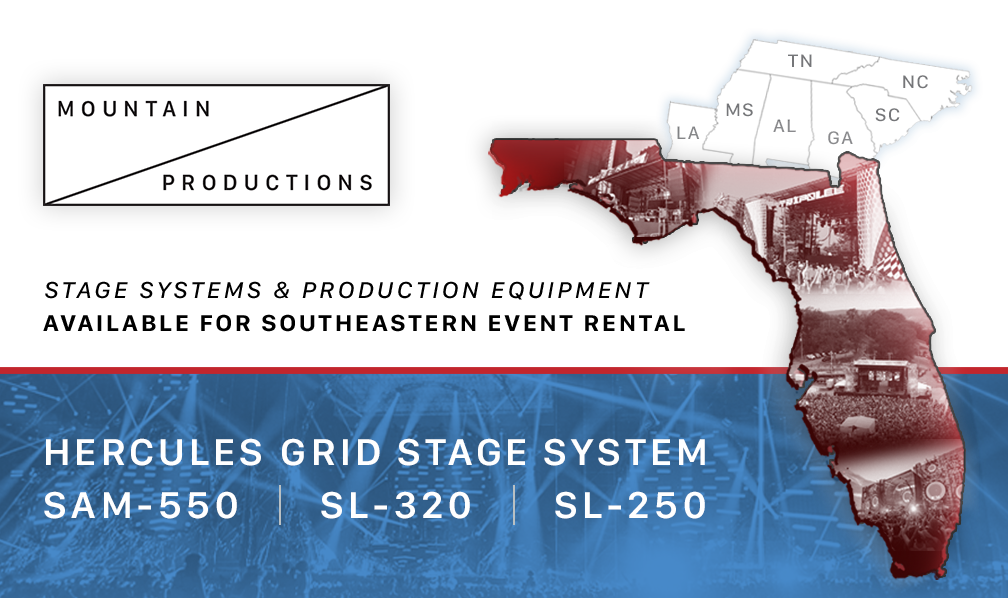 Four of Mountain Productions' stage systems will be heading south in October for efficient rental. The Hercules Grid Stage System, SAM-550, SL-320, and SL-250 are traveling to Florida for easier rental than ever before—specially offered to our friends in the southeastern region.
Our mobile stage fleet offers the best of both worlds: strength and efficiency. In addition to our mobile stages, we're bringing a Hercules Grid Stage System for southern rentals. The Hercules Grid has paved the way for staging systems across the industry and delivers the strong, large scale presence that you're looking for.
If you want versatility and a modifiable structure that can adapt to nearly any configuration, the Hercules Grid is your solution. This system's scaffold construction creates large square footage areas for event branding and scenic opportunities that transforms this stage into an unforgettable event structure.
These stages have traveled all over the country, and we're excited to bring them to Florida for an extended rental period dedicated to events and festivals in Florida, Georgia, South Carolina, and the entire southeastern region.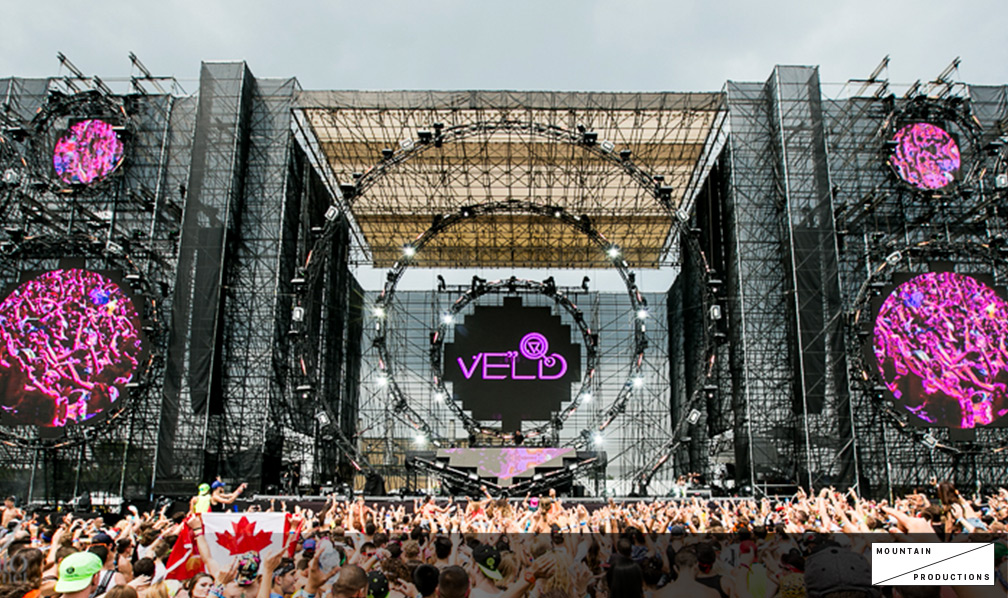 Hercules Grid Stage System
Impressive strength combines with the adaptable features of scaffold construction to make Mountain Productions' Hercules Grid Stage System a highly sought after stage for events and festivals of all sizes. We've built the Hercules Grid for George Strait, Woodstock, Veld Music Fest, Faster Horses, and countless other major mainstream music events. Learn more about the Hercules Grid's capabilities at the links below:
MORE INFORMATION: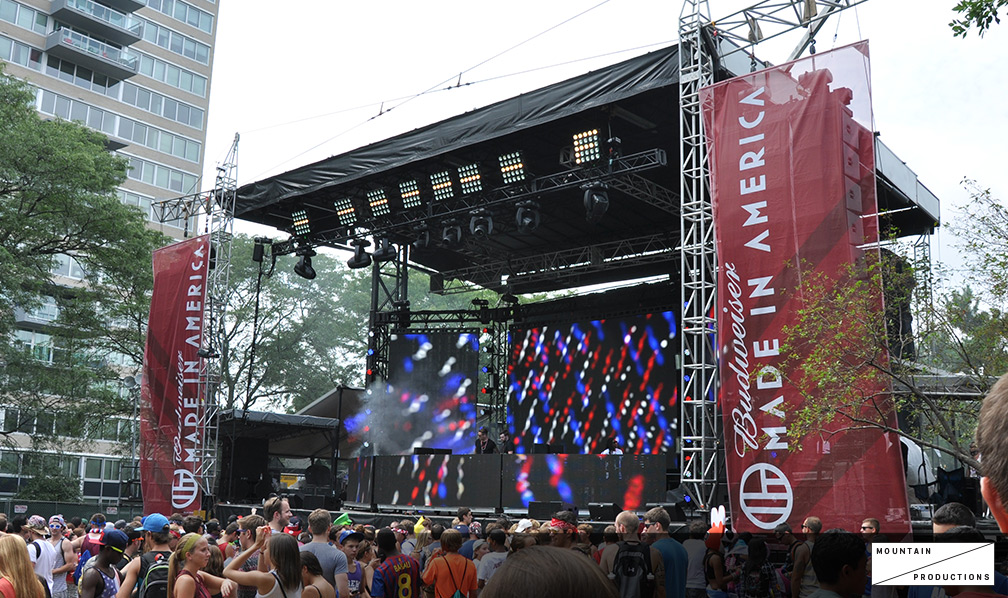 SAM-550
If you're looking for main stage capacity in the form of a mobile autostage, look no further. The SAM-550 mobile stage has a large 50' x 38' performance area and a 38,000 lb. roof capacity with cantilevered truss sound wings for unmatched strength in similar sized systems. Our SAM-550 stands tall at countless events each year, and now it's ready for some southern sun!
MORE INFORMATION: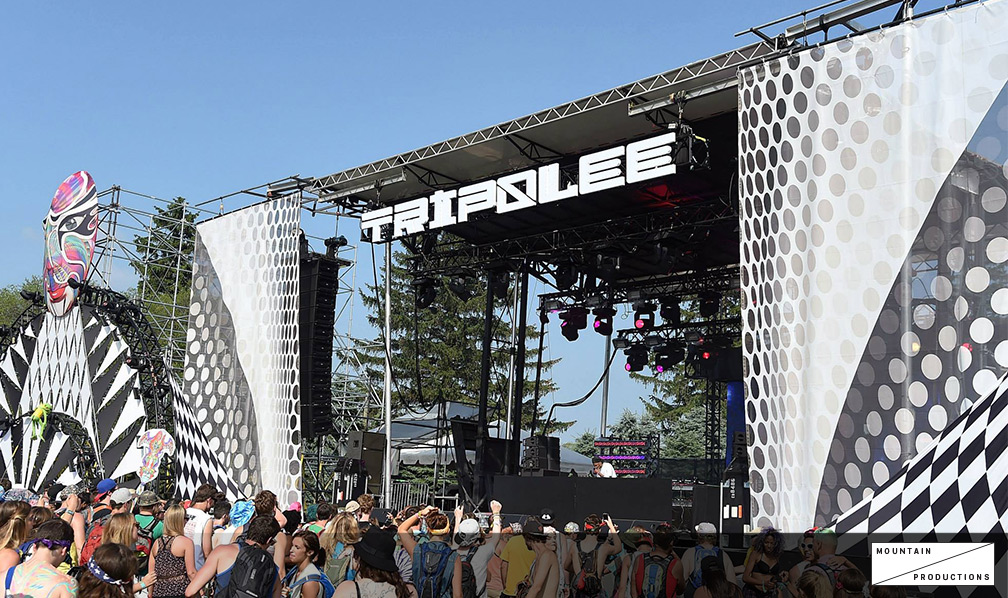 SL-320
What do Electric Forest, Shamrockfest, and OAR have in common? They've all called on Mountain Productions' SL-320 mobile stage for their staging needs. The SL-320 is a formidable stage with a 26,000 lb. roof capacity and incredibly strong sound wing extensions. Learn more about the SL-320 and why clients all over the country trust it for their events at the links below:
MORE INFORMATION: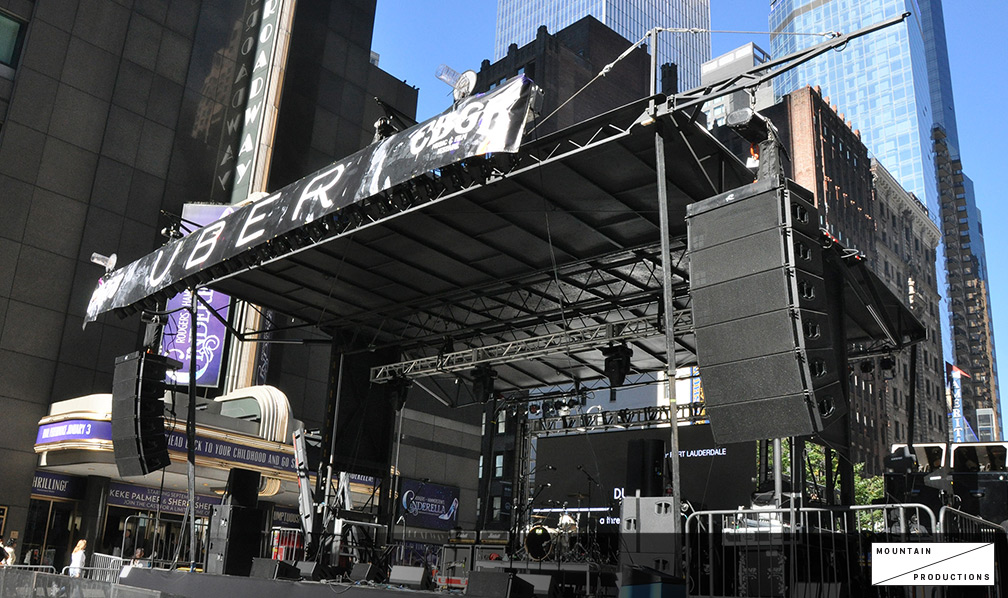 SL-250
The SL-250 mobile stage has a compact footprint yet boasts a roof capable of supporting 12,000 lbs. that can accommodate most lighting plots. The versatility of the SL-250 makes it a popular choice for moderate sized festivals or side stage requirements.
MORE INFORMATION:
---
With thousands of successful events behind us, the Mountain team is excited to offer these systems and services exclusively to our southeastern friends.
If you'd like more information on the Hercules Grid Stage System, SAM-550, SL-320, or SL-250, please contact us at 570 826 5566. These stage systems will be ready for rental out of Florida for any type of event or festival in the southeastern region. Give us a call or send our Southeast Staging Sales Representative, Jeff Sivick, an email today at jsivick@mountainproductions.com.
For full production solutions in the South Florida market including sound, lighting, video, and backline, look to Garrett Productions for your event needs. Give them a call at 1-800-959-3277 or email at info@garrettsound.com.