Our latest updates and improvements to the Mountain Productions Rigging Shop include a streamlined navigation and re-organized product collections that help locate specific products easier than ever. These updates are beyond aesthetic and were implemented to make the time you spend on our shop as efficient as possible. We know that you're busy and sometimes the best orders are the quickest and most painless—head on over to Mountain Productions Rigging Shop to see the difference!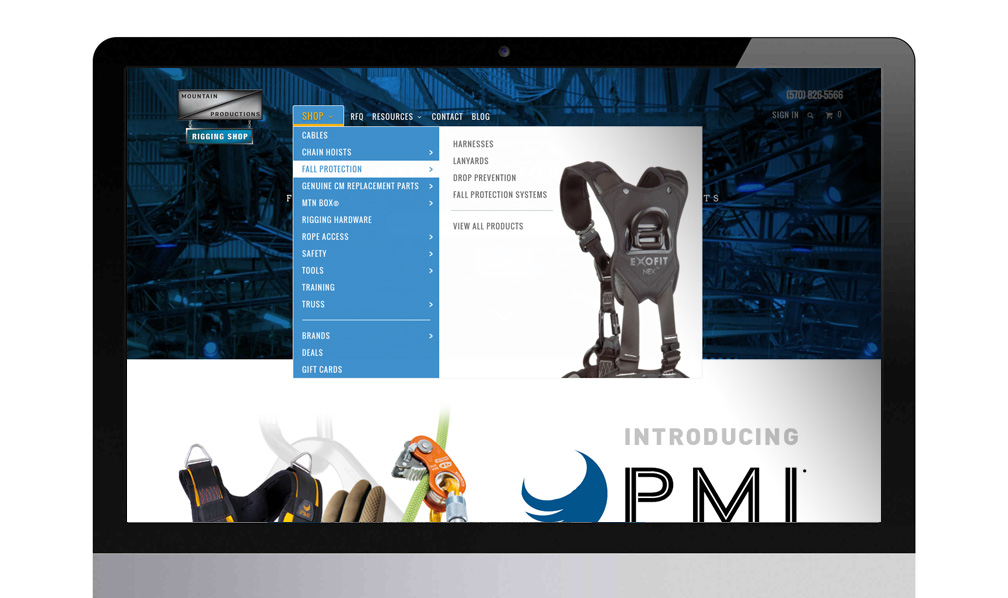 Streamlined Navigation
At the top of our site, you'll notice a more prominent link that takes you right to the heart of our inventory. Our re-designed navigation is meant to give you deeper access to sub-collections within one click.