What do thousands of entertainment production experts, Tom Petty and a former Las Vegas mayor have in common?
They all met at the Las Vegas Convention Center for the foremost production conference and trade show in the nation – LDI 2016. With more than 400 of the world's top manufacturers, distributors and suppliers of professional products and services for the production and live entertainment industry on display, Mountain Productions, the leading staging and rigging company across North America, was in attendance to catch up with old colleagues and demonstrate to our new friends the many ways we can help make their production a success.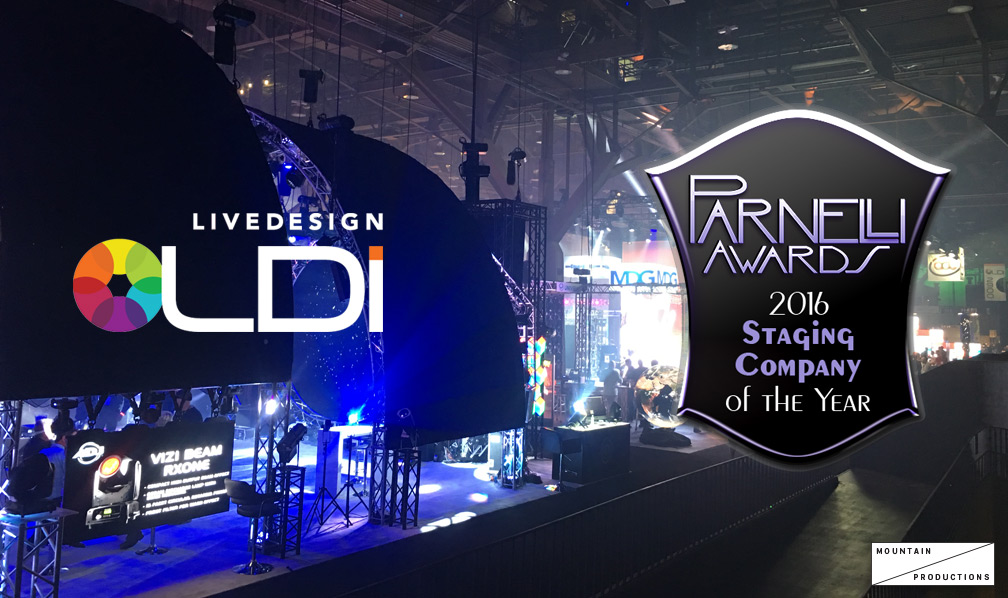 The Mountain Productions team exhibited our Parnelli-nominated MTN BOX® road cases and our MTN Chain Bags, along with the wide range of staging services and production capabilities we're proud to offer, including our Mountain Productions Rigging Shop, our Turn-Key Venue Installations division, our Award-Winning Staging Systems and our newest offerings, MTN Film and Vibe MTN.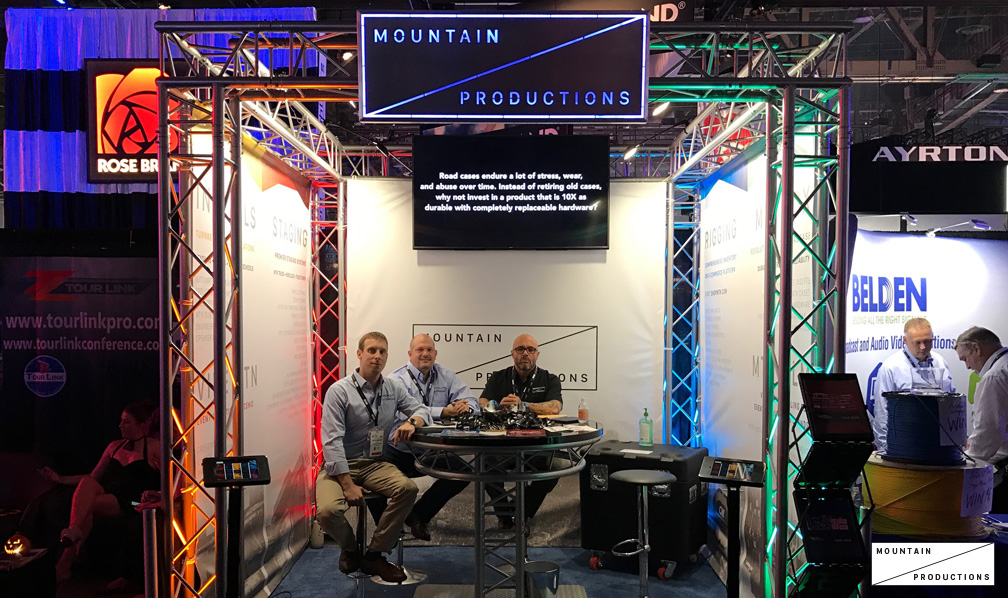 During the day, Booth 1773 was the place to be to meet with our team of industry experts, discuss upcoming projects and ideas, share industry news and plan for future collaborations that are sure to be a success. Our Director of Venue Installations, Dave Piccola, had the opportunity to sit down with Roger Fejer, Head of Rigging for Cirque du Soleil's "Love" at the LDI show. Take a look at his interview with Roger below:
[VIDEO] Interview with Roger Fejer from Cirque du Soleil (LDI 2016)
Mountain Productions Wins Parnelli Award for Staging Company of the Year
The Parnelli Awards association, credited as the "Oscars of the Live Event Industry", announced the winners of their event production innovation and leadership awards at a ceremony on Oct. 22, in conjunction with LDI.
Mountain Productions, which was also nominated for an Indispensable Technology award for their MTN BOX®: Spektrum Series road cases, was recognized at the award ceremony as the nation's leading staging company based on their collaboration with the Country Music Association's CMA Music Festival, held annually in Nashville, Tenn.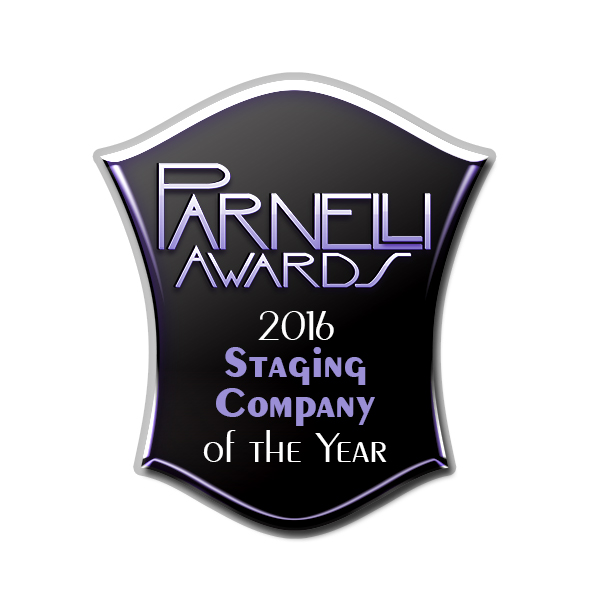 Mountain Productions provided a number of stage systems for the festival in Music City, including our Mountain Truss HD+ System that stood as the main stage in Nissan Stadium for performances by Miranda Lambert, Rascal Flatts and Jason Aldean, among others.
Ricky Rose, chief executive officer for Mountain Productions, accepted the award on behalf of his team. He credited the success of Mountain Productions to the organization's core leadership group, including Ronald Simms, Chairman, and the full team of devoted staff dedicated to providing world-class experiences and products for hundreds of clients each year.
[VIDEO] Parnelli Award Staging Company of the Year Acceptance Speech: Ricky Rose, CEO
"This is all about our 120 men and women in Wilkes-Barre that bust their butt every day to make things happen," said Rose during an acceptance speech. "Especially those that sacrifice the time on the road and away from their families so that we can create the most robust and safe staging systems in North America."
As Tom Petty closed out the ceremony with a performance and the weekend drew to a close, we couldn't help but to reflect with our friends of the past and present on how we can produce the live entertainment events of the future. See you all next fall!
---
In case you missed us at LDI, don't worry! Mountain Productions is going on a Trade Show Tour for the rest of the year and throughout 2017. Our team of entertainment professionals will be traveling across the country to various trade shows and conferences, including IAFE, XLive, Tour Link, and many more. Check out our Trade Show Tour dates below and make sure to stop by and say hello to the Mountain team!