After taking home the honor of Staging Company of the Year as recognized by the Parnelli Awards, Mountain has again been nominated for another prestigious industry award. Mountain Productions is happy to announce that we have been nominated for Pollstar's 2016 Award for Staging and Equipment Company of the Year!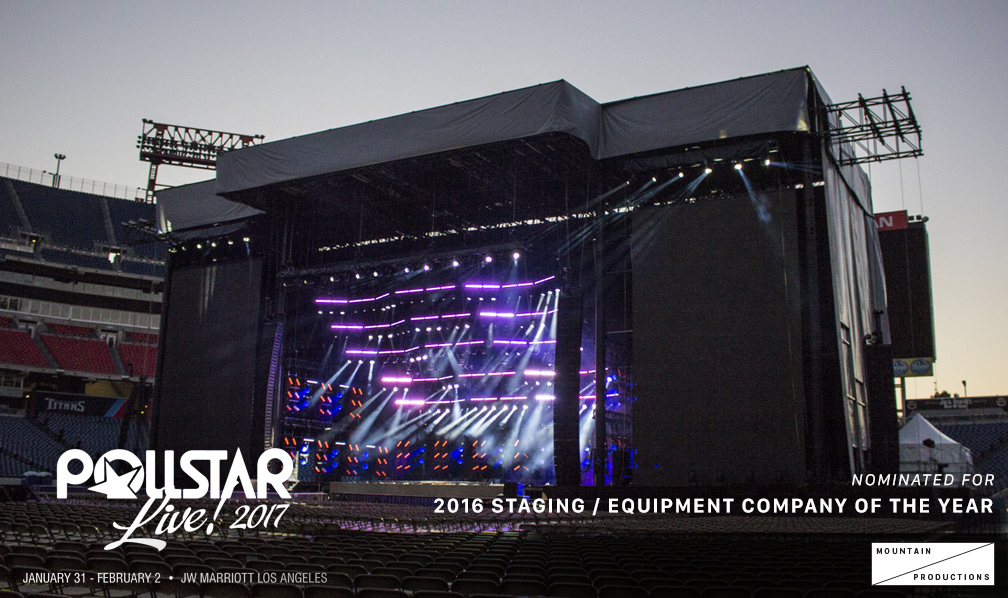 The annual Pollstar Award nominees are chosen based on a strong track record for successful event productions throughout the calendar year. The winning candidate is then voted upon by PollstarPro subscribers. The final voting takes place online through a link emailed to all Pollstar subscribers and is open through December.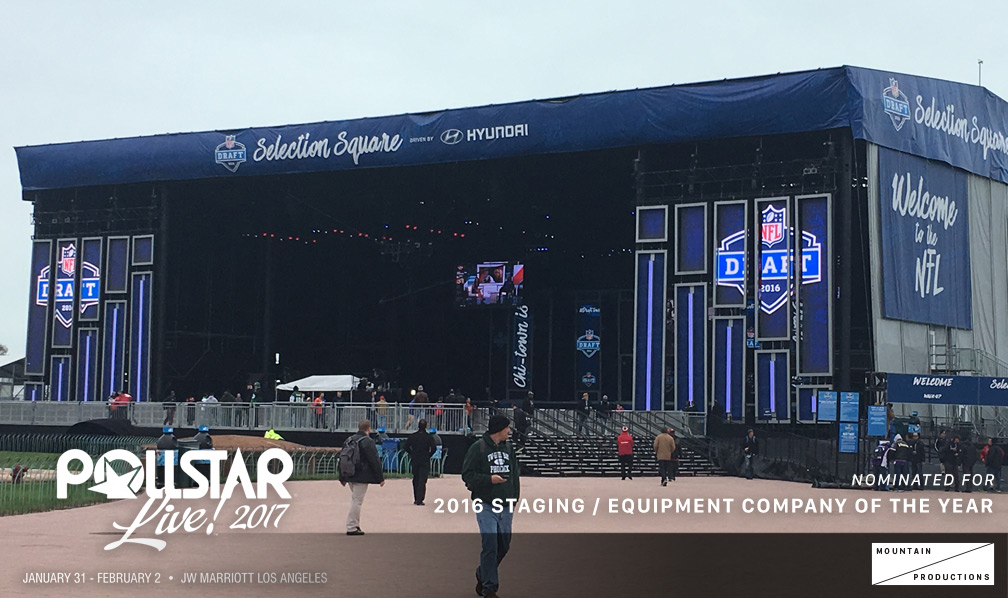 The Pollstar Awards began in 1984 and serve to honor elite organizations and people across all event production categories. The winners will be announced at the Awards Show and Celebration on February 2, 2017. This ceremony will take place at The Novo in Los Angeles and is the final event of the annual Pollstar Live! Conference.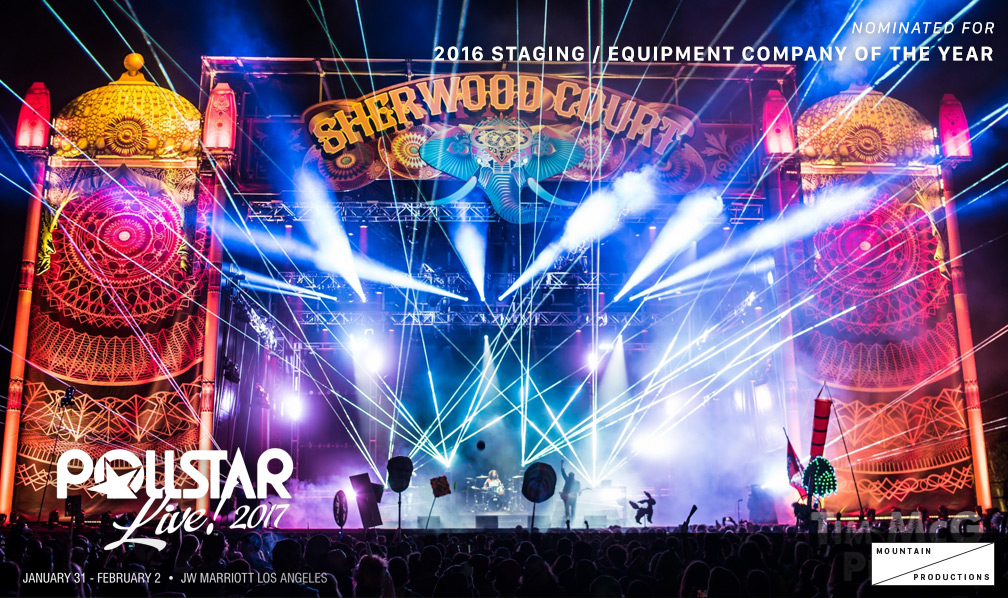 The Pollstar Live! Conference is scheduled to occur from January 31st until February 2nd. The 2017 event will bring thousands of industry leaders together for "three days of deal making, discussions, education, networking, music, fun and, hopefully, some tanning".
In continuation of our Trade Show Tour, Mountain Productions is excited to be exhibiting throughout the conference from the Platinum Ballroom and hope to see many friends, both old and new, in attendance. Our team of experts are eager to discuss your next project and the variety of expertise Mountain Productions is prepared to provide.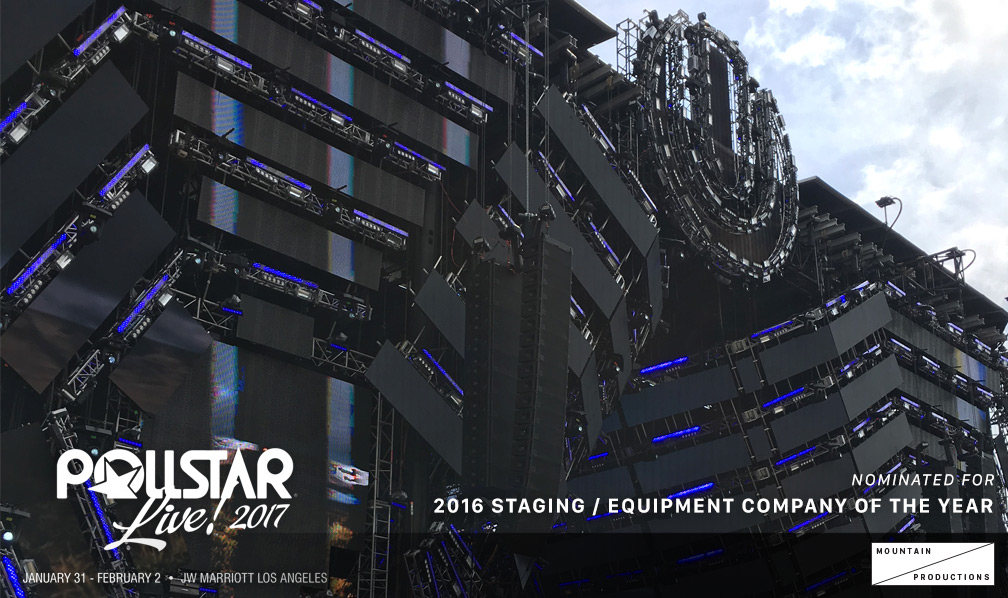 In its more than three-decade history, the awards have been presented and accepted by a large number of internationally-recognized celebrities, including Paul McCartney, U2, Donny Osmond and Sharon Osborne. The host of this year's award show is Justin Willman, a celebrity chef and television personality.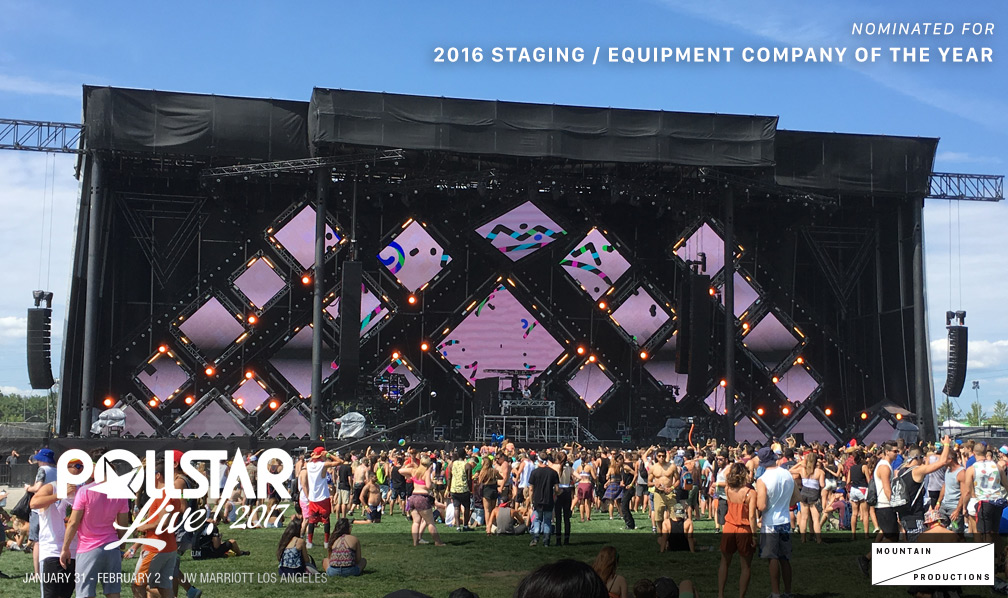 A nomination for this award is an affirmation that our hard work and continued efforts to provide world-class service have been recognized by our friends and peers across the industry. As we continue our mission, we hope you'll take the time to vote for all of your industry favorites this year.