The next stop on our Trade Show Tour is the XLive 2016 conference in Las Vegas, NV, and we're excited to showcase our capabilities and benefits in the staging, rigging, and venue installation markets at Booth 35.
We're also eager to talk to attendees about our new film and vibe offerings which provide creative and conceptual development of professionally produced video content, artisanal quality scenic elements and projection mapping.
XLive takes place from December 5 through December 7 and boasts "140+ speakers, 80+ exhibitors, and 40+ interactive sessions" for attendees to dig into. XLive, formerly known as the International Music Festival Conference (IMFCON) and International Film Festival Summit (IFFS), brings industry leaders and influencers together to discuss music, film, culinary arts, beverages, eSports, technology, festivals, and live events.
This conference is a great venue to network and discover new friends, and keep your finger on the pulse of the entertainment industry.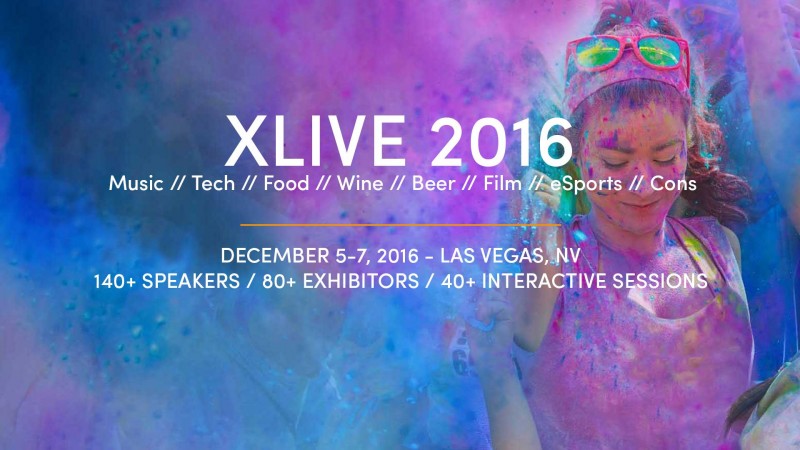 We're getting ready for XLive and can't wait to show you what we have to offer. Our team is passionate about the components needed to create the most memorable experiences.
Bryan Ellis, Director of Staging Sales, will be at XLive with his team of staging specialists, Jeff Sivick, Tim Evans, and Pat McGlynn to discuss what makes Mountain Productions a leader amongst the crowd. With our expansion into the west coast market and the southeast event circuit, our systems are more available than ever, to the entire nation for any type of event.
Marty Wesstrom, Director of Rigging Sales, is your Mountain contact at XLive for all things rigging. He's got a lot to share and some helpful information about our rigging department, extensive e-commerce platform for online sales, the MTN BOX® road case revolution, and more.
Our CEO, Ricky Rose, will be in attendance and is ready to tell you about all things Mountain, including our staging expansion and newest sectors, MTN Film and Vibe MTN.
The MTN team looks forward to seeing you at Booth 35!

Schedule an appointment with us at XLive
If you want to schedule a time to meet up with a Mountain team member, please visit www.mountainproductions.com/schedule. This convenient appointment scheduler allows you to select who you would like to meet with and when. You'll then receive an email with your meeting details with a quick link to add the appointment to your calendar! Make the most out of your time at XLive and visit our Mountain team. We hope to see you in a week in sunny Las Vegas!