This year we are introducing a new series of vendor sessions that will give our attendees first-hand seminars with the renowned brands that they use on a daily basis. The CM Hoist School Lunch and Learn vendor sessions will provide discussions hosted by brand representatives that are focused on informing and updating our attendees on the latest equipment they have to offer.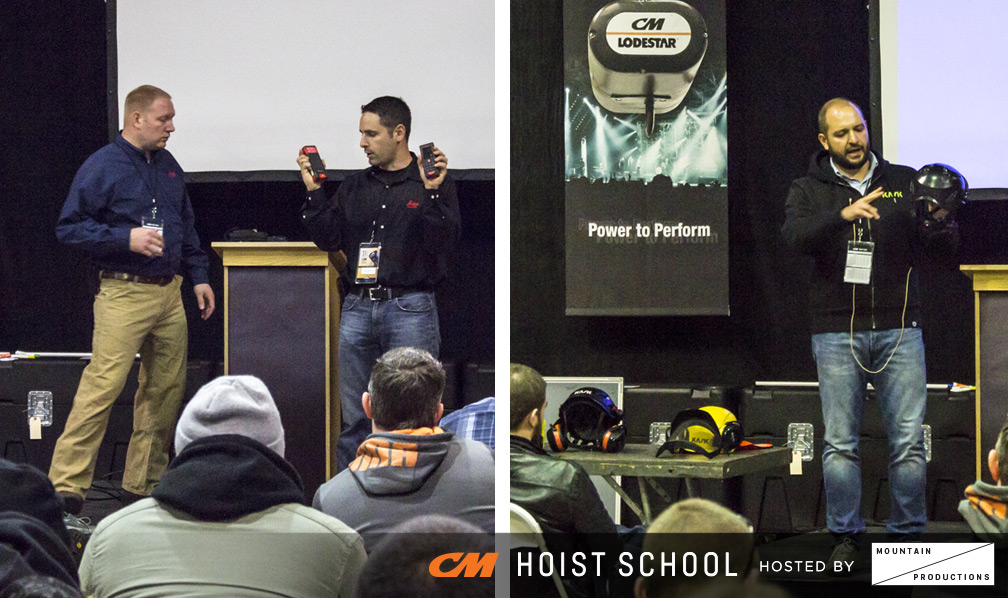 While attendees enjoy lunch, our vendors will present a quick dive into their products and most recent offerings. Students are encouraged to interact and ask questions—you'll get the answer straight from the source!
Our list of confirmed vendors can be found at www.hoistschool.com, but we are working on finalizing additional brands for our Lunch and Learn sessions. Make sure to check back and follow us on social for the latest updates (links below).

On-Site Product Promotions with Each Lunch and Learn Vendor
Each day, Mountain Productions will have products specific to that day's corresponding Lunch and Learn vendor available to purchase at exclusive, on-site only discounts! At Mountain Productions Rigging Shop, we're proud to stock these reliable and renowned products. We stand behind them and are happy to extend unmatched pricing to our CM Hoist School students.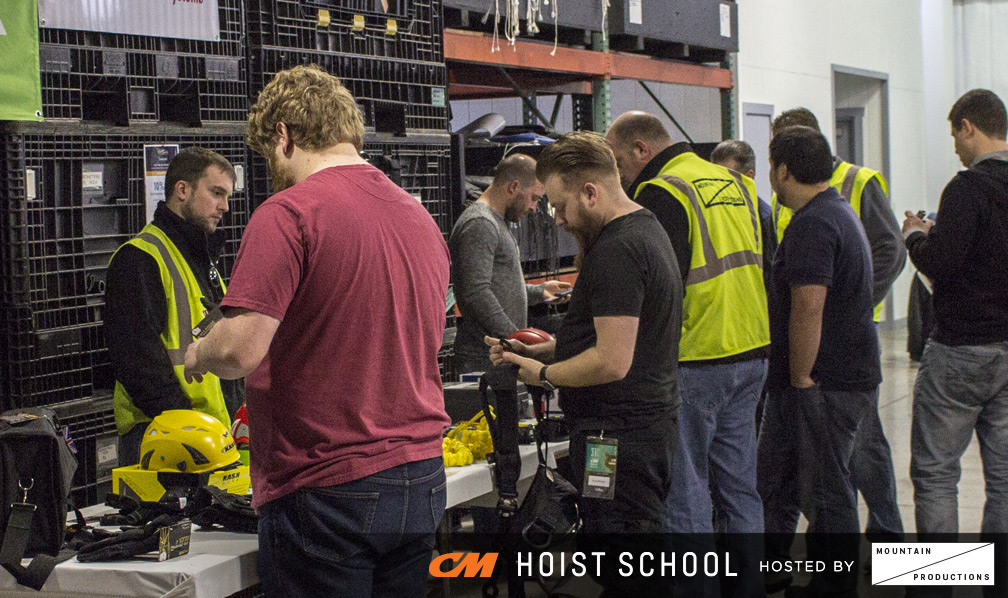 Our training is meant to equip attendees with the knowledge and gear they need to succeed. Combine the best training seminars in hoist maintenance and rigging with the vast product library from Mountain Productions Rigging Shop and you'll leave feeling confident and prepared for the tasks to come! 
Follow us on social media and get the latest updates on our CM Hoist School!
Register in a few clicks online at Mountain Productions Rigging Shop