After producing nearly 16,000 events across North America, Mountain Productions knows a thing or two about peak performance during festivals. Whether this summer is your first music festival experience or you're a veteran chief of the good vibe tribe, there are a few surefire ways to make sure you get the most out of your next fest. Our Festival Survival Guide is here to help.   
Where do I sleep?
Deciding to camp on the festival grounds or spend the nights recuperating in a nearby hotel really comes down to what you can handle. If you want the full experience, of course you're going to want to spend your nights on venue grounds and get to know you're long-lost festival fam. The camping experience is as much a part of the festival as the music. That being said, there's nothing quite like having your own personal bathroom and a little AC.
If camping or glamping is your style, check your tent beforehand and make sure its in go-mode. Bring some chairs and more than enough food and water (or Gatorade) to last you the entire festival with enough ice to match. You probably won't have the time or energy to do lots of cooking, so sandwiches may not be a bad idea. Don't forget that TP!
If you do decide that a hotel off of festival grounds is the better choice for you, make sure you choose a hotel close-by that offers a shuttle to the festival grounds and know when and where you can link up. Uber surge rates can get a little out of hand when the thousands of other festival-goers are on the same schedule. If you don't have to drive, don't. You're supposed to be having a good time, not worrying about parking rates and endless traffic lines.
What do I bring?
Well, the obvious, of course. Tickets, wallet, identification, cash and, as more and more festivals switch over to cashless experiences, you're probably going to prefer bringing a credit or debit card.
Bring as many unopened bottles of water as the festival allows and make sure you're drinking it. Nothing ruins a good time like being dehydrated and possibly hurting yourself, and we both know spending five dollars for a vendor's water is going to leave a bitter taste. Try adding some water to your alcoholic drink rotation, as well. A Camelbak may be a worthy investment. A refillable bottle may work just as well, as long as you know where to find a refill station.
Sunscreen. You can stand by your claims that you won't burn, but the Casper to lobster transformation is a painful one. Don't risk it. Take 30 seconds and put on some SPF. Seriously.
Also, we highly recommend bringing a portable phone charger. Festivals are known for being Bermuda triangles for cell service and batteries tend to die out fast. When you lose your friends, you're going to wish you spent a little less time posting your experience to SnapChat and checking and re-checking set times online – unless, of course, you have some back-up phone juice.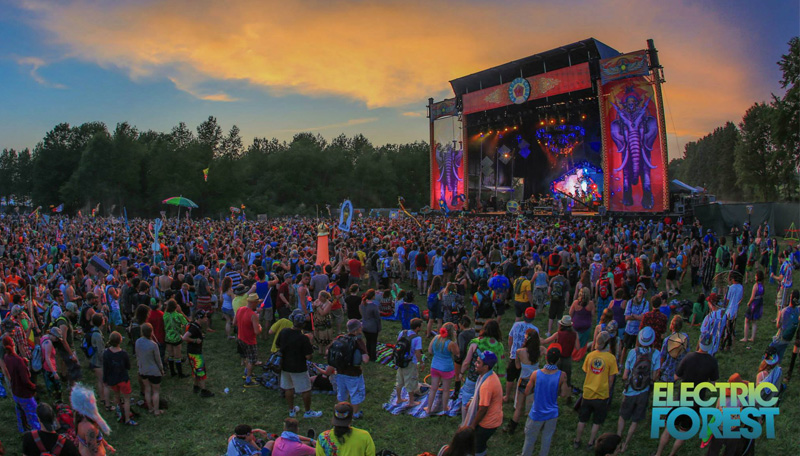 What else do I need to know?
Be early. We get it. You're on a nice, little festival vacation, but being early gets you prime real estate right in front of your favorite artists. If you're camping, you'll most likely get a site closest to the stage. If you're commuting, you won't have to worry about waiting for the next bus and missing a few acts in the process. You'll also have time to set up your sleeping quarters and get to know the area. Check out what the vendors have to offer and maybe meet a few new friends before things get intense.
Bring a battle buddy. With so many people and so much to experience, it'll be nice to know someone's looking out for you. A festival may be a great place for a nomad, but we find it's even better with a friend or few. No matter who you bring along, be sure to surround yourself with some new friends, as well. The connections you make can certainly make your experience even better.
Try to take some time before the festival to map out which sets you and your friends want to check out ahead of time. Leave some wiggle room and try to check out some performances from the up-and-coming artists. If they aren't talented, they wouldn't be there. Bringing a map of the grounds or downloading the festival app is highly recommended and knowing your way from stage to stage will save time and frustration.
Anything else?
Leave anything valuable at home. If you don't need it and its important to you, its probably best it stays at home. Don't bring your weekend budget to Night 1. Try to leave your grandmother's pearl necklace at home. Don't trust that every one of the thousands of people around you are there to have the same good time that you are. Plus, packing light can help keep you on the go and dancing freely.
Moderation is the key to a good festival experience. Know what you're going to experience before experiencing it. Most importantly, don't overdo it. If you're there for the music and pass out halfway through the first set, you're gonna have a bad time.
Enjoy yourself. If you're with the right people and listening to the right tunes, you're sure to have a good time. Take in all the festival has to offer. Go ahead, take a few pictures to remember the experience. Then, put your phone away and soak in the surroundings. Leave your problems outside of the gates. You're now a welcome member to the good vibe tribe – where it's all about peace, love, unity and respect – and the best music in town.  
---
For more on what you may experience at your next festival, check out our event recaps on the Mountain Productions blog. As North America's leader in staging and rigging, we've been a part of the biggest festivals on the continent. We hope to see you on the festival grounds soon!