CM Hoist School is approaching—are you registered and ready for one of the best training events of the year? A great program to enroll in prior to the CM Hoist School can be completed without the expense of travel. Even if you can't make it this March, this proven digital training course is a great resource and perfect place to start your journey into hoist maintenance for all entertainment technicians and riggers. The CM Online Lodestar Maintenance Training course is packed with the information taught in CM's proven one-day motor class and can be completed at your own pace and on your own schedule. Even better yet, we're offering an incredible promotion that earns you a FREE license key to this digital training (see below for full details).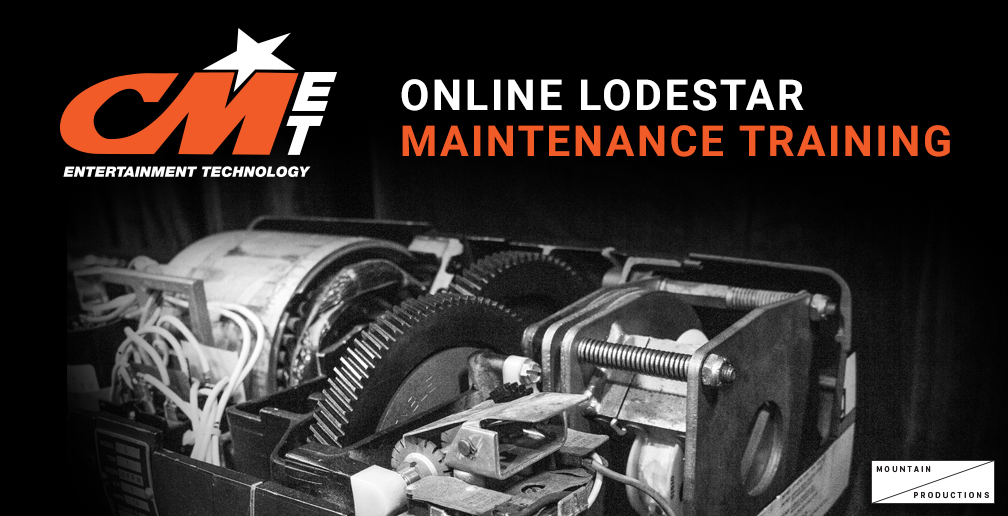 Let's face it. It's not always easy to get to a training event along with the million other responsibilities, projects, and jobs we all take on. It costs money, requires travel, and if you are an independent contractor or freelancer, the cost is your responsibility. This program extends a valuable training resource to busy technicians, and successful completion is rewarded with a Certificate of Training and 4 renewal credits for certified ETCP Technicians!
What does the CM Online Lodestar Maintenance Training cover?
This program walks students through the disassembly of the classic CM Lodestar Model L chain hoist and covers the following topics:
Function and inspection of key components
Adjusting limit switches
Inspecting and adjusting the brake
Understanding CMCO specifications and inspection requirements
Types of proper documentation
Understanding basic electricity and wiring diagrams
Performing a load test
General maintenance, inspection, and troubleshooting
Once you complete the course, a test will be given on the material covered which when completed will earn you renewal ETCP credits.
---
Be a step ahead at CM Hoist School with the help of this training
Our annual hoist and maintenance training gives students the invaluable hands-on assistance and guidance from CM's world-class trainer, Dave Carmack, but attendees will be one step ahead by completing the Online Lodestar Maintenance Training prior to Hoist School. Along with taking a deeper dive into the topics covered in the online course, the CM Hoist School hosts a full multi-day seminar on rigging principles taught by Ed Leahy from Chicago Flyhouse's Safer Venue program and a session on production electrics and motor control from Motion Laboratories' Mike Webb. Additionally, we're excited to host new vendor Lunch & Learn sessions from DBI-SALA, KASK, and Leica Geosystems.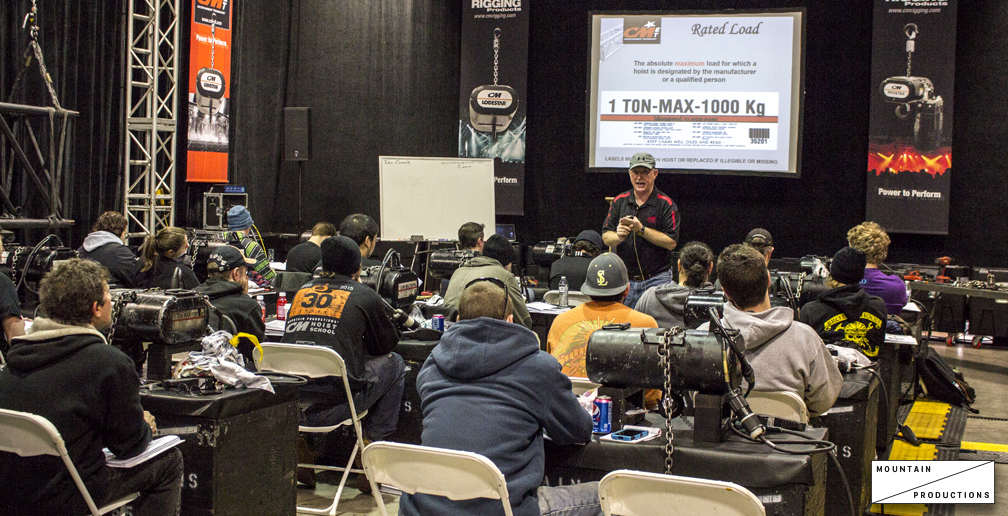 Get inspired, get trained, and get to work!
At Mountain Productions we belive that education is crucial to everything that we do and that you should never stop growing and learning. Both the CM Hoist School and Online Lodestar Maintenance Training are available to register for on Mountain Productions Rigging Shop—click here to view our training resources. Keeping yourself and your staff well trained is critical to safe performance and successful projects. That's why we created a great package that helps you save money without missing any of valuable education. Every registration to our CM Hoist School includes a FREE license key to the Online Lodestar Maintenance course (a $95.00 value!) and a 10% discount coupon towards your next order at Mountain Productions Rigging Shop! With a deal this good, there's no excuse for putting your job skills on hold. What are you waiting for? Head over to www.hoistschool.com to learn more and register for one of the best training events of the year!