We're excited to host Ed Leahy from Chicago Flyhouse as the new rigging trainer at our 32nd CM Hoist School event. Ed is a veteran of the rigging industry, working with the world renowned Chicago Shakespeare Theater as their Technical Director before transitioning to The Chicago Flyhouse Inc. as their Head Trainer and Cruise Ship Division Manager. Chicago Flyhouse is a diverse production company providing a wide range of theatrical rigging services, including stage/studio rigging, automation, softgoods, safety/fall protection, and more. Ed took some time to talk to us about the Safer Venue program (Chicago Flyhouse's rigging inspection program), what he's seen change in the industry over the years, his career launch into rigging and more.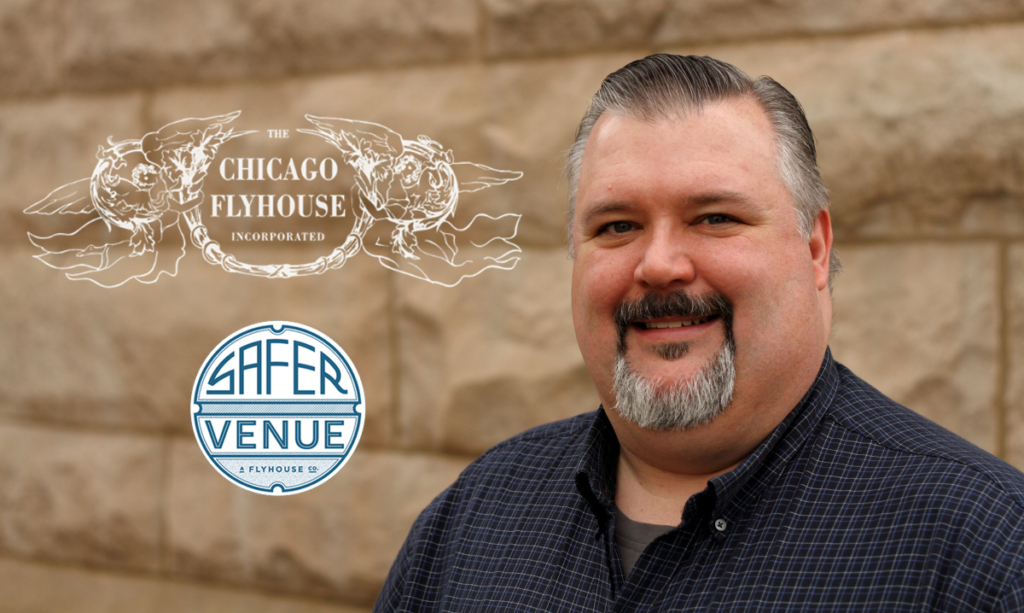 Why was the Safer Venue program created?
Ed: Safer Venue was born out of the work we do at Chicago Flyhouse. We have completed thousands of projects over the years and if there is one thing we have learned, it's that all projects have their technical challenges—and we've seen them all. Every component that is suspended in a venue involves some type of rigging, and those who work at the venue may not be aware of what is actually safe and what is not; especially after years of use without an inspection. Safer Venue provides an opportunity for venues to have each rigging component checked with a thorough rigging inspection along with a list of recommendations to improve safety, reduce liability, and a follow-up training for all technical staff. For us, safety is key and we do all we can to make it that way.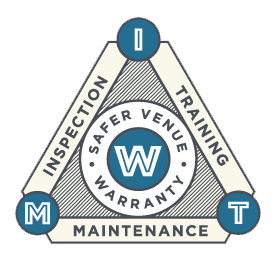 What are some of the main aspects of the Safer Venue program?
Ed: At the core, Safer Venue is an expert rigging inspection method for venues. However, it does go beyond that. We provide fully customized expert training by our ETCP certified technicians to venue teams with training courses such as Understanding Your Venue's Rigging Systems, Knowing your Equipment, Fall Arrest Systems, and Safety Planning. Being a Safer Venue member means that after all the annual inspection, training and maintenance work is completed, Safer Venue will warranty the entire rigging system; this includes all items, whether originally installed or serviced by Flyhouse or not. In reality, it makes sure venues continue to remain safe to do the work they do.
What do you hope participant's take away from the experience?
Ed: Confidence. My hope is that by learning more about the intricacies of the equipment and how it works that they can rig safely with confidence. I would also like them to walk away with the desire to keep learning, so they can always be sure that what they are doing is safe, instead of just hoping it is safe.
What does your typical week at Flyhouse consist of? What role do you play?
Ed: My role with Chicago Flyhouse is the Head Trainer and Cruise Ship Division Manager. Over the course of a month, we train approximately four to six different venues on safe rigging practices which include an array of cruise ships. Each individual training requires arranging the logistics in travel, as many of the ships are only docked for a certain amount of time to board, and developing a training curriculum to meet the needs of the client.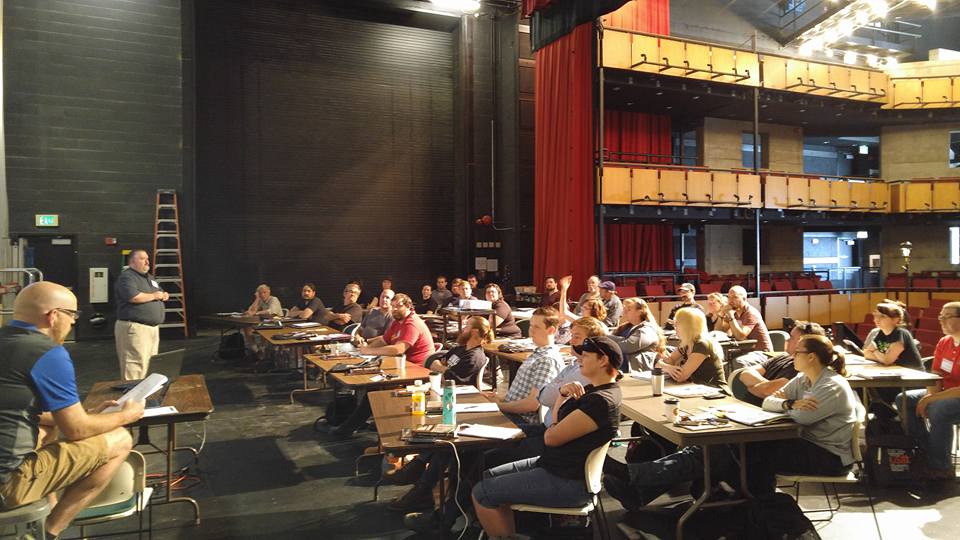 How did you become involved with the rigging business?
Ed: I began all of this as a high school English and Theater teacher. After doing this for a bit, I knew I wasn't up on the current practices in the technical realm of theater so I went back to graduate school. After graduation, I became the Technical Director for Chicago Shakespeare Theater and spent 11 years doing the work, often working on projects with Chicago Flyhouse. As with many things in life, it was time for a change and working with Flyhouse on their ambitious and unique projects was a logical transition to share my knowledge.
Flyhouse has a reputation for being a leader in the industry with a history of out-of-the-box projects. What has been your most memorable project thus far? Why?
Ed: Out-of-the-box projects is definitely a good way to describe the work we do at Flyhouse. For me, there are two projects that fit being most memorable. Chi-Town Rising was Chicago's first major New Year's Eve event where Flyhouse helped create and rig a giant 70 foot, 12,000 lb star to climb the side of a building downtown Chicago. It was a project involving everyone at Flyhouse in some capacity or another. It was a great technical and team accomplishment. The other is my participation as a trainer in the Jay O. Glerum rigging masterclass with USITT, because it was honoring the memory of a great man and bringing training to an audience and demographic that normally doesn't have easy access to train in an inexpensive way.
What changes have you seen throughout your time in the industry? How do you/did you prepare for these changes?
Ed: The biggest change in this industry is the rise of automated rigging. The concept of basic rigging has been around for years, but the reliability and increasingly easy to use automated systems with lower price points has changed it dramatically. It has given rise to these systems being available in more places than ever and allows those in the lower-level of the industry, such as college and high schools, to do more. With these advancements, more detailed and widespread training is required from system designers all the way to operators in order for it to be used correctly and efficiently.
---
Chicago Flyhouse, Safer Venue, and CM Hoist School
Ed will be the lead trainer of our Rigging seminar at the 2017 CM Hoist School, which will take place on March 20 – 24th. The Safer Venue program is a great training program that we're happy to introduce to our annual CM Hoist School event. Check back for more information on the 32nd CM Hoist School soon—registration will be opening shortly and you won't want to miss it!