Your performers won't be too happy without a reliable, experienced front of house crew. The front of house structure is critical to an event's success, and Mountain Productions provides three styles of mix position structures for FOH operators. This week's Staging Spotlight dives into our Rolling Roof retractable mix position.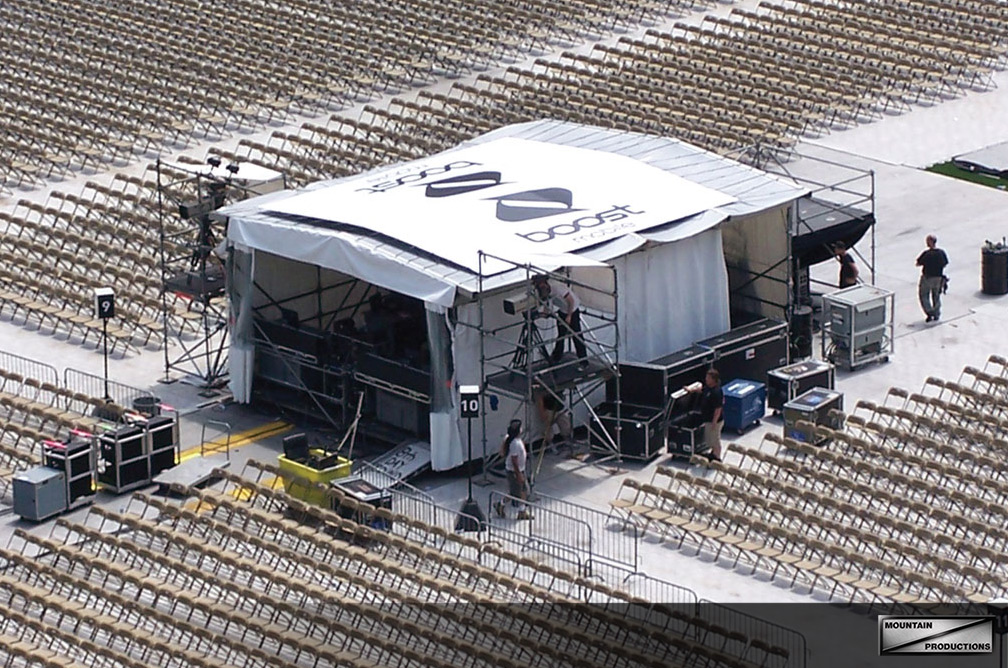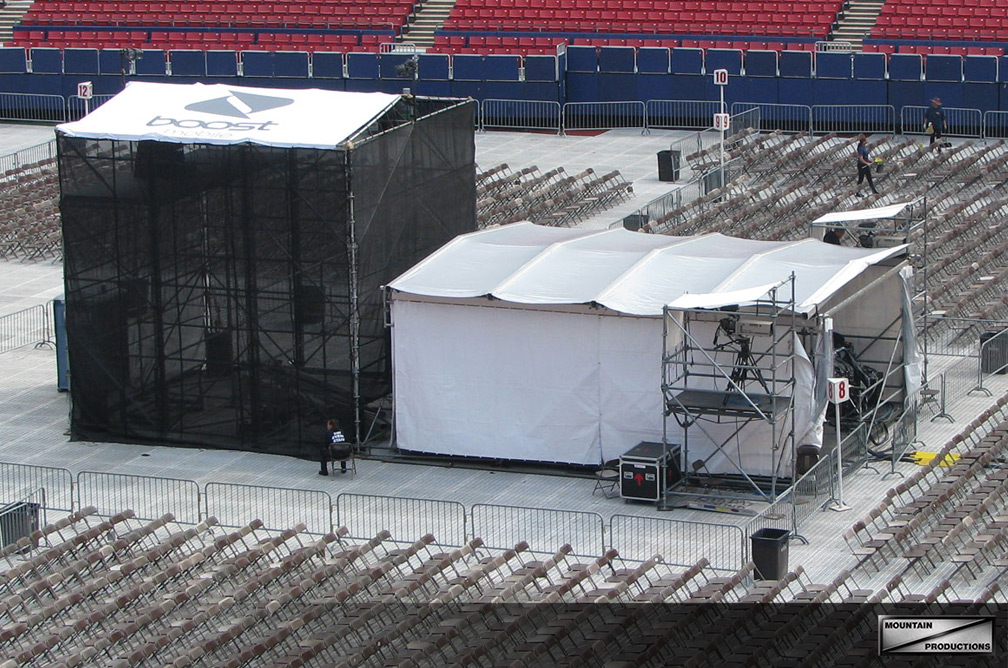 Retractable and engineered for practicality
Using our versatile scaffold system as its base, the Rolling Roof front of house utilizes a combination of extrusion, weather protection vinyl panels, and roller beams to create a 360° covered mix position.
The structure uses 10' wide bays, and can be customized to a variety of lengths. True to its name, the roof panels are built with rolling beams installed with a keder track system that allow it to retract. Additionally, the side wall vinyl panels are also built with keder and can be pulled back for more visibility. Mountain has been building this mix for years, and is a popular choice for clients looking for a reliable structure that can open up for specific requirements.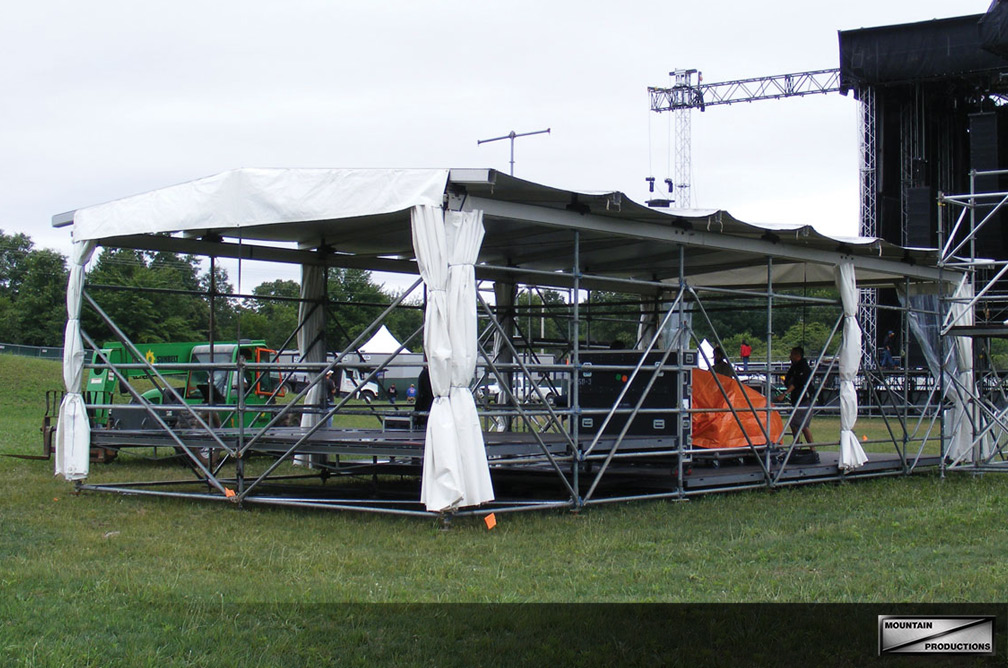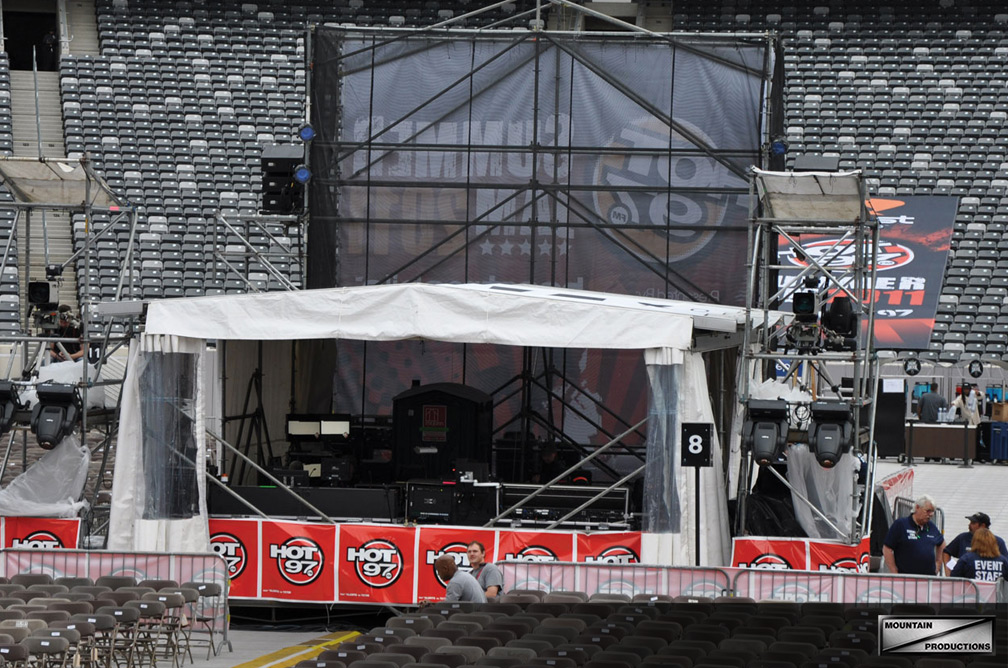 Ready to support your event production
In the past, we've built supplementary add-ons to the Rolling Roof to meet client's needs. Many events utilize the space around the FOH for camera platforms, delay towers, spot baskets and more. Recently at the CMA Festival, Mountain Productions built a large front of house area using a Rolling Roof mix position and a Clearspan FOH structure. (Check out our full recap of the CMA Festival here) Simply put, you let us know your requirements and we'll make it happen.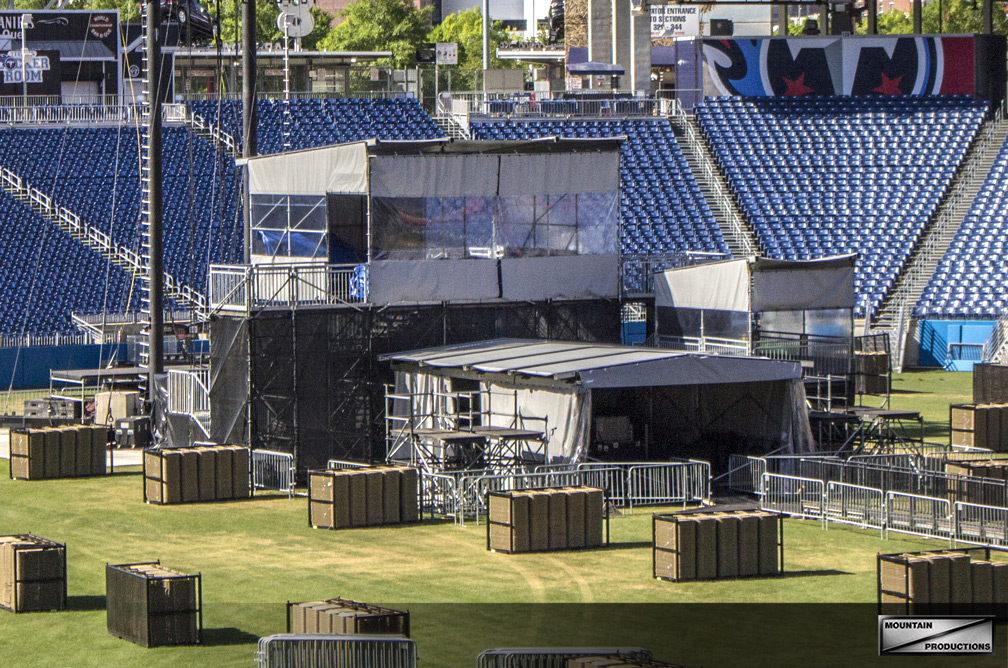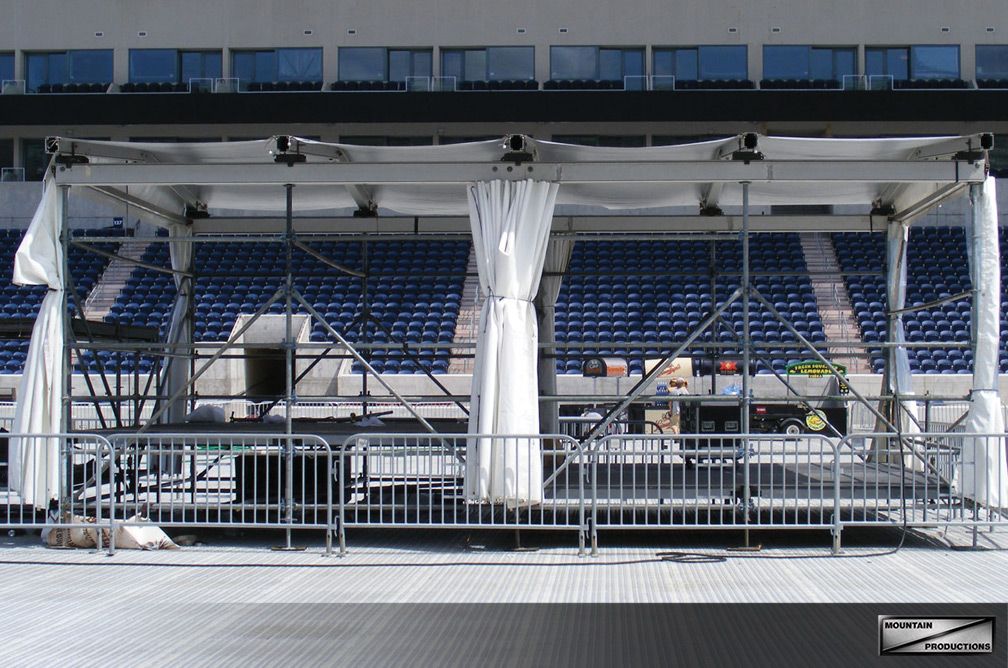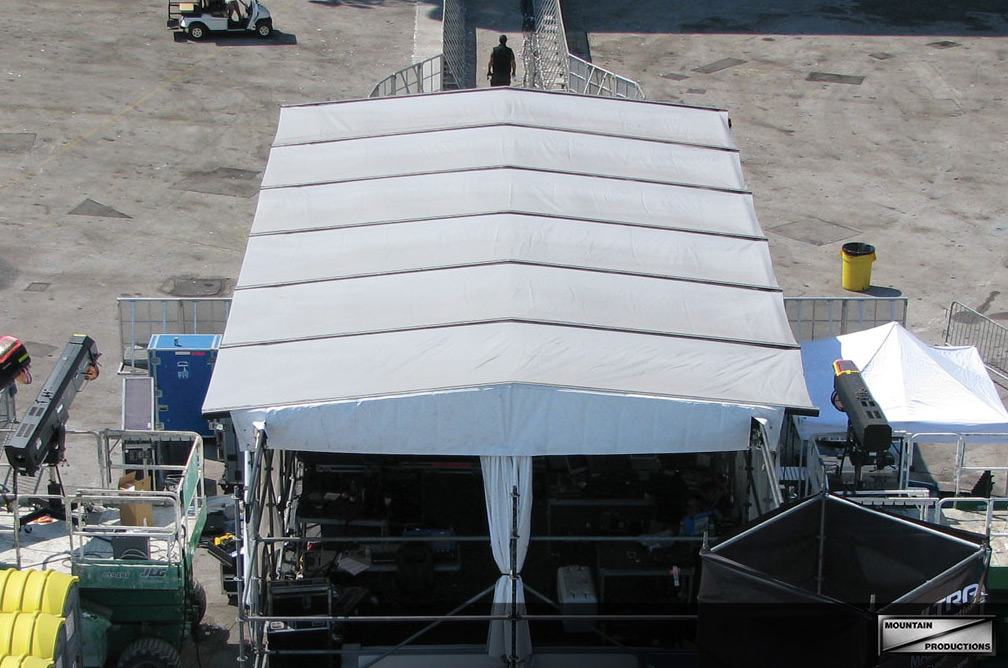 Along with the Rolling Roof style mix position, Mountain Productions offers the Clearspan FOH and classic scaffold style front of house structures. Visit our website to learn more about our mix positions.