A show is only as good as its performers, and when the acts go live, they trust in the hard working folks behind-the-scenes in the front of house. We have a variety of front of house designs and configurations available, including scaffold mixes, our Rolling Roof design, and our Clearspan front of house package. The Clearspan mix position features the most weather-proofing features available in our front of house structures. We design and build our front of house structures with the FOH engineers in mind, maximizing their comfort and efficiency in their jobs.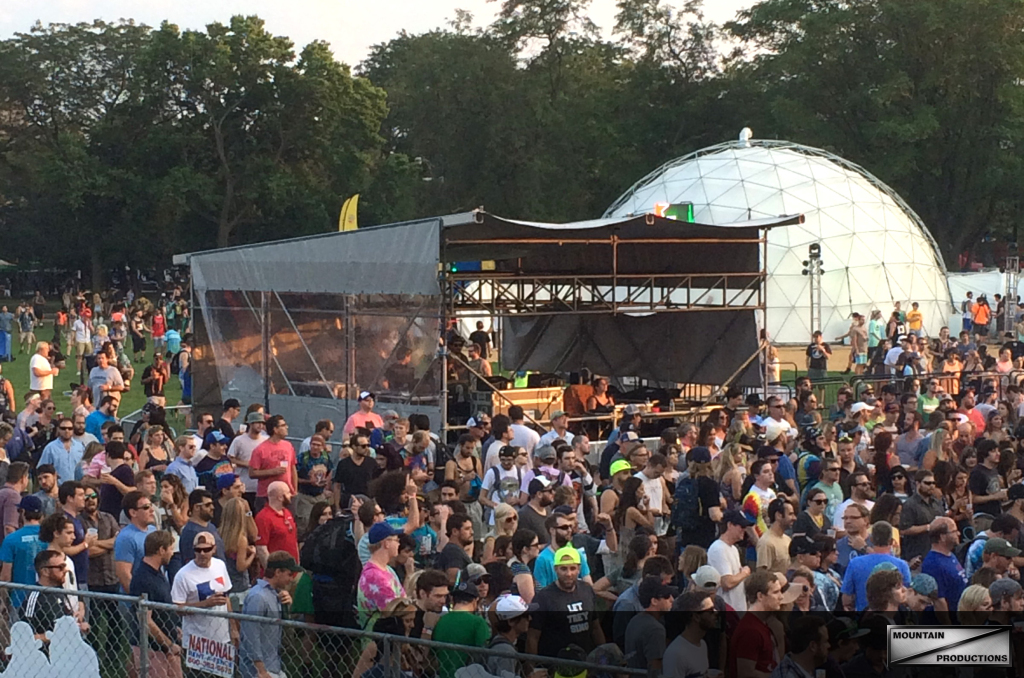 The Clearspan front of house is optimized for weather protection. With all of the equipment that is housed in a show's mix position, it's critical to know that your expensive gear is protected. The Clearspan front of house has clear vinyl panels for visibility as well as premium weather protection. The angled roof facilitates rain off of the mix, and weather-proof doors are installed for easy access into the mix position.
Our Clearspan front of house is available in either a 20' x 21' or 20' x 14' configuration. This weather-tight mix position is ideal for outdoor festivals and concerts.
Interested in learning more about our mix positions? Give us a ring at 570 826 5566 or send us a note to info@mountainproductions.com.