What good is a show if your audience can't hear it? Delay towers are essential structures that keep the audio pumping throughout your entire viewing area, and Mountain Productions has several design styles of delay and spot towers for you to choose from. As all of our staging equipment, our delay towers are customizable per our client's needs. Here's a look at some of the different delay tower structures we've provided:
Our newest delay tower, built with Mountain Truss towers
This is our most recent delay tower design, and uses our super strong Mountain Truss tower. This delay tower boasts the high load capacity of our Mountain Truss towers, and can raise speaker arrays higher than our other designs. Also, this delay tower has a cleaner aesthetic and overall look, with the smooth black finish of the Mountain Truss columns. Spot platforms can be supported and added to this delay. The pictures below show this delay tower fitted with 3 spot towers.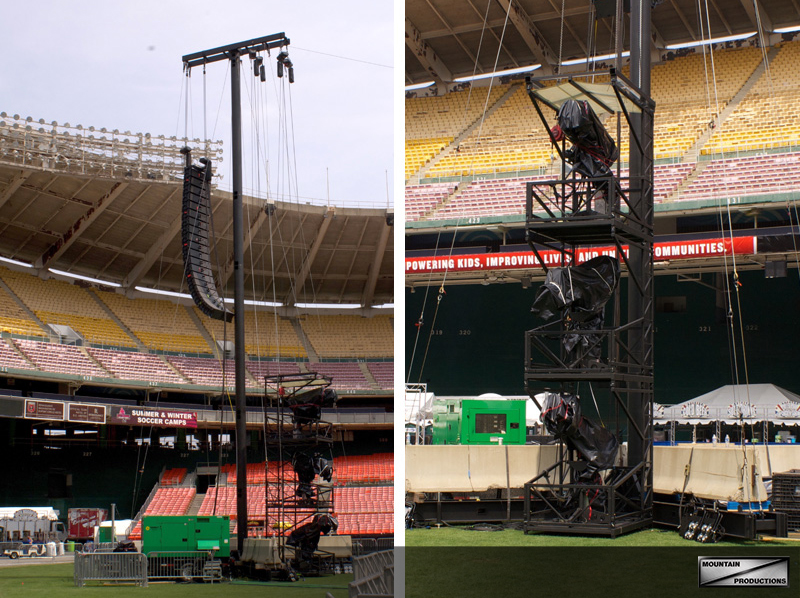 Classic design – Mountain Productions' SMT delay tower
If you've been to an outdoor festival or concert, you probably have seen our SMT delay towers. These delays are versatile, and our classic design can comfortably support speaker arrays and spot platforms. Constructed using our Super Mega Truss towers, these delays are reliable and easy to assemble. We've built various styles of the SMT delay tower to accommodate different heights, weights, and baskets. Take a look at some of our SMT delays below.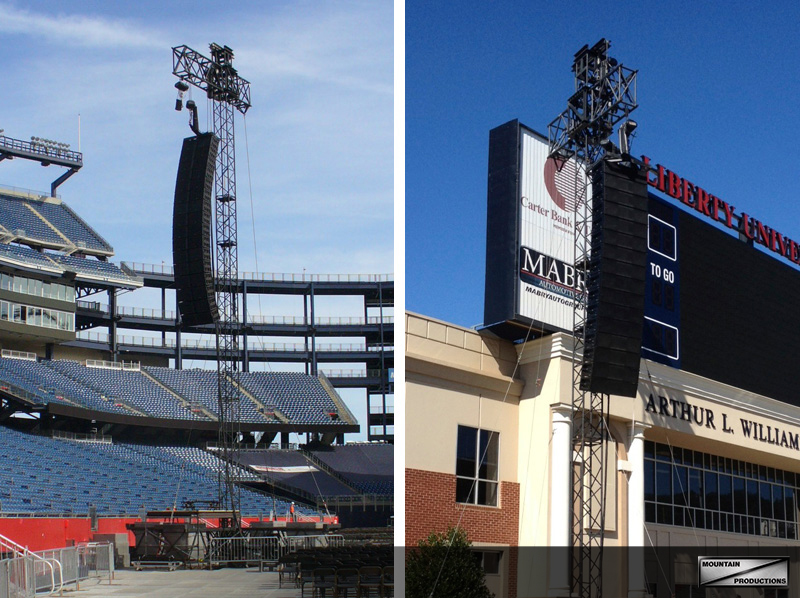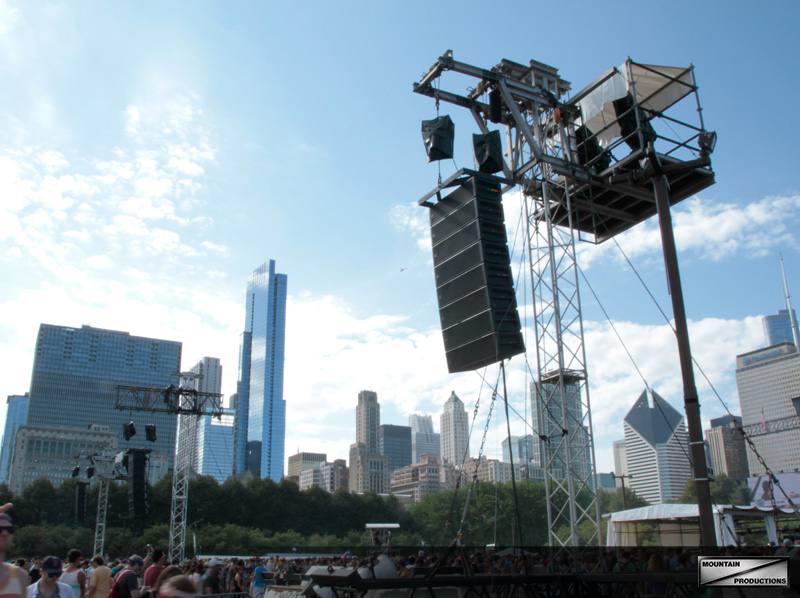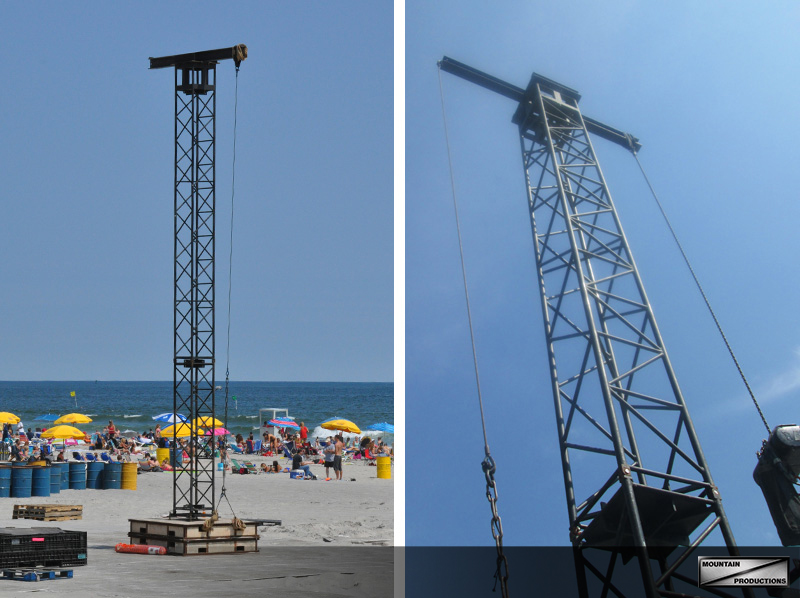 Capable of supporting line arrays, video, or both – the Goalpost
Here's another variation of our delay towers, this time in a goalpost configuration. The goalpost is ideal for hanging video screens as well as line arrays without the need for 2 separate structures. Like our other delay towers, the goalpost is capable of supporting spot platforms, and additionally, a video screen between the 2 towers.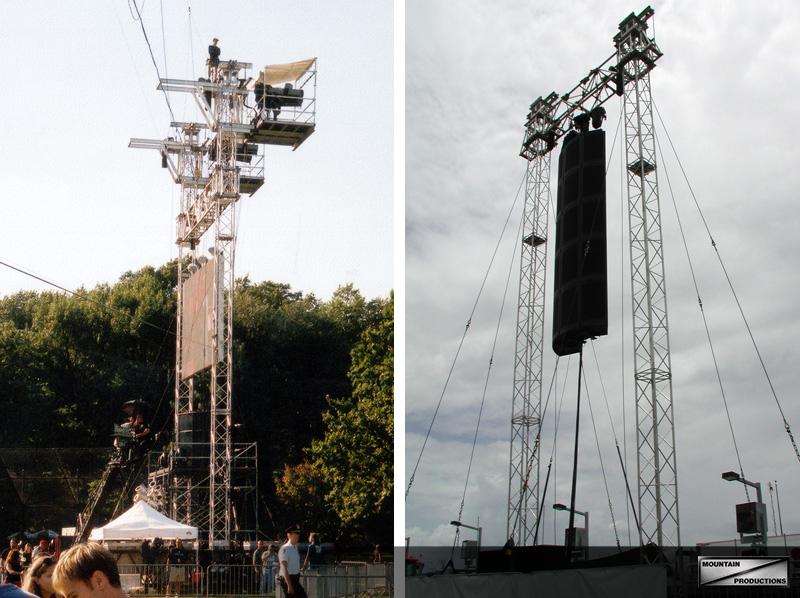 Branding-friendly – scaffold delay towers
We all know the importance of branding, especially when it comes to concerts, tours, and festivals. Some of the most well known festivals, such as Lollapalooza, Woodstock, Ultra Music Fest, & Electric Daisy Carnival (among countless others) have stayed in people's radars with the help of cohesive branding. Our scaffold delay tower design allows you to attach custom printed softgoods, graphics, directional signage, and anything you can think of directly to the structure. Seen here is Lincoln Center's scaffold delay towers, with a covered spot platform at the top.