It's one of the premiere staging systems in entertainment today, and we proudly offer it as our strongest, biggest, and most capable system in our fleet. This week's Staging Spotlight is all about the Mountain Truss System. The Mountain Truss is our most recent stage system, adding rigging capacity and features beyond our scaffold and truss tower systems. Countless events trust in the Mountain Truss System and its strength each year, ranging from huge multi-day music festivals, to state fairs and high-profile televised events.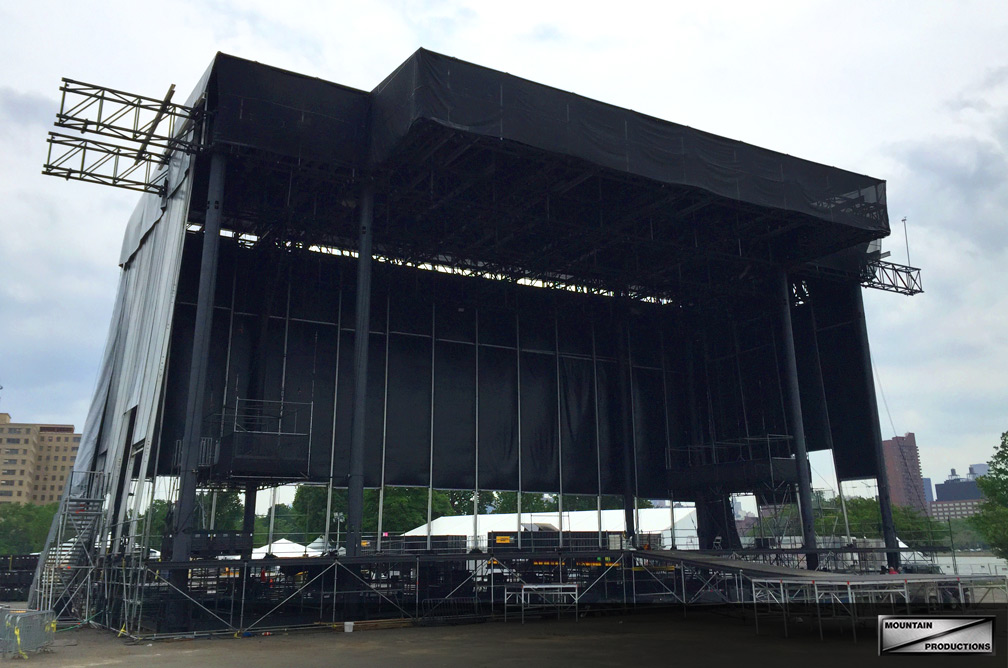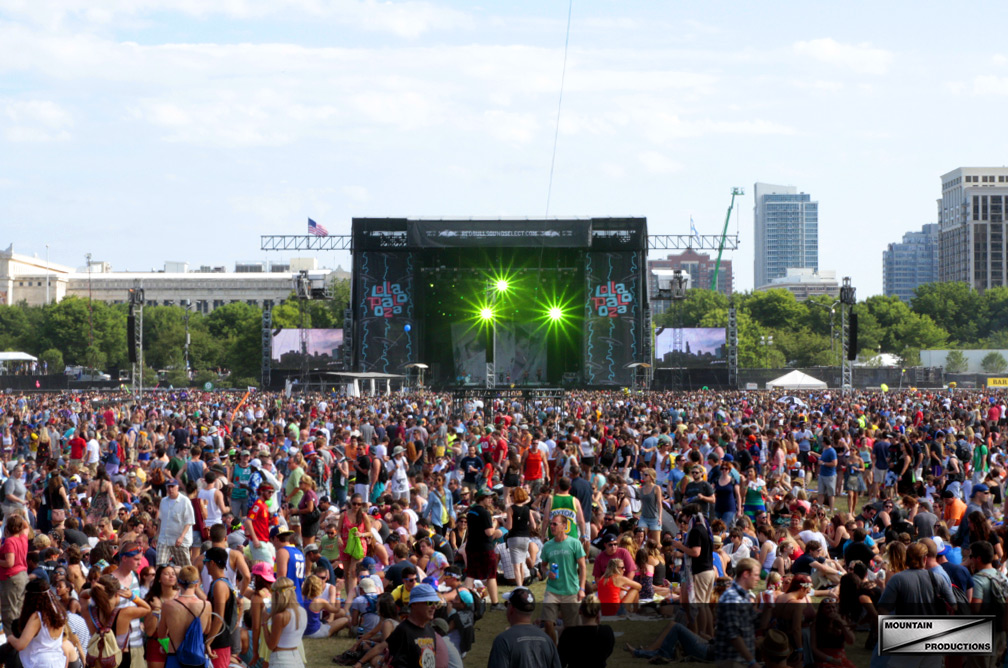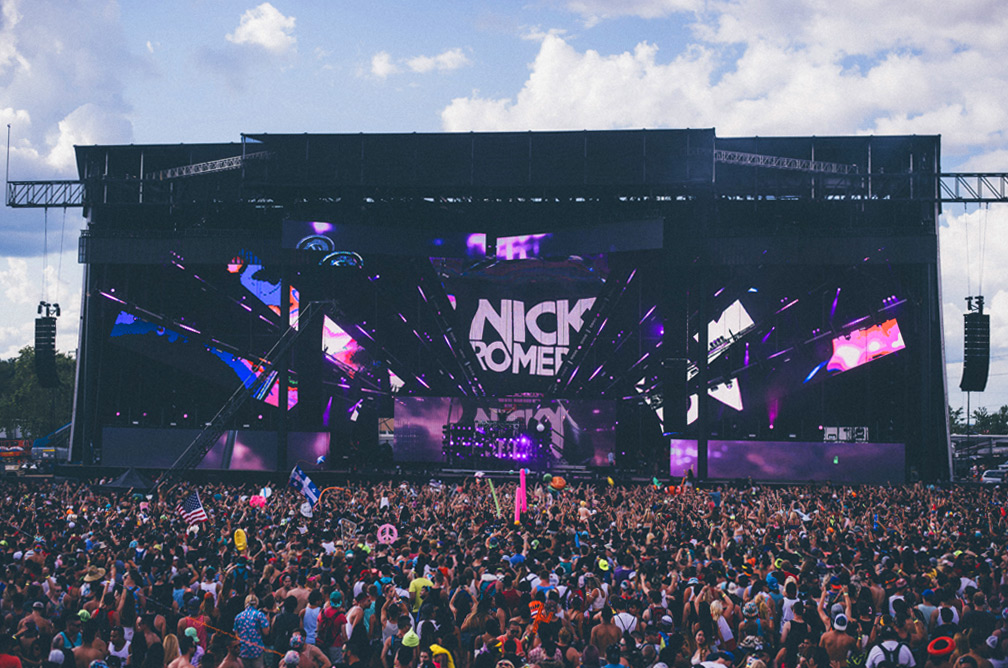 This structure consists of an 8 or 4 tower design (depending on what size stage you require) and features a completely redesigned roof grid that can hold nearly any size show. 5 cross stage truss spans, a 20' cantilever and both sound bays are each able to hold 50,000 lbs. The video wings accommodate up to 25,000 lbs each.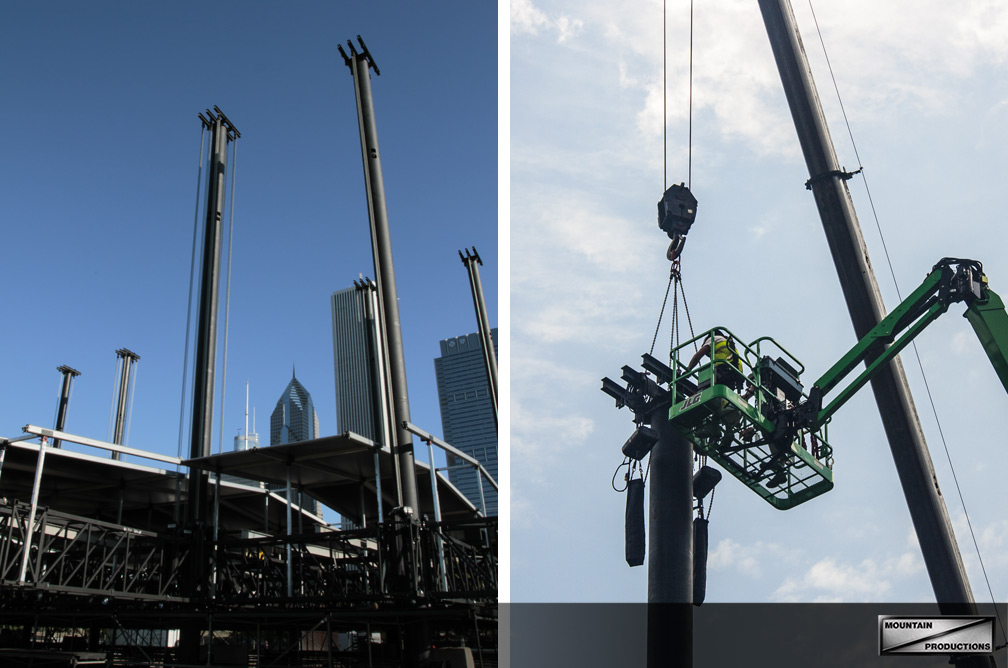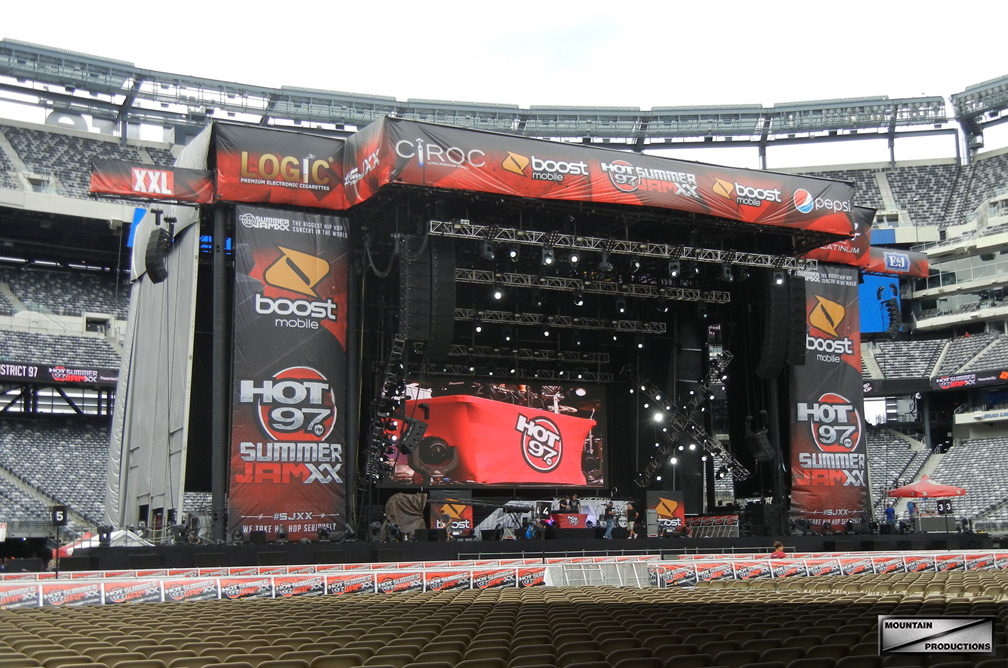 Completing the stage are heavy duty Ferrari panels used as side walls and roof skins. These panels are installed with a keder track and provide unmatched weather protection for the production and performers on the Mountain Truss stage. Along with our weather protection panels, the Mountain Truss System provides 10 areas for custom printed softgoods and festival branding (2 video wings, 2 wing headers, 2 cantilever headers, 1 downstage header, 2 sound bays, 1 backdrop). This system has been sought out by many concerts in the electronic dance scene, and has supported the enormous amounts of lighting, visual effects and video screens that these shows often display.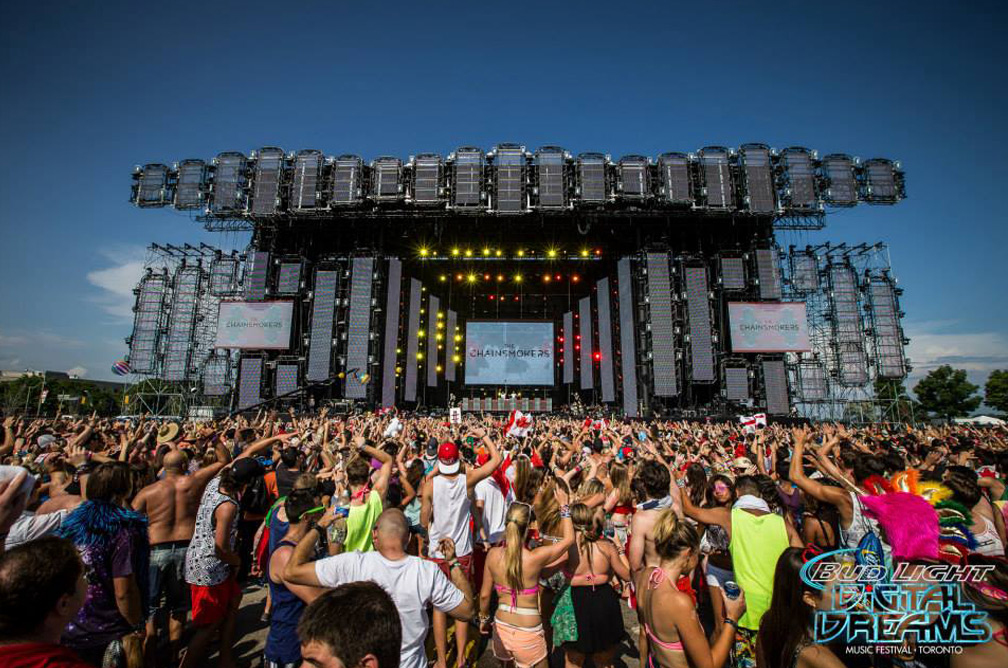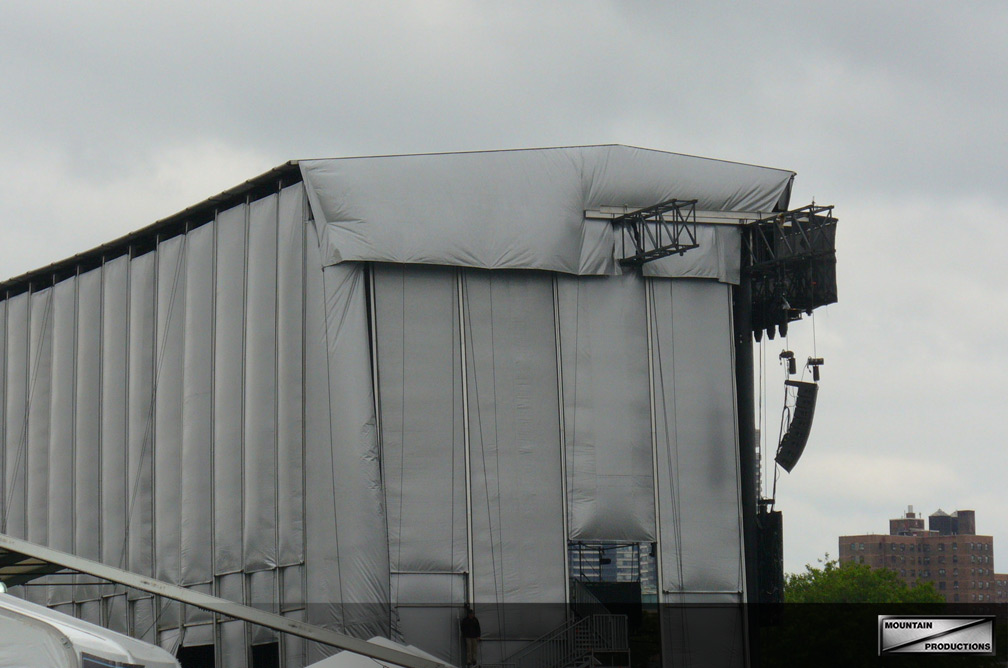 We've built the Mountain Truss System for all types of shows and events. Most recently, we built a modified version using two full Mountain Truss Systems back to back for the 2016 NFL Draft in Chicago. This massive structure was one of the largest stage structures we have ever engineered and built. The Mountain Truss is the high-end system that is guaranteed to deliver the stage presence you need. The NFL roof was built to a staggering 210' w x 123' d. (Read our event recap of the NFL Draft here)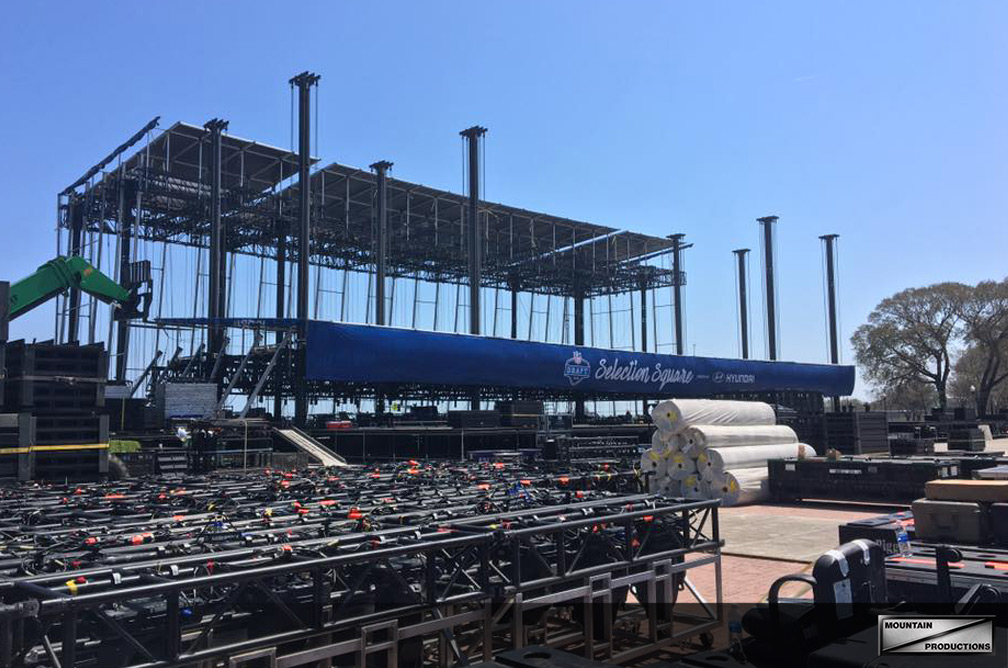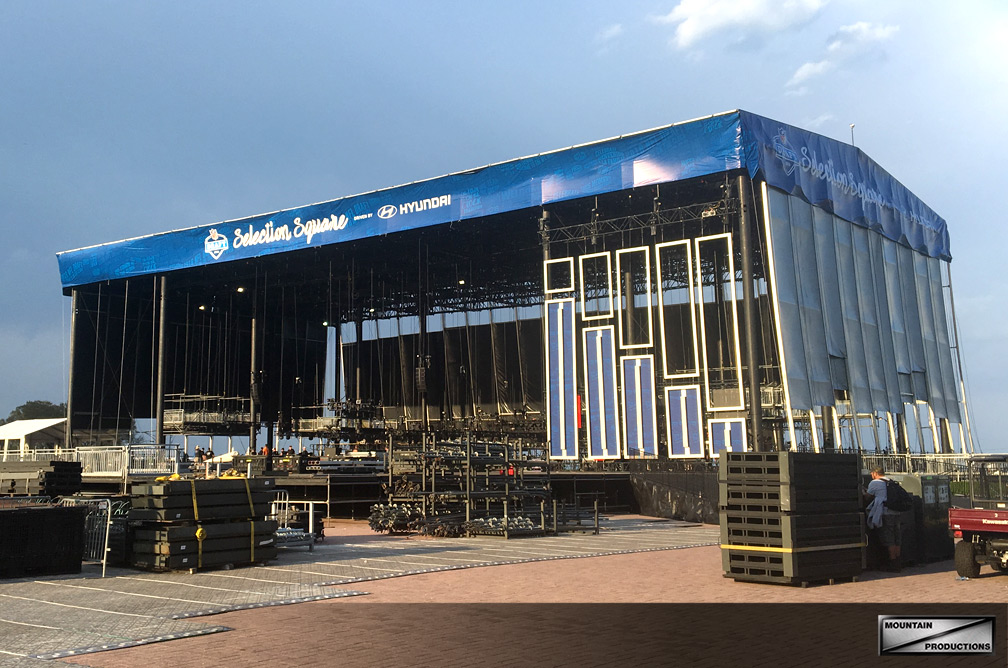 Planning a show with the Mountain Truss System doesn't have to be stressful. Our trained professionals are experts with the Mountain Truss System and can help you determine if this is the right stage for your event. Send us a quick note here if you'd like more information on our Mountain Truss System.