Mountain Productions is proud to have provided the main stage and multiple ancillary structures for the NFL Draft Selection Square in Chicago, IL. The NFL Draft is one of the biggest events in sports of the year (last year it was watched by a record 45.7 million viewers!) It just makes sense that Mountain Productions was asked to engineer and build one of the largest stage structures that we've ever built for this major NFL event.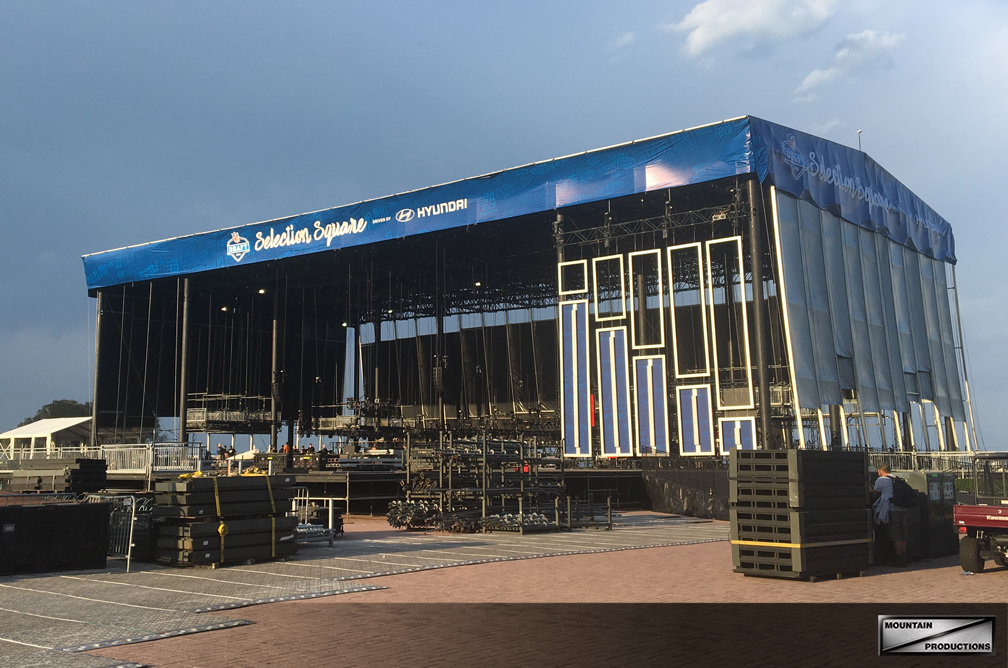 The main stage was a structure made using 2 of our largest system, the MTN Truss HD+. The performance area was a staggering 123' deep and 120' wide, with two 40' wings and stood 72' from the ground to the roof. A 105' deep by 210' wide deck area extends out on the downstage edge. 4 floating VIP areas were integrated into the interior sides of the stage wings. This massive structure also was clad in weather protection side wall panels and roofs skins as well as custom branded softgoods.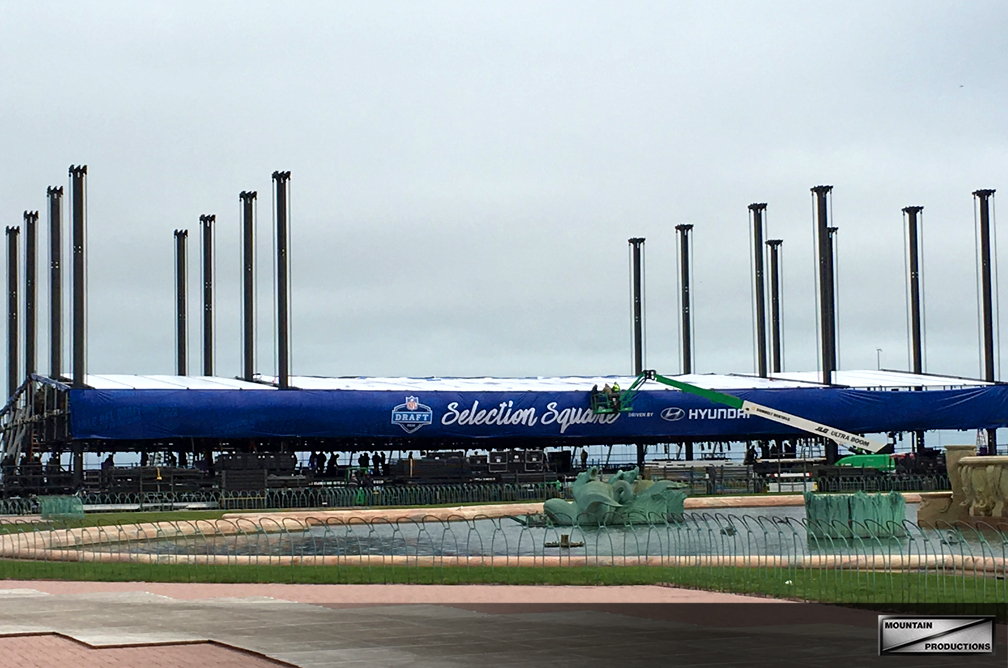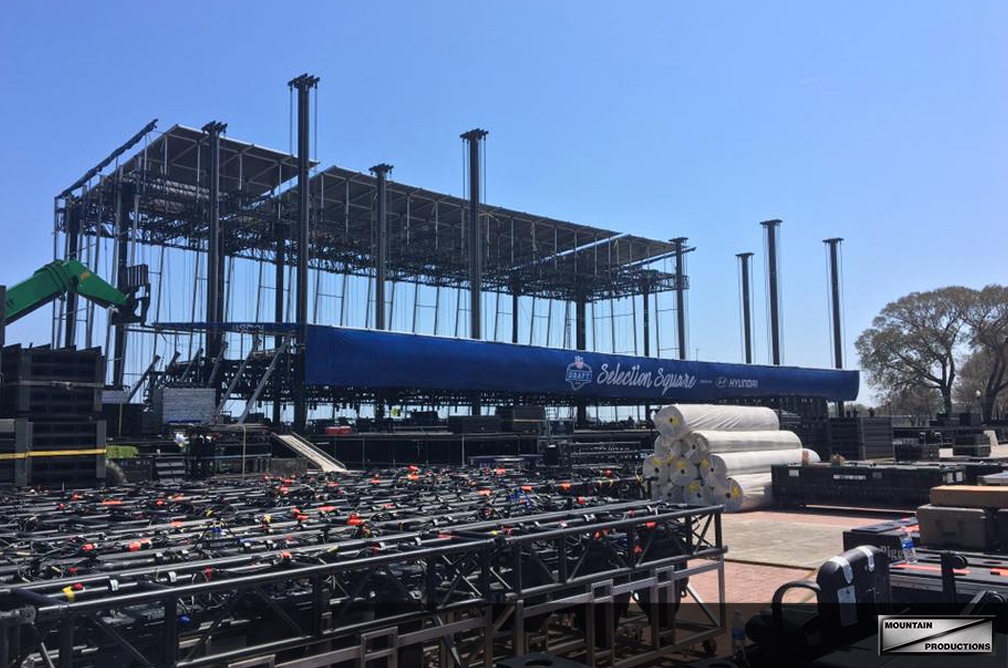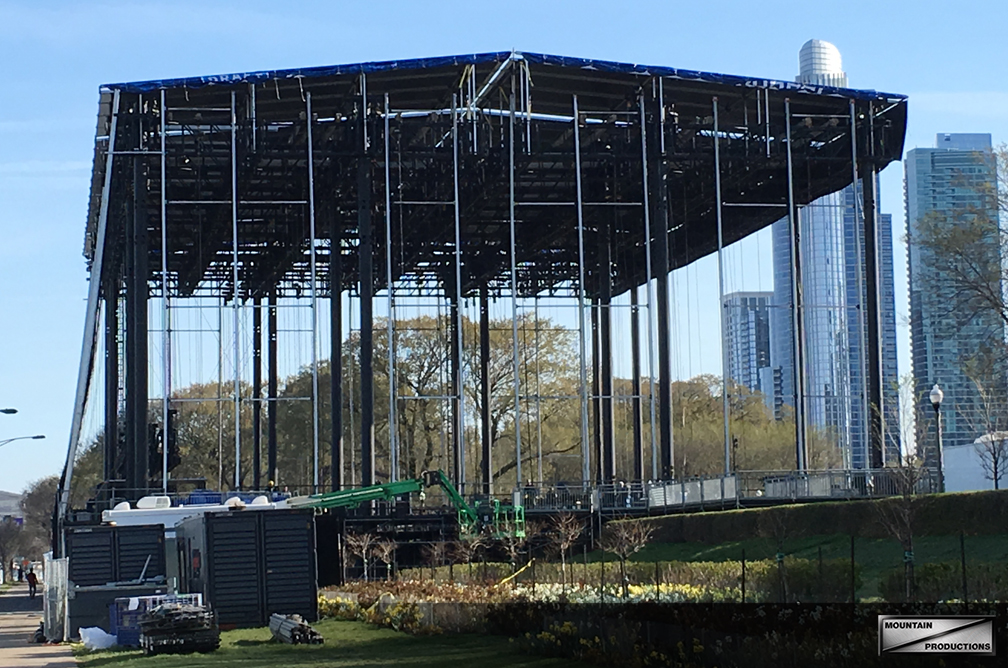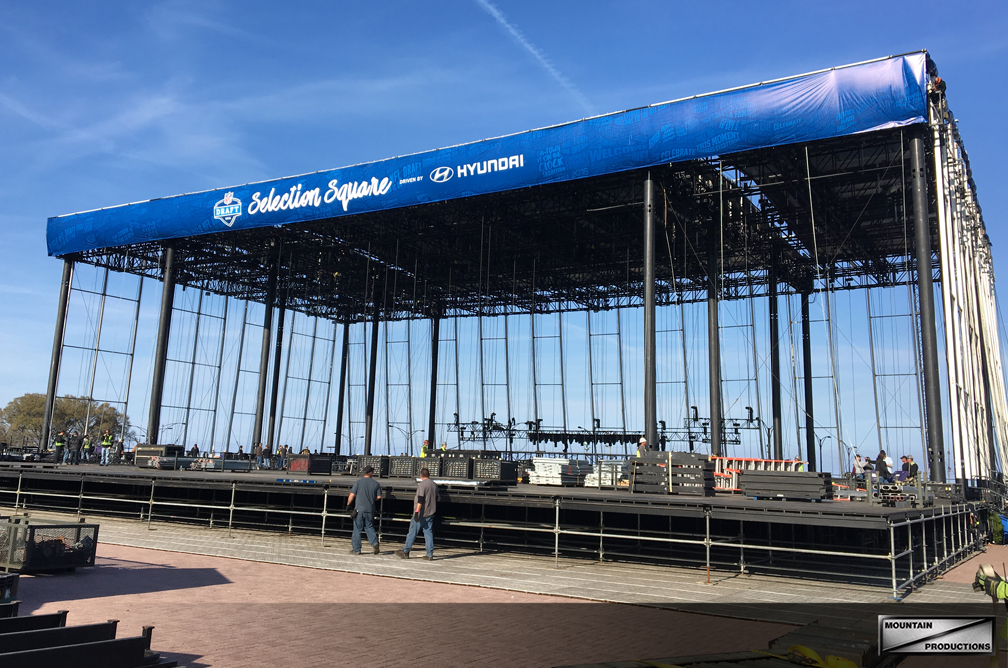 Along with the main stage, Mountain Productions built a cable bridge, 2 car platforms, and the 160' wide video support scaffold wall for the 40 Yard Dash interactive fan area. The cable bridge was supported by 3 scaffold towers, and spanned 143' long.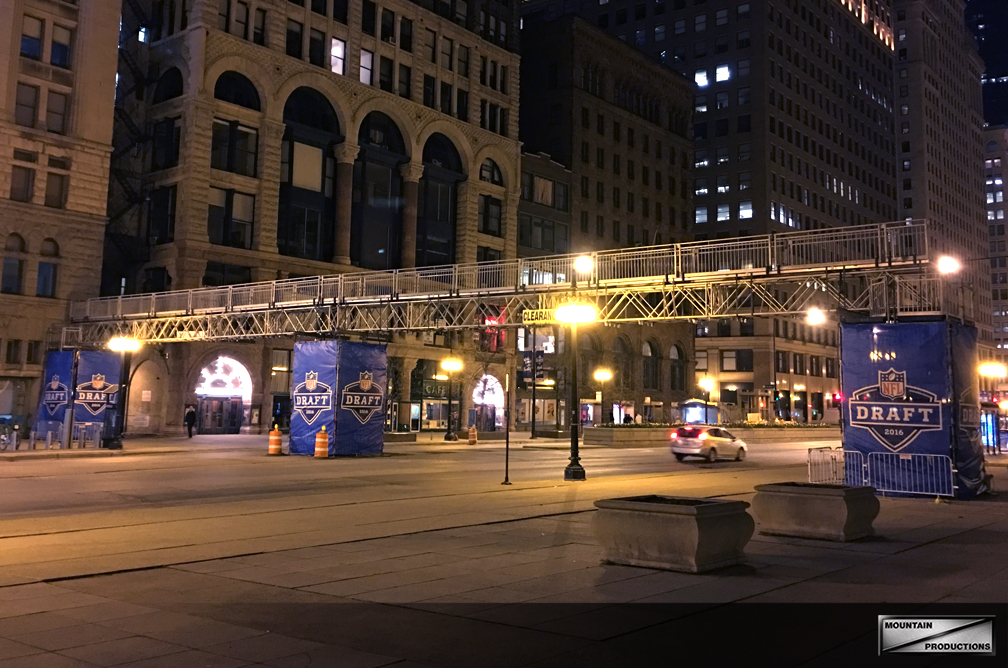 (Photo credit: http://www.chicagotribune.com/sports/football/ct-2016-nfl-draft-preparations-photos-20160419-photogallery.html)