The "World's Largest Paint Party" is maintaining its momentum as a fast growing, "must-see" EDM experience. The Life in Color festival tour life travels all over the world, with stops in major cities like Denver, Sacramento, Philadelphia & Chicago, all the way overseas in Manchester, Guatemala, & Turkey. Mountain Productions has staged many of the Life in Color events over the past few years, and is proud to have provided staging to the 2016 Miami Life in Color event.
Considered its flagship, the Life in Color Miami festival draws enormous crowds. Mountain built a 161' wide scaffold wall for the main stage, standing 63' at its highest point. The center area supported the festival's commanding icon—a large scenic lion that hosted the DJ platform for performers. This piece was provided by Inflatable Design Group (check out their recap of the LIC lion here http://inflatabledesigngroup.com/idg-blog/captivating-audiences-around-the-world/) Mountain's main stage featured flanking audio bays standing nearly 45' tall, and additional scaffold bays for video screen support.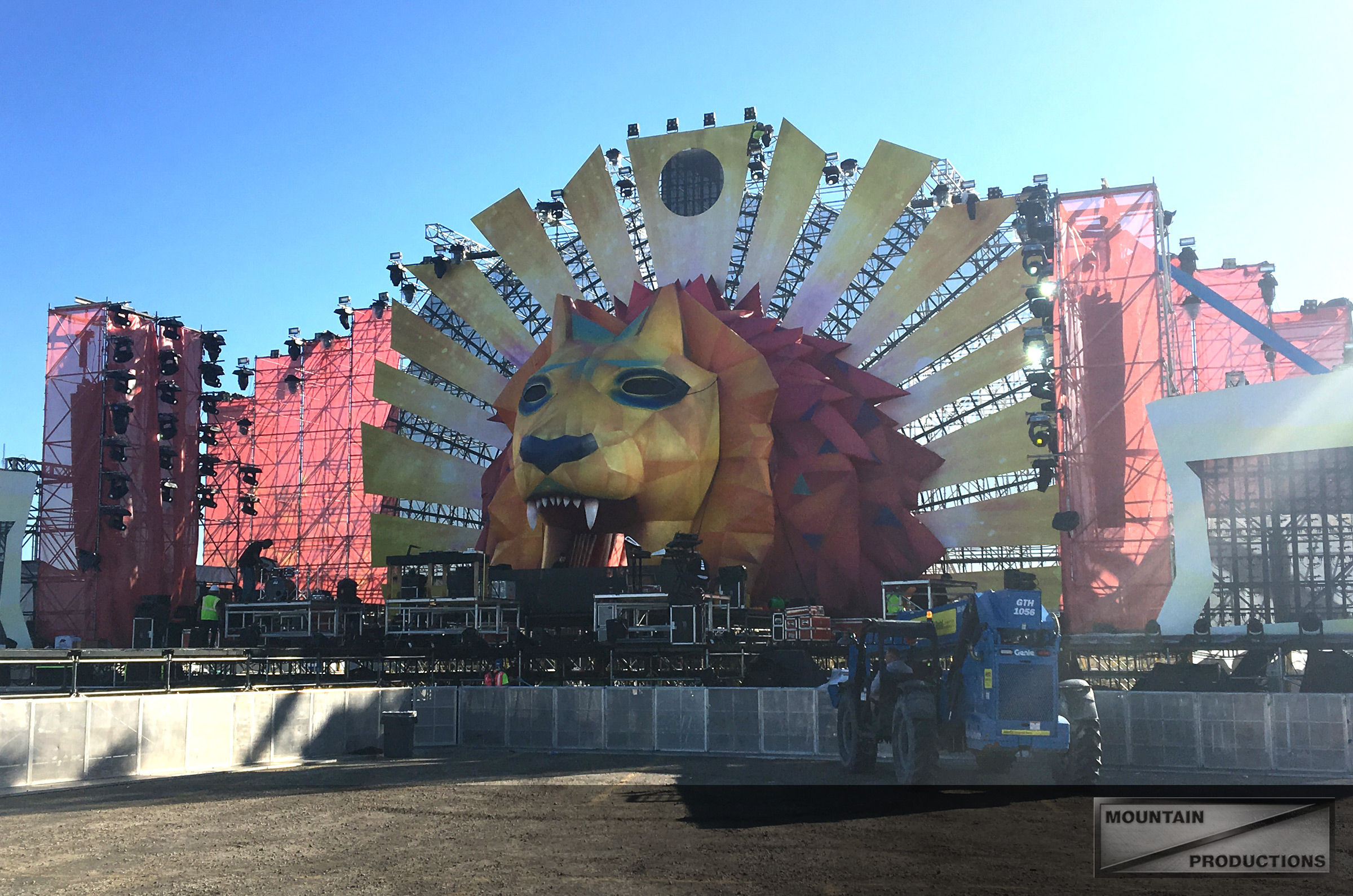 Along with the main stage, Mountain Productions provided signage towers, Life in Color's Stage 2, multiple front of house mix positions, & various platforms and risers. Take a look at some pictures of the main stage build, along with some fantastic show shots, courtesy of Life in Color's Facebook Page.