Mountain Productions entered the luxury fashion arena, once again, building custom solutions for KadaN Productions for the Calvin Klein After-Party during New York Fashion Week 2017.
The Mountain Productions crew brought their expertise to New York City for the fashion event of the year – New York Fashion Week. This year, our event production expertise was utilized for the Calvin Klein After-Party. The CK After-Party was an all-night, red-drenched rave that attracted top models and pop culture icons, alike, coming together in the name of fashion and the world's premier female DJs.
The guest list included the likes of Paris Jackson and Brooklyn Beckham. Young, industry-leading models lined the walls, like Cindy Crawford's daughter and modeling icon, herself, Kaia Gerber. Those lucky enough to attend the event danced until dawn. It was a red rave in the garment district and Mountain Productions helped make it happen.
"It's about American horror and American beauty," said Chief Creative Designer for Calvin Klein, Raf Simons. "Fashion tries to hide the horror and embrace only beauty, but they are both a part of life. This is a celebration of that; a celebration of American life."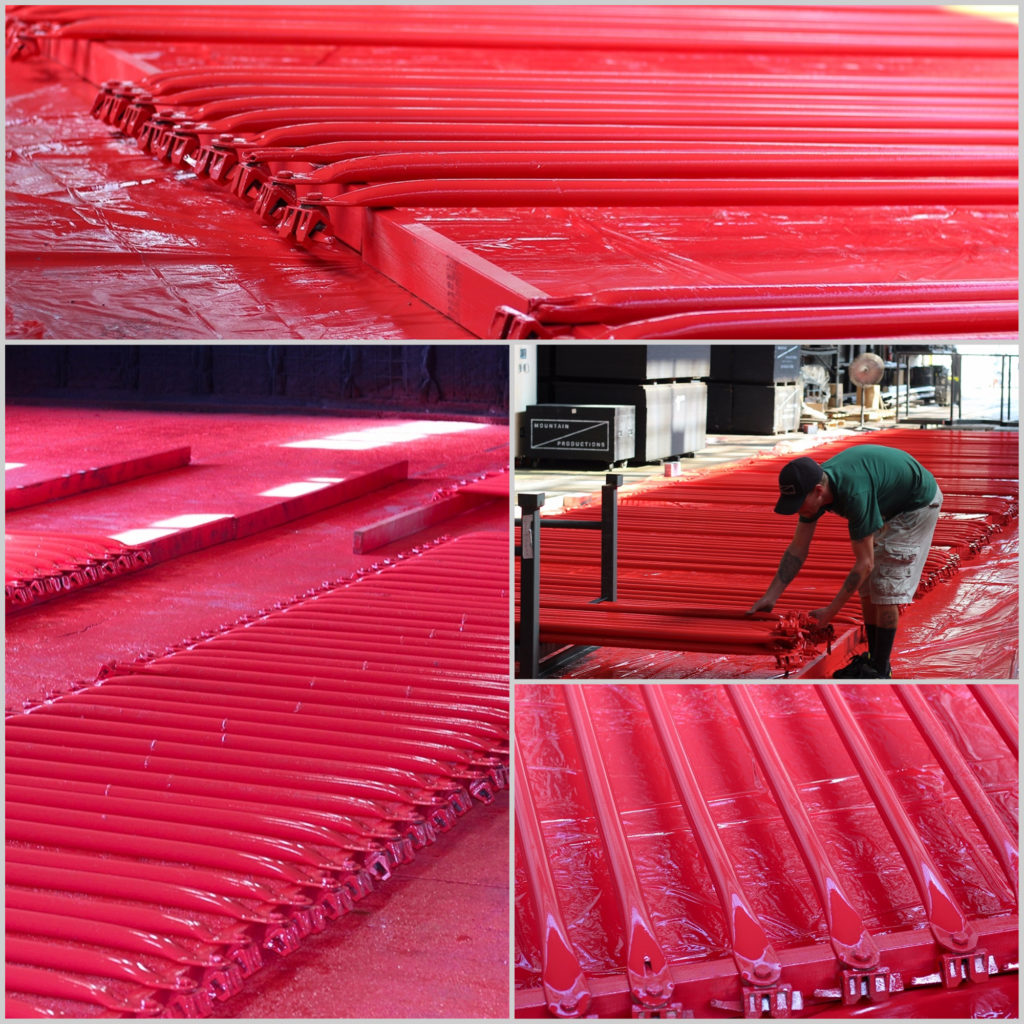 Mountain Productions helped to bring Raf Simon's dream-meets-nightmare scene by providing completely customized scaffolding for the event. Our dozens of on-campus shops got to work, painting every piece in Calvin Klein's signature red color. Our crew transported the scaffold to New York City and constructed the three-feet-wide custom scaffold towers, utilizing the custom red steel across more than 200 feet of walls standing at 14 feet tall.
We were proud to work alongside KadaN Productions for the Calvin Klein After-Party. KadaN Productions specializes in fashion shows and events and oversaw the CK After-Party project.
The scaffold perimeter wall stood unobtrusive but certainly seen. It served as the photo backdrop to celebrity and fashion fans alike. From Oscar winners to the only daughter of Michael Jackson, models to millionaires, Mountain's custom solutions seemed to compliment everyone's photos.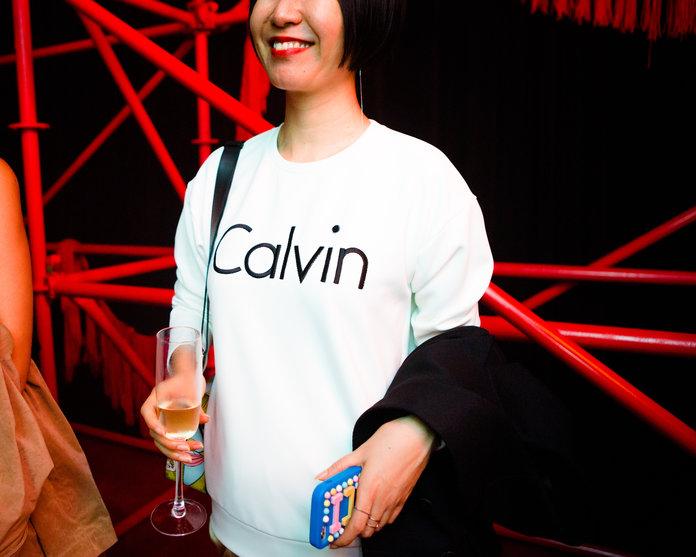 Having worked on dozens of luxury fashion events in the recent past, Mountain Productions is no stranger to providing unique solutions to high-profile, glamorous events in the fashion industry. The Mountain team worked with Calvin Klein previously on their 40th Anniversary event. Mountain Productions was tasked with constructing an entire building in an empty parking lot for that show.
Without missing a beat, Mountain's world-class engineering team took the challenge head-on. Our team is dedicated to providing the solutions necessary to host the most glamorous and awe-inspiring fashion events across the globe.
Visit MountainProductions.com to learn more about our custom solutions and how North America's leader in event production can help you drop jaws at your next event.
---
Other Fashion Industry Experience: