Coachella is a cultural phenom. It's been the trendsetter in both music and fashion alike and continues to raise the bar every year for music festivals all over the world. Two weekends of entertainment legends, larger-than-life art installations, and mouth-watering premier food vendors in the Indio desert is enough to make anyone feel like they transcended straight into a divine musical paradise.
There's certainly enough to take in for everyone at Coachella. Headliners Radiohead, Lady Gaga, and Kendrick Lamar led an all-star lineup with the likes of Bon Iver, DJ Snake, Lorde, Justice, Travis Scott, Porter Robinson, New Order, and countless more acts to create a genre-diverse soundtrack catering to any music fan. Early data analysis from StubHub is also pointing towards a record-breaking attendance for this year's Coachella Festival!
Walking around the picturesque Indio event grounds is breathtaking, and it's easy for fans to overlook the staging, rigging, logistics, and event planning that make Coachella possible—but the invisibility of the festival framework is what makes Coachella so special. Production vendors and collaborative partners work hard to provide the best festival experience for its fans through safe systems and innovation. It's creating this unforgettable experience that is the ultimate goal of event technology.
Mountain Productions' World-Class Rigging Services & Equipment
Our West Coast Division contributed to the Coachella festival by providing a complete chain hoist and rigging package for the main stage, along with the new MTN Sight Camera Platforms and experienced supervision of the rigging. The Mountain rigging package was transported to CA in our MTN BOX® road cases and included all of the necessary gear for rigging, including chain hoists, power and control cables, controllers, hardware, shackles, wire rope, STAC, burlap, and more. Our Director of West Coast Operations, Simon Franklyn, was onsite to lead the rigging for Coachella's main stage and supervise for both event weekends. (Read more about Franklyn here)
Mountain's rigging department offers full-scale service, rentals, and sales all over the globe. We not only provide the gear, but we also have the expert personnel to assist in the planning and fulfillment for any rigging project. Our West Coast Division has an entire rental rigging inventory for all of our friends out west with the all of the equipment needed to rig safely and confidently.
The MTN Sight Camera Platform is our newly engineered, sleek design that gives operators a sturdy, weather protected platform with unobstructed sightlines to shoot from. The option of full-sided weather protection is a great bonus that prevents any halt in coverage when mother nature strikes. We added a handful of helpful features too, including an integrated operator bench, LED strip lighting, and more that assist your camera operators during the event.
Take a look at some more pictures of our rigging and equipment at Coachella.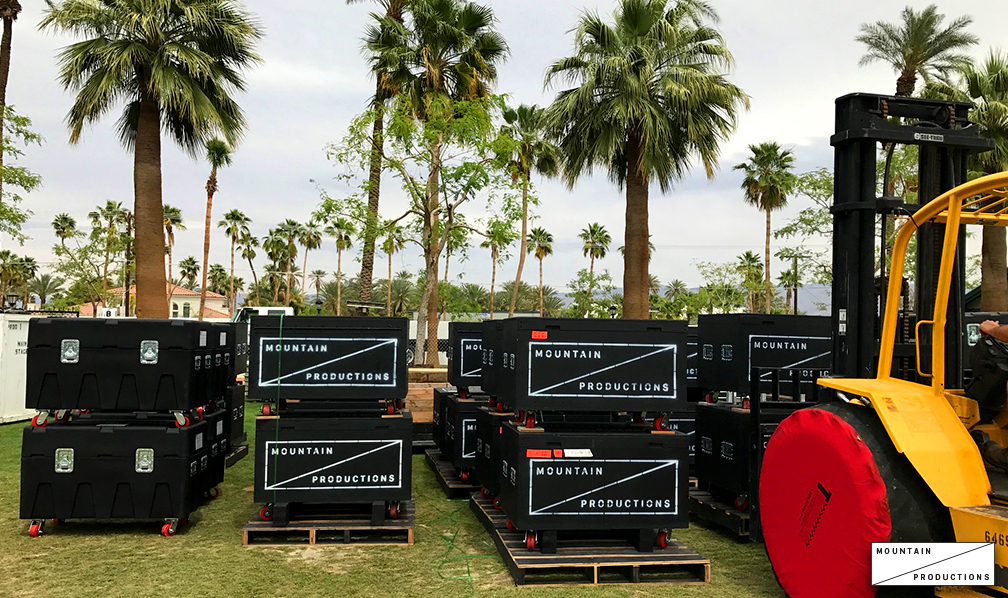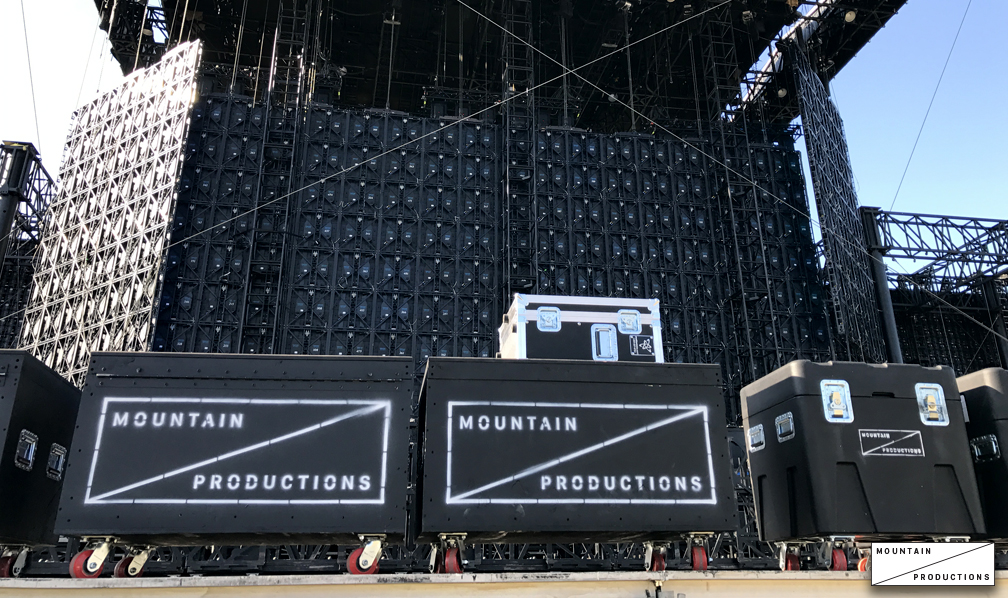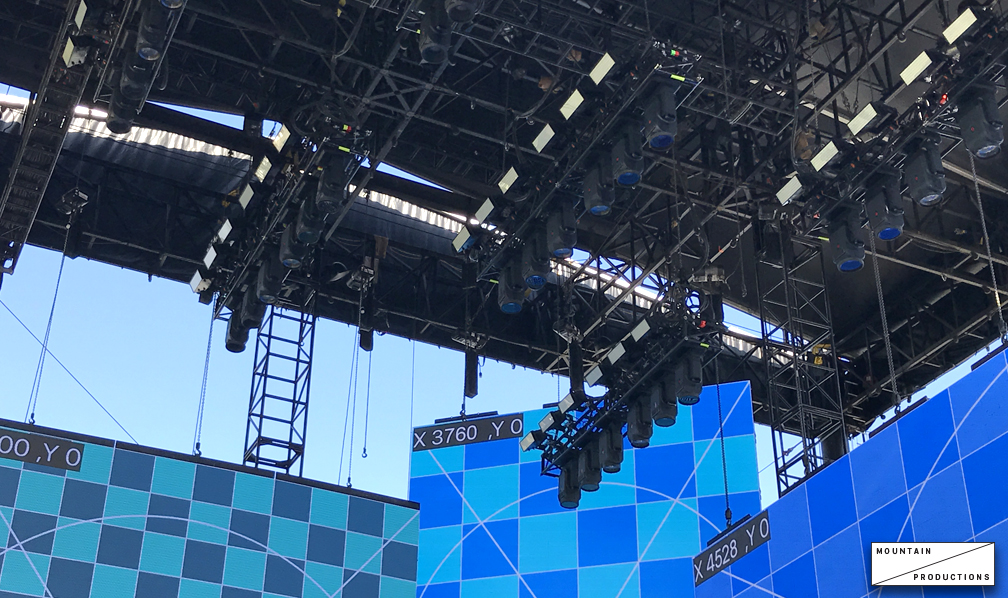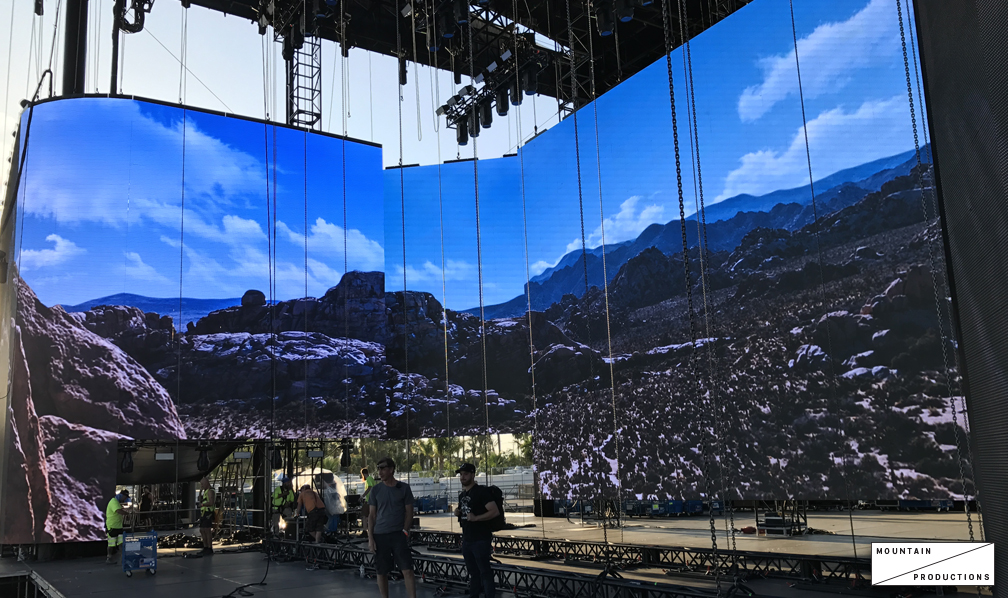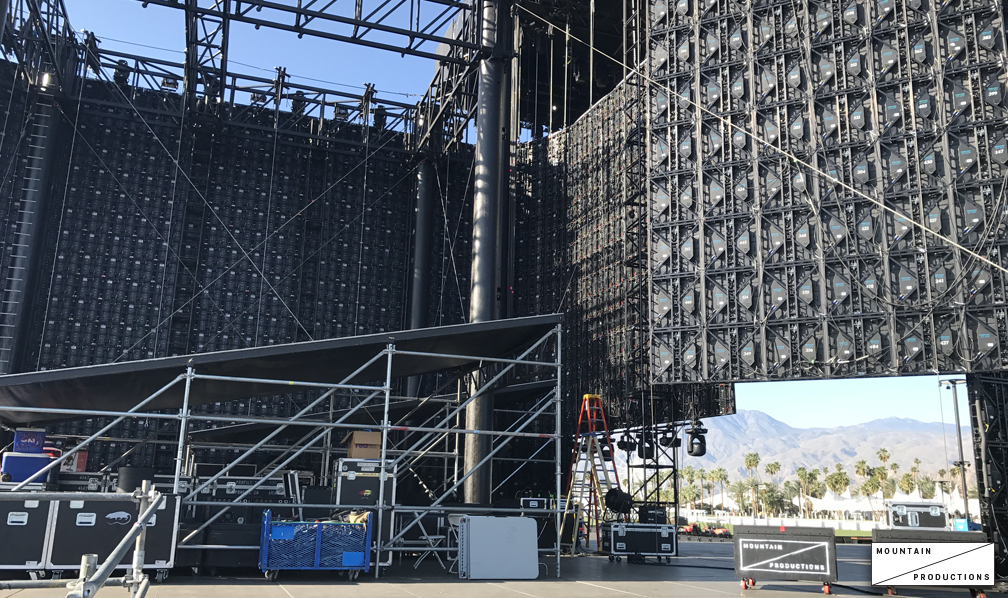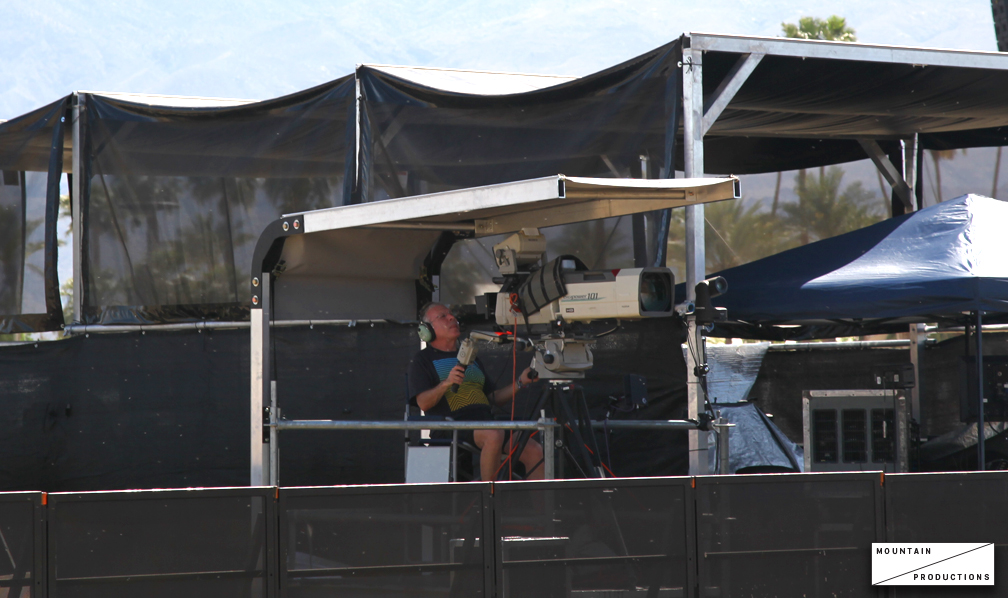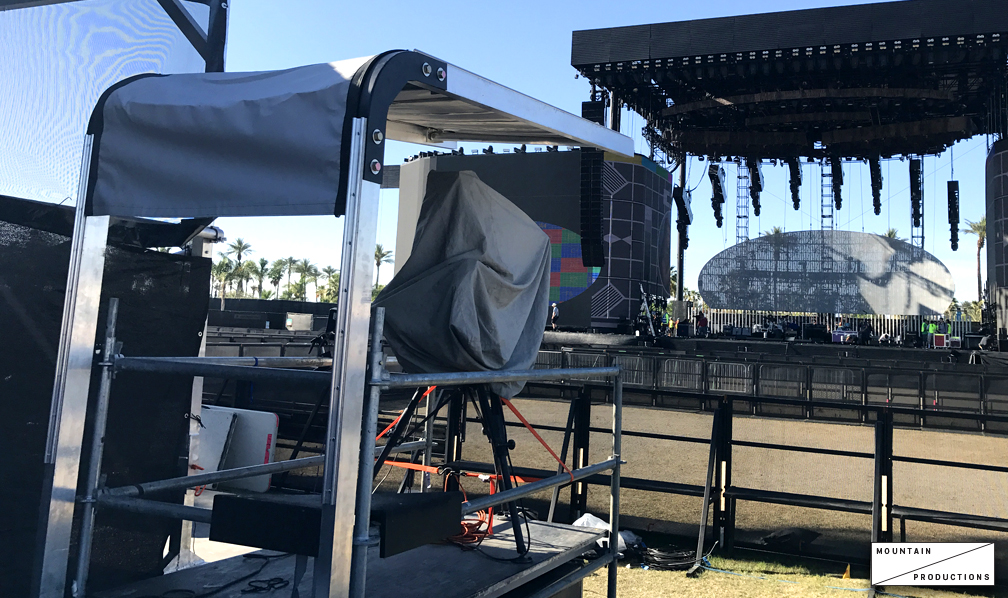 Although we've left the desert and packed up our equipment for the next job, we're proud to have been a part of the 2017 Coachella Music Festival. Despite its two weekend-long run, we wouldn't mind spending more time in sunny Indio with the amazing teams and crews that turn the Coachella dream into possibly the most iconic festival in the world.