There are crazy college parties, and then there is #FEST. Starting its legacy as the Premier College Music Festival Experience back in 2004 at Ohio University, #FEST just wrapped up its 15th circuit of high-energy performances that are enough to make any student feel more pumped than their first block party.
This event proved its standing ground early on, and continued its reign with a mission of "providing the best music and entertainment possible for the lowest price". This year's lineup included 30 acts from mainstream favorites such as Young Thug, Migos, Waka Flocka, 21 Savage, and Lil Yachty to young and rising artists bringing their own new flavor to the mix.
Mountain Productions has been getting back into the #FEST state of mind for several years, and we provided the main stage for the event yet again in 2017. Our team built the SL-320 mobile stage with flanking scaffold video support wings along with a VIP multi-level riser and barricade.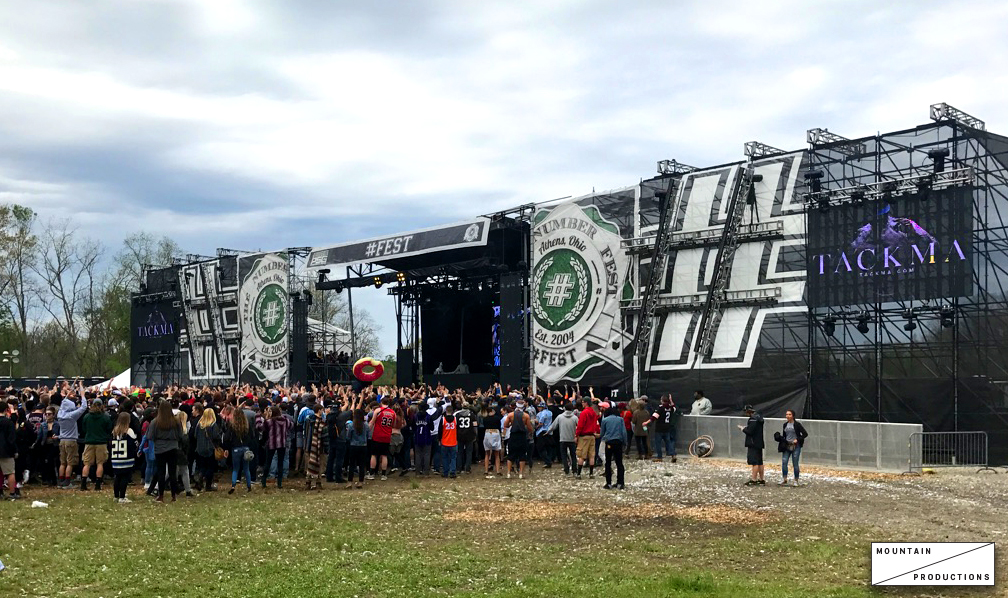 Take a look at the Day 1 recap and some great shots of the #FEST action from their Facebook page!
We already can't wait to see what's in store for next year's #FEST. Head on over to their website to see the amazing history of the college party that grew to national recognition.