The popularity of mobile stages has been growing over the past few years. These stages revolutionized the industry, and provided more affordable, portable and efficient alternatives to traditional staging. While a tower system, scaffold staging or our Mountain Truss can offer more features (greater flexibility, custom designed, greater load bearing capacity, etc.), mobile stages deliver a dependable system that you may be surprised are not just "one-size-fits-all" units.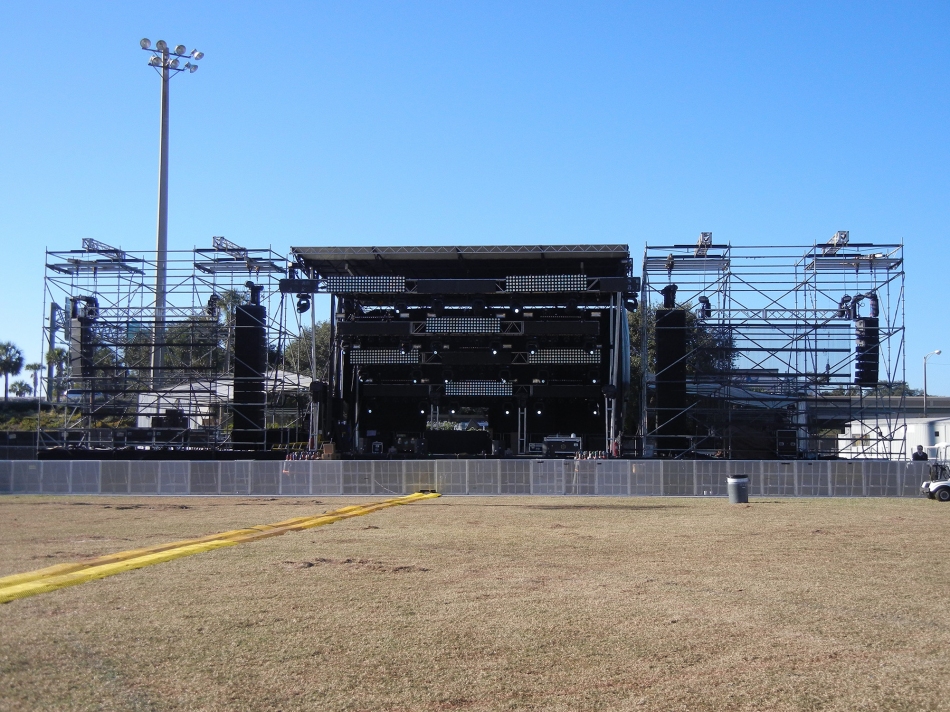 Efficiency—it's one of the most beneficial aspects of mobile stages that is a huge factor to production companies. But just because they are easily set up doesn't mean that you can't maximize your event's design.
One way that Mountain Productions expands on the standard mobile stage is with add-on scaffold wings. Before you cut back your design, see if scaffold wings are what you're looking for—you might be surprised!
Built using our versatile scaffolding, additional wings provide an area for line arrays, video panels and branding separate from what is handled by the mobile stage unit itself. The scaff wings can be built practically anywhere and on any type of terrain. We have customized mobile stages for many clients with appropriate sized wings, expanding what is possible for their production teams. With the inclusion of scaff wings, mobile stages can instantly look even more substantial and similar to that of a larger, traditional stage system. Take a look at some of the mobile stage units we have built additional scaffold wings around:
We can provide a Mountain Productions Staging System® that is perfect for your needs. Thinking creatively about how to achieve your goal is what we do best. Sometimes you just have to step outside of your conventional thinking to come up with a practical solution that meets your needs and more importantly, fits your budget!