Mountain Productions is extremely proud to have provided staging, equipment and ancillary structures for the 2017 Okeechobee Music & Arts Festival in Florida this past weekend. Over 30,000 fans flocked to Florida to enjoy five stages, hosting EDM, hip-hop, and rock's biggest names along with interactive art exhibits, seminars, yoga sessions, clothing and jewelry vendors, food trucks and more.
The Okeechobee Music & Arts Festival is becoming an undeniable presence in the national music festival circuit, as fans pledge their loyalty to the safe, friendly, dynamic and, most importantly, fun environment that Okeechobee creates. The diverse and energetic crowd represented an increasingly popular festival culture built upon social action, creativity, and a sense of community.
Okeechobee, the small Florida city with a population of about 6,000 residents, welcomed a sold-out crowd with attendees that represented more than 60 countries, every US state, and more than 2,370 cities from around the globe. They all met for the second annual festival at Sunshine Grove, located on over 600 acres of 'pristine grasslands, lakes, and exotic tropical woodlands' in what is increasingly regarded as one of the best music festival destinations in the world. A feel of magic and mystery purvey the site where art and craftsmanship are an undeniable force with striking installations and environments like antique furniture strewn under quiet mossy trees.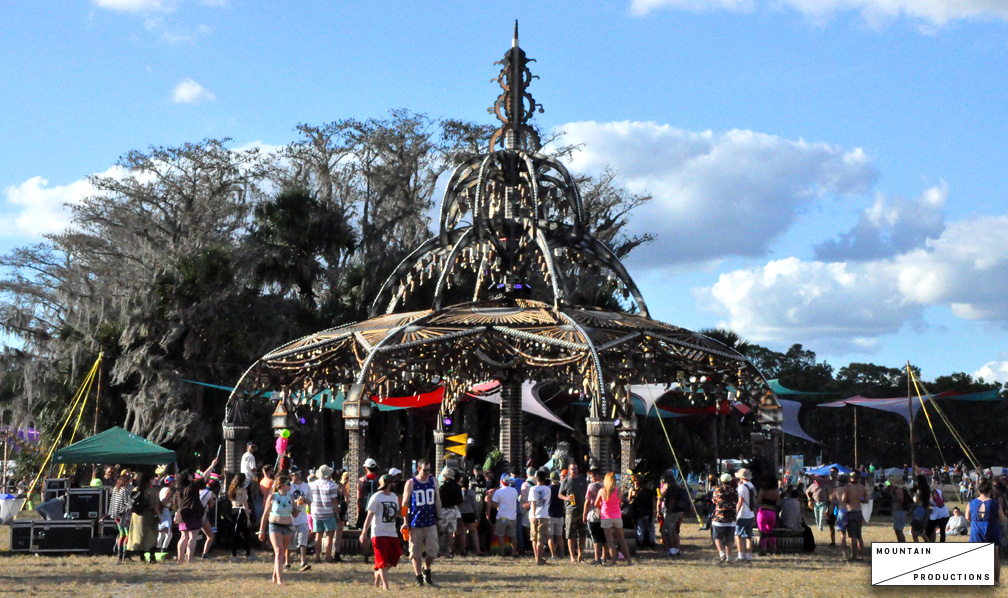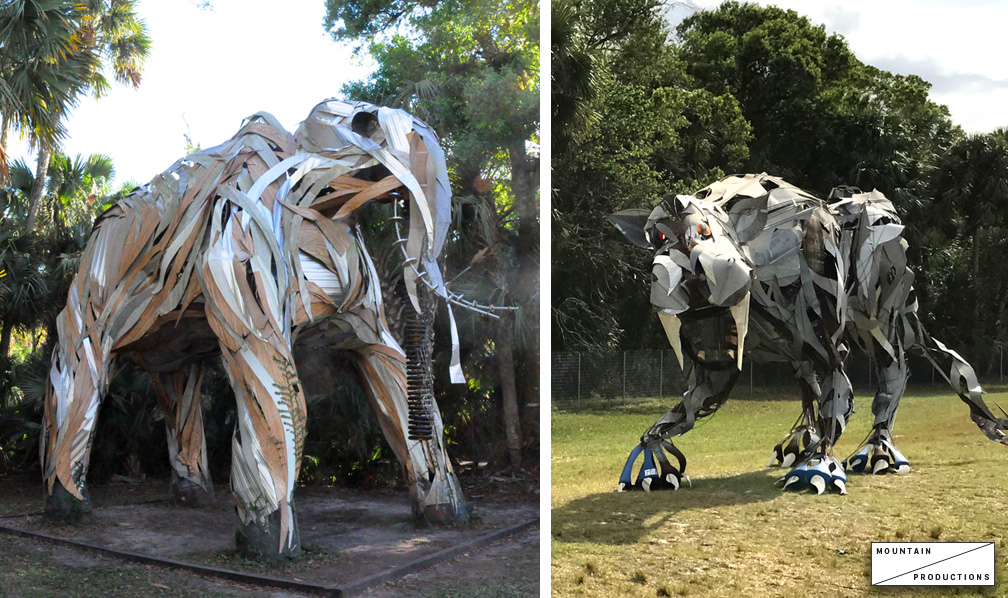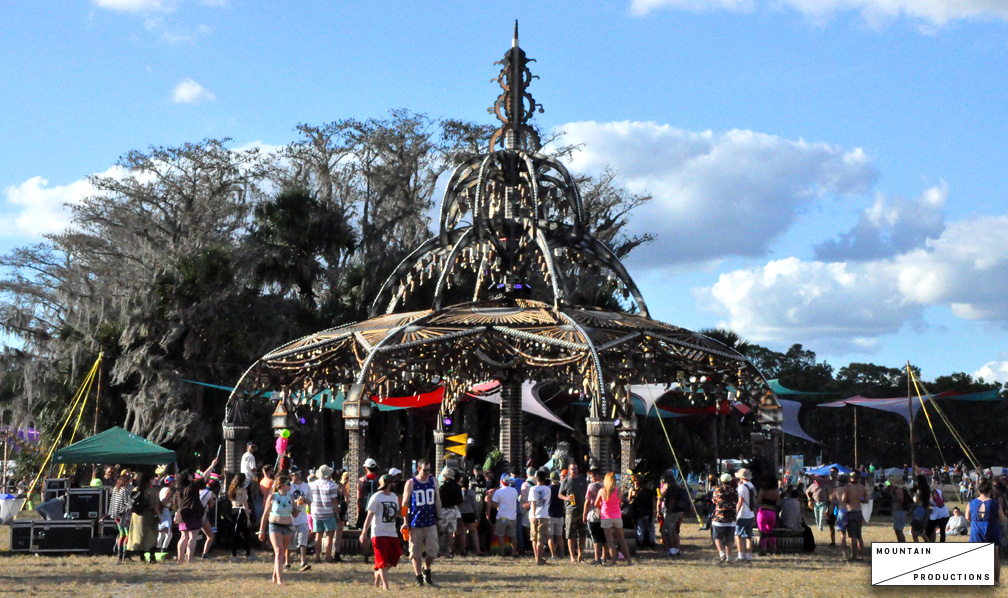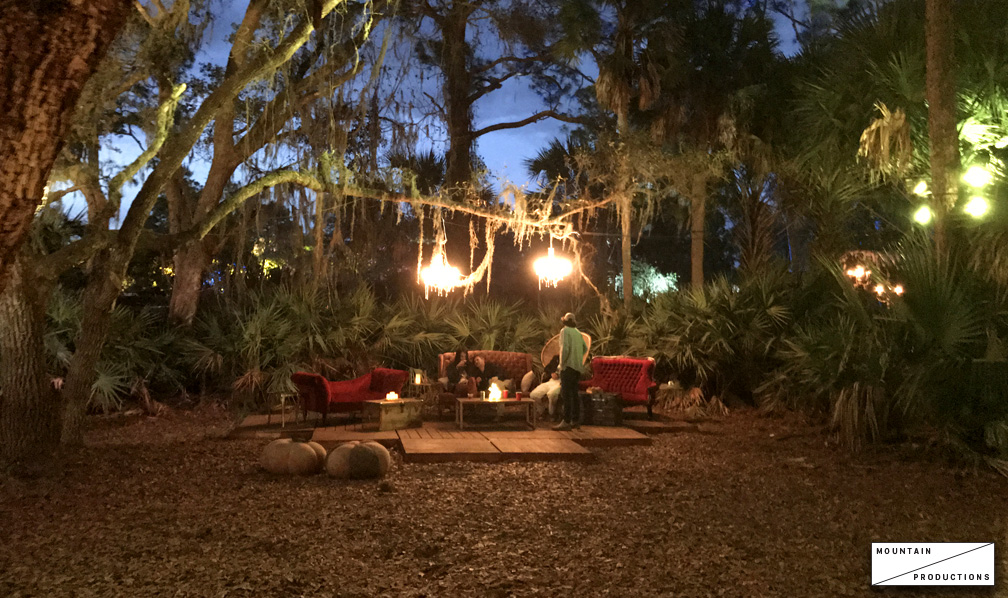 As diverse as the artist lineup was at Okeechobee, they all shared the ability to keep the energy alive and the crowd happy throughout each day and night of the festival. Artists performing at the 2017 festival included Kings of Leon, Usher & The Roots, Bassnectar, Sturgill Simpson, The Lumineers, Flume, Wiz Khalifa, Pretty Lights, Solange, Logic, Rae Sremmurd, Young The Giant, Porter Robinson (Live), Anderson .Paak & The Free Nationals and many more. Four days and five stages still didn't seem like enough for Okeechobee's fans that wanted the festival to keep on pumping.
The Mountain team supplied staging systems and structures for the Okeechobee Festival, including the main stage, a MTN Truss HD+ Stage System (BE Stage), the SL-320 mobile stage with a downstage Supermega Truss scenic grid (HERE Stage), a SAM-550 mobile stage with covered wings (NOW Stage), and SMT towers for audio and lighting support at the Jungle Stage. Additionally, our crew built several platforms and risers for the various workshop stages, ADA platforms, loading docks, FOH positions for each stage, MTN Truss HD Delay Towers, and other ancillary structures throughout the event grounds.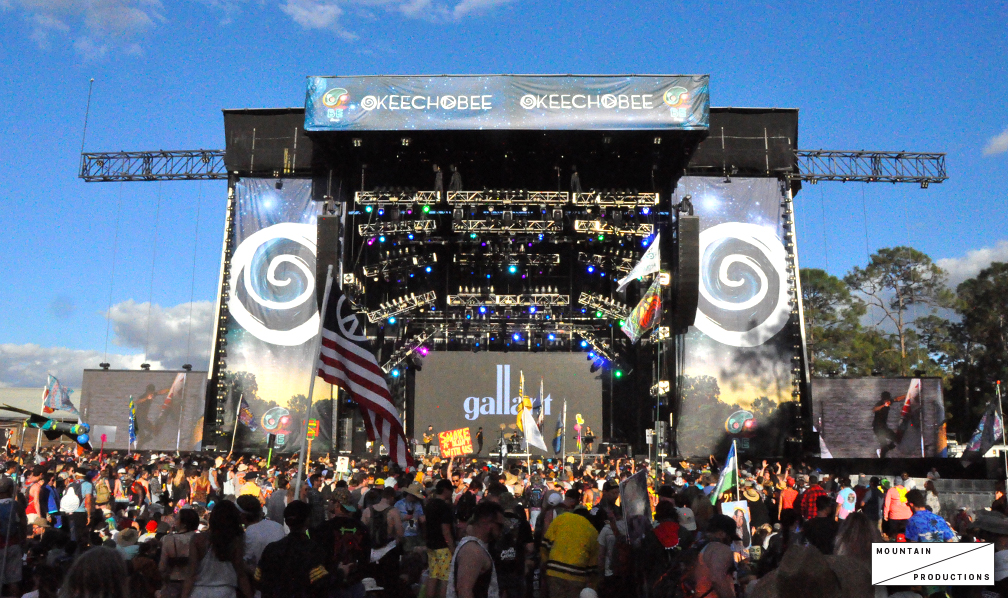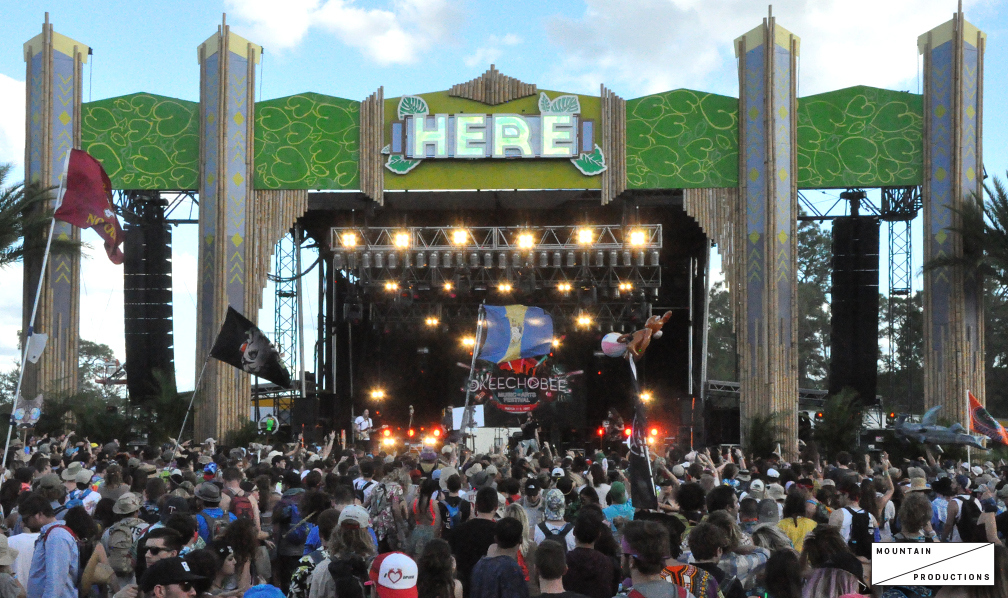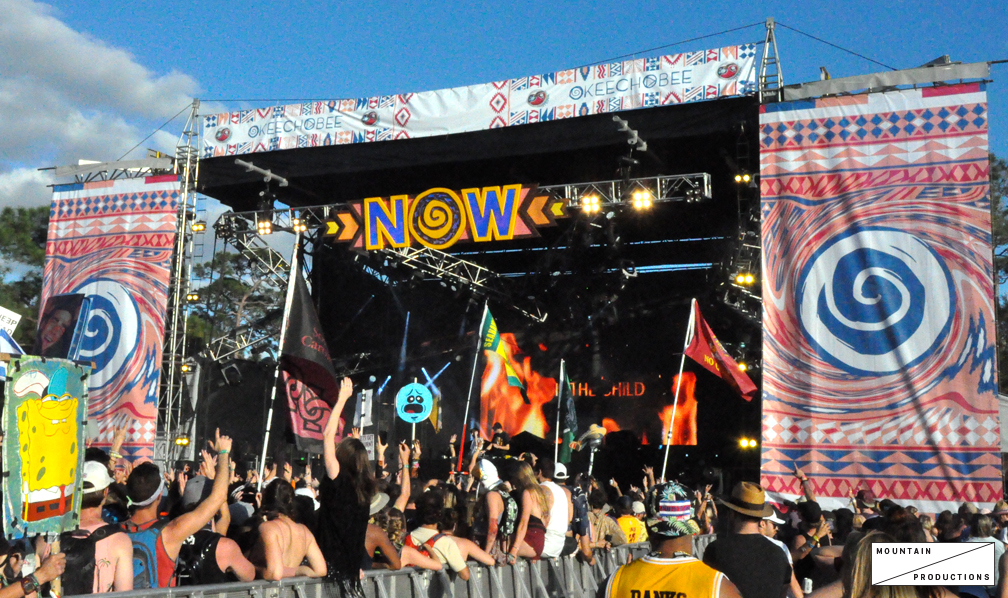 The Okeechobee Music & Arts Festival was completed by Mountain Productions' southeast expansion team and equipment. We've dedicated systems for exclusive use in the southeastern festival season to better serve our friends down south. Our team is readier than ever to provide the service and equipment needed for successful festivals and events of all sizes in Florida, Georgia, South Carolina, North Carolina, Tennessee, Missouri, and Louisiana. If you'd like more information on our southeastern staging expansion, send us a note here or give us a call at 570 826 5566.