As the holiday season approaches, we want to make getting the perfect gift easy and exciting. Whether you're buying for someone else or treating yourself, we hope that an extra 15% off of our already unbeatable prices helps you to get the gear you and your loved ones deserve!
If you're in the market for a new pair of gloves or want the best price on an industry-leading harness, you'll want to be sure to check out our full line of fall protection and safety gear being offered.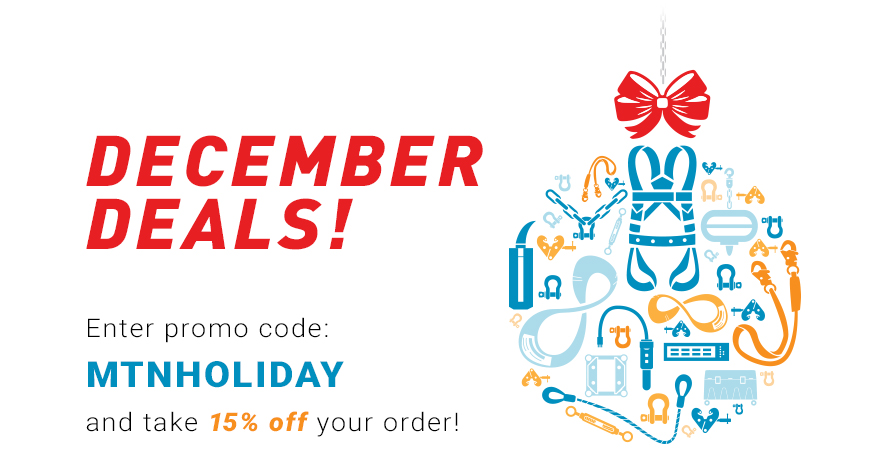 Whether KASK, Petzl or PMI is your brand of choice, Mountain Productions is excited to bring you the brands we trust at the prices you deserve. Our Mountain Productions Rigging Shop's Holiday Collection is your one-stop-shop for all things safety, comfort, and reliability.
If you're unsure of what to get the stagehand or rigger in your life, check out our Rigger's Buying Guide for some of our favorite ideas on the gifts that will make the holiday special. While these are five of our favorite ideas, dozens more can be found at ShopMTN.com, where our holiday collection is waiting for you.
Enter the promotion code MTNHOLIDAY at checkout for an extra 15% off!