Success in the event production industry often relies on teamwork, experience and the quality of your equipment. As we approach this holiday season and Mountain Productions' Holiday Blowout Sale, we've put together a list of some of the equipment that would keep us smiling well beyond the winter months.
1. Dirty Rigger Sub-Zero™ XC Cold Weather Gloves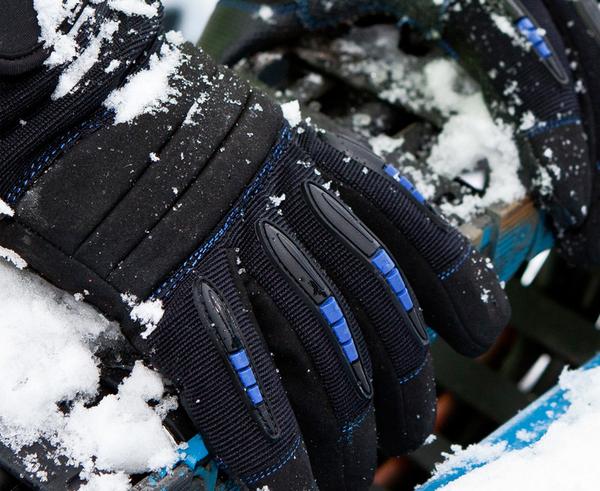 While any member of the Dirty Rigger family of gloves would make an excellent gift for the event production expert in your life, the Sub-Zero XC gloves are perfect for those fighting against the elements.
These cold-weather winter rigging gloves are breathable, waterproof and perfect for keeping out the elements while giving you the perfect range of motion and control. You can also shop at here.
2. Rigger's Multi-Tool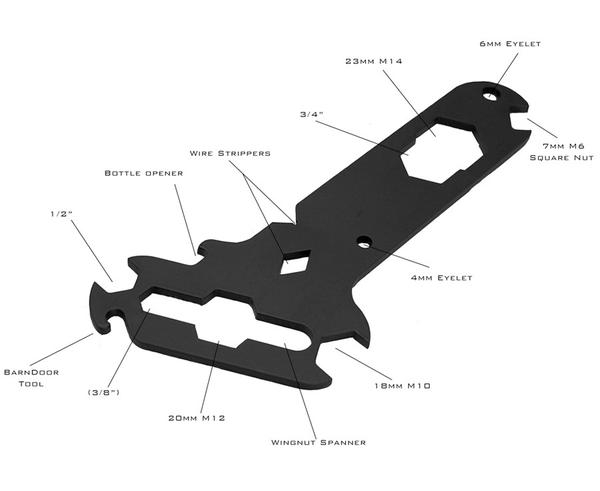 Fourteen separate tools come together to bring the rigger in your life a lightweight, versatile answer to all of their tasks on site. The Rigger's Multi-Tool is cut from 4mm hardened steel, making it one of the toughest multi-tools of its kind. A best-selling item, this one tool is sure to keep their tool belt light and their jobs done right. It's stocking stuffer-sized, but certainly big-box quality. It is also available at MTN SHOP EU.
3. Arborwear Tech Double Thick Hoodie
This men's work jacket featuring an oversized hood keeps you warm and comfortable when working outside thanks to the high-quality material and craftsmanship. The Arborwear hoodie is double-layered and made of 100% polyester that is much warmer than cotton in cold weather. Snap closures also keep your neck and chin warm. It features a Teflon™ fabric protector to repel water and oil-based liquids. If you need to be highly visible at work, the Hi-Viz options allow you to be seen and stay safe.
We stock 7 colours and 7 sizes at MTN SHOP – North America and Europe. Full-zip and pullover are available as well. You can't go wrong with our high quality workwear products.
3. KASK Super Plasma Helmet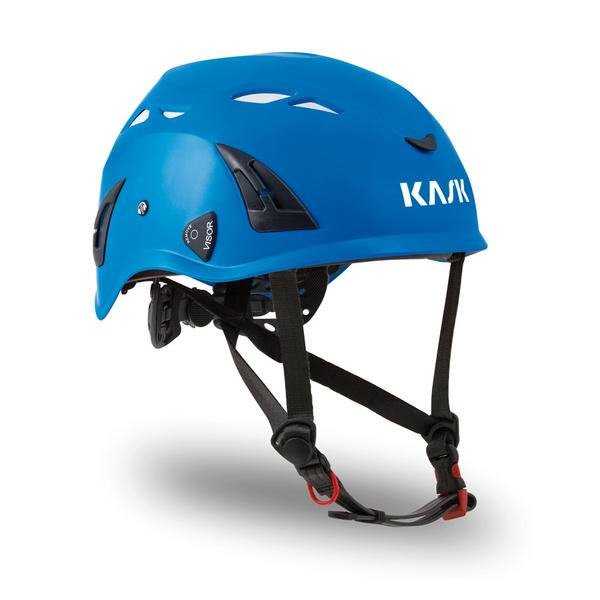 The KASK Super Plasma line of helmets [EU & US] will give your rigger the protection they need with the comfort they deserve. With protective features that meet several ANSI and CSA standards, the KASK Super Plasma Helmet also focuses highly on user comfort. It's consistently deemed the perfect helmet for the industry and it's at a price point that keeps safety affordable.
4. Exofit NEX Blackout Harness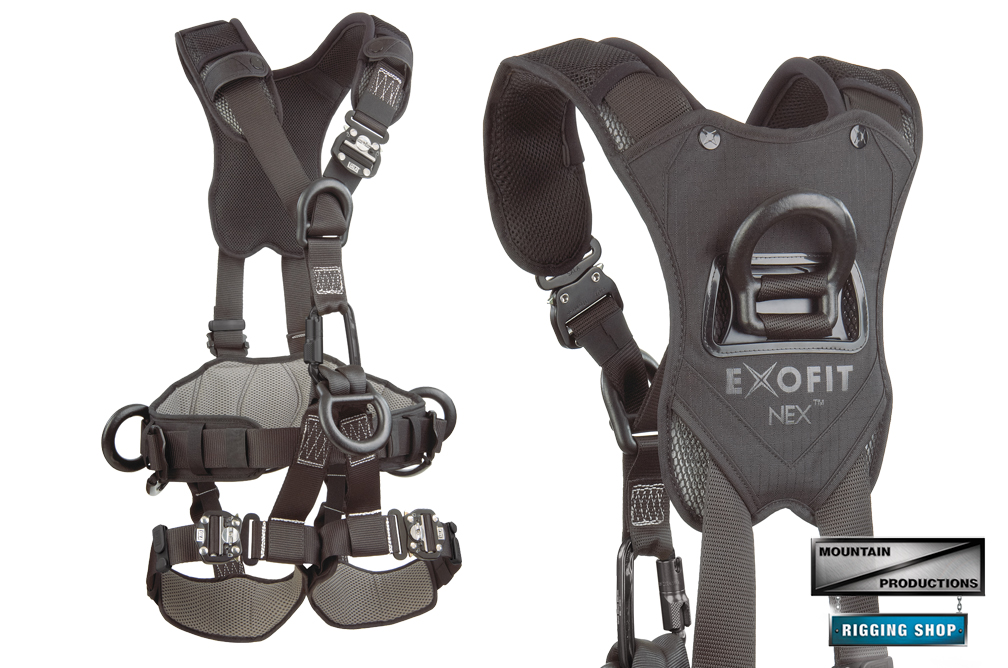 The Exofit NEX Harness is so comfortable that it becomes an extension of the rigger, providing added comfort without getting in the way. Its Duo-Lok quick connect technology makes the harness a breeze to put on without compromising the safety of your rigger. The Exofit NEX brand represents some of the highest quality harnesses available and is backed by ongoing research, premium materials and a laundry list of ergonomic features with the user in mind.
Save even more with the ultimate gift – our Premium Arena Rigger Package!
5. Estwing Latthammer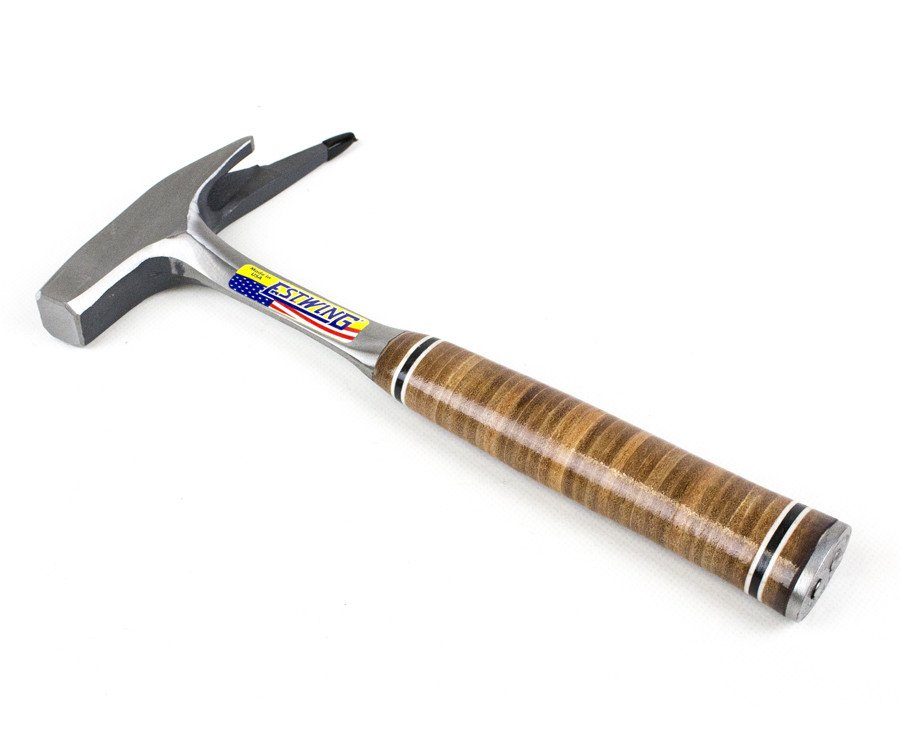 Estwing's Latthammer [EU & US] boasts exceptional strength, balance and durability, making it a sought-after hammer amongst outdoor production specialists. This hard-to-find tool is forged out of a single piece of steel, giving it unparalleled strength and durability. Its single-claw design and shock absorption handles add to the list of its benefits.  Get the rigger in your life the gift of comfort, style and strength and they'll certainly be appreciative!
This gift can be upgraded with a Latthammer package to keep the hammer accessible and safely secured at height.
---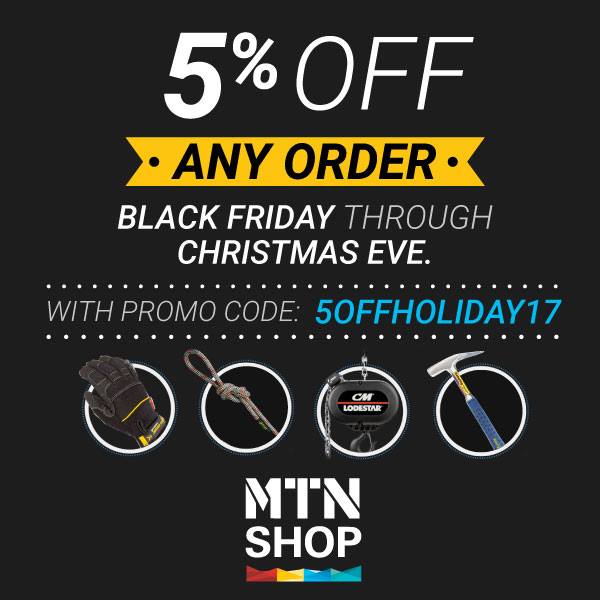 If you're struggling to find your loved one the perfect gift, steer clear of gift cards and candy. Get them something that shows how much you care. While these are six of our favorite ideas, dozens more can be found at ShopMTN(North America) and ShopMTN(Europe) where our holiday collection is waiting for you. Enter the promotion code 5OFFHOLIDAY17 at checkout for 5% off until Christmas!