Last week we announced the launch of a brand-new product line from Pigeon Mountain Industries (PMI) on Mountain Productions Rigging Shop (click to read article). We're just as excited to now offer Tourslider Chain Hoist Sliders! Mountain Productions is the exclusive dealer for the Tourslider Chain Hoist Slides, joining up with our friends in Sweden at Scan-Rig to sell their innovative chain slides to the US market.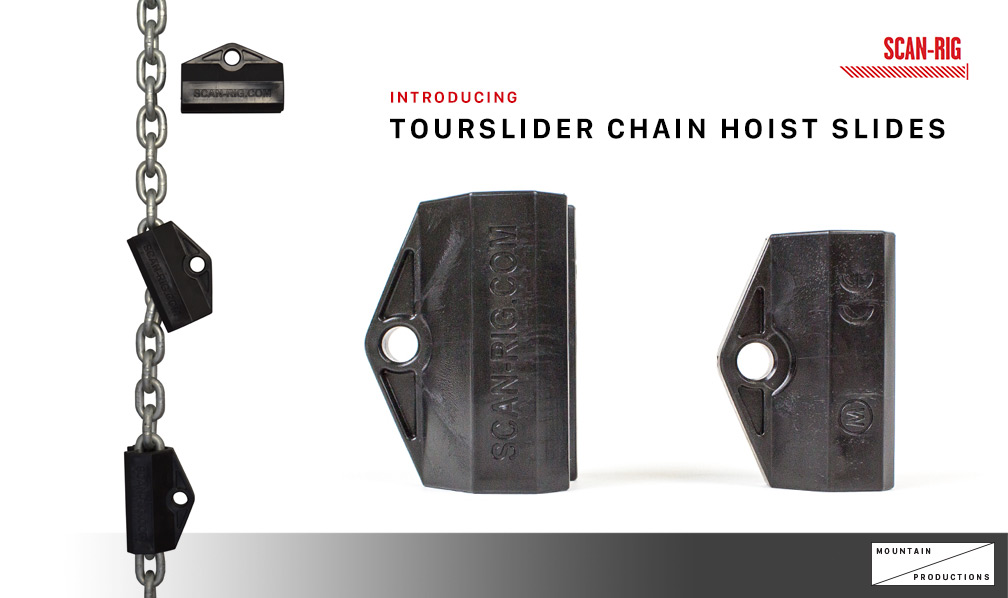 Chain hoist sliders are extremely popular in production, providing a simple way for cable management when operating electric chain hoists. The Tourslider is an excellent chain slide with an extremely simple installation.
Machined passageways in the chain hoist sliders perfectly accommodate hoist chain individually. Each slider literally slides onto the chain in seconds without the need for any tools beyond your hands.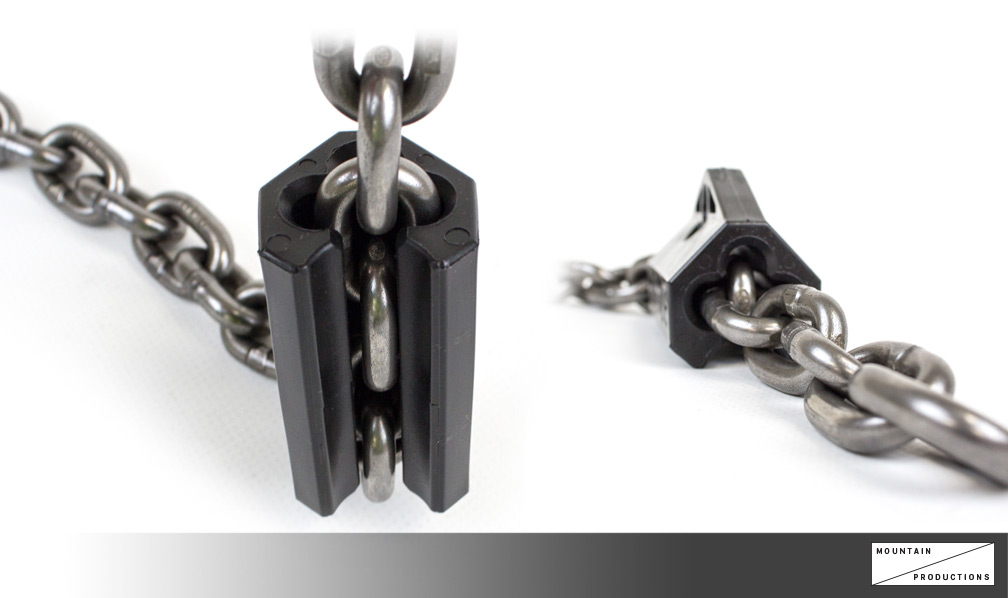 We're always searching for the best equipment and most capable gear to offer on our online shop, and the Tourslider Chain Hoist Sliders are sure to impress. They say that the best things in life are the simple ones—these innovative chain slides will be items that you'll pack for every show!
We offer two sizes online: Medium (for use with 1/4″ and 7mm chain) and Large (for use with 5/16″ and 9mm chain). Mountain Productions Rigging Shop is the exclusive place to find Tourslider Chain Hoist Slides in the US. Make your cable management issues disappear with these innovative production products!