We're excited to announce the addition of Pigeon Mountain Industries (PMI) rope access, fall protection, and safety products to our inventory!
You may have seen some new PMI products on our Rigging Shop over the holiday weekend, and now that the turkey has digested and Thanksgiving is behind us, we're ready to hop into the holiday gift season with full force!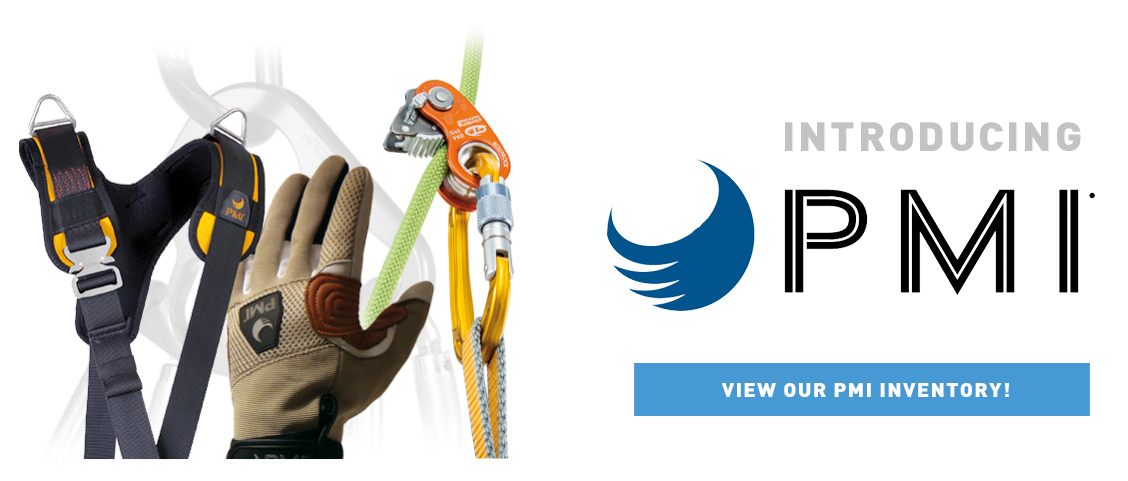 Full library of rope access products, cordage, fall protection, and safety gear
We've already launched our first offering of PMI gear, including rope access hardware (anchorage connectors, braking devices, carabiners, pulleys, and rope grabs/ascenders), harnesses, helmets, and lanyards.
In the coming days, we will be adding PMI's extensive rope inventory (dynamic, static, low-stretch, personal escape, terminations, rope care products), cordage, webbing, personal safety accessories, and much more. The addition of PMI products covers a wide range of climbing and rope access tasks that require special gear. With over 30 years' experience, PMI designs and manufactures only the highest quality, safest gear specially made for our unique professions (and hobbies!).
From cave exploration to multi-industry rope gear – PMI's history
PMI is named for the premier vertical caving area in the US: Pigeon Mountain in Northwest Georgia. Caving is what originally prompted founder Steve Hudson to build PMI, as Hudson was an avid caver from a young age. In the beginning, Hudson followed suit in his hobby and used the same equipment that everyone else was using—sailing rope, commodity rope, etc. until he decided to solve the problem of the lack of specific and safe gear for caving. Eventually, Hudson would expand his idea and capabilities into rope manufacturing. What resulted is what we know today as PMI—a committed provider of high quality rope products and safety gear for cavers, climbers, mountaineers, rescuers, rappellers, and military.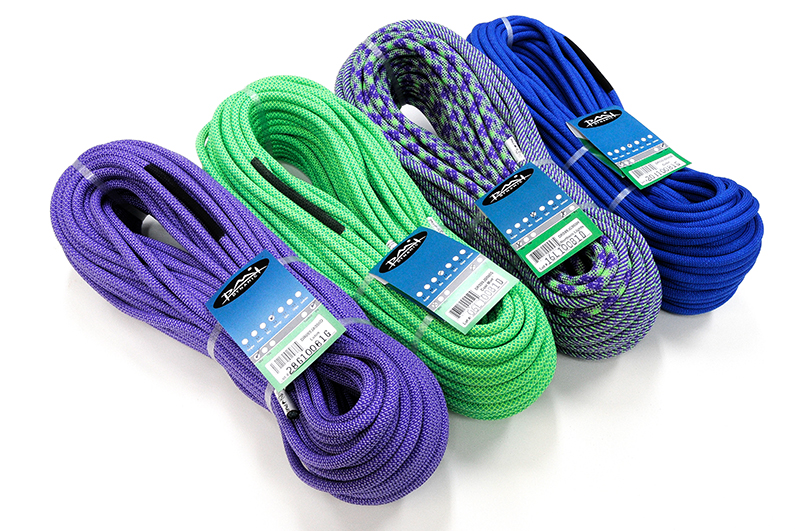 Compliance and meeting the highest standards for safety
Safety matters, and PMI not only designs their products to be strong, durable, comfortable, and efficient, but to comply with some of the strictest standards set by ANSI, ASTM, NFPA, and UIAA. Rope access is dangerous work and must be handled by professionals equipped with the proper training and equipment. Compliant gear means peace of mind and the ability to focus on what matters most – the task at hand.
---
Join our growing community at Mountain Productions Rigging Shop today to stay up to date with the latest product announcements and industry news. Our full PMI product inventory will be launched in the upcoming days!