For some of us, going to a conference, meeting, or any group session can be intimidating. Networking can be a chore and somehow always seems awkward at first.
What do I say? How do I react? When should I approach someone?
Although it may be against your normal instincts to throw yourself out there and meet as many people as possible, it is one of the best ways to get the most out of every group experience in your professional career.
Our CM Hoist School is rapidly approaching. This training seminar provides a lot of benefits, including high quality-training from industry-leading instructors and exclusive sessions with representatives from the brands of gear we use every day in the field.
One of the most valuable incentives of this training, however, is the gathering of like-minded professionals from all over the country (and sometimes international!) and the ability to build relationships with these colleagues.
Sure, you can complete the training without really engaging with your peers but, to make the most out of your time at Mountain Productions during our CM Hoist School, it is important to break out of your comfort zone and network with as many students and instructors as possible.
Here are just three of countless reasons why you should say "Hello!" at your next event.
An Abundance of Advice
The entertainment production community is a niche industry with folks from all over the world. One of the biggest advantages of this community stems from talking with your colleagues about their recent jobs, industry news, safety standards and workflow. Starting this conversation can reveal things that you can learn from and ways to improve your own skills. You also have the opportunity to teach others what you know. This circle of communication ultimately strengthens our entire industry and helps us stay connected and on the same page.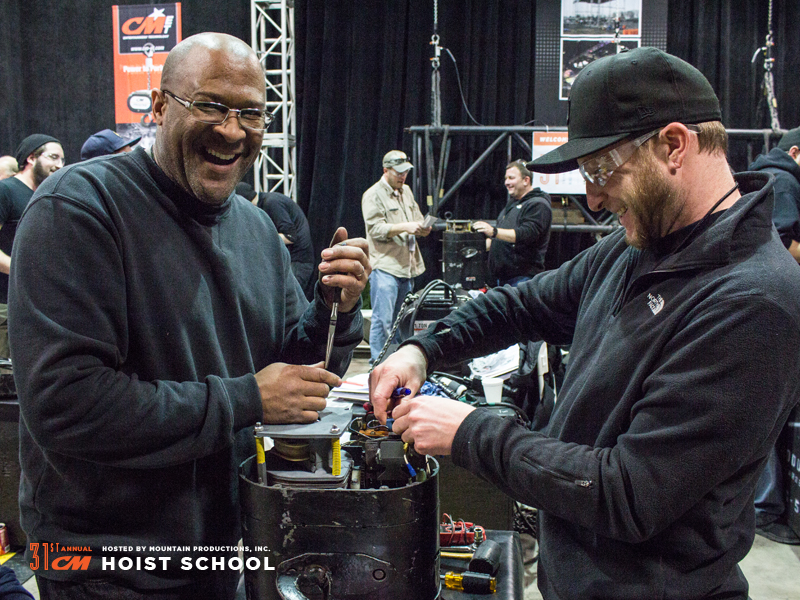 Collaboration and Growth
Production companies and professionals who have worked on all types of events from the highest-profile to local festivals gather at Mountain Productions for CM Hoist School. The companies represented show a diverse range of capabilities, skills, and services. You have the power to cultivate that next project by starting a conversation with your fellow classmates. Maybe you're looking for a reliable front-of-house engineer for your next gig or a seasoned motor tech shop for your chain hoist servicing. You never know what opportunities await you until you start the conversation.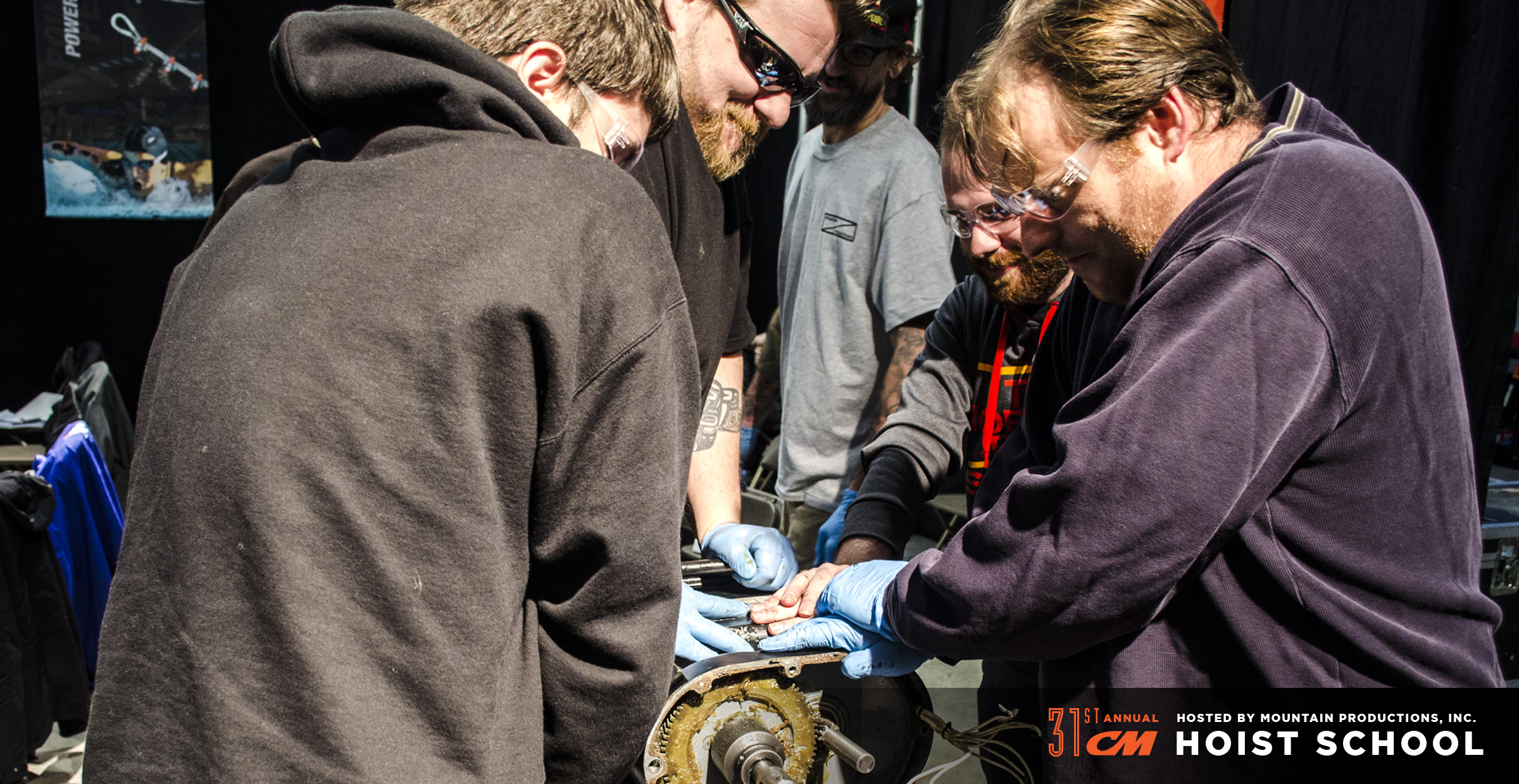 Discovery
The diversity of our students and their skillsets can open your eyes to an entirely new train of thought or span of ideas. A group of similarly passionate individuals, with different approaches and experiences, may lead to the groupthink that generates our industry's next big advancement or alleviates a problem of any size. Learn about your colleagues and find out what they're passionate about, both in their career and their hobbies—you might just discover that you're more alike than you think!
---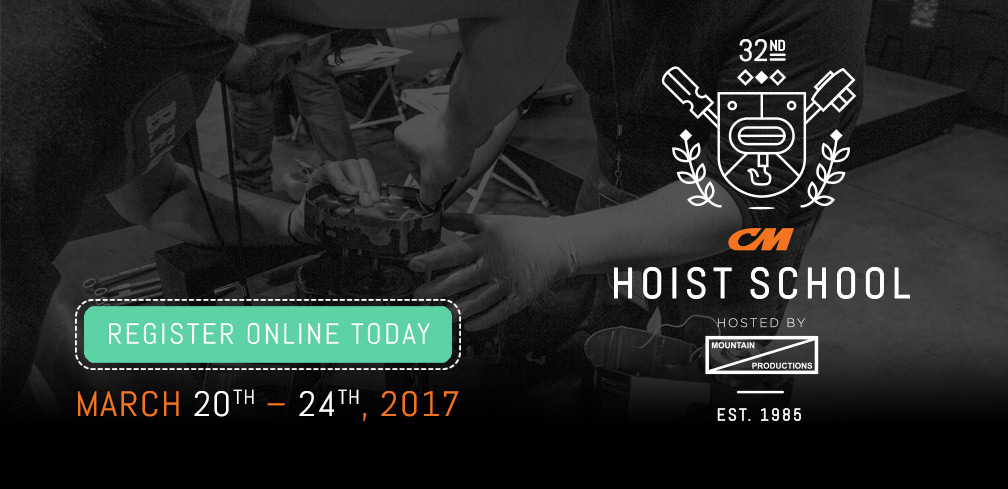 The 32nd Annual CM Hoist School registration is open now and can easily be completed online at Mountain Productions Rigging Shop (click here). If you'd like more information, visit us at www.hoistschool.com. We have a handful of added promotional benefits for registering that you won't want to miss. And once you're here in March, do yourself a favor and say "hello" to your classmates—you have nothing to lose and everything to gain!