One of our favorite things about CM Hoist School is getting to meet the diverse group of students we receive each year. Over the years, we've worked hard to make sure that the CM Hoist School is an enjoyable and informative experience in every way, and we have been grateful to welcome students from all over the globe as the school's popularity grew.
We love to hear back from our graduates, and how our training has helped them to succeed with their individual endeavors. Recently, we were contacted by one of our past attendees, whose story is too good not to share…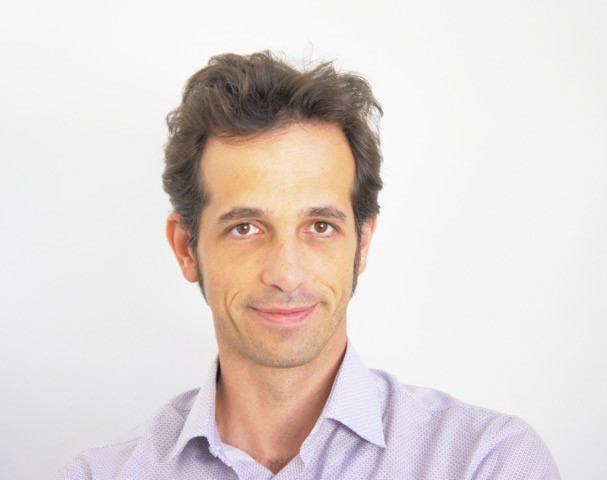 Cédric Dumas was a student at our 2001 CM Hoist School, and our first European student in the event's history.
"I found the Hoist School on the internet in 1999/2000 when I was a young scaffolder working freelance. I mostly worked for STAGECO France and was looking to see (and learn) new skills in rigging. Your seminar offered a training with CM motors, which I used to see in the French event industry."
Cédric knew that this challenge would ultimately help him improve his skills, and move up the ranks in the production world.
"The CM motor seminar, rigging principles session, and highlight of Motion Laboratories' motion control systems were amazing for me. I'm happy to have completed the CM Hoist School for two reasons. First, the opportunity to meet American people and colleagues doing the same job as I was invaluable. Networking with the Mountain crew allowed me to stay in touch with professionals in a time when social media networks didn't exist. The second reason is that I felt that I hadn't progressed in my rigging knowledge or motor maintenance skills before the CM Hoist School. Completing the Hoist School seminars and receiving the certification gave me an important credibility (I was only 21 years old at the time), and was my first step toward gaining more responsibility as a supervisor and eventually crew chief for STAGECO."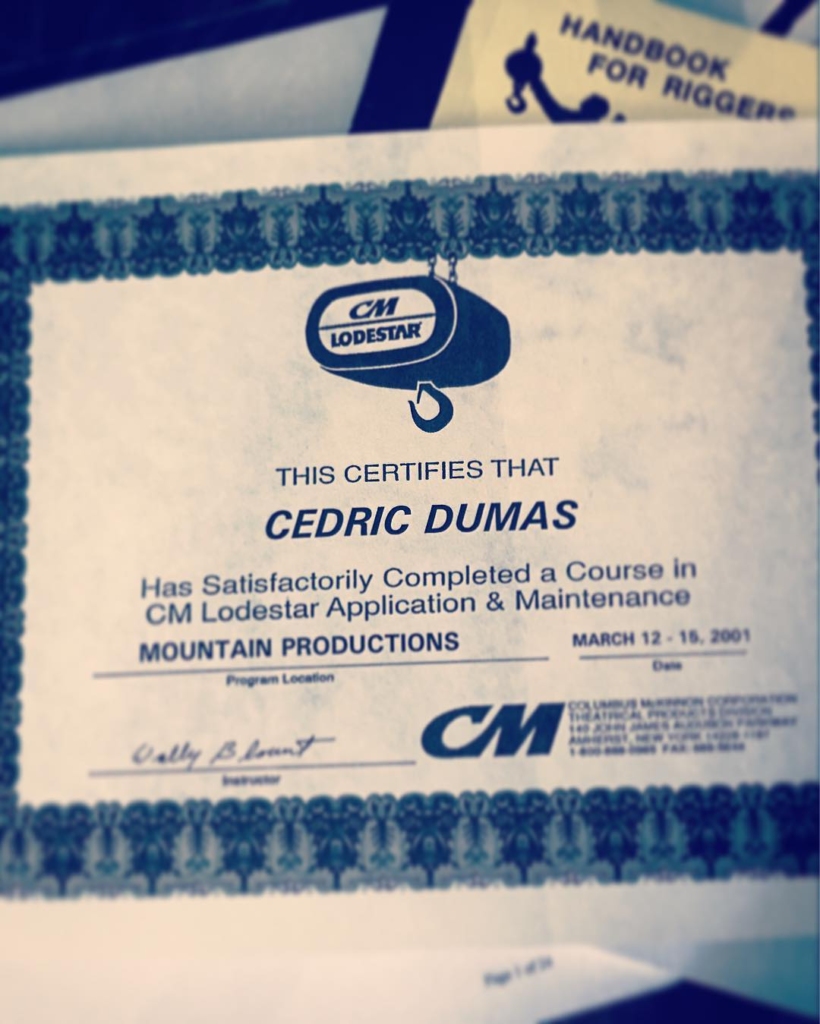 Since Cédric's days leading crews for STAGECO, he has founded his own company, Le Labo événements, based in France.
"I founded my company "Le Labo événements" a few years ago to provide services in steel and aluminum structures, set design, and event management in Europe. I'm constantly working towards developing and increasing my company's activity for the upcoming years."
As we ended our conversation with Cédric, he had one final thing to say.
"One day, I hope to be able to visit Mountain Productions' office again (with the gold Layher handrail on the stairs!) 
We hope to see Cédric again at our American office someday! Like Cédric, Mountain Productions also has ties internationally, and has an office based in Dublin, Ireland. This base was established to create an easier distribution process for our friends in the international rigging market. Our proprietary MTN BOX® road cases are also sold internationally through Lejan, our Netherland's MTN BOX dealer representative.
---
Join Cédric among the ranks of Hoist School graduates and save your seat today to the 2017 CM Hoist School. Visit www.hoistschool.com for more information on the event, and easily register online at Mountain Productions Rigging Shop.