We're proud to announce the MTN BOX®: Spektrum Series Road Cases have been nominated for the prestigious 2016 Parnelli Award in Indispensable Staging Technology.
Our team has worked hard to perfect the MTN BOX design over the years through our in-house engineering department, and our Spektrum Series Road Cases have taken the industry by storm. Instead of treating the MTN BOX as just another road case, we knew the potential benefits and long-term positive changes this product could offer to the entertainment, industrial, and construction industries as well as other markets outside of production.
The international market has taken notice of the MTN BOX as well, and the brand has established international distributors including Lejan, our dealer representative in Netherlands, and Algorithm based in Ireland. This global expansion through our new EU office in Dublin, Ireland is an exciting opportunity for the MTN BOX and makes international ordering more efficient.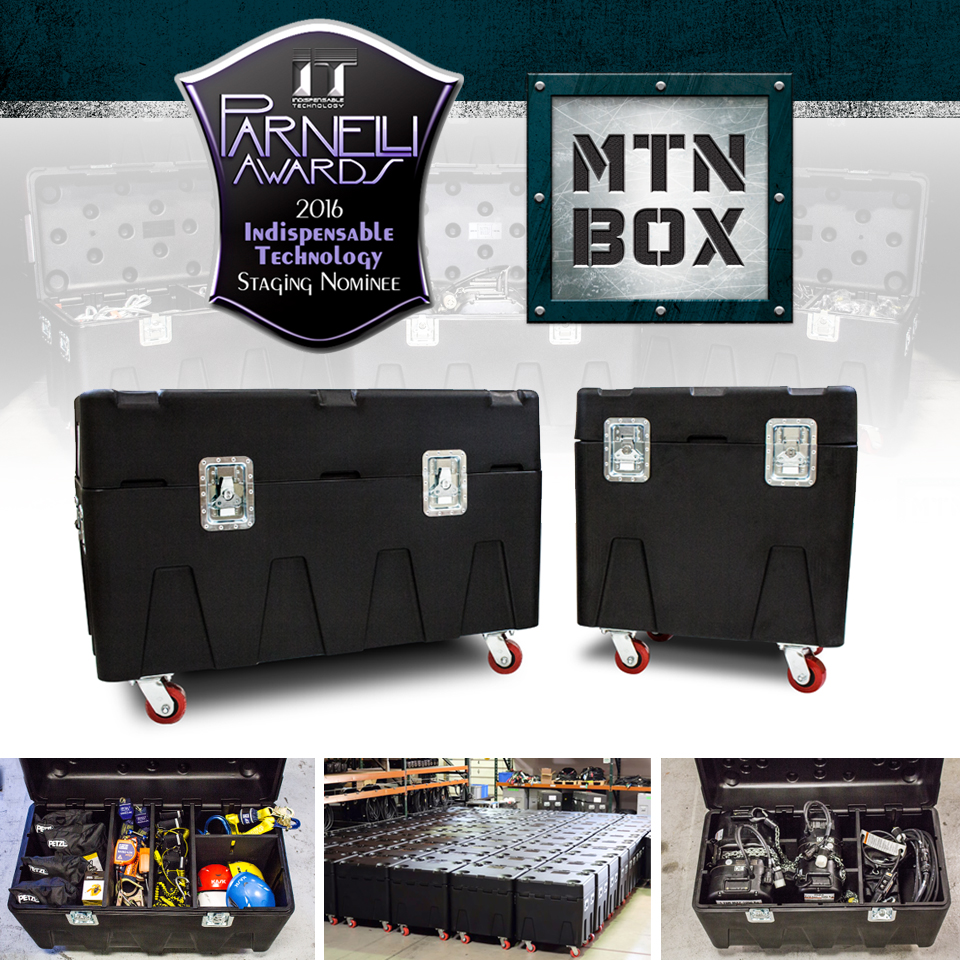 From its unmatched versatility to adapt to whatever you want to protect and transport, to its sustainability as a recyclable product and domestic manufacturing, the MTN BOX is the reinvention of the road case.
Attending PLASA 2016 in London?
Visit the MTN BOX® at the PLASA 2016 conference at Stand U1! Don't miss your opportunity to check out the versatility and durability of the MTN BOX firsthand at PLASA 2016.
---
Learn more about the MTN BOX: Spektrum Series Road Cases at www.mtnbox.com and the links below, where we explore various aspects of our product and offer detailed looks into what makes the MTN BOX unlike any other road case in the industry.
Related Articles
A Pledge of Excellence: The Value of Environmentally, Domestic Production
Lejan Announced as MTN BOX® Dealer Representative in Netherlands