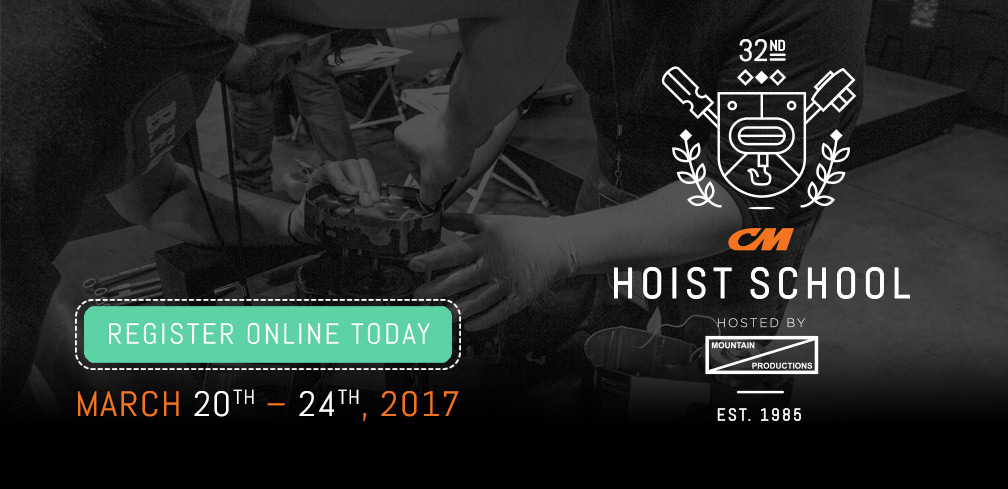 Get Inspired, Get Trained, Get to Work
Are you ready to get your hands dirty? Join us on March 20th for five days of professional hoist maintenance and rigging training at our 32nd Annual CM Hoist School! We're excited to announce that registration is now open for the 2017 event, and we'd like to invite you to hit the books, learn from the best, and receive your Road Technician Certification at the CM Hoist School. We all know the value of proper training and education—the time is now to improve your skill and learn the safest, most efficient ways to advance your career.
This year we're excited to host brand new vendor sessions and a new Rigging seminar leader, Ed Leahy from The Chicago Flyhouse. (Click here to read our Q+A blog with Ed Leahy)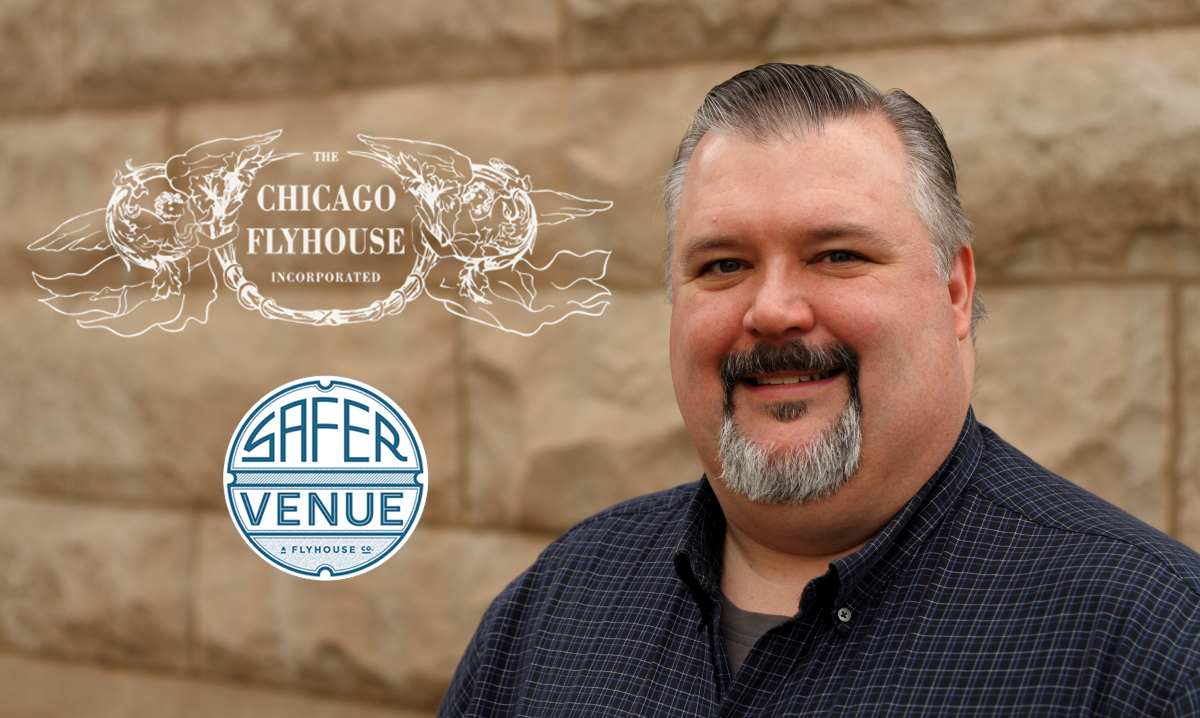 We also have great promo deals that accompany our CM Hoist School registration including:
FREE 10% Discount Coupon to Mountain Productions Rigging Shop*
FREE License Key to CM's Online Lodestar Maintenance Training ($95.00 value!)
USITT & IATSE Member Discounts*
This is the first year we've ever offered this many bonus promotions, and we're excited to extend these offers to you! We value education, and want to give our students every opportunity and tool available to succeed.
Visit www.hoistschool.com for more information on the CM Hoist School, and if you're ready to reserve your spot, click here to easily register online. We will be updating the CM Hoist School website with more vendor session information and resources to get you ready for training—check back often to get the most updated news!
*Must provide verification of membership to be eligible for discounted rates. Call 570 826 5566 today to receive your discounted registration code