Arenas, stadiums and theaters bring in some of the world's best talent and performers, but there's more to it than just booking the Billboard Top 100 artists. Venue managers must be able to stay up-to-date with the industry best practices and technology, and their valuable event space must be able to accommodate performers' needs while staying on budget and bringing in profit. There are a variety of venue installation services that can revamp, update, and expand your venue capabilities. Here are 5 benefits of venue installation systems and how they can re-invent your workflow and production.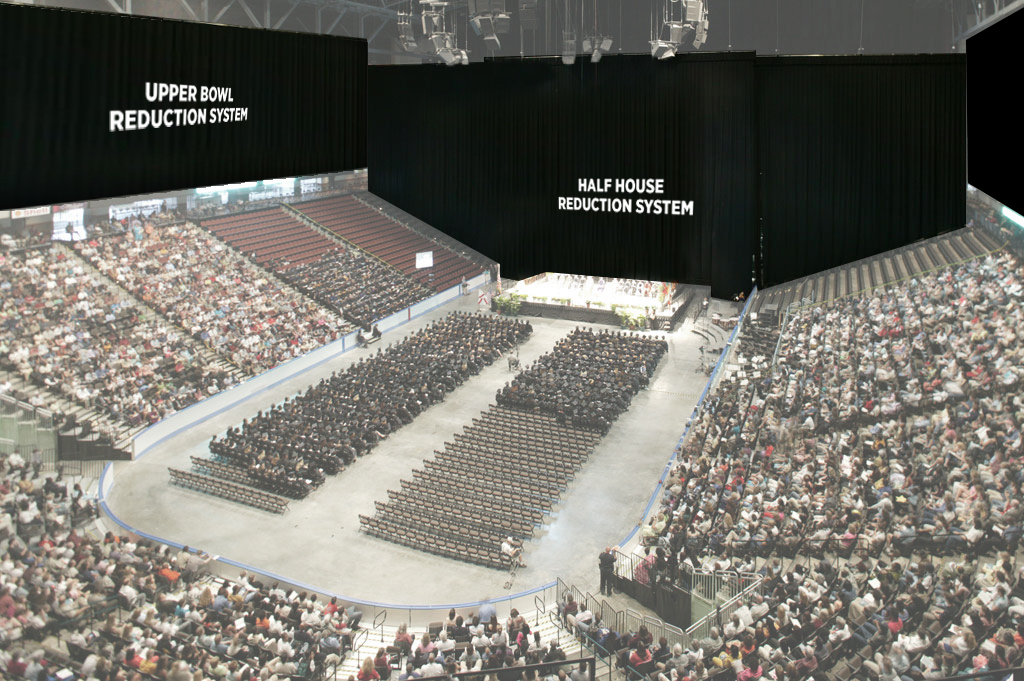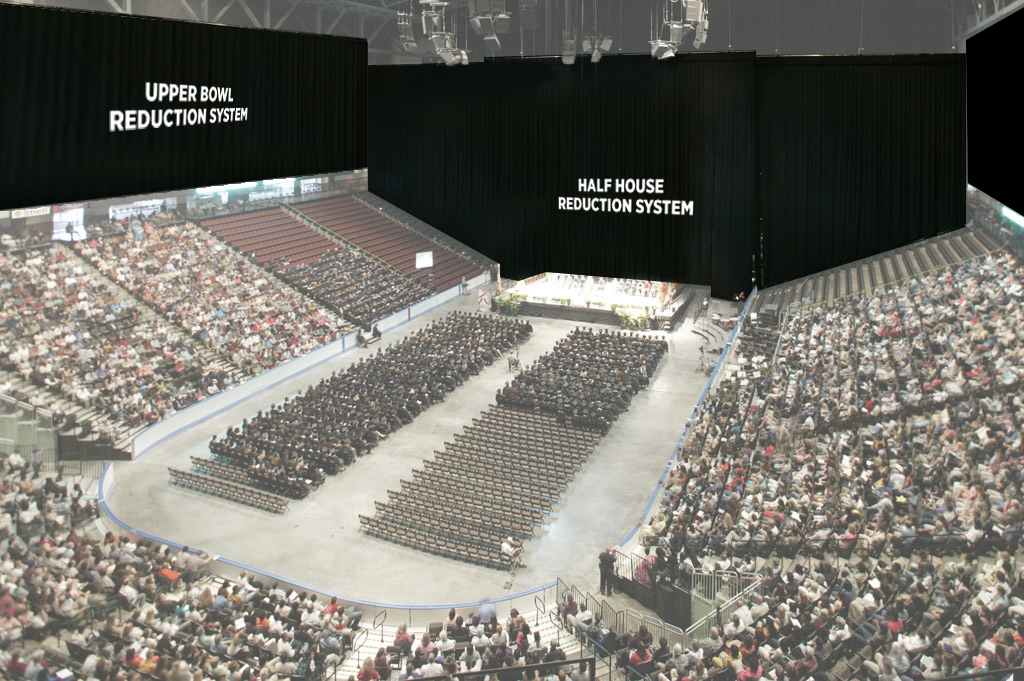 1. Accommodate a larger variety of audience sizes
With the addition of an arena reduction system, your venue can appeal to a wider variety of shows, including those that may be turned off by the massive seating capacity of your space. Large venues provide many features beyond those of intimate, smaller venues, but certain shows avoid these size arenas because their target crowd is much smaller than what can fill the venue. Arena reduction systems help control the seating capacity with truss and drape systems, and effectively mask areas of your venue to give it the appearance of a smaller venue. [Read our article about arena reduction systems here]
2. Improve safety and reduce accidents
This one's a no brainer. It's surprising that many of today's arenas aren't equipped with a solid fall protection system. By integrating lifelines and fall protection systems at height, workers will be much more comfortable and productive when working in the high steel. The added benefit of a fully engineered and compressive fall protection system is that a more productive rigging team translates to reduced labor costs. Safety is the number one priority at any event, and it's critical to equip your crew with the tools necessary to stay safe on the job.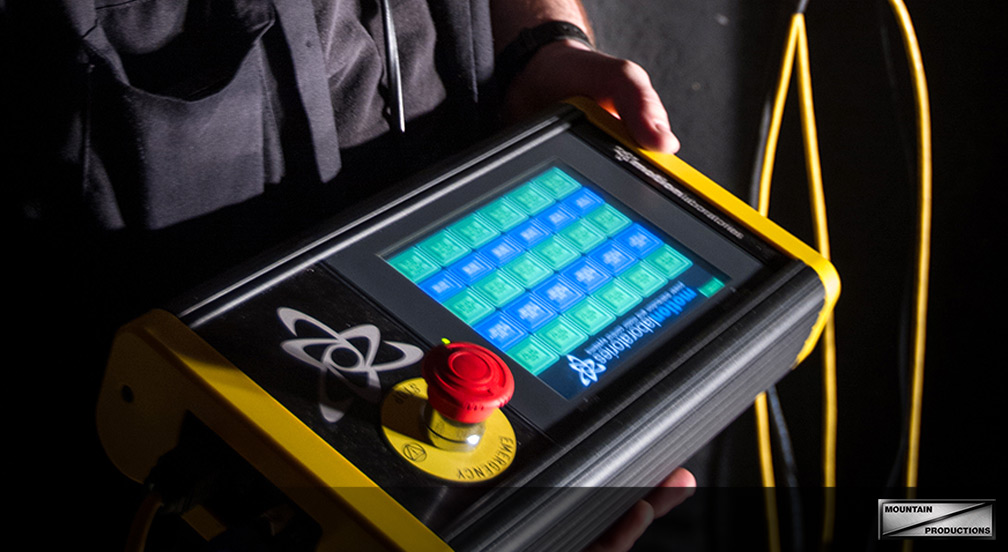 3. Easily adapt to production requirements
Replacing currently "dead hung" or "dumb rigging" with a modular, "smart" hoisting system using intelligent chain hoist control and chain hoists that meets or exceeds World Standards and the German Code of Practice VPLT SR2.0 presents huge benefits. With this system, the arena managers would be able to move any rigged element above the arena floor with a push of a button. The system would allow for the user to program defined "soft limits" that the control system would manage with an extremely reduced labor burden. And this control system, coupled with CM Lodestar D8+ hoists that allow for the motors to be suspended over an audience's heads without the need for safeties, would also reduce the labor burden by eliminating the need for a rig call to remove the safeties each time the element was required to move. Save time and money by investing in a long term solution to the short term issues that come with each new show.
4. Reduce labor costs
Entertainment is a fast-paced industry (an obvious statement for anyone who worked any job in entertainment production), and workers are often required to rig fast and build within tight timelines, all while making sure to uphold safety requirements. This could result in a hefty labor bill. With the help of a new sub grid and/or intelligent hoist control, new productions will require less labor, and can greatly reduce the setup time from show to show. This results in decreased labor costs and more money to spend on practical renovations that you may have been putting off.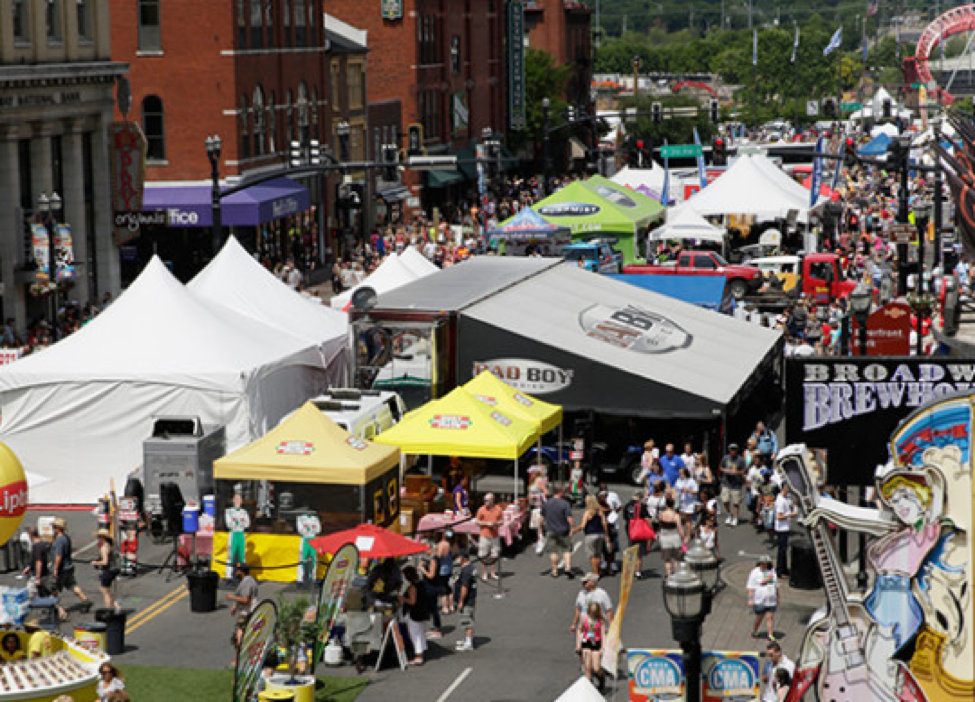 5. Economic community growth
Crowds of people flock to arenas, stadiums, concert venues, and theaters every night to enjoy a show, which means that the surrounding businesses flourish with these audiences. Restaurants, airports, hotels, malls, and many more industries all benefit from the addition of a popular entertainment venue in their geographic proximity. By maintaining your venue and making sure it provides the best experience for your audience, you're ensuring that your crowd stands the test of time. If you build it, they will come. If you maintain and work to improve it, they will keep coming back.
---
Mountain Productions provides a variety of venue installation services, including arena reduction systems, fall protection systems, sub-grids, intelligent hoist control, and more. If you'd like more information, or are ready to make the next step toward a venue upgrade, send us a note or give us a call.