Mountain Productions is proud to have provided the main stage, SAM-555 side stage, and additional structures for the 2016 Governors Ball festival. Originally launched in 2011, Governors Ball has grown to become one of the premiere music festivals in NYC. Gov. Ball takes place on Randall's Island Park and is not only a music festival, but also features some of NYC's best food trucks and hosts a variety of activities and games. This year's festival lineup includes Kanye West, The Strokes, Beck, The Killers and more.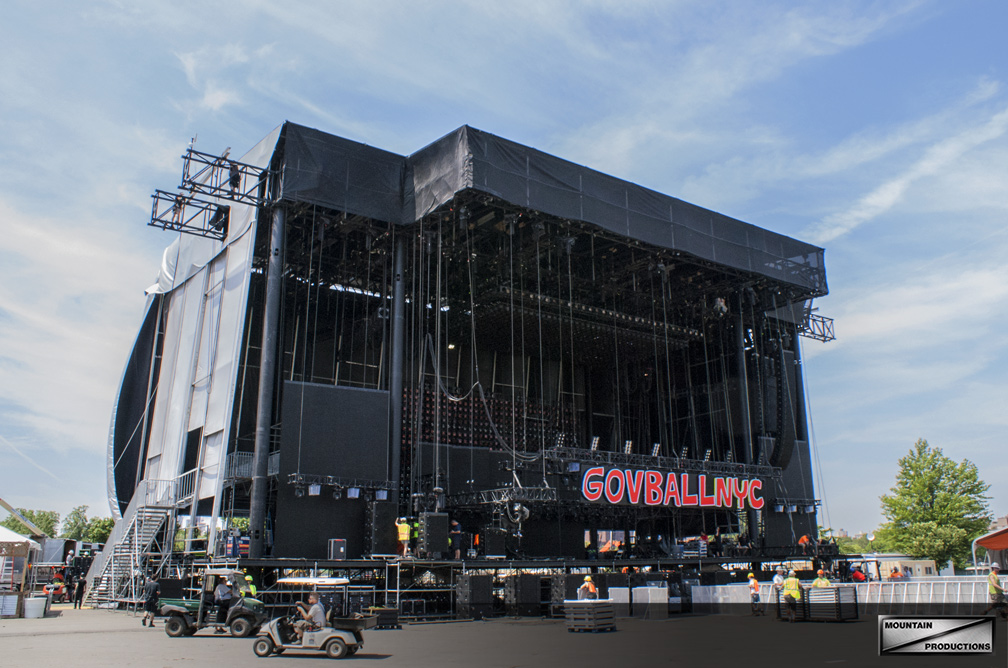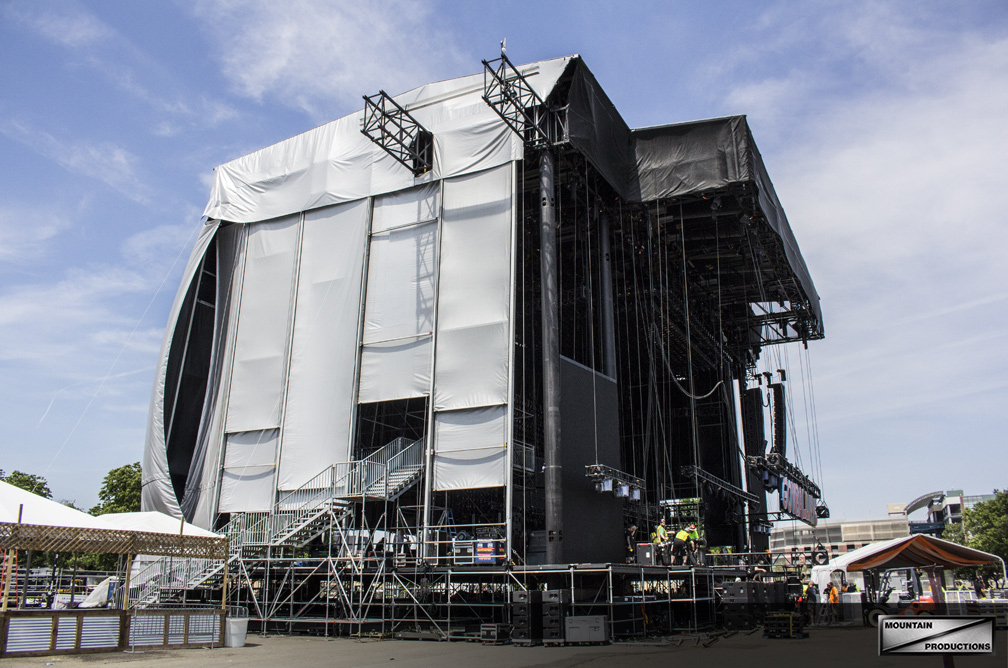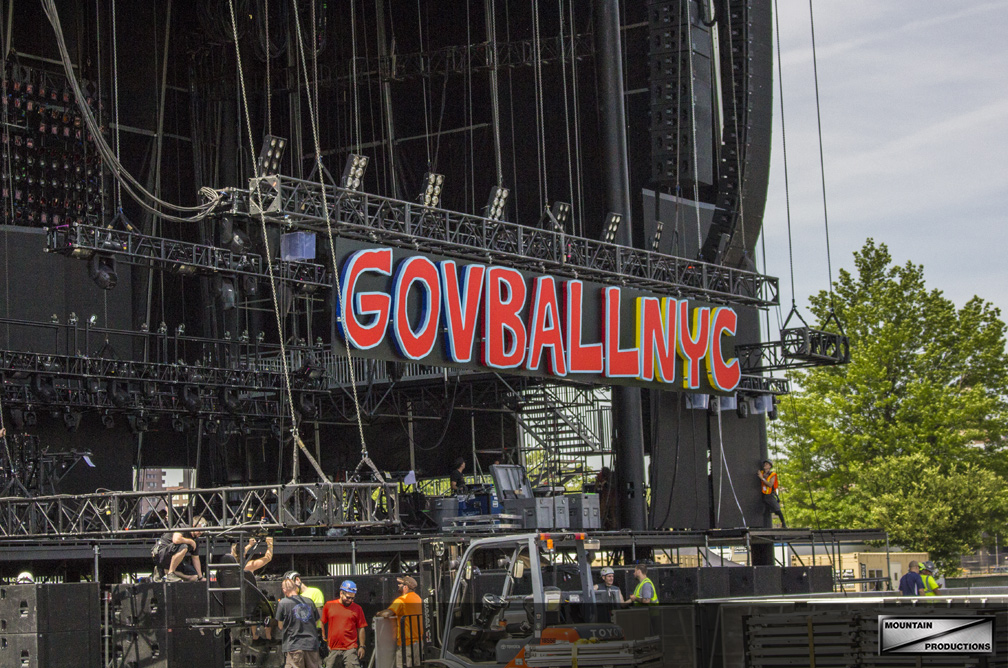 The MTN Truss HD+ System stood as the main stage at Governors Ball, and was built with an 80' wide performance opening, 20' wings, and 50' trim. The roof cantilever extended 20' 5" for stage coverage, and was branded with Governor's Ball iconic scenic titling. For VIP guests, two "floating" onstage platforms were built in each of the main stage wings. Mountain Productions also built the SAM-555 mobile stage on the other end of the festival grounds for the side stage, complete with FOH, camera platforms, video towers and ramps.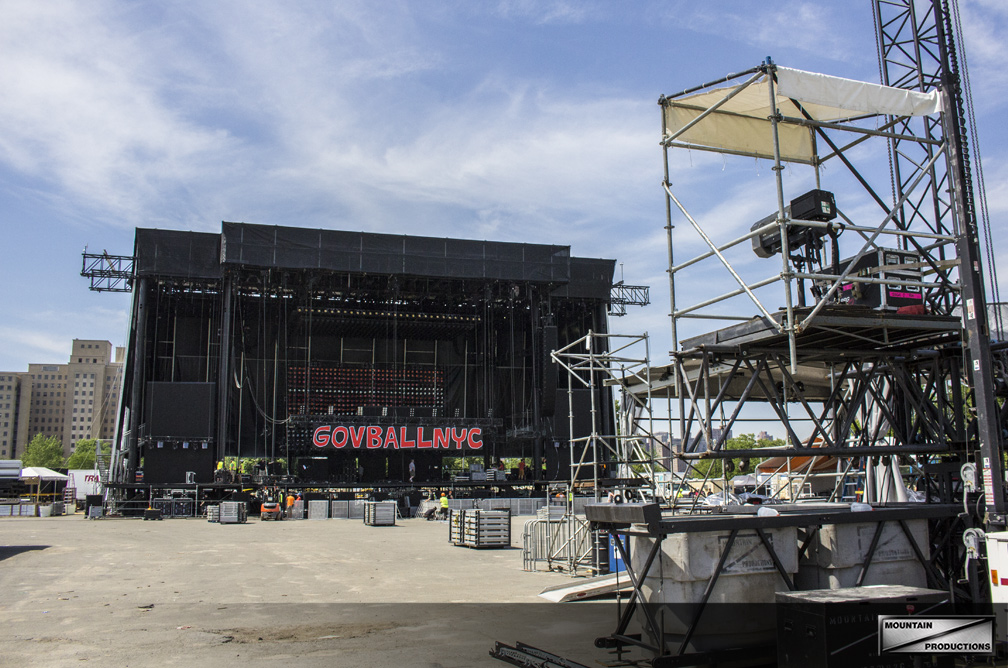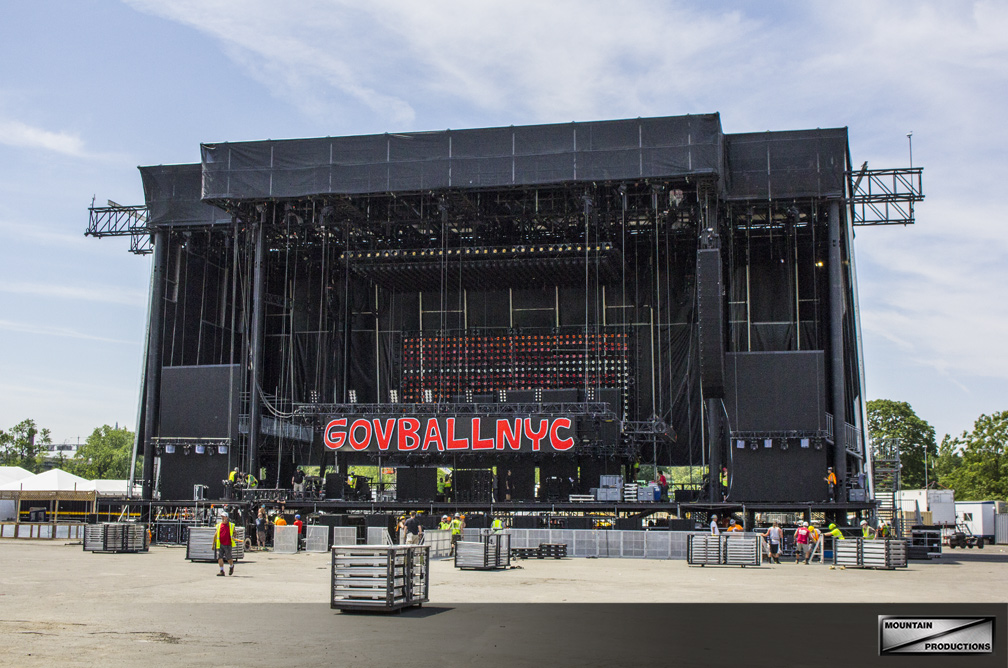 The main stage Rolling Roof mix position was supported by a 44' tall video goalpost structure behind it. The video support also provided two spot baskets at the top truss. Mountain built the Stage 2 delays with our SMT towers which stood 41' tall. Additional camera platforms, ramps, docks, and video towers were built throughout the festival grounds. A fourth stage was setup underneath the Governors Ball tent with decking and stairs. The tent stage was 52' deep by 90' wide.