VIP platforms are great additions to any event or festival and creates special sightlines and exclusive benefits for VIP guests. We specialize in a variety of types of VIP platforms and risers, and this week's Staging Spotlight focuses on our onstage and "floating" VIP platforms.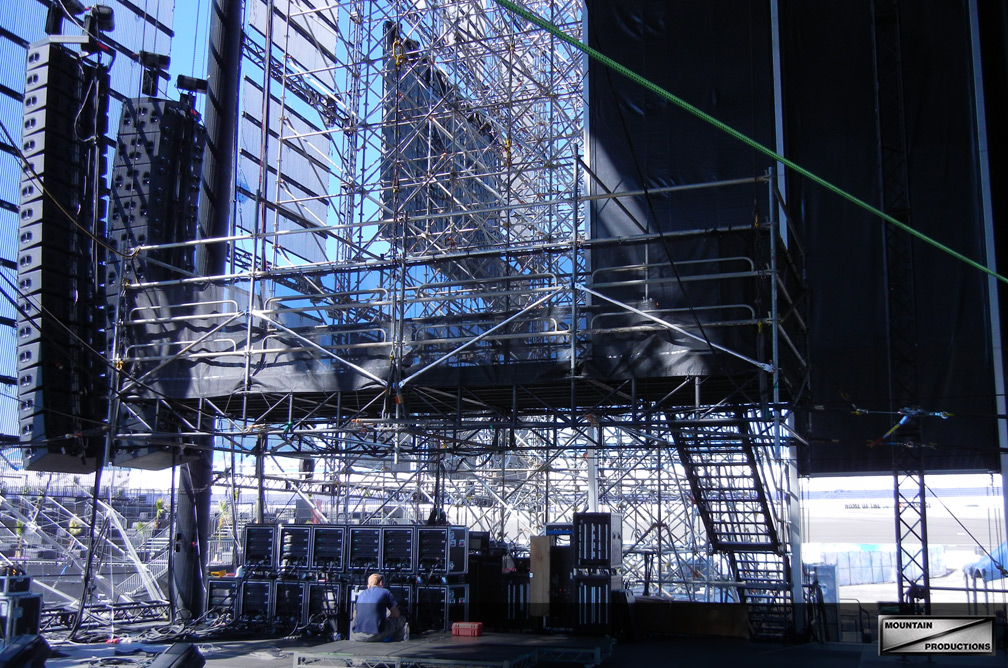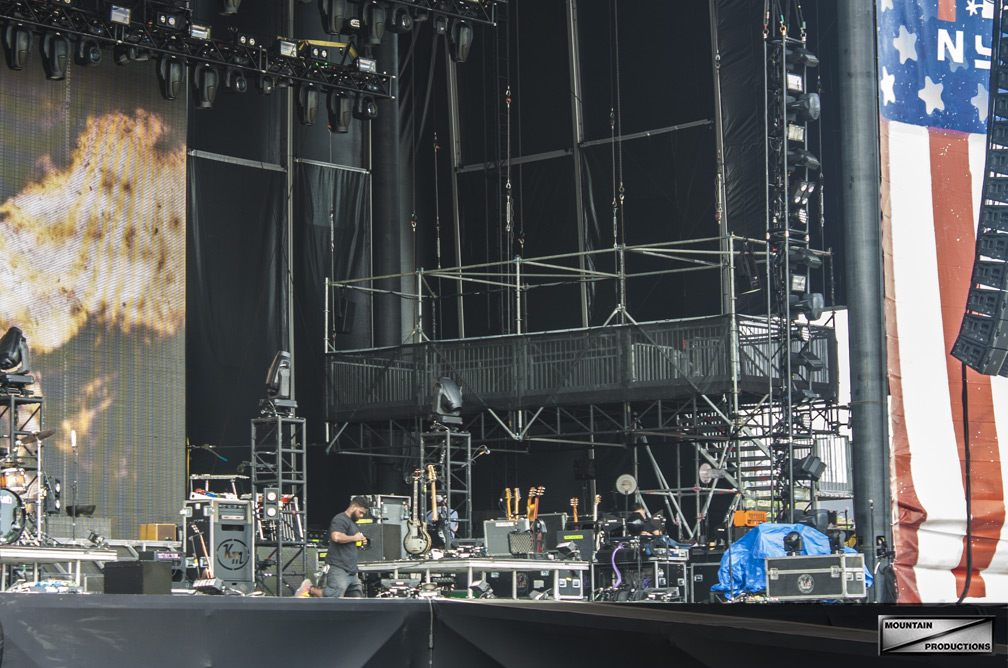 Mountain Productions specializes in staging, and we work hard to make sure each of our stage systems is loaded with as many features and capabilities as possible.
Our onstage VIP platforms can be integrated into our Mountain Truss systems as well as our tower and Hercules Grid scaffold stage systems, and can be rigged to the roof for "floating" VIP areas or ground supported.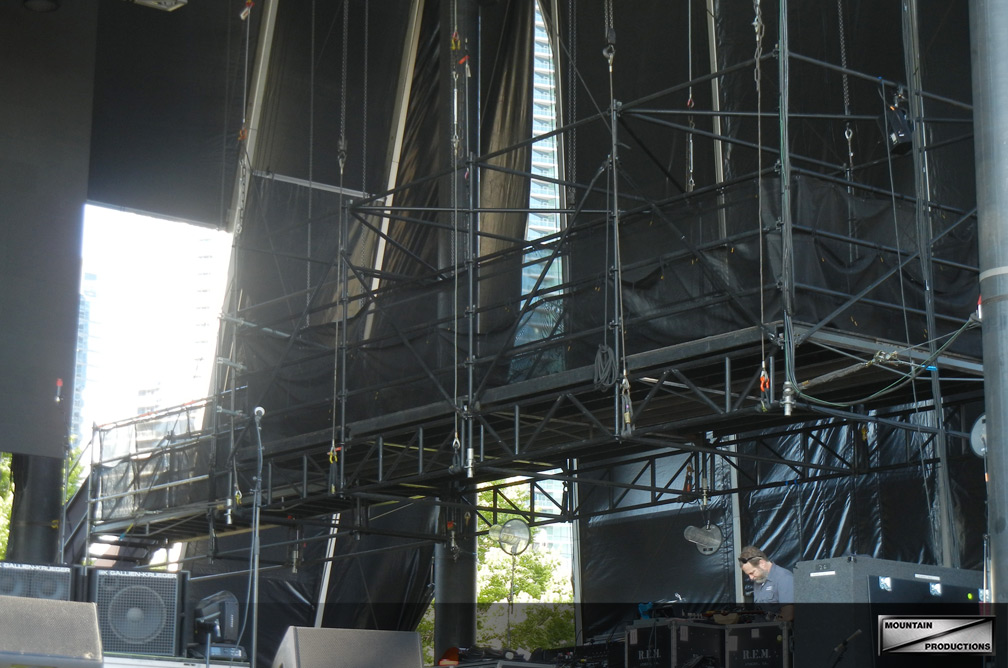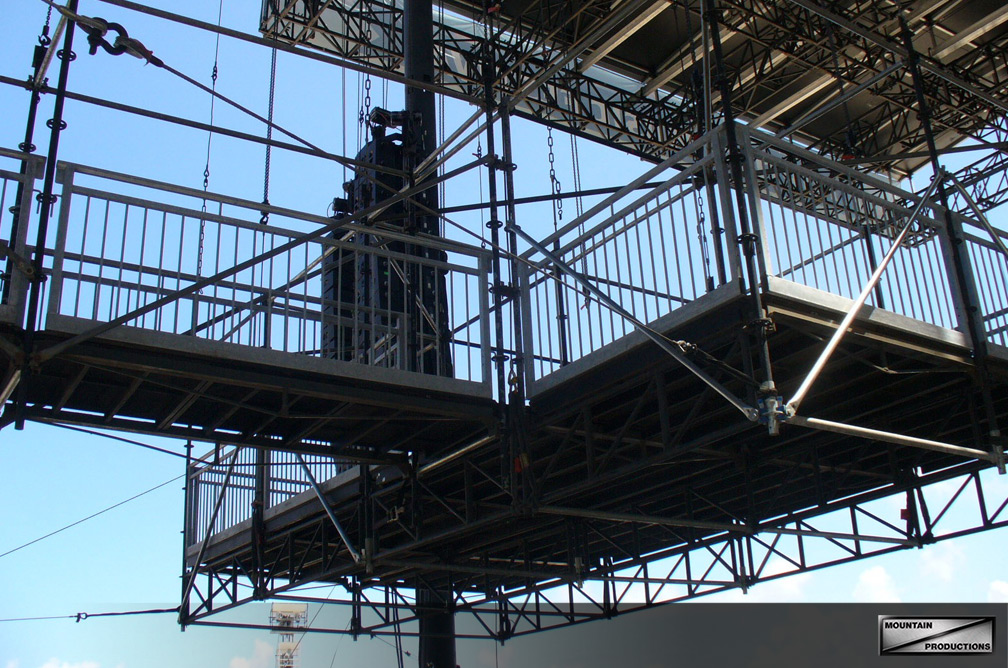 Our onstage VIP platforms are available with private stair access, offering your VIP guests their own entrance without having them step foot onstage. The "floating VIP" design comes with a standard total deck size of 10' x 28', and is rigged directly to the roof using CM Lodestars to lift the platform. Once lifted, the VIP area is dead hung with wire rope and braced laterally, creating a sturdy and safe viewing platform. These platforms can be integrated in both stage left and right wings for the ultimate VIP viewing experience. Our onstage VIPs can also be ground supported with scaffolding or integrated into the actual scaffold wings.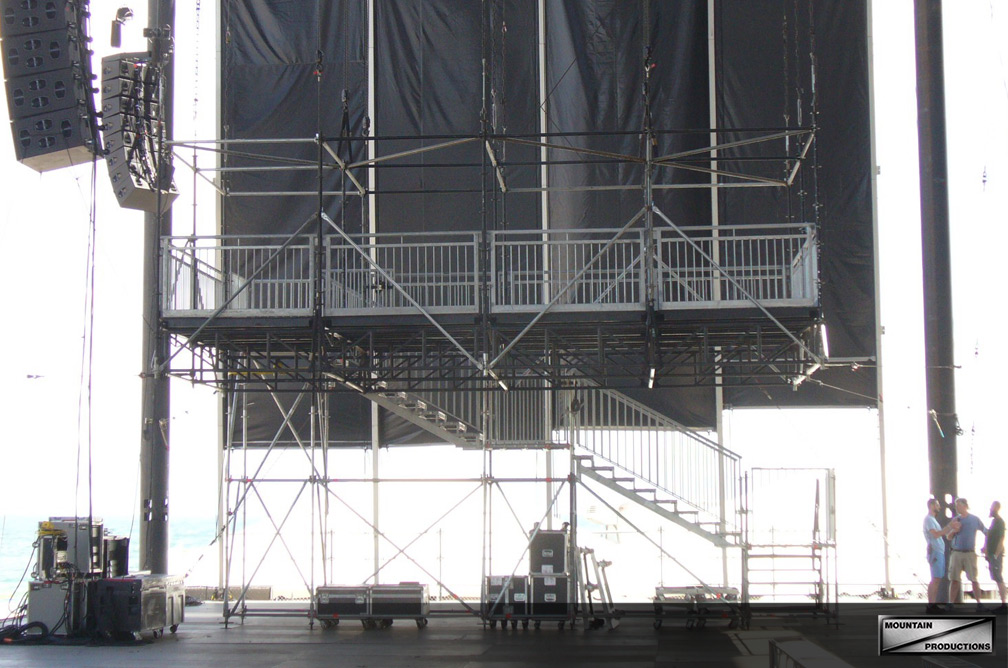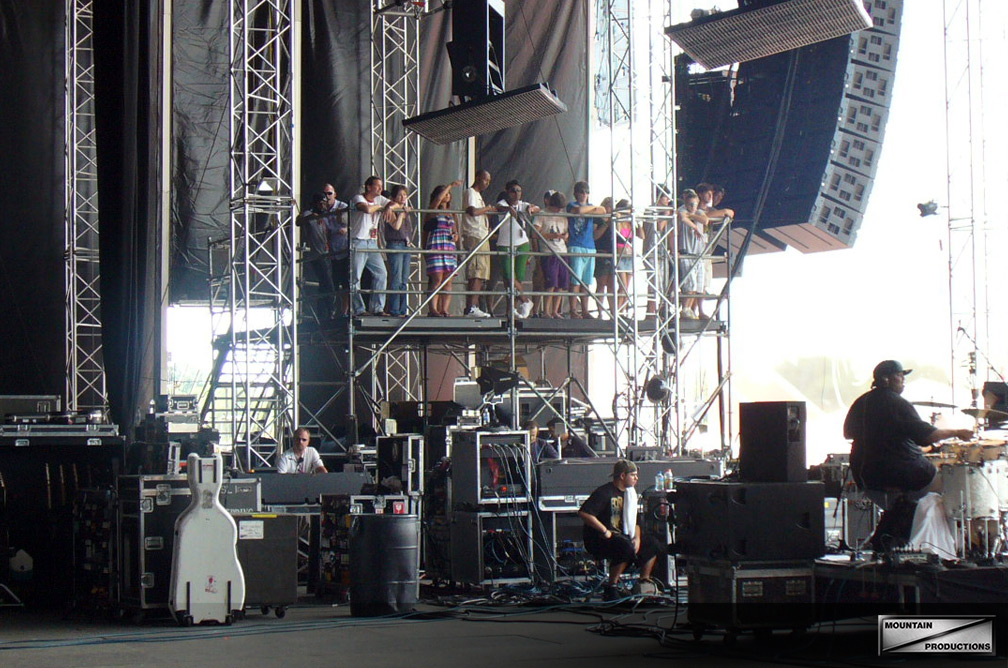 Interested in our onstage VIP platforms? Send us a note to learn more about how you can provide the ultimate VIP experience to your lucky guests.