Our motto is "No job is too big or too small"—here's a mobile stage that caters towards the smaller scale events and festivals: the SL-100. Our staging spotlight this week is all about making the most out of the limited space you have available. Mobile stages are perfect for time-sensitive events with limited labor, and the SL-100 is the ideal mobile unit when space is added to the equation.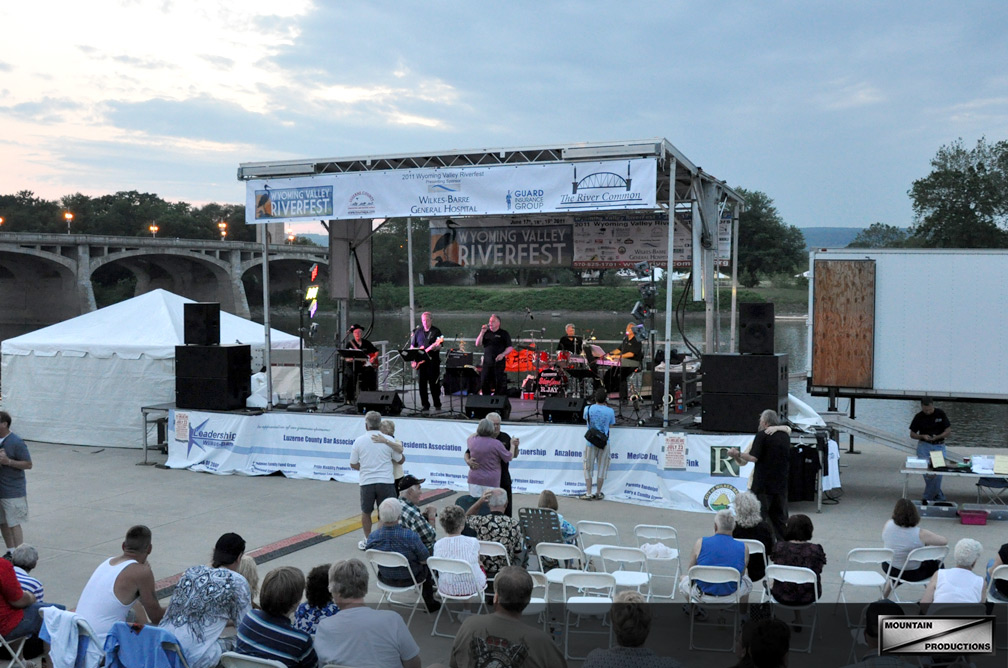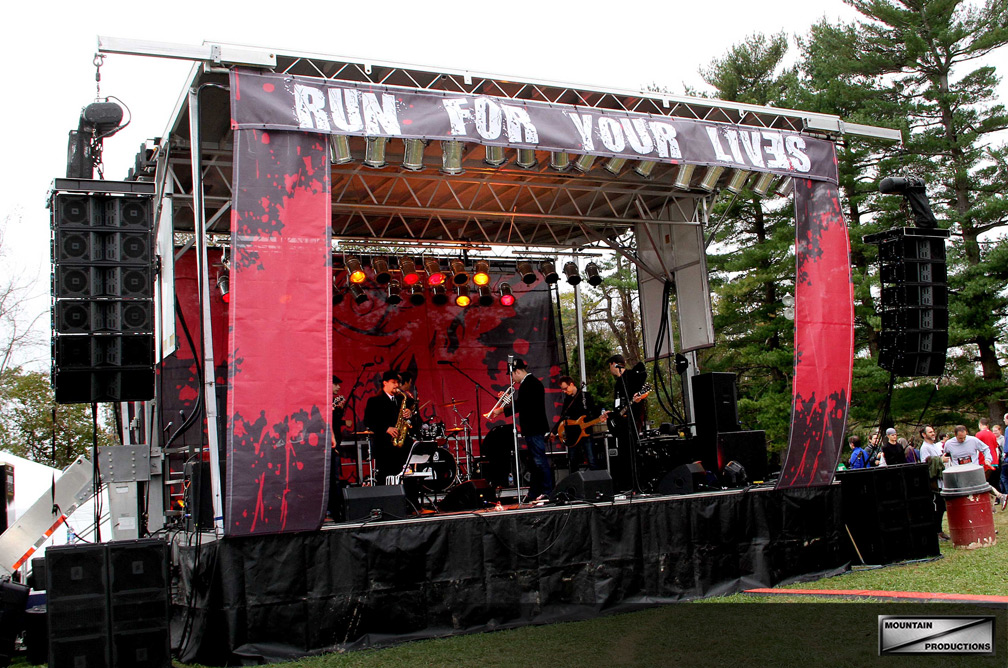 The SL-100 is our smallest mobile stage, with a footprint of 24' x 20'. Events taking place on the SL-100 don't typically require a lot of production gear, so the rigging capacity of 6,500 lbs is capable of handling these events with ease.
Like our other mobile stage units, the SL-100 has great wind resistance (80 mph without windwalls and 60 mph with windwalls). The SL-100 mobile stage is built by two technicians under the guidance of two certified operators and takes less than 2 hours to setup.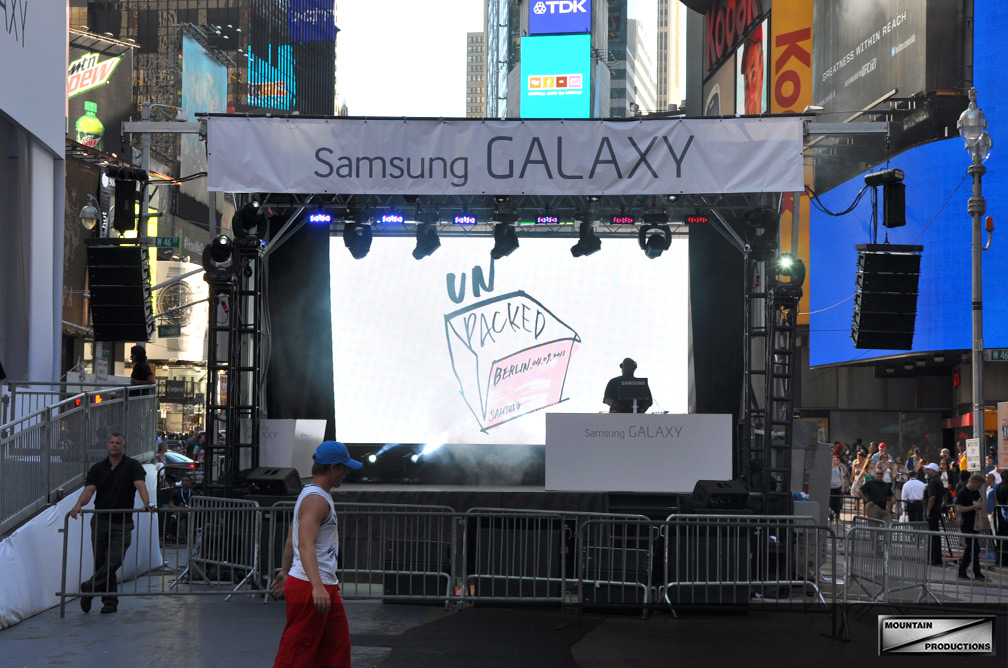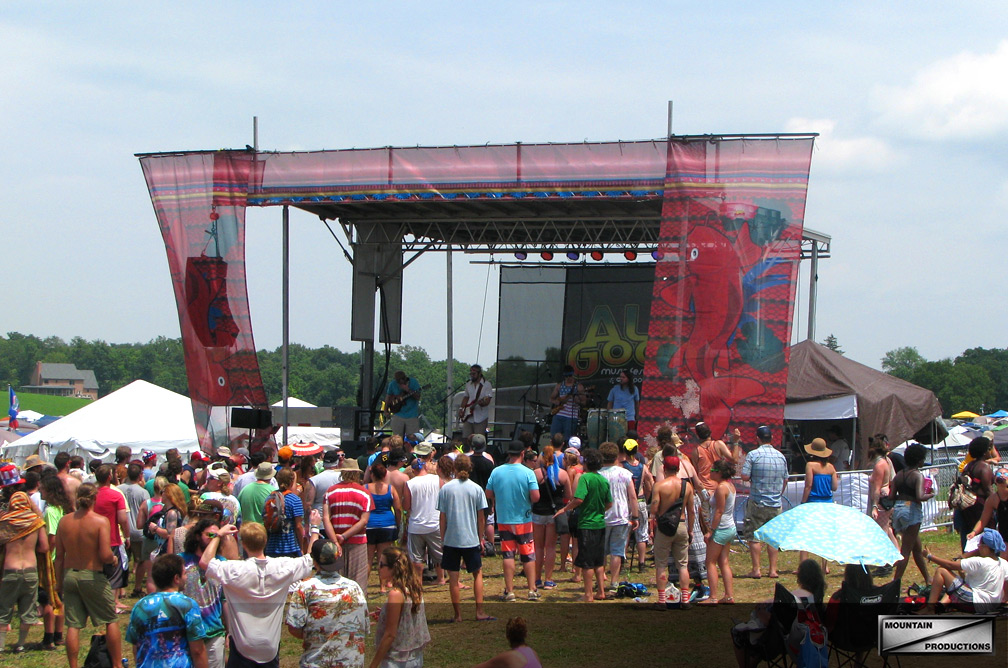 We've built the SL-100 for rallies, small university events, and musical concerts taking place in tight spaces, including the Save Our Schools DC Rally, Samsung Galaxy Reveal in Times Square, and the Wilkes-Barre Riverfest. The SL-100 is a great side stage and can be also used as a VIP area or front of house. This mobile stage supports custom printed softgoods on the roof header, two sound wings and stage backdrop. (Click here to download our SL-100 softgood size chart) The SL-100 may not be able to handle tons of production weight, but is the perfect, affordable stage for those who don't need it. If you're interested in learning more about the SL-100, send us a note here.