Mountain Productions has proudly been staging the University of Pennsylvania Commencement ceremonies and Wharton School graduations for the past several years. The iconic outdoor commencement has a unique look that UPenn has been using for over 10 years. Located in Franklin Field, the graduation ceremony takes place on outdoor decking flanked by two scaffold walls that are adorned with custom printed softgoods.
The scrims are hung on a diagonal plane inside the scaffold wall, creating a unique visual backdrop to the stage. Two scaffold towers are built to the far sides of the scaffold wall and support audio. On the center stage deck, a custom canopy shade completes the iconic UPenn graduation aesthetic.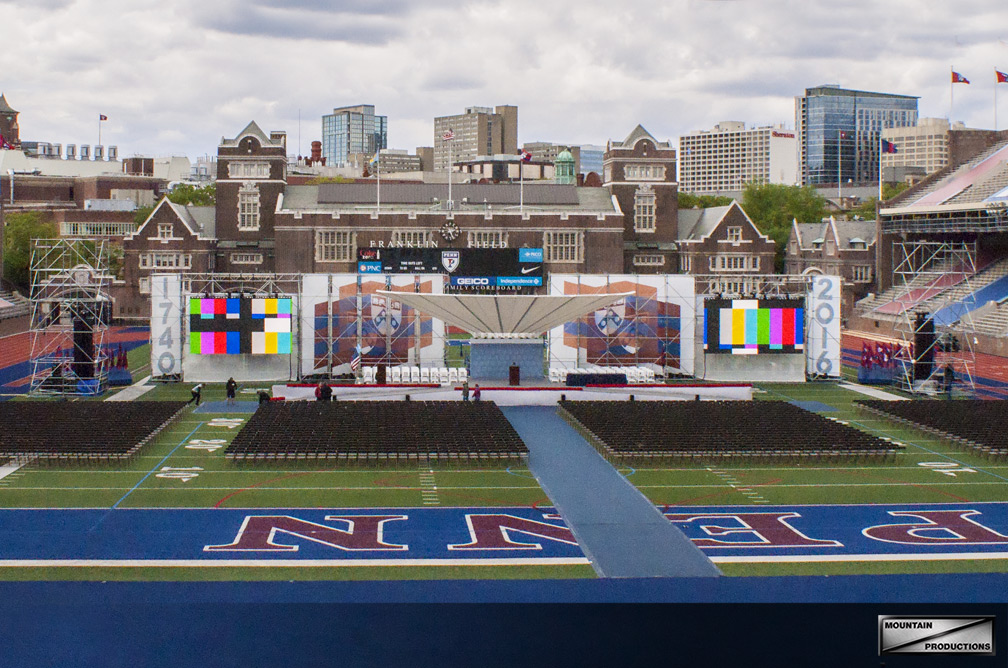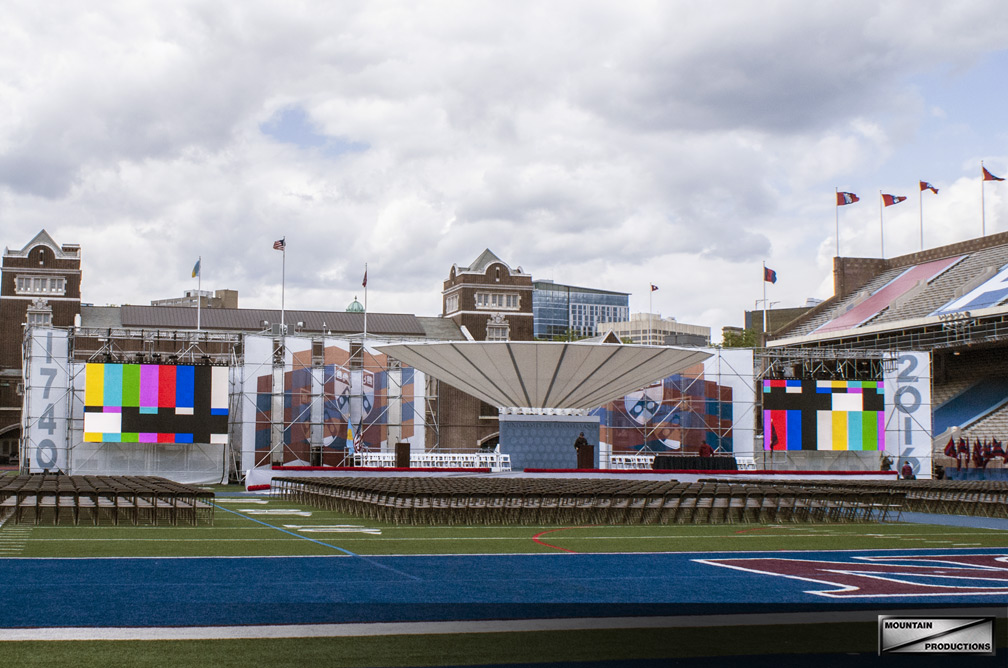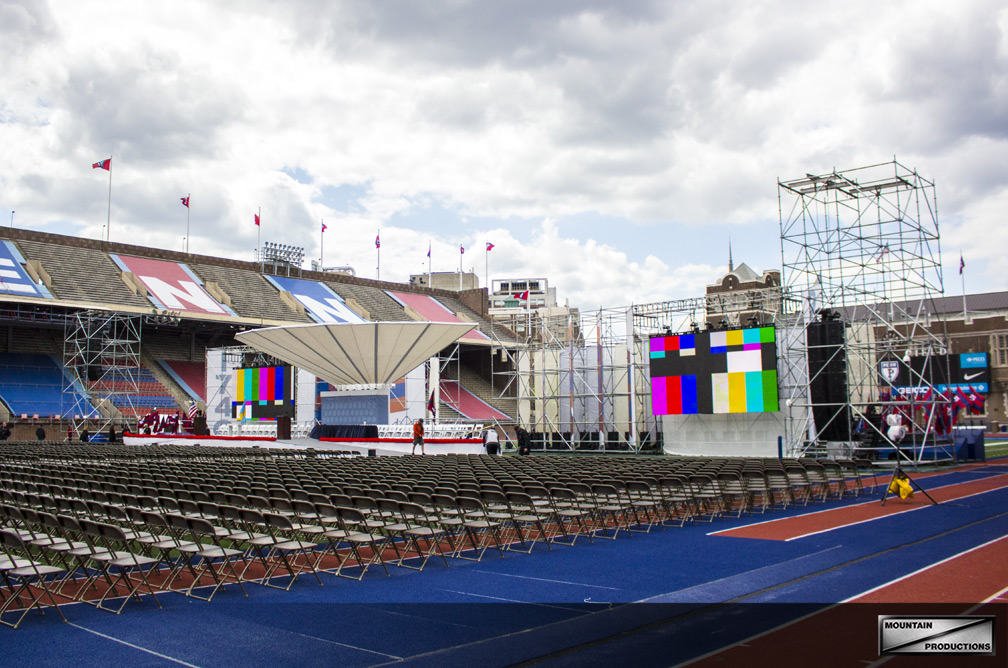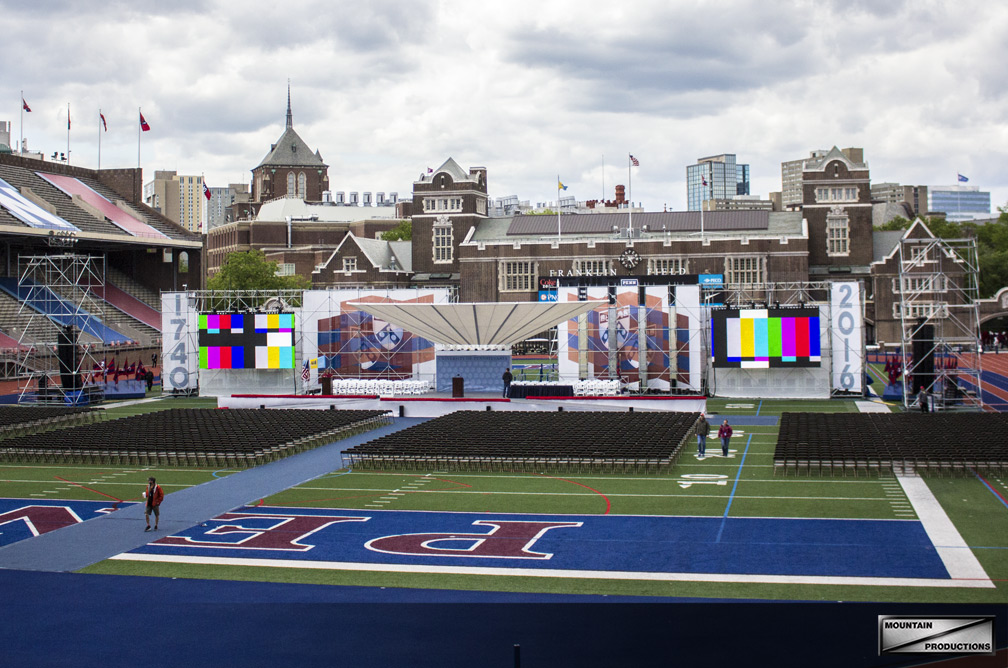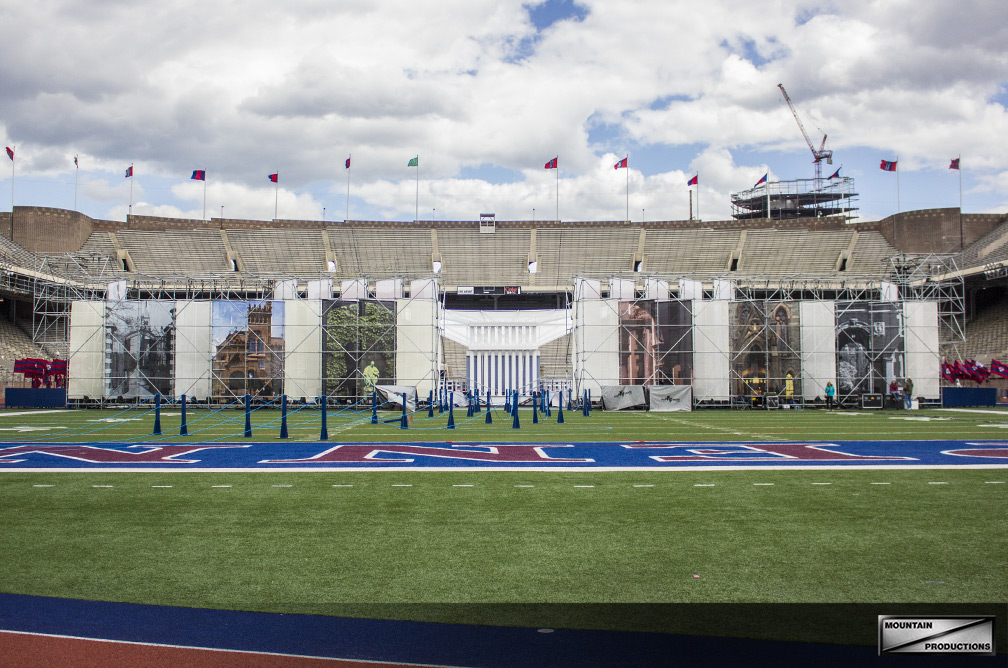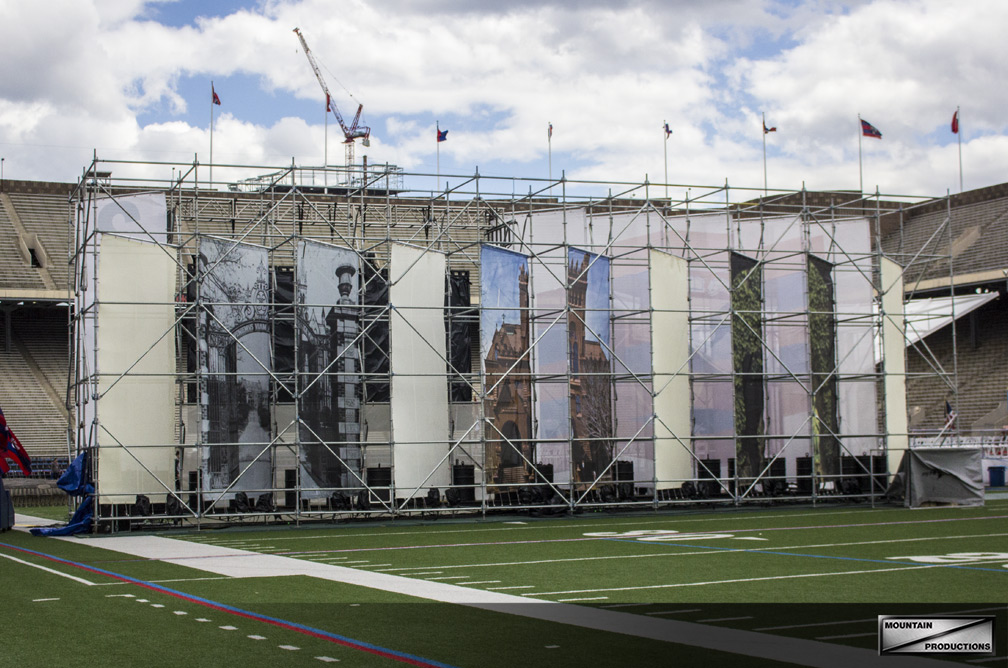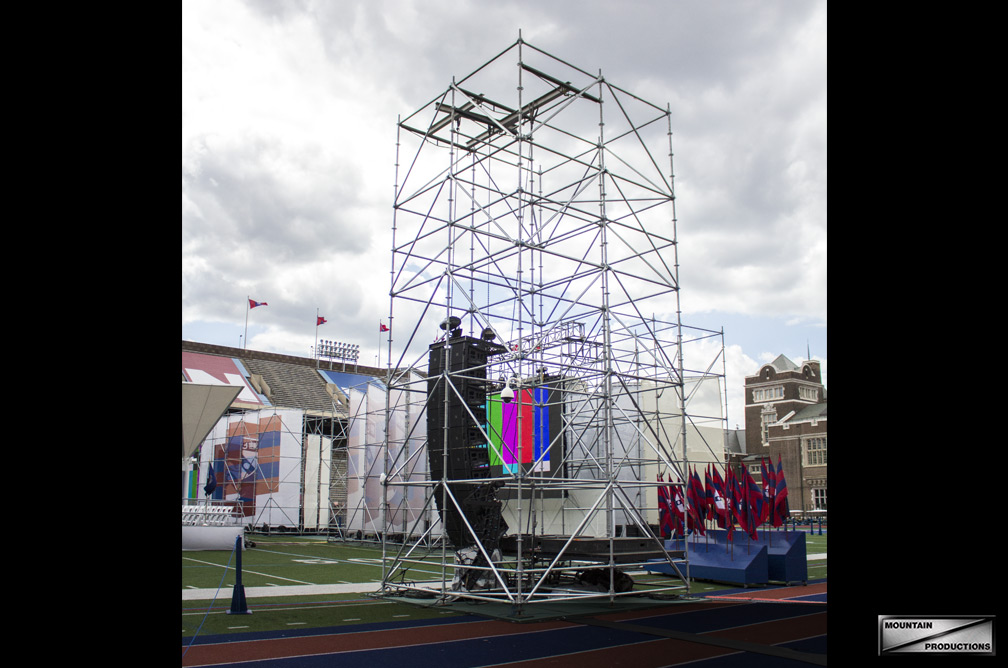 The Wharton School of the University of Pennsylvania is the business school at the ivy league institution. Their graduation ceremony takes place indoors in the Palestra, UPenn's historic sports arena. Mountain Productions provides rigging, motors, decking, an ADA access ramp and carpeting for the indoor ceremony.