Earlier this week we showcased Dirty Rigger's Venta-Cool Summer Rigger Gloves as a great protective product to invest in for the summer heat. Today we're focusing on Petzl's VERTEX® VENT helmet—a popular safety helmet that provides 10 ventilation holes for maximum breathability (another excellent warm weather safety product).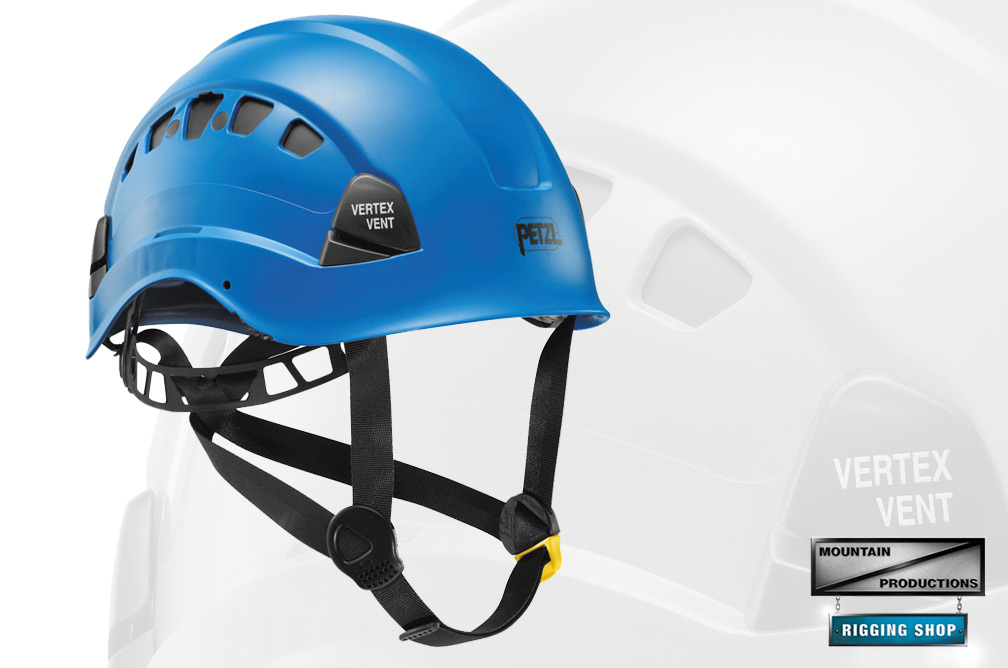 The VERTEX VENT helmet is compliant with CE EN 12492, ANSI Z89.1-2009 Type 1 Class C (4), proving its ability to protect the wearer. This helmet protects against mechanical impacts (EN 397, EN 12492) from above as well as protection against lateral deformation (EN 397). The main purpose of a safety helmet is obviously for protection. But beyond this, is the VERTEX VENT comfortable enough to last the entire work day in the summer heat without inconveniencing the worker?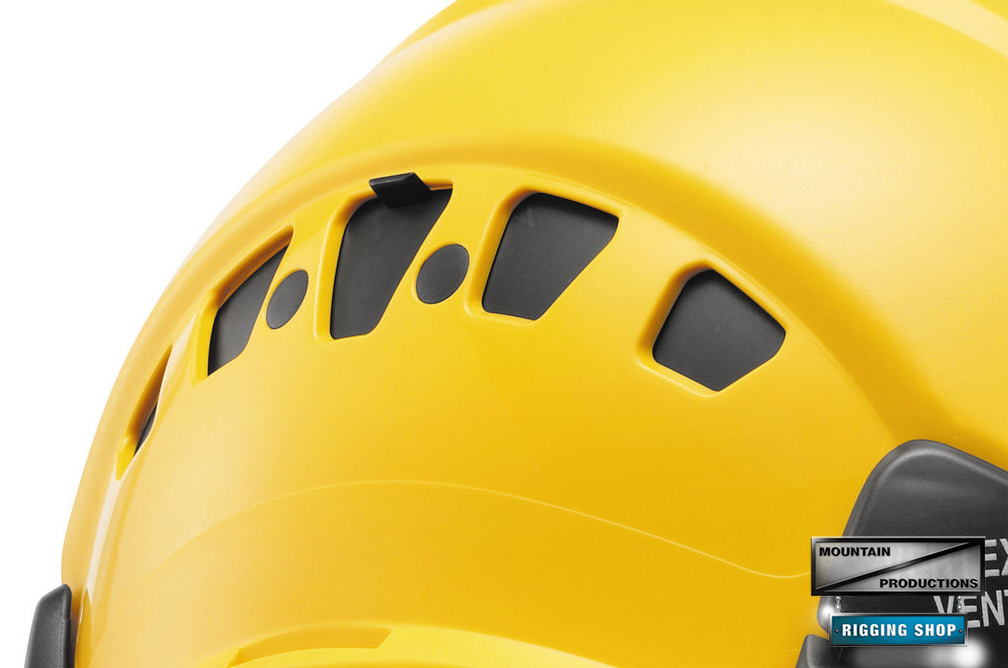 The answer is yes. Petzl's VERTEX VENT has multiple features that contribute to its overall comfort. 10 ventilation holes have sliding shutters, so no matter what temperature it is outside, the worker can adjust the amount of airflow passing through the helmet. A 6-point textile suspension conforms to the user's head for an ergonomic fit. The VERTEX VENT is easily adjusted, keeping the helmet centered on the worker's head.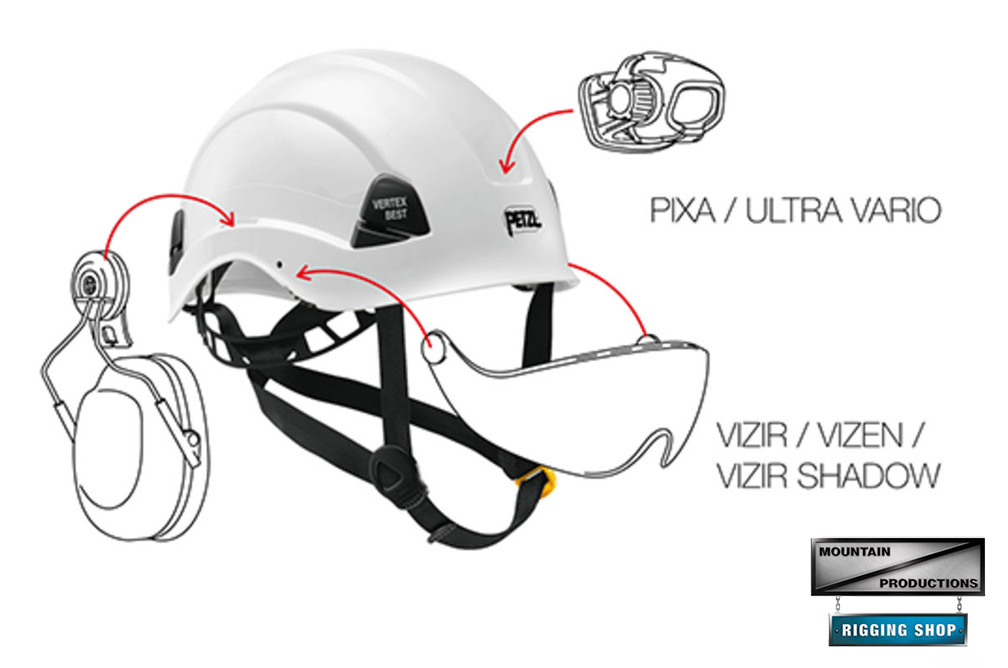 One of the great features of the VERTEX VENT is that it can easily work with additional accessories including headlamps, visors, stickers and earmuffs. The accessories integrate directly into the helmet via premade inserts and slots.
Download VERTEX VENT Technical Notice (PDF)
Download VERTEX VENT Inspection Procedure (PDF)
Download Petzl's Tips for Protecting your Helmet (PDF)