We showed you the Petzl AVAO BOD FAST International safety harness earlier this week—today we're highlighting the Exofit NEX™ Rope Access & Rescue Harness from DBI-SALA. The leaders in fall protection and safety equipment have multiple lines and brands of harnesses, each serving its own specific industry needs. The Exofit NEX brand represents some of the highest quality harnesses available and is backed by ongoing research, premium materials, and a laundry list of ergonomic features with the user in mind.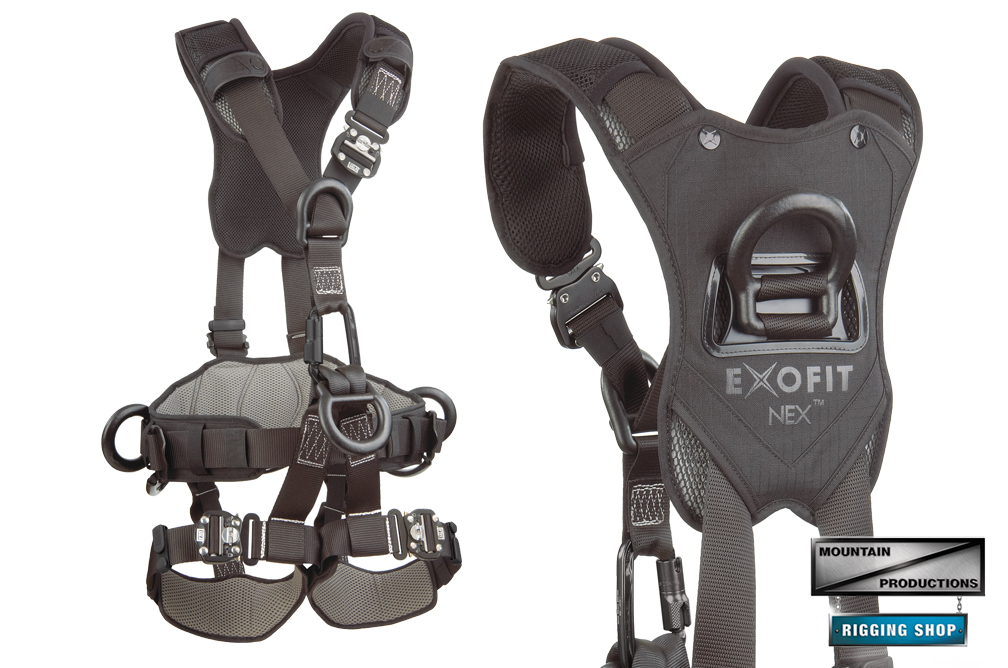 The Exofit NEX Rope Access & Rescue Harness was designed with a multitude of applications considered, including climbing, positioning, descent, and rescue. This harness features back, front and suspension D-Rings and a belt with side D-Rings to accommodate whatever situation you may be working in. Quick connect buckle leg and torso straps make donning the Exofit NEX harness quick and easy and 3 equipment loops on the harness belt allow for easy access to tools. The entire harness features padding in high pressure areas to ensure that the wearer is as comfortable as can be when working at height. To fit the arena rigging aesthetic, the Exofit NEX harness that we offer is a black-out color design.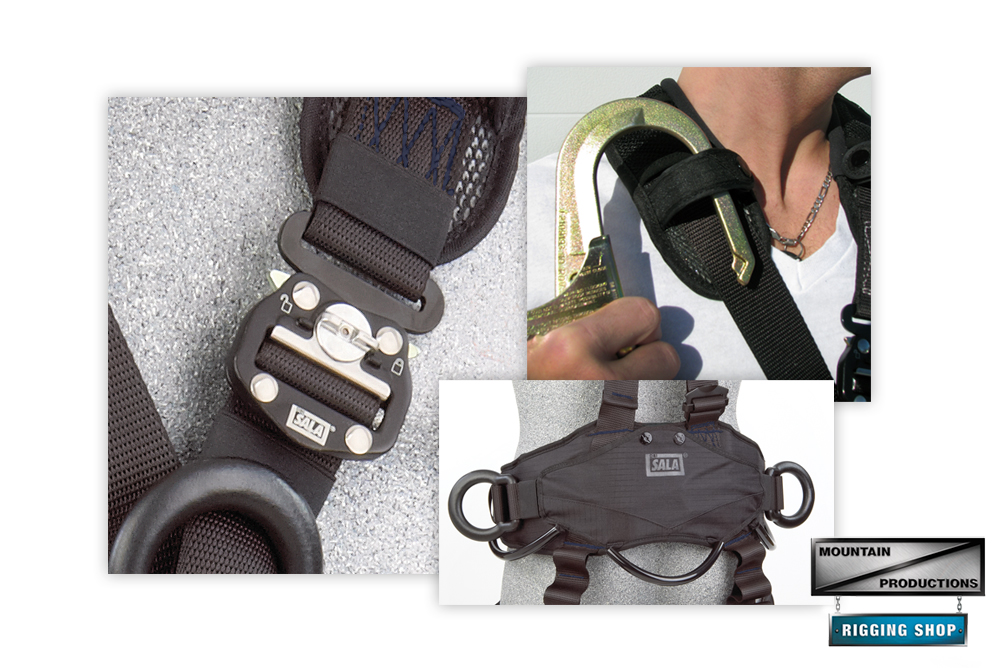 Accessories are fully supported with the Exofit NEX harness, including drop prevention tethers and tool pouches. This harness is compliant with OSHA and ANSI standards, so you know you're getting a safe product guaranteed to get the job done. As with all fall protection and safety gear, the Exofit NEX harness must be donned properly to confirm all safety features are capable of working correctly in the instance of an emergency. Make sure to read, understand, and fully train yourself or your crew on the proper usage of the Exofit NEX harness.
Download DBI-SALA's Exofit NEX User Instruction Manual (PDF)
Download DBI-SALA's Exofit NEX Suspension Supplement (PDF)
Download DBI-SALA's Buckle Specifications and Operations Tech Bulletin (PDF)
Download DBI-SALA's Web Product Maintenance Tech Bulletin (PDF)
Download DBI-SALA's Marking/Identifying Protocol Tech Bulletin (PDF)