"When all think alike, then no one is thinking."

—Walter Lippman
What equipment do you use to verify your measurements, perform site surveys and chalk out rigging points? Chances are, one of the items in your mind is a tape measurer. Accuracy and precision are so critical that if even the slightest measurement is off, disaster can strike. What if there was a way to rethink the way we take and record measurements that would ensure the most precise data?
If you've asked this question in the past, we're happy to have the answer. Partnering with Leica Geosystems, Mountain Productions proudly offers their DISTO laser distance meters and LINO laser levels.
These tools truly have the capability to change the way we work, and deliver accuracy down to 1/16th of an inch. I spoke with Kevin Rinaldi-Young from Leica Geosystems on the advantages of using a DISTO for all of your measuring needs.

Q: What are some of the main benefits of using a Leica DISTO over a traditional tape?
Kevin: The benefits can be described using this acronym: REAM. Okay, maybe not the best acronym, but it stands for: Range, Ease, Accuracy, Mobility.
Range: The entry model of the Leica DISTO line, the E7100i, measures up to 200' and increase up to 1000' with the S910. This means no more 100' tape and a person at the other end. No more stringing together measurements with a 25' steel tape. Using a DISTO requires one worker, one laser, and produces one measurement—the only measurement you will need.
Ease: The most basic function of the DISTO is the one you'll use the most: aim, shoot, and measure. Using a DISTO with a built in point finder scope camera is perfect to see the laser dot for long distance and outdoor measurements.
Accuracy: In the entertainment industry, there is no room for error. Leica invented handheld laser measurers in the early 90s. Mountain Productions partnered with us because the DISTO is simply the most accurate and unwaveringly consistent laser measure made. When we say accurate to 1/16", we mean it every time.
Mobility: A stage build can be a hectic environment with a lot of moving parts and people. Leica DISTOs are compact and allow for remote measurement, meaning you won't have to worry about people jumping over your tape. Not only are DISTOs compact, they are also durable, so they go with you regardless of conditions. Rain? Dust? No problem. DISTOs are IP rated to protect against the elements, and if something were to happen to your DISTO, Leica has you covered with a 2-year standard warranty, and an optional opt-in 3rd year free.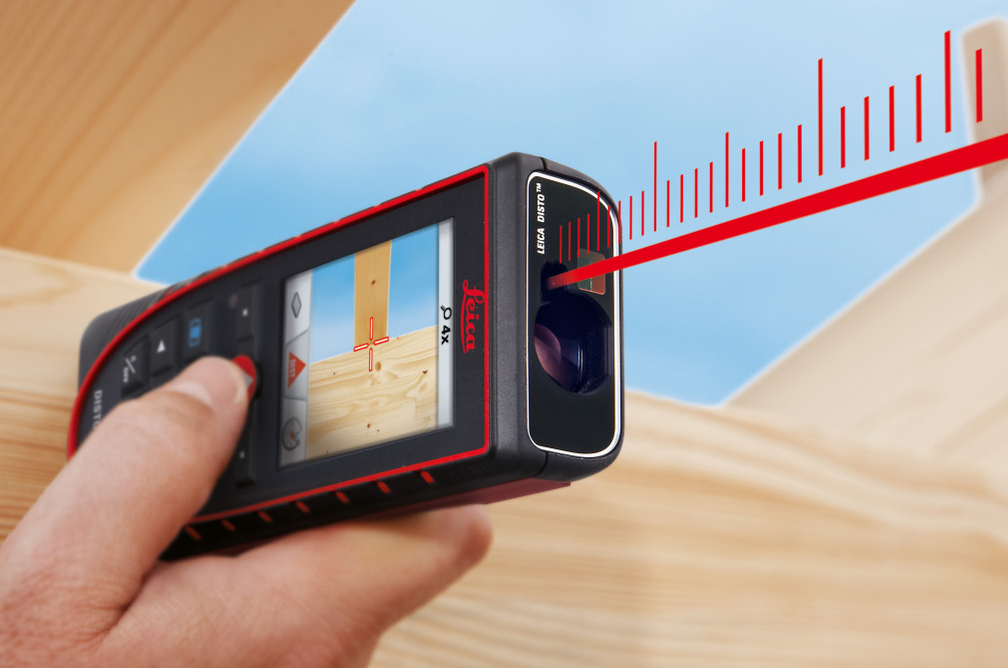 Q: Leica overflows with innovation and technology. How was Leica been able to stay at the forefront of measuring technology and advancements?
Kevin: Pretty simply, we hire the best and brightest scientists and engineers, and we invest more than 10% of revenue into R&D. No other geospatial company comes close to that number. Pushing technological boundaries is a bit of an obsession of ours. It has been for the past 100 years, and will be for the next 100.
Q: What is your most unique/favorite way you have seen Leica's DISTOs utilized?
Kevin: This is a toss up. I think my first answer would be when a DISTO was used, unbeknownst to us until it was released, in the 2003 remake of the Italian Job. In the scene, Edward Norton uses a DISTO classic model to coordinate a room layout with Seth Green for a heist.
Another really unique way we've seen a DISTO used is by Cal Zant at precisionrifleblog.com. Cal put together a blog where he tested rifle scope magnification and accuracy. In the blog, Cal uses a DISTO E7400x to set his target exactly 100 yards down range. (Read the blog post here: http://precisionrifleblog.com/2014/06/30/how-to-measure-the-apparent-magnification-of-a-scope/)
Q: Any tips or recommended accessories/apps that can help people get the most out of their DISTO?
Kevin: The simplest and most useful accessory for a DISTO is a pair of laser glasses, as red laser glasses make it easier to see the laser dot. There are cheap pairs out there, but ours are made by Uvex, and are designed to be lightweight, comfortable, and durable. The 3 interchangeable lenses have you covered for sun glasses, safety glasses, and red spectrum glasses for laser visibility.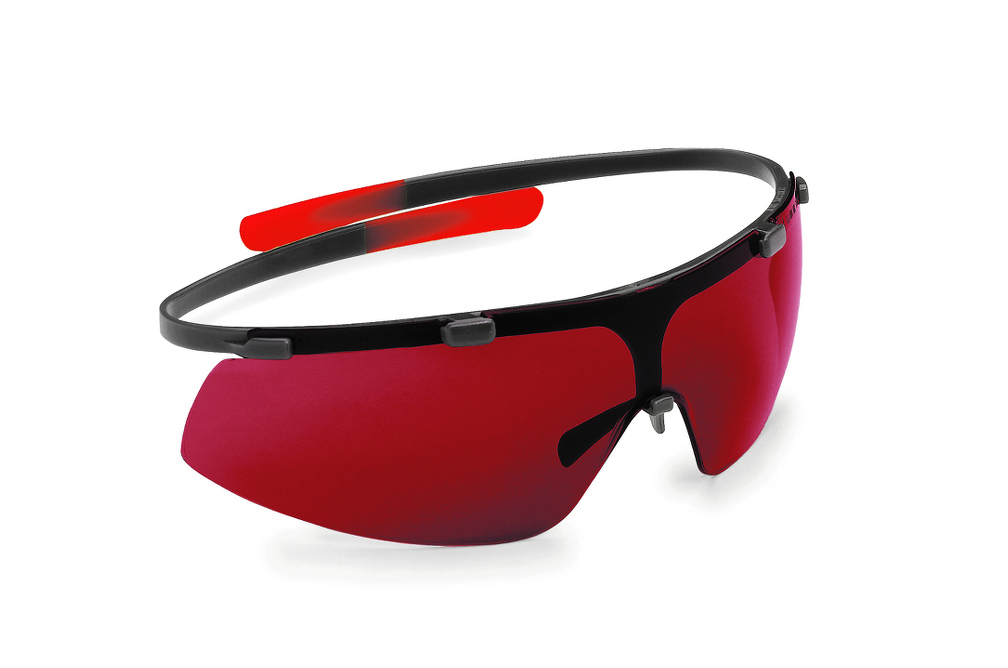 Big thanks to Kevin and Leica Geosystems for the great information. Head on over to our Rigging Shop to check out the variety of DISTOs, LINOs and accessories that we offer and learn more about the features that can change the way you work. It's time to trade in the old tape measurer for a product that exceeds it in almost every way.