We work outside all the time. Although the spring/summer festival season usually brings warm weather and sunshine along, there are certainly times when we find ourselves and our equipment out in the rain or inclement weather. How can you make sure that your equipment is protected from the elements?
The IP Code (IEC standard 60529) classifies and rates the degree of protection provided against intrusion, dust, accidental contact, and water by mechanical casings and electrical enclosures. This standard was defined in order to further identify equipment as not simply "waterproof", but to clearly state exactly what level of protection a piece of equipment has. CM's newest hoist model, the IP66 Rated Lodestar, is named after its newly added weather-proofing features. But what exactly does "IP66" mean?
As defined in the second edition of "IEC60259 Degrees of protection provided by enclosures (IP code)", an IP code consists of 2 numerals and 2 optional extra letters. These 2 optional letters are only included in limited, specific scenarios. In this post, we'll explore what the 2 numerals stand for.
The first numeral defines the protection against ingress of solid foreign objects and against access to hazardous parts
The second numeral defines the protection against the ingress of water
Basically, the higher the number, the more stringent the protection requirement.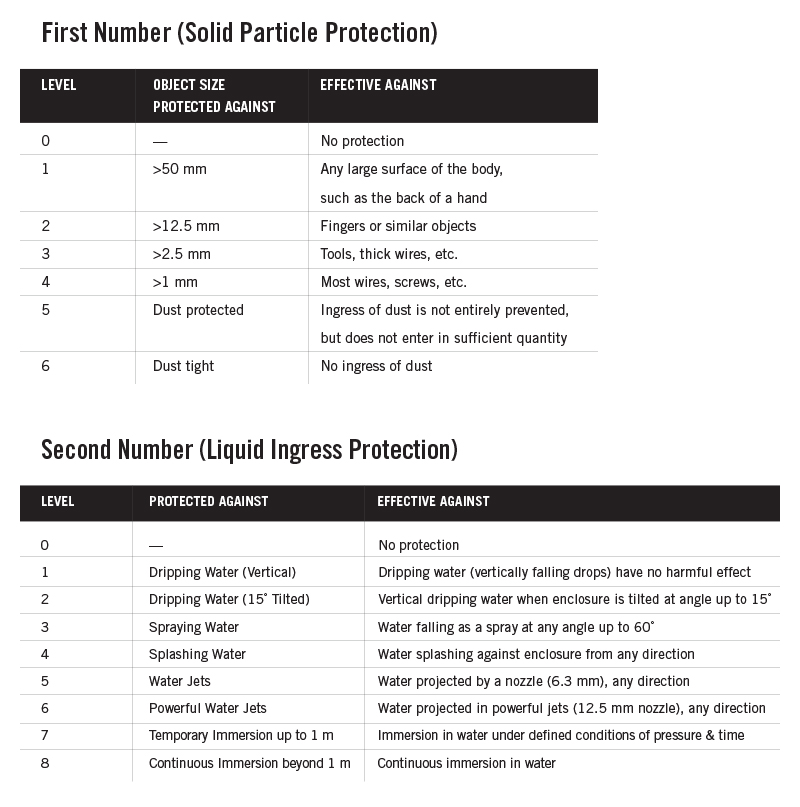 It's important for the safety of your workers as well as the longevity and effectiveness of your equipment to understand this standard. The IP Code is available on the IEC Webstore here. Keep your eye out for listed IP Ratings on the equipment you purchase. Understanding the IP Code system can save you from potentially ruining an expensive piece of equipment!