Sunshine Grove was the place to be for the much-anticipated return of Okeechobee Music Festival. With an estimated 50,000 overnight campers and daily festivalgoers descending upon the sprawling festival site over the 4-day event, the atmosphere was nothing less than electric!
Celebrating its 5th anniversary, this year's festival was elevated to new heights with a whopping six stages, new art installations and incredible performances from the likes of Megan Thee Stallion, Tame Impala, Rezz and Porter Robinson.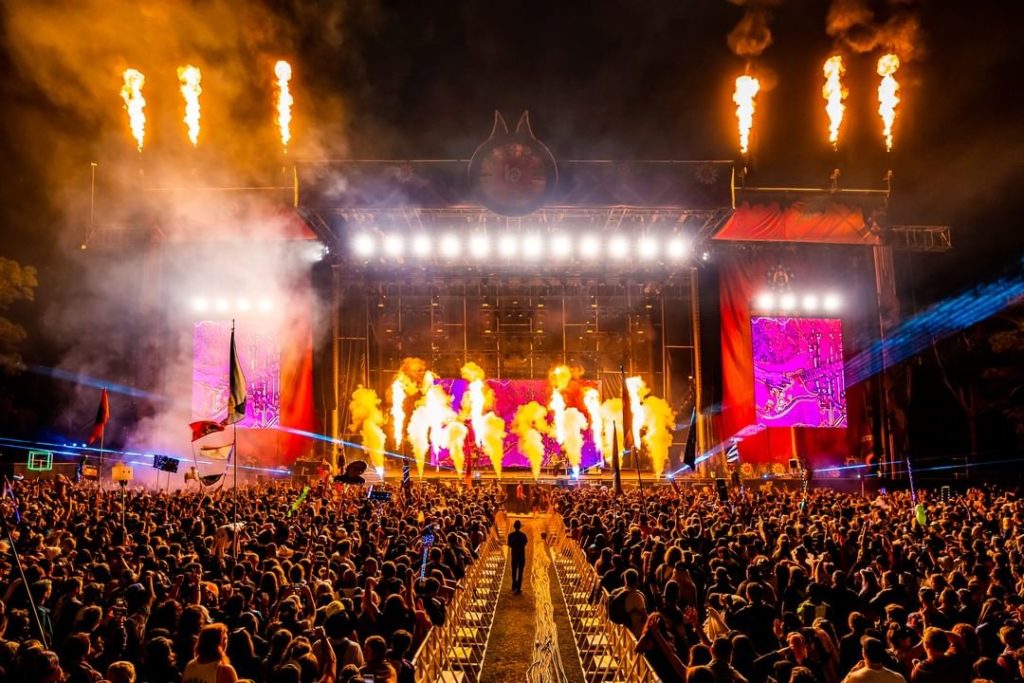 BE. HERE. NOW.
Okeechobee goes beyond your average music festival. Their mantra, "Be Here Now," is a way of life and incorporated into all elements of the music festival, including their staging!
Be Stage
Featuring some of the weekend's biggest musical acts, the "Be" Stage was certainly the focal point for festival goers (Okeechobeeings as they are more commonly known). Decked out in vibrant stage dressings and combined with state-of-the-art sound and visual effects, our MTN HD+ Main Stage was a true crowd pleaser. The nature of the festival is to bring all types of artists together on stage which, for the production world, means artist demands and custom lighting requests. With a whopping total rigging capacity of 489,300 lbs, and stage dimensions of 190' x 63' with an 80' wide performance area, it's a good thing that our MTN HD+ Roof System exceeded expectations!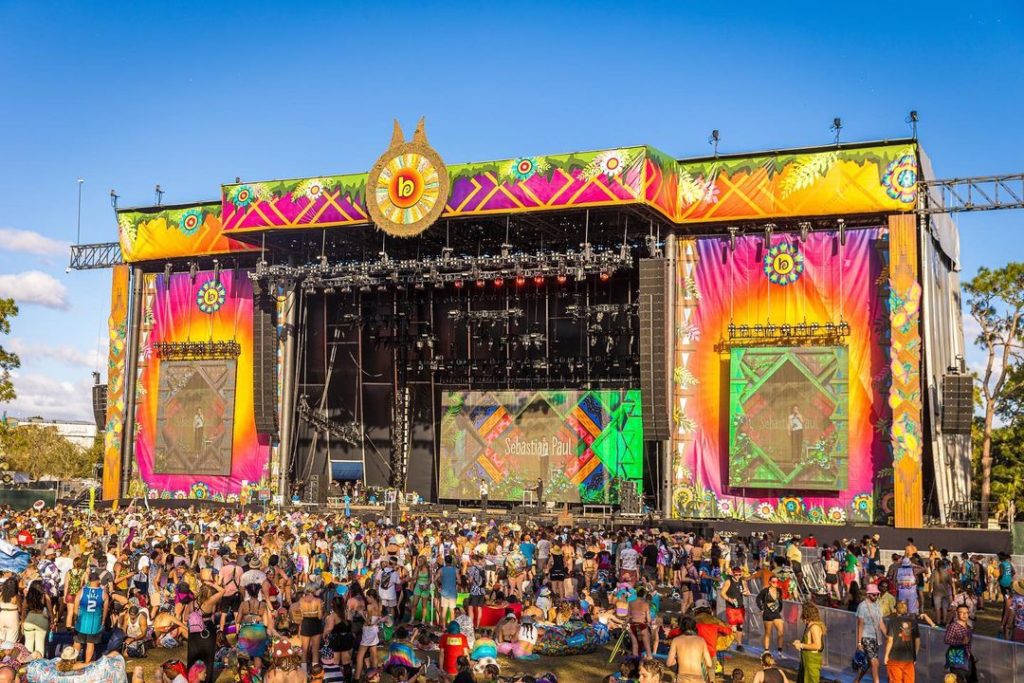 Here Stage
Festival goers were eye-to-eye with their favorite artists when under the rainbow-colored canopy roof of the "Here" Stage. The stage dimension was quite large and was comprised of our 4' x 8' sections of decking, giving artists the broad, downstage span, they needed to connect with their audience. Under the darkness of night, long after the sun went down, that's when the vibrant colors and music truly came to life!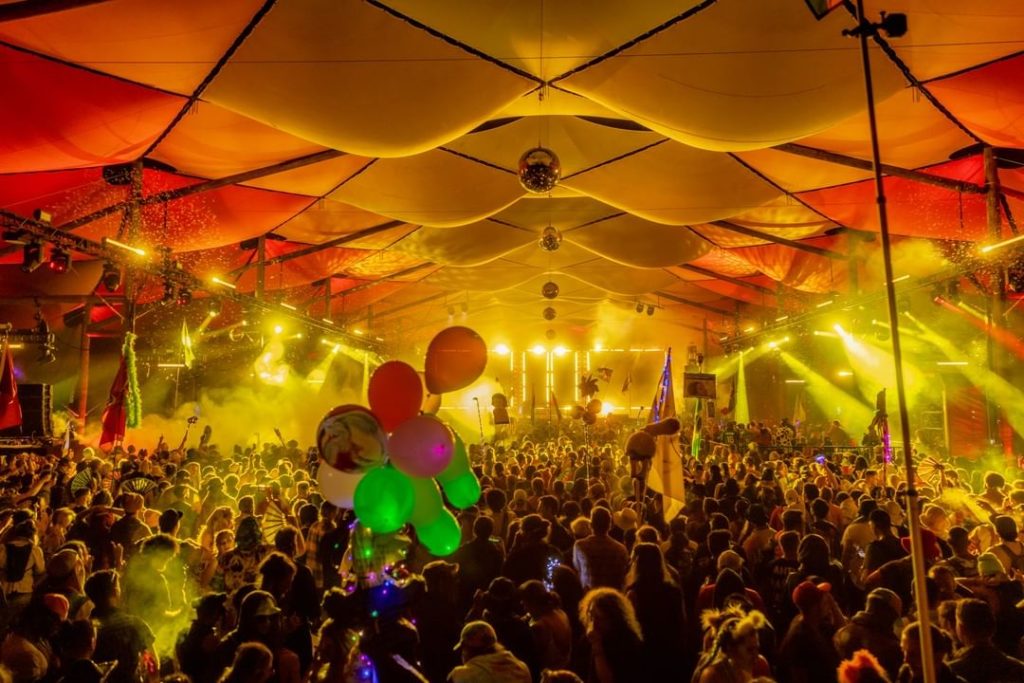 Now Stage
What's better than one main stage? Two of course! Okeechobee's "Now" Stage set-up was our SP-1 system. Extremely customizable, our SP-1 featured a backstage crossover that was used to store decks during changeovers between sets. From morning tunes to daytime grooves to night-time bass, the Now Stage had a little bit of something for everyone.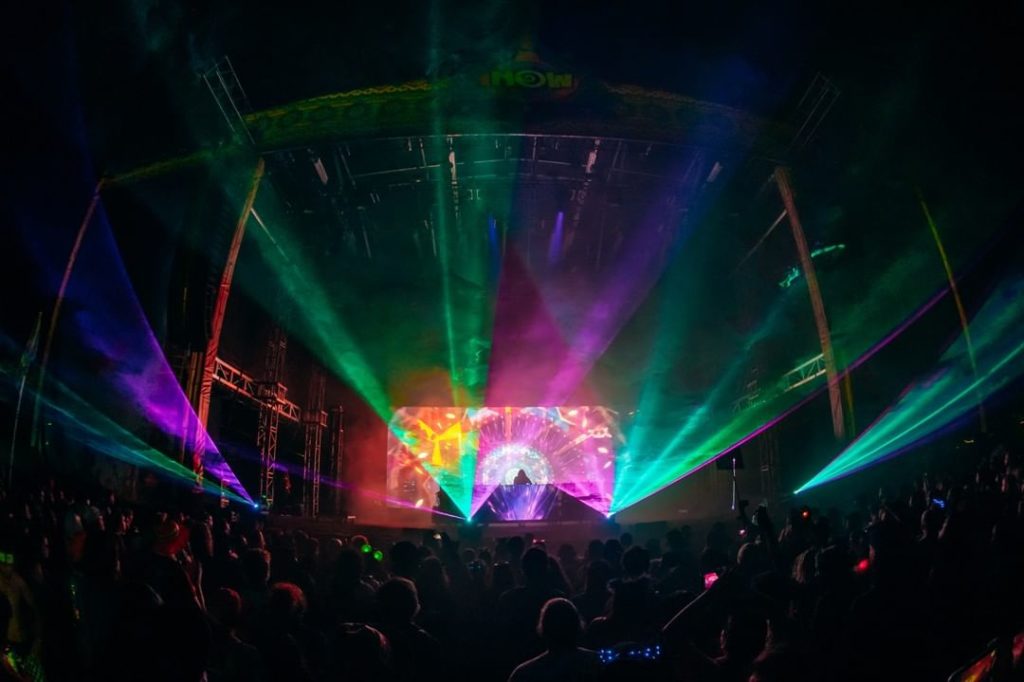 Aquachobee
Decked out in a plethora of stage scenery, the Mountain Productions' flat deck stage at "Aquachobee" Beach perfectly complimented the sand and sun inspired vibe, providing a place where Okeechobeeings could chill out and enjoy the good tunes all day long. With music from Soul Clap, VNSSA and Of The Trees, Aquachobee Beach was the place to be.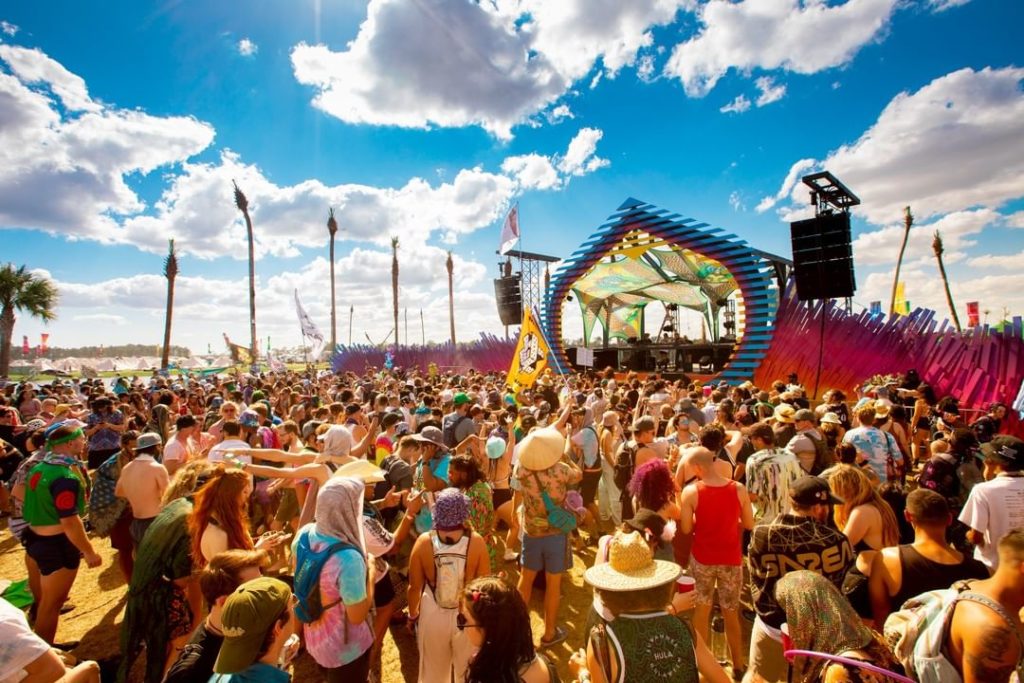 Get in Touch
All around the country, Mountain Productions crews are ready to build the structures at the heart of the biggest festivals to the most intimate events. Visit MountainProductions.com to learn more about what we can custom-build for your event.