Rolling Loud Main Stage – MTN HD+ System
Our MTN HD+ system and MTN Ultra Roof provided the set up for the music festival's main stage action. In its entirety, the main performance area spanned a distance of 80' (24.4m) long x 48' (14.6m) deep with a 20' (6m) cantilever supported on 4 towers as well as a downstage that spanned 262' (79.9m). With the sheer massive span of the downstage, harsh sightlines were drastically reduced, leaving every attendee in the Hard Rock Stadium with a good view of the performances from acts such as Asap Rocky, Post Malone and Kodak Black.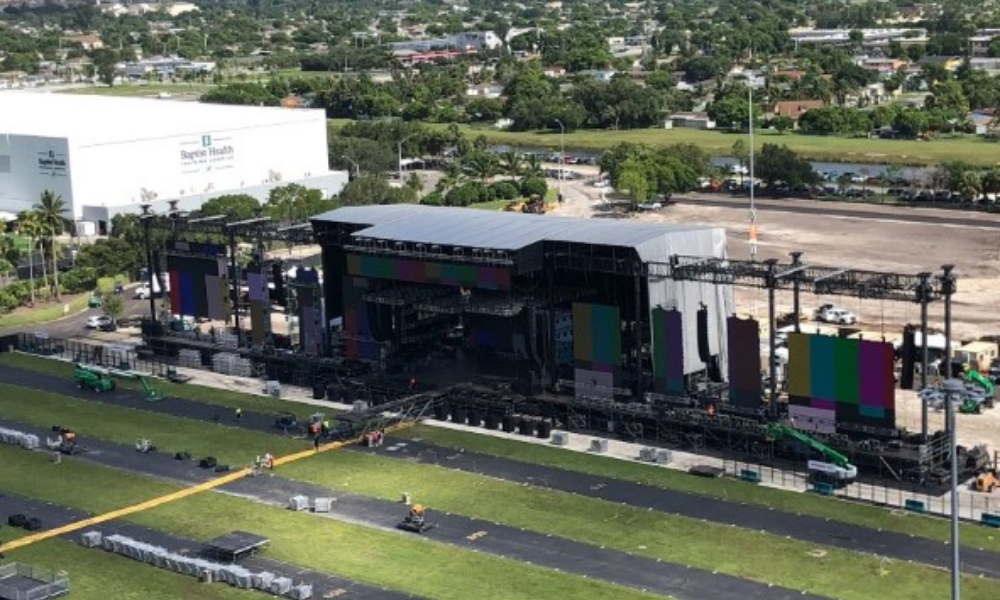 Customized to the Max
Per our client's specifications, the stage was customized to include an extended upstage length in order to accommodate huge LED screens and massive sound installations. As a result, the main performance area featured a whopping total of 6 additional video wings (3 per side). Each extension off the main stage served an important purpose from visual screen supports to flying line array (sound), and, of course, on stage, stage left and stage right VIP.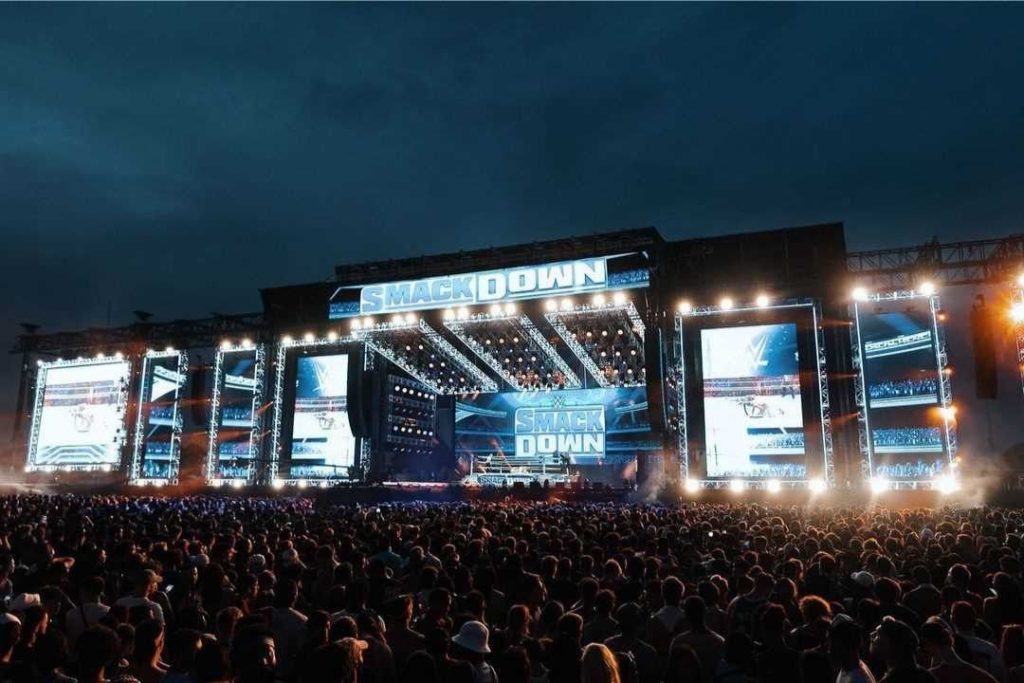 With over 4,500' (1371.6m) of decking used and sitting 8' (2.4m) off the ground, the sheer scale of this stage made it a truly unique build. For more information on our MTN HD+ system visit: https://www.mountainproductions.com/staging/main-stage-systems/mtn-hd-plus