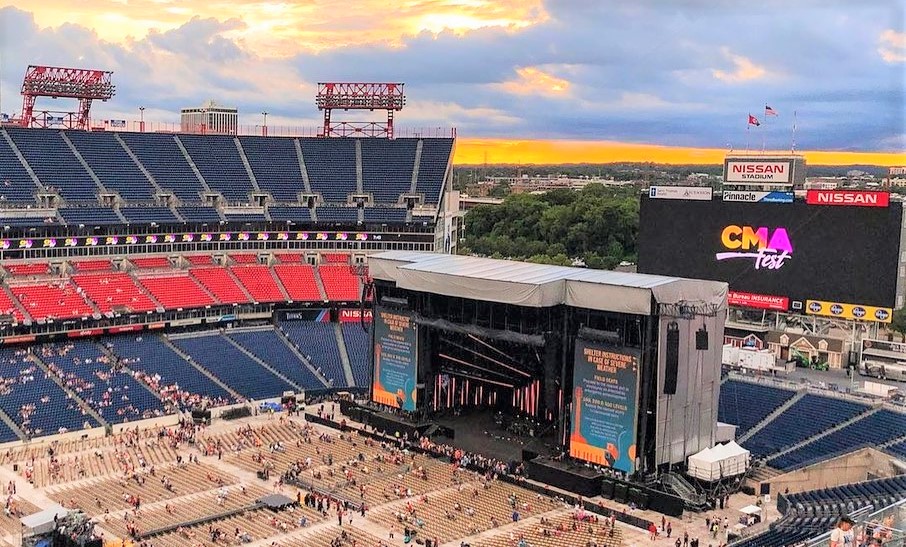 Every year, country music fans around the world gather in Nashville, Tennessee to attend the CMA Music Festival. Hosted by the Country Music Association, this four-day music festival is the oldest and largest of its kind. The CMA Fest first began in 1972 as Fan Fair® and today it remains the longest-running country music fest in the world.
CMA Fest 2019
For 2019, the CMA Fest featured over 300 performances across 11 stages from June 6 through June 10. At the heart of the event is the Nissan Stadium in downtown Nashville. This year, the main stage was host to country music's biggest stars, including Luke Bryan, Florida Georgia Line, Miranda Lambert, Rascal Flatts, Thomas Rhett, Carrie Underwood and Keith Urban.
Not only was CMA Fest back and bigger than before, so was the MTN team. This was our fourth year at CMA Fest and we took things to new heights with our stage build. The MTN crew were thrilled to be back again delivering the main stage for this year's festival that played host to a legendary line-up of country music superstars.
The Tallest MTN Truss HD+ System to Date
At this year's festival, we built our main stage as big as country music superstar headliners. Our MTN Truss HD+ System is an impressive temporary stage system. With its eight-tower design, it is capable of supporting 400,000 lbs.
We took things to the next level by increasing our tower height to 84-feet, our tallest staging system to date! We can't think of a better event to display our highest build, and we look forward to design and build even taller stages in the future. Additionally, we also provided our FOH, VIP, camera platforms and delay towers to make the biggest party in country music even bigger and better.
If you caught the festival live or the ABC Television Network special, what you didn't get to see was the hardworking individuals behind-the-scenes who help make the magic happen. Our crews work night and day to bring you the best live music experiences. We love being a part of CMA Fest and we look forward to future builds in Nashville and beyond.