On Thursday, June 21st, the first tent was pitched in the forest of the Double JJ Resort in Rothbury, Michigan. Then, the first row. Soon, it was very clear – the Forest Family was reunited for the eighth annual Electric Forest Music Festival and two sleep-deprived, excitement-filled weekends were about to begin.
Mountain Productions was proud to be on site again this year to build a number of our stages and set-ups ahead of the magic among the forest.  This year, Mountain Productions was responsible for the Sherwood Court Stage, the Observatory stage, the Forest stage and The Carousel Club, along with camping pods, risers, barricades, security towers, and additional auxiliary structures put in place to ensure everyone enjoyed the immersive experience.
---
The Sherwood Court Stage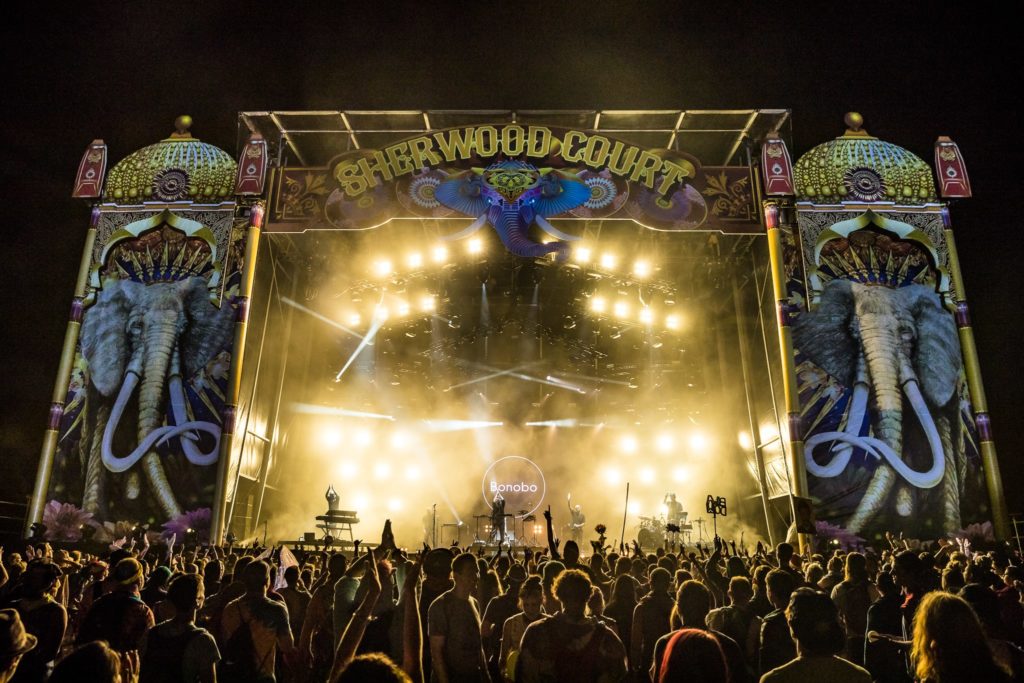 The Sherwood Court Stage stood sixty feet tall and forty feet wide. The Mountain Productions crew tailored this six-post system to fashion the always-eclectic artistic designs Electric Forest is known for. This year's stage featured majestic elephants that came to life with the music and lights of the night.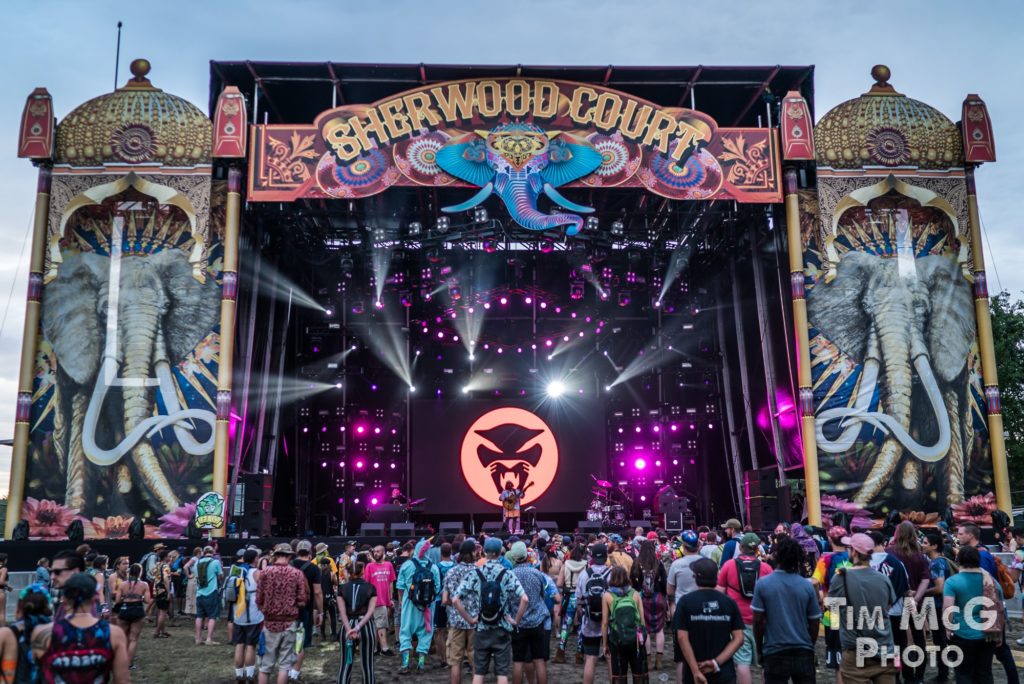 ---
The Observatory Stage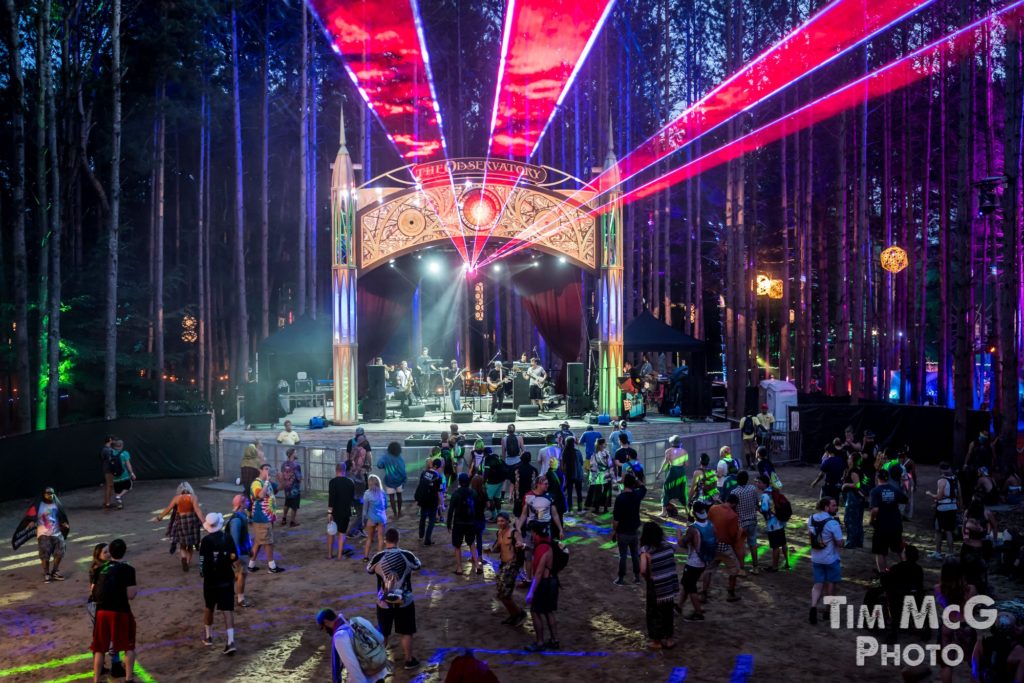 Here, at the Observatory stage, our stage generated an eclectic mix of fans for both weekends of Electric Forest. The openness of the low-profile stage fit perfectly for carrying out this section's ornate theme without diminishing the forest feel. This particular festival stage set-up stood at 24 feet by 24 feet and featured two 10-foot wings on either side.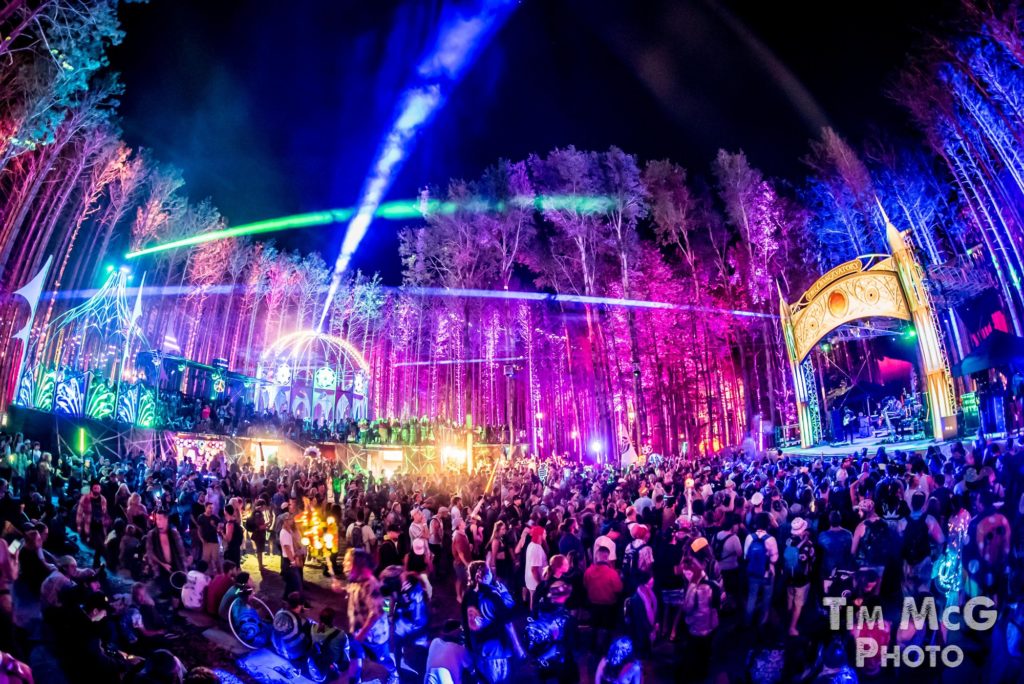 ---
The Forest Stage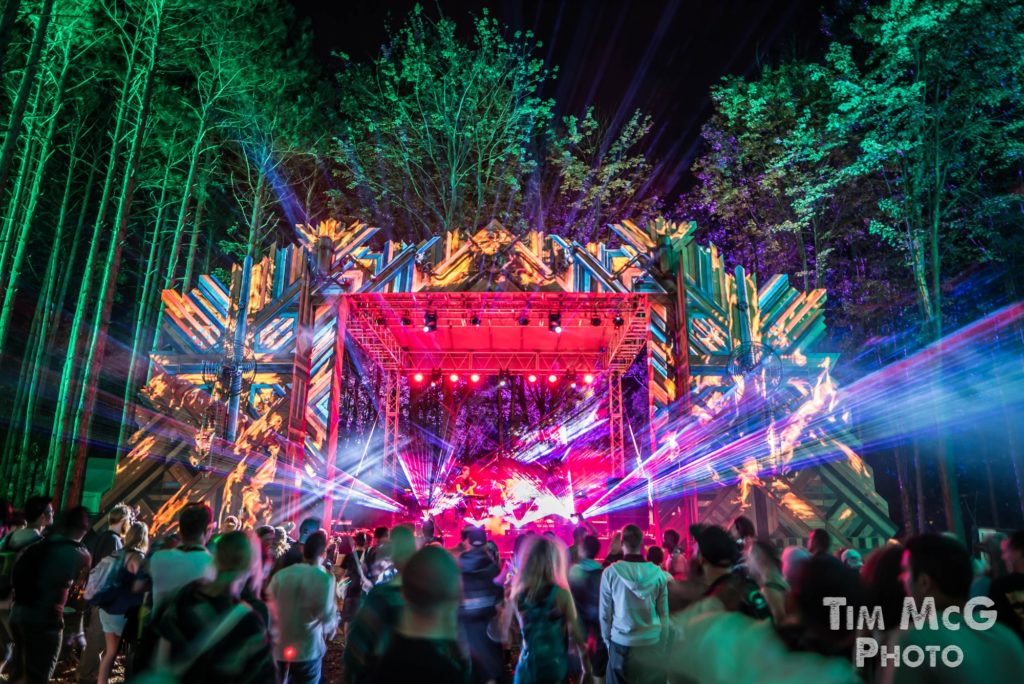 The Forest Stage took on a whole new feel for the 2018 Electric Forest Festival. This staging system also stood 24 feet on all sides. This festival stage build was perfect to stand within the tall pine trees of Sherwood Forest, with a design that both immerses itself into the forest and illuminates the experience within.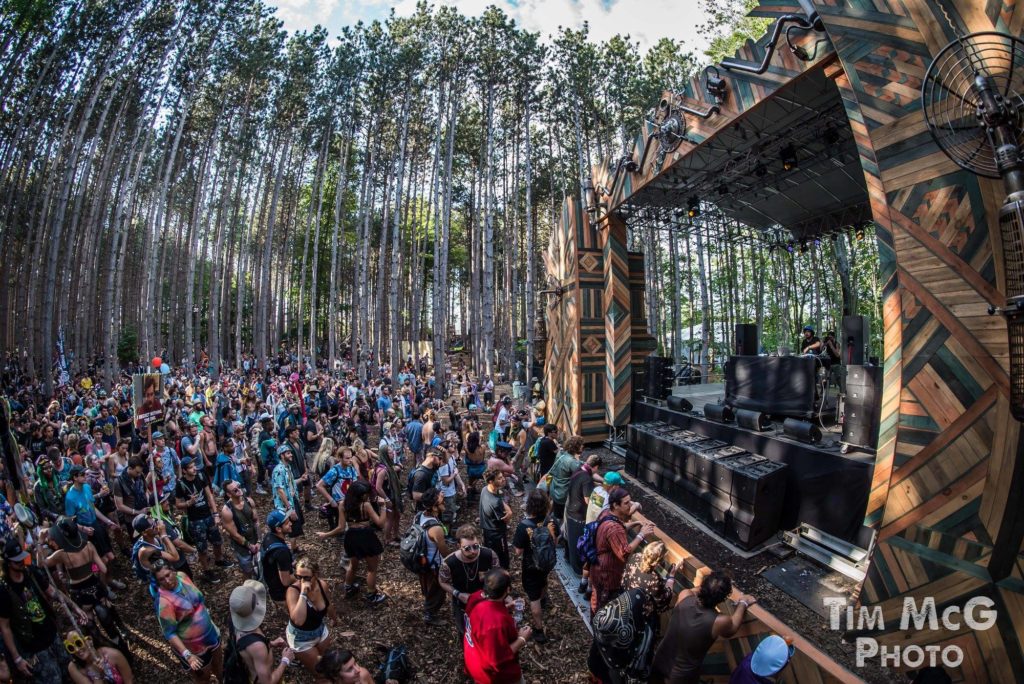 ---
The Carousal Club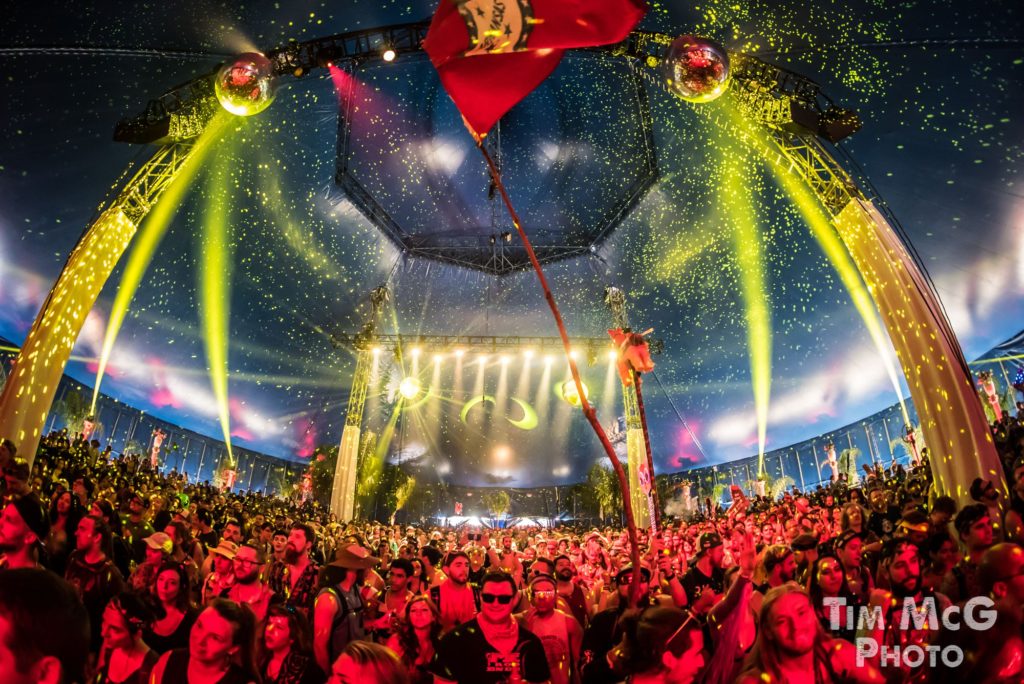 The Carousal Club added a fresh experience to The Hangar that the Forest Family knows and loves. This custom tent stage set-up was one of Mountain Productions' favorites to build for the festival weekend.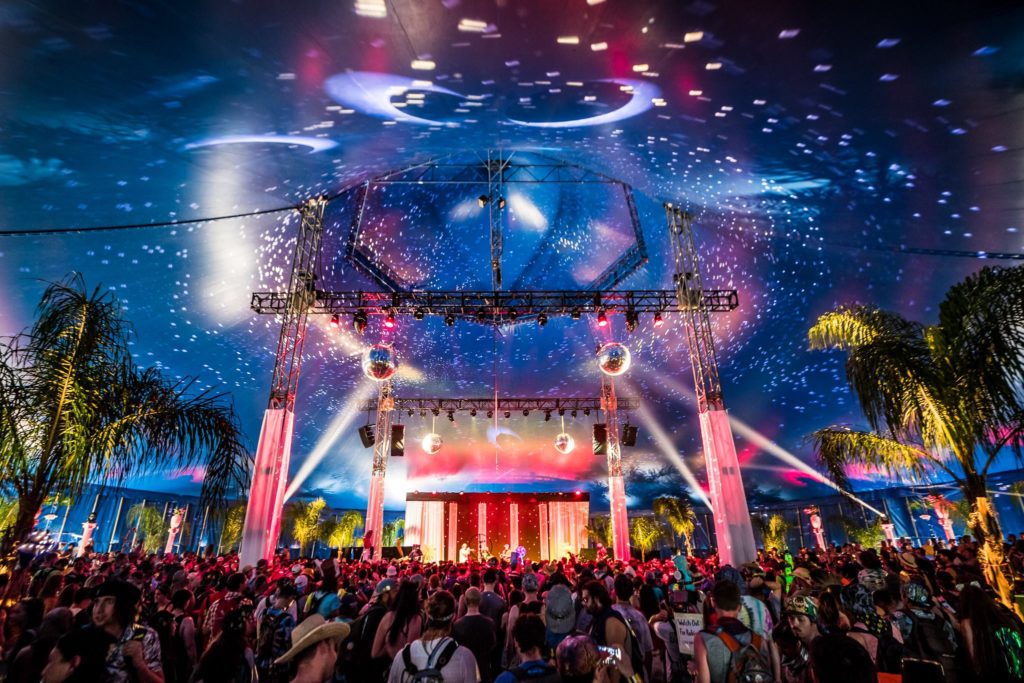 ---
Around the country and throughout the forests, there's always a Mountain Productions crew standing by; ready to build the biggest festivals and the most intimate events. Visit MountainProductions.com to learn more about what we can build for your event.