In the Woodlands of Delaware's capital city, 90,000 energized festival fans came together for the 2018 Firefly Music Festival.
Delaware's biggest event brought the likes of Kendrick Lamar, Eminem, Arctic Monkeys and The Killers to headline for the seventh edition of the Firefly Music Festival. Mountain Productions brought the stages, equipment and event production expertise.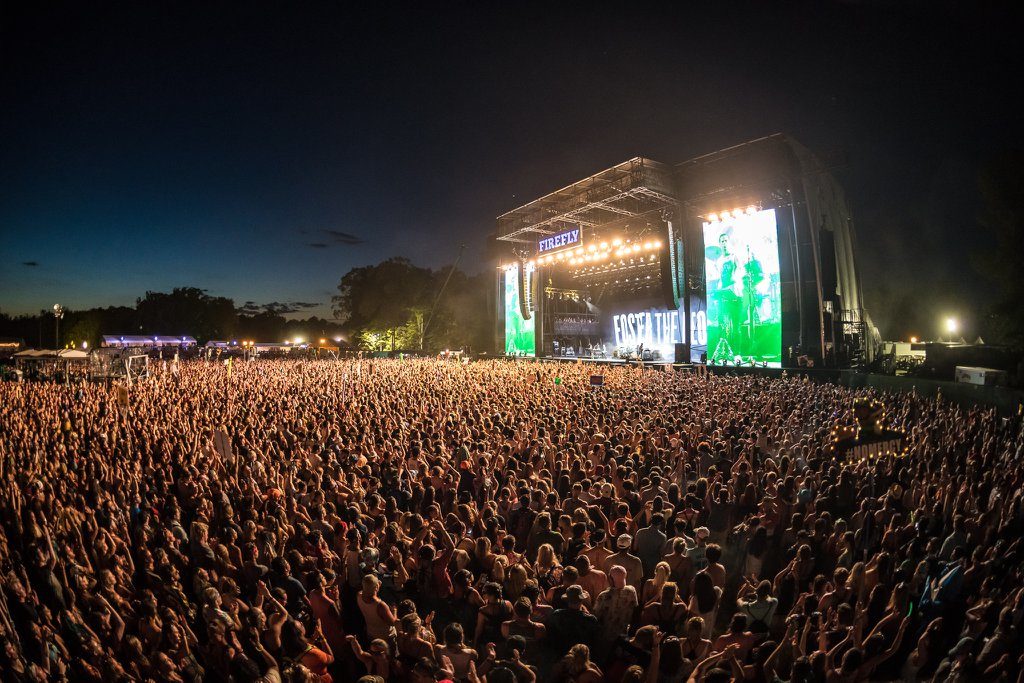 Campers began pouring into The Woodlands of Dover International Speedway on Wednesday. The Mountain Productions staging and rigging crews were on scene long before building the platforms fit for the legendary performers of the week.
---
The Firefly Music Festival Main Stage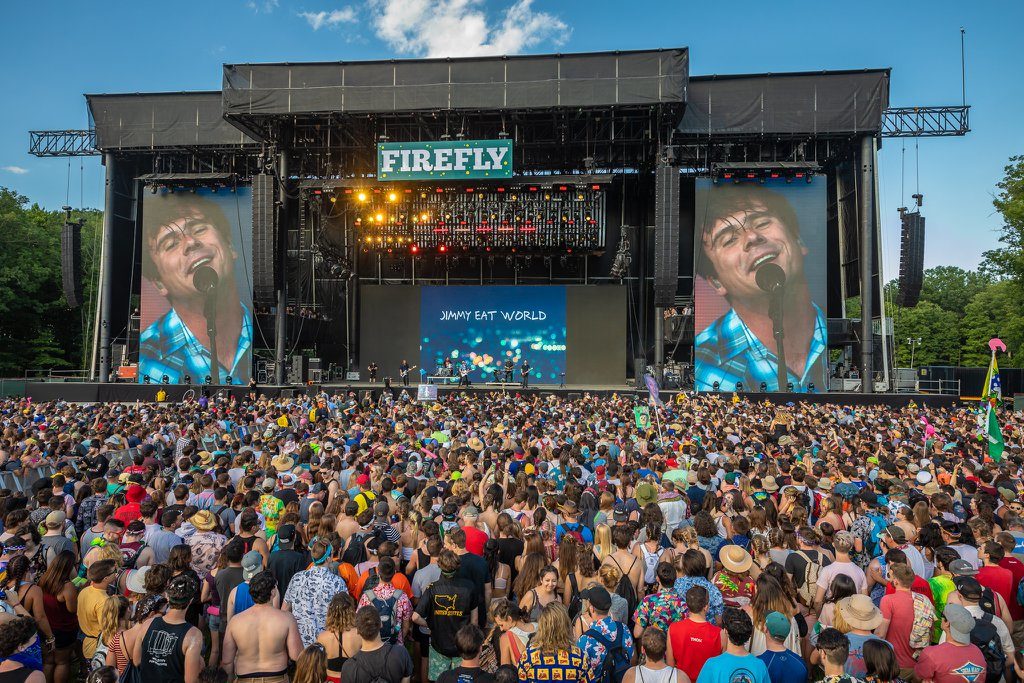 Mountain Productions built a staging system that has proven, time and time again, to deliver the biggest acts to the best fans and festivals. Our MTN HD+ Truss Staging System was front and center, standing as the Firefly Stage.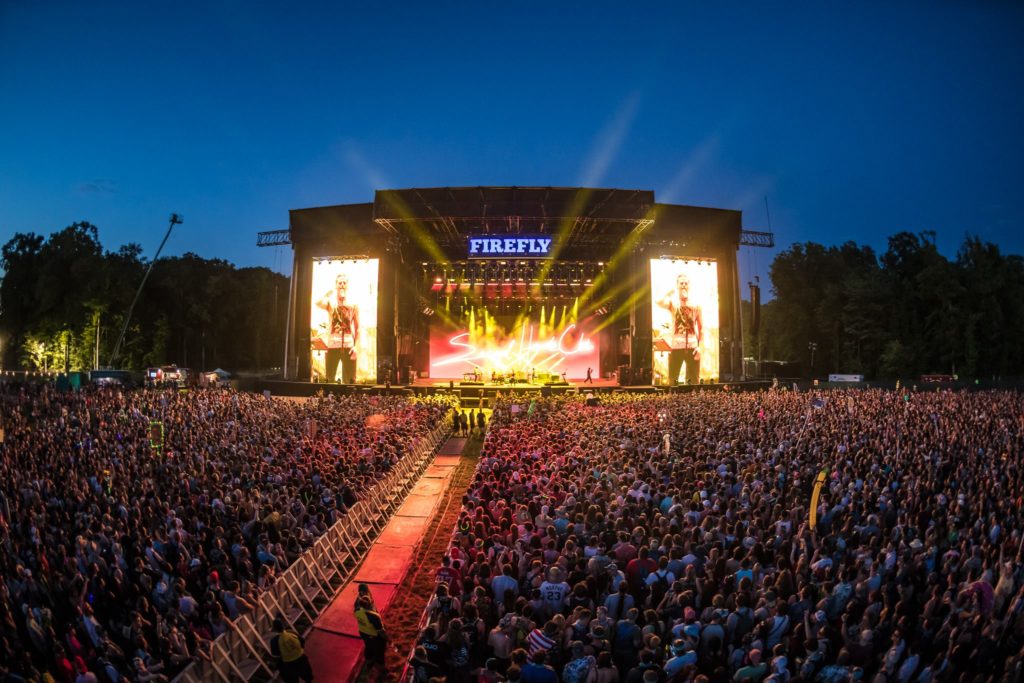 45-feet stage wings on each side brought the total stage size to a staggering 170 feet wide. Our front-of-house with retractable roof and various camera platforms kept the main stage looking and operating as well as the artists performing.
If you were looking for top-billed artists, the Firefly Main Stage was the place to be all weekend long. Fans saw Jimmy Eat World, Foster the People and Arctic Monkeys on Friday. The Killers spilled into Eminem on Saturday. Sunday delivered MGMT and Kendrick Lamar to send fans home satisfied and recharged with the energy they brought with them earlier in the week.
---
Mountain also built dozens of other structures throughout the 2018 Firefly Music Festival. Our teams built an all-new, custom stage structure for The Coffee House, as well as Front of House structures, delay towers, camera platforms and other event support equipment for the Pavilion Stage, The Backyard Stage and The Lawn Stage.
More Photos: