In Downtown Miami's Bayfront Park, more than 30,000 spectators and nearly 1,700 athletes representing over 30 countries met for the 2018 Wodapalooza festival, celebrating life and fitness.  
From January 11th through the 14th, the world's most elite athletes, amateurs, spectators and sponsors came together for an equal dose of fitness and festival. While the competitive nature was surely the highlight of the weekend, fire breathers, food, music, dancing and wild water shows offered something for every spectator.
Mountain Productions was happy to be on scene at this year's Wodapalooza fitness festival. From the moment guests arrived, they were welcomed by an exceptionally grand truss entryway designed and fabricated through our MTN Vibe scenic department, with help from our partners at Algorithim, and built by the MTN team.

While custom soft goods added a splash of color, the dimensionalized "Wodapalooza" lettering fixed to the top of the rounded truss structure let fans know that, without question, they had arrived to the premier fitness festival.
The Flagler Stage was the spot to gather for some of the festival's biggest competitions. Our event production crew built a video and sound support structure for the main event area.
Standing at 127' by 25' by 38', this structure carried a 30,000-pound capacity. The Flagler structure was as strong as the competitors standing within its parameters.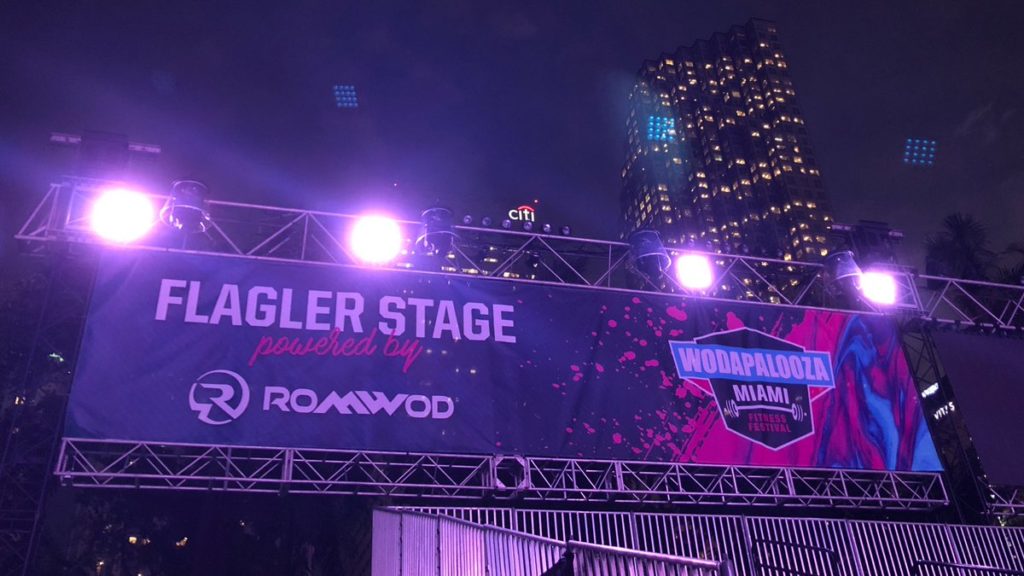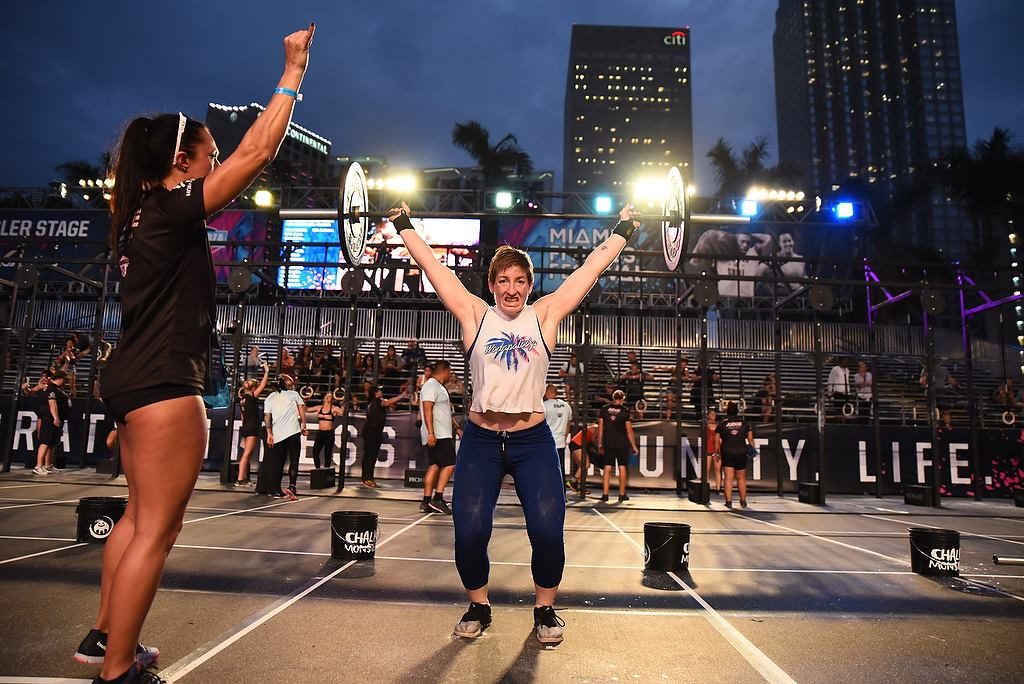 The Bayside stage offered the perfect backdrop for the competitions. Mountain provided the main riser standing at 100 feet by 42 feet and a support riser at 42 feet by 35 feet.
We also built support truss structures for the competitions and video and sound technologies within the Bayside Stage area and provided all necessary stairs and handrail.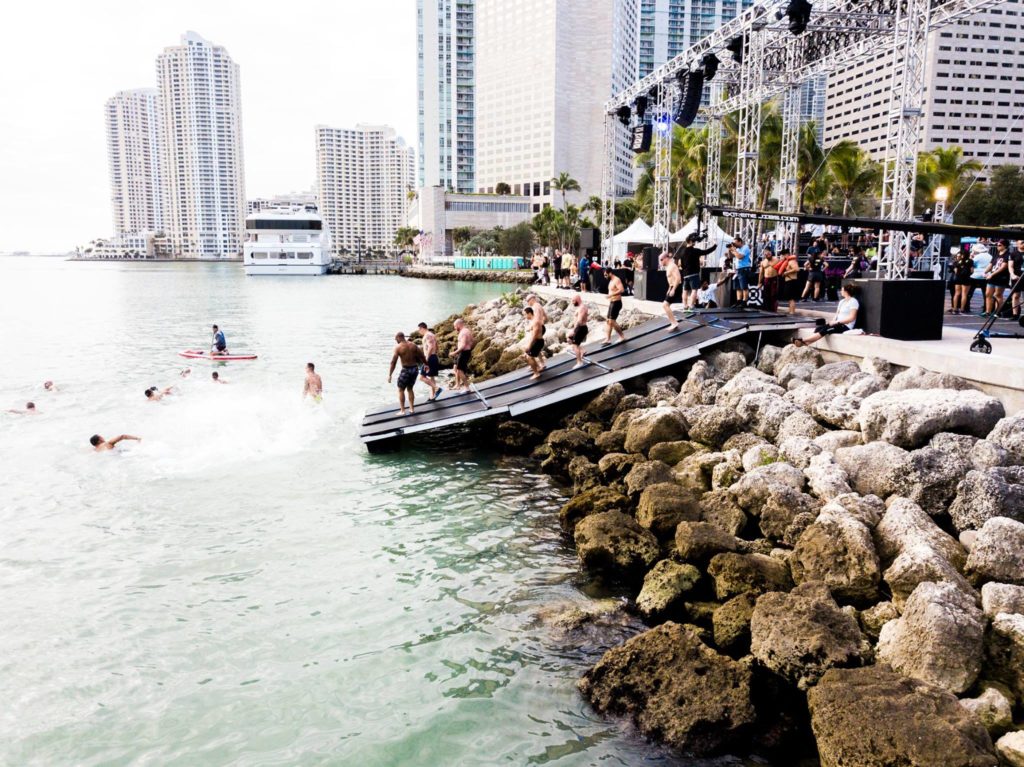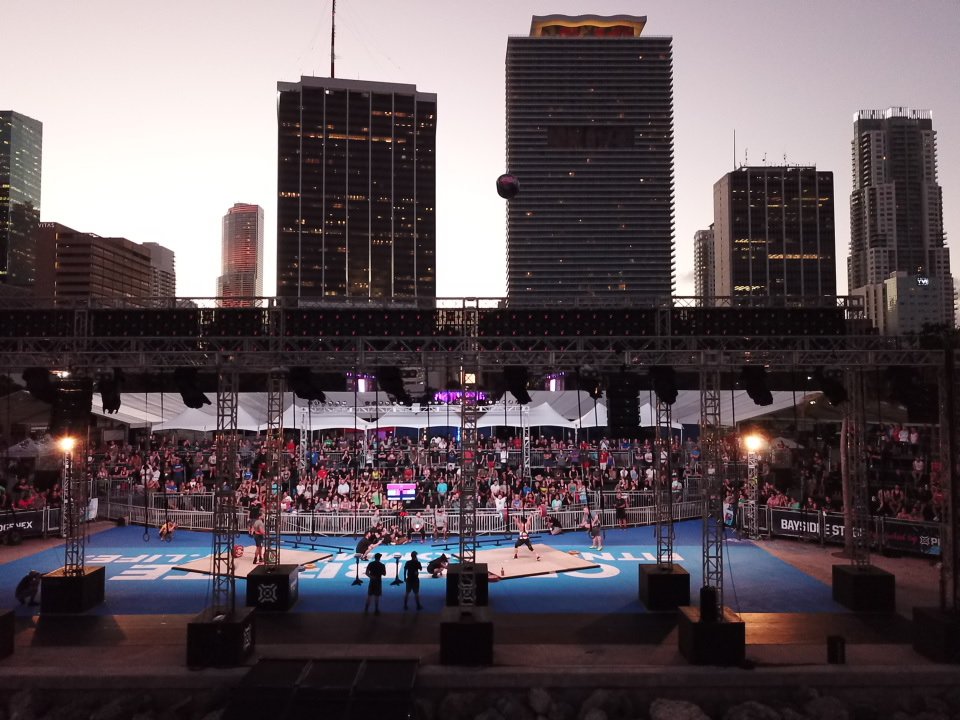 Aside from the competitions, the 30,000 spectators were drawn to over 100 vendor and sponsor booths offering a little something for everyone. Mountain Productions provided a custom vendor booth for Caffeine and Kilos.

The lifestyle brand based out of Sacramento, California, is known for their coffee and active apparel. To showcase their high-energy brand, the MTN Vibe scenic department designed and built a custom 10 foot by 20 foot truss structure featuring a raised floor and custom countertops and shelves.
Our in-house fabricated, custom scrim header drew fans in while the elite gear and coffee bar kept them on scene.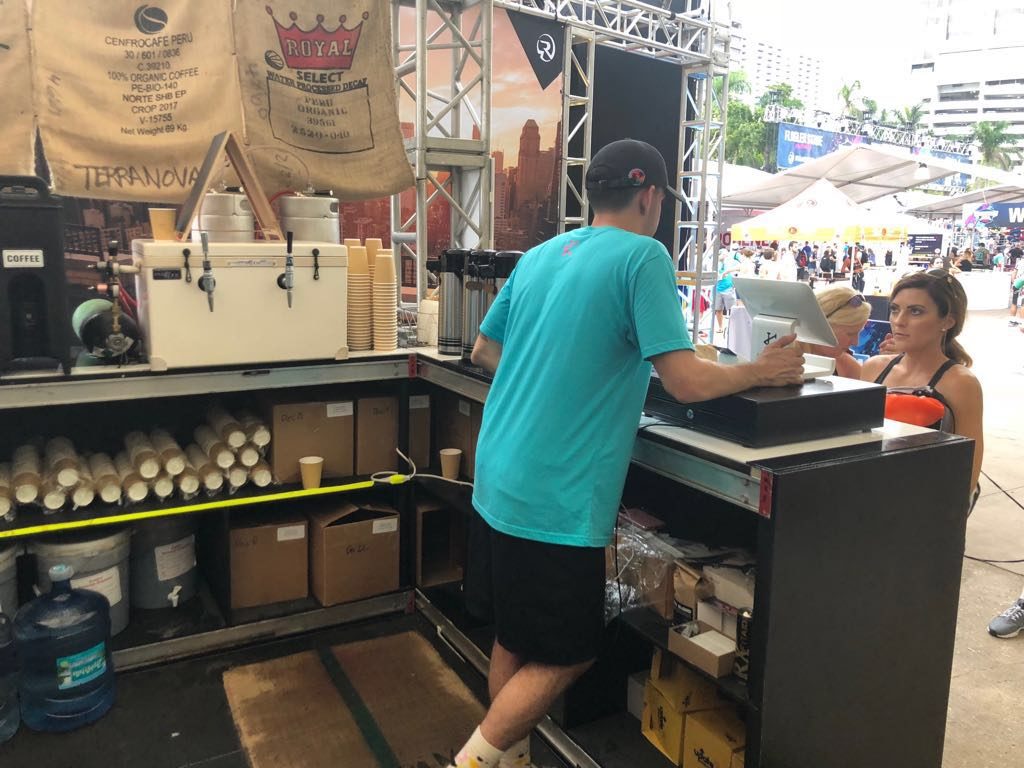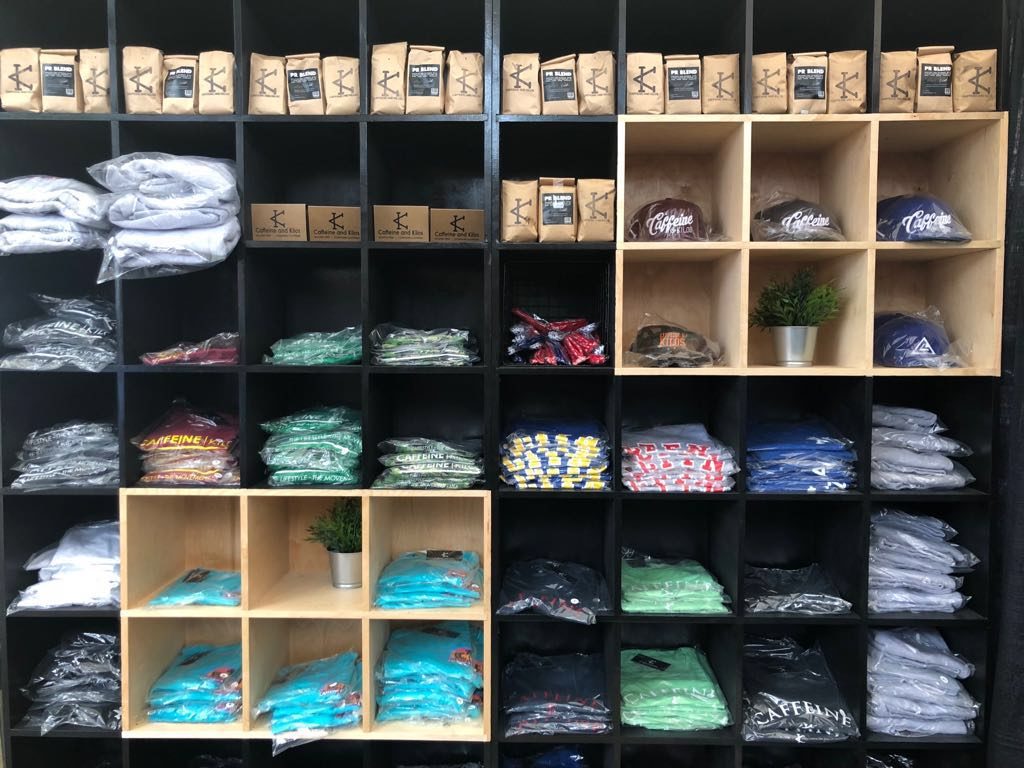 Mountain Productions also built a custom vendor booth for Romwod, an online workout and mobility platform. Their truss booth structure stood at 20 feet by 40 feet with two flanking truss goal posts and featured a black roof skin. Using the hashtag #SwoleandFlexy, this custom truss booth received plenty of attention throughout the WZA weekend.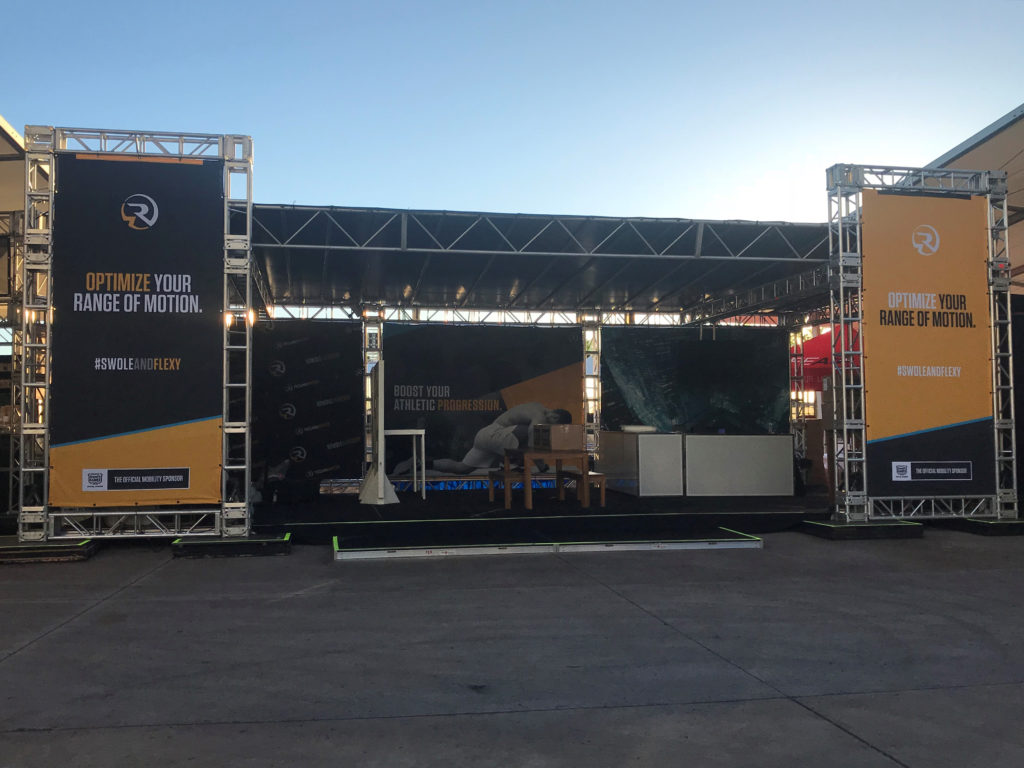 ---
Mountain Productions is no stranger to the nation's largest lifestyle events. For information on our full range of our event production expertise, visit MountainProductions.com now!