Dinosaurs, beats and bass. The inaugural Lost Lands festival offered an experience unlike any in the past 65 million years. Mountain Productions was on site to make it happen.
A sold out crowd of headbangers grabbed their sleeping bags and traveled to Legend Valley, Ohio, for three days and 500,000 watts of bass. Excision and Zeds Dead headlined amongst dozens of the filthiest DJs and producers. Dinosaurs roamed, lights illuminated and bass lines dropped for an unforgettable festival experience.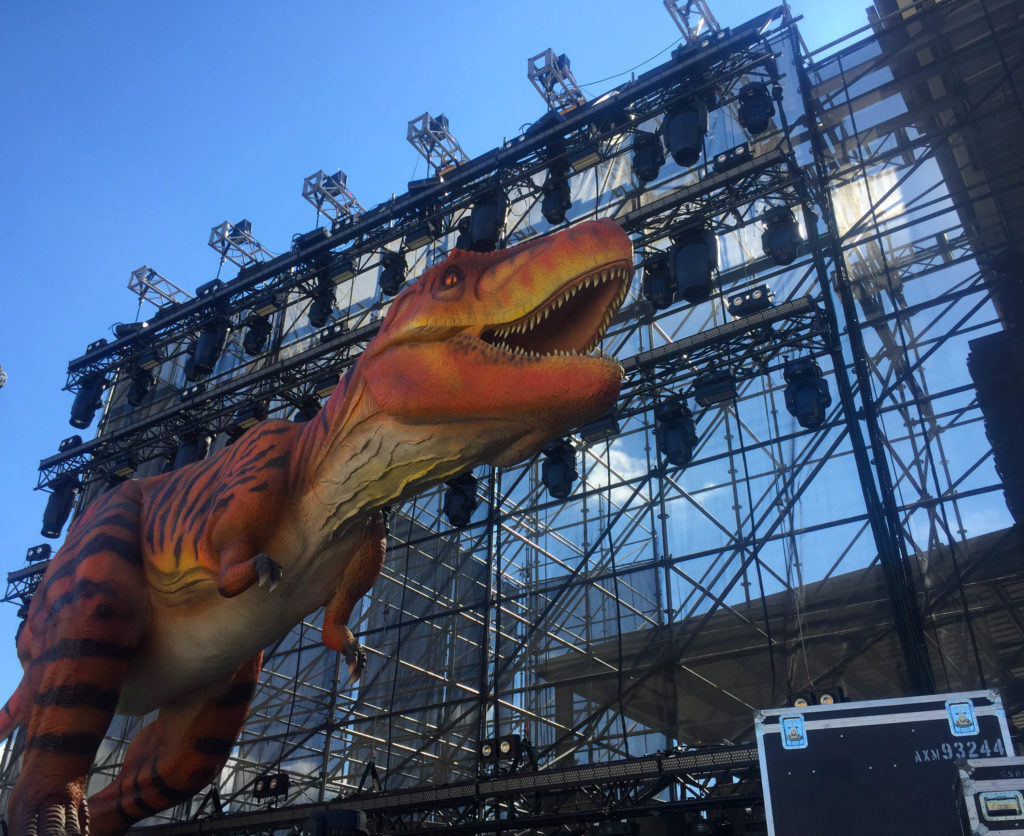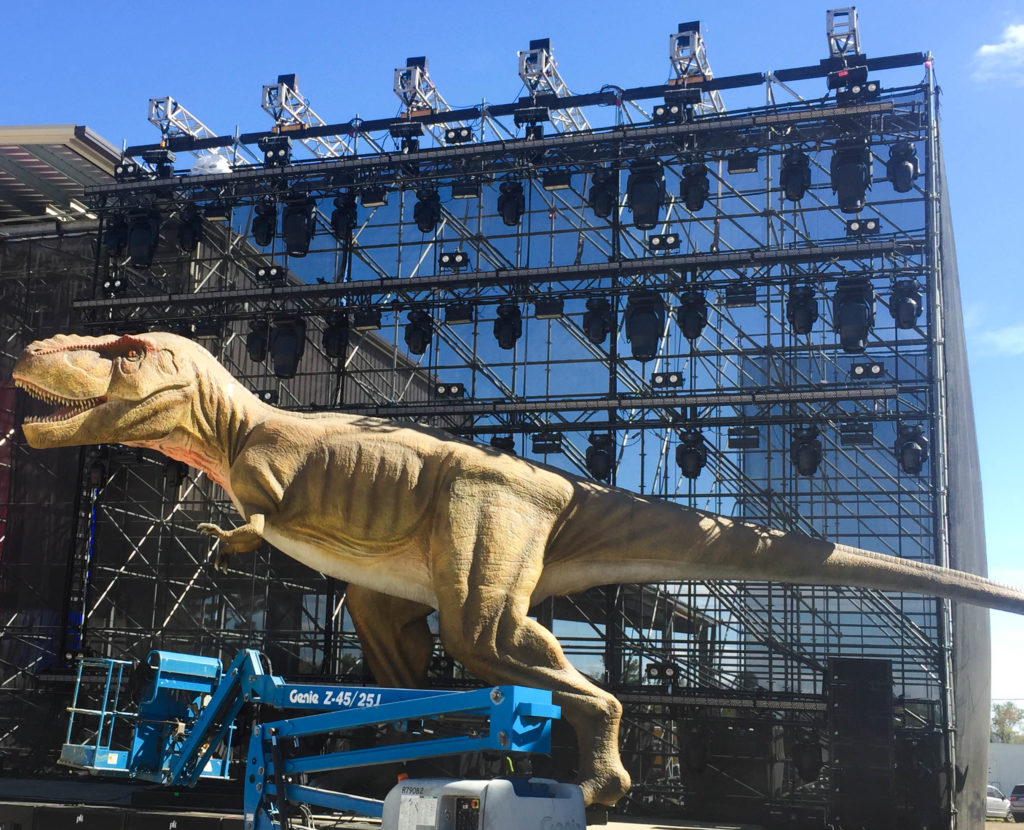 There was nothing prehistoric about our state-of-the-art staging and rigging for Lost Lands 2017. With scaffold towers 40 feet tall and 49 feet wide and a downstage extension of 162 feet, the main stage was sure to be seen among the dinosaurs.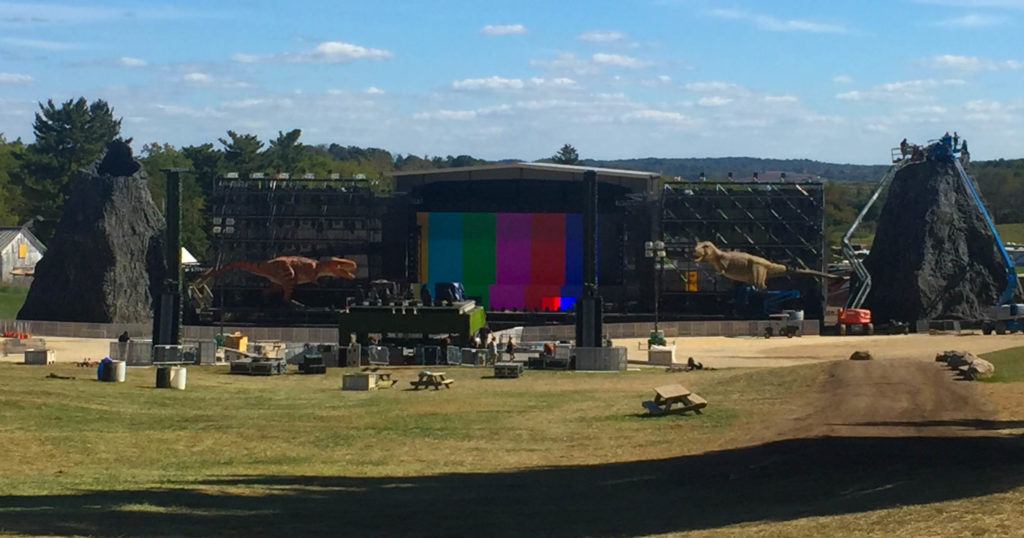 Measuring up at 80 feet by 35 feet, the second stage packed just as much of a punch. Whether you found yourself in the Cave of Souls or in front of the Prehistoric Paradox Stage, you were sure to get lost in the beats and bass at this first-of-its-kind festival.  
Our delay towers and projector platforms also helped to immerse the crowd into the experience, while more than 1,000 feet of barricade kept the headbangers from feeding the animals. All equipment was kept safe from being trampled by a t-rex with our fully protected Front of House build.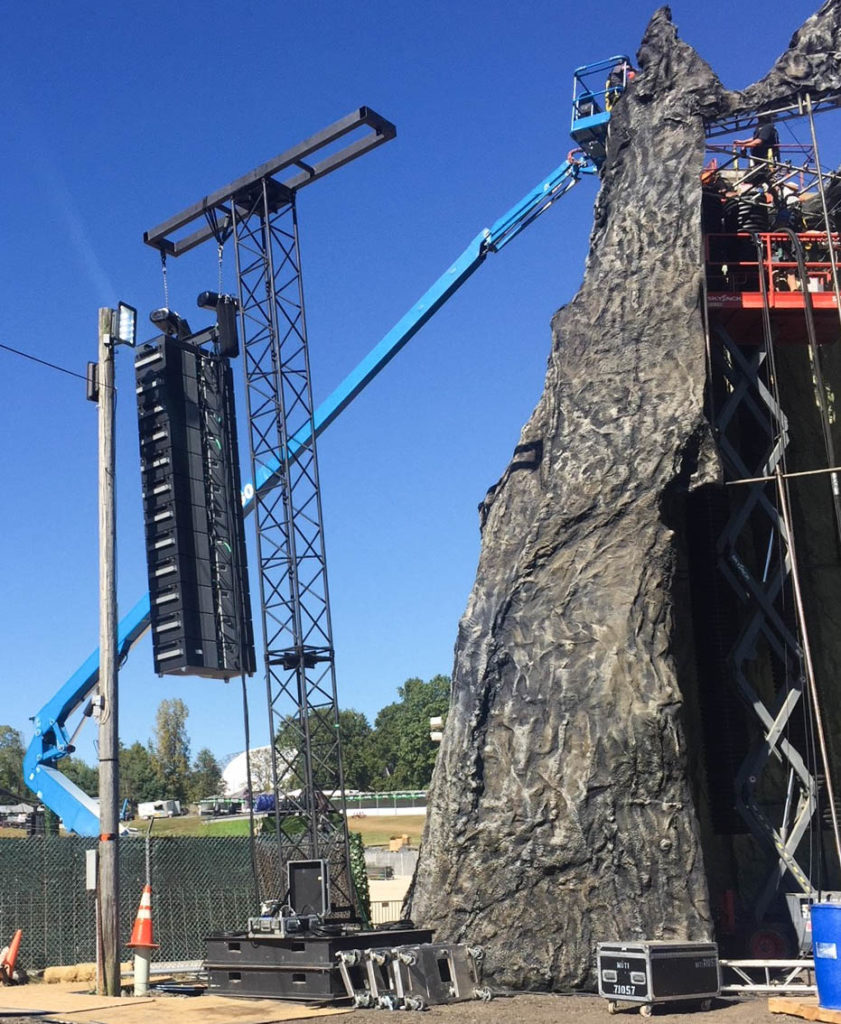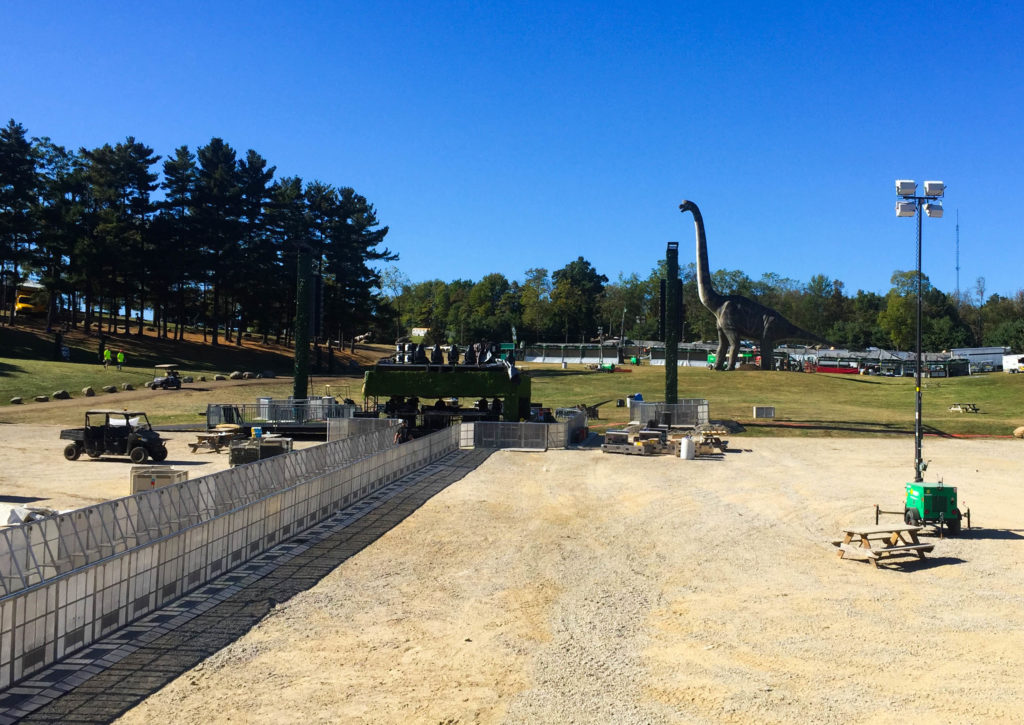 2017 was Excision's first bout with hosting a major music festival and it was largely a success. As North America's Leader in Staging and Rigging, we were happy to lend our structures and expertise to rage alongside the prehistoric greats, the living legends on stage and the tens of thousands of headbangers that showed up to have a good time.
---
EVENT RECAP VIDEOS