Mountain Productions began to build their reputation as one of North America's leading event production companies in 1981 after producing a legendary benefit concert for Simon and Garfunkel in Central Park. Just a few blocks away, Manny's Music was where Paul Simon, himself, bought his first guitar at the age of twelve.
Located just outside the theater district, a landmark that once served as the heart of Manhattan's music scene, Manny's Music, is now set to be demolished.

Find more videos like this on THE VIRTUAL WALL OF FAME
Generations of musicians spanning from Buddy Holly and the Beatles to Bob Marley and Jimi Hendrix trusted Manny's Music on West 48th Street during their 74 years of operation. It's the store that Buddy Holly got his first Stratocaster and the very same place where Jimi Hendrix got his. Mick Jagger and David Bowie shut down the neighborhood when they visited the store together.
Photos adorned the wall of all of the young, inspired musicians that made their dreams come true. Former owner, Henry Goldrich, was the son of Manny Goldrich. Like his father before him, he got just as much joy helping anyone of any skill set develop their love of music.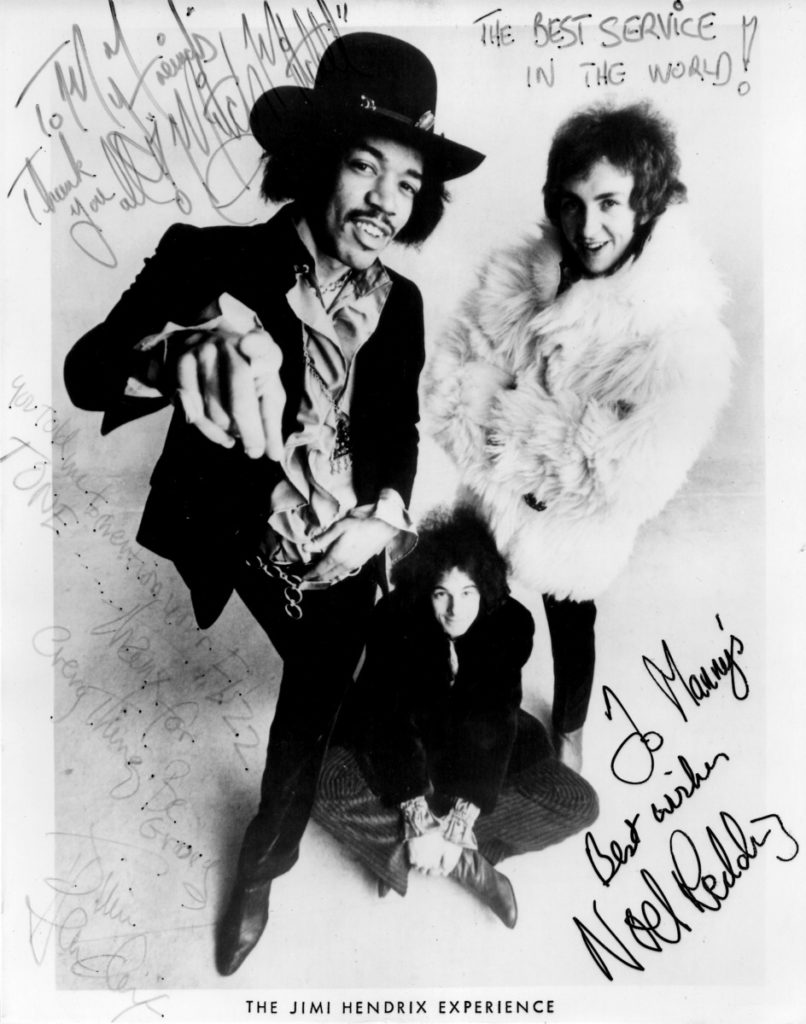 "You could be the kid next door just buying a pair of drum sticks with your allowance, or Ringo Starr, and you got the same treatment," wrote Goldrich's daughter, Holly Goldrich Schoenfeld. "What he really loved was to see kids go from nothing, to making it, and then making it to the wall."
The Beatles used to buy out much of the merchandise in Manny's when they were in the states and resell equipment back home in England. The first visit, made by George and Ringo, led to a long lasting relationship between the band and put Manny's even higher on the map of music industry legends.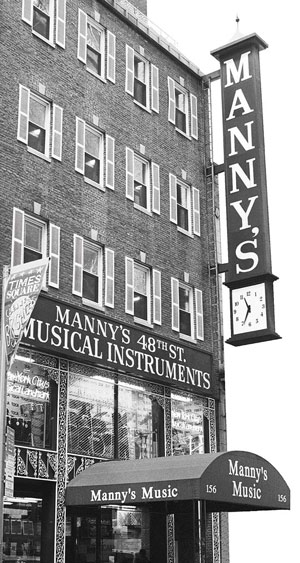 The Yardbirds, made up with Jimmy Page, Jeff Beck and Eric Clapton were also frequent customers and friends to the Goldrich family. Bob Dylan, members of Led Zeppelin, The Animals, and virtually every musician that's stepped foot in New York City and had the faintest desire to play music has seen or heard of Manny's.
"Manny's was a place where you could almost feel the spirit of those musicians whose photos adorned the walls," wrote Carlos Santana for Henry Goldrich's book, 'The Wall of Fame'. "I treasure my experiences in this wonderful place."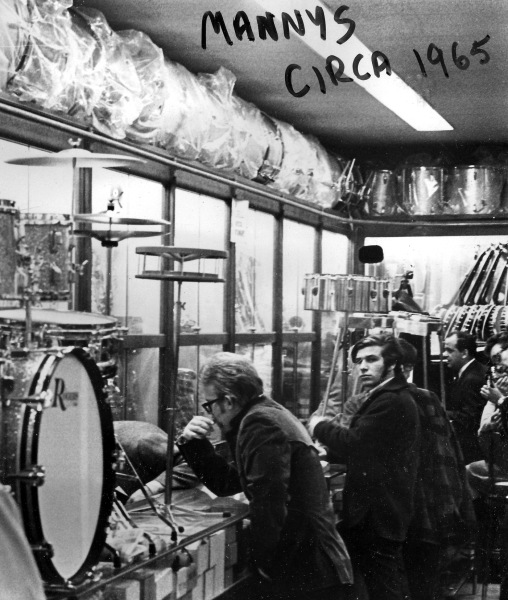 Jeff Skunk Baxter, of Steely Dan and Doobie Brothers fame, was also an admirer of Manny's and the Goldrich family.
"Everyone knows Henry Goldrich as a music store icon," wrote Baxter. "I also know him as a mentor and friend. I first met Henry at Manny's when I was fourteen years old and shopping on 48th Street in New York for a Fender Jazzmaster. As my musical career became more and more successful, first with Steely Dan and, later, with the Doobie Brothers, I would always stop in to see Henry.
"Henry knew I was a long way from home and would keep a gruff but caring eye on me. Henry touched the lives of a host of people and made this world a little bit better."

Find more videos like this on THE VIRTUAL WALL OF FAME
Manny's shut their doors several years ago, but musicians and music fans still flock to West 48th Street to get a glimpse at where some of the most iconic names in the business bought their gear. The five story building is now set to be demolished and preliminary work has begun.
The walls that built the music industry will be set to come down soon, but the legends that once called this place home, including Manny, Henry and Holly Goldrich will live on for generations to come.