Getting the right sized softgood panels for your mobile stage is important and sometimes harder than you may think. With everything going on during the production planning process, printed banners and the stage finishing is often one of the latest topics to arise in conversation. We're no stranger to tight deadlines and always prepare for those unexpected, last-minute requests, but it's a big stress reducer to have your panel sizing and specifications all sorted out from the get go.
Below are some downloadable sheets to have on file that cover the popular SL and SAM style mobile stages. Whether you're renting an SL-100 for a local festival or plan on setting up the massive SAM-575 as a main stage at your next outdoor music event, properly sized and beautifully printed banners can make a huge impression on your guests. Download, share, and print these PDFs so you can make sure your stage has the right banners every time.
SAM-575 (click to download)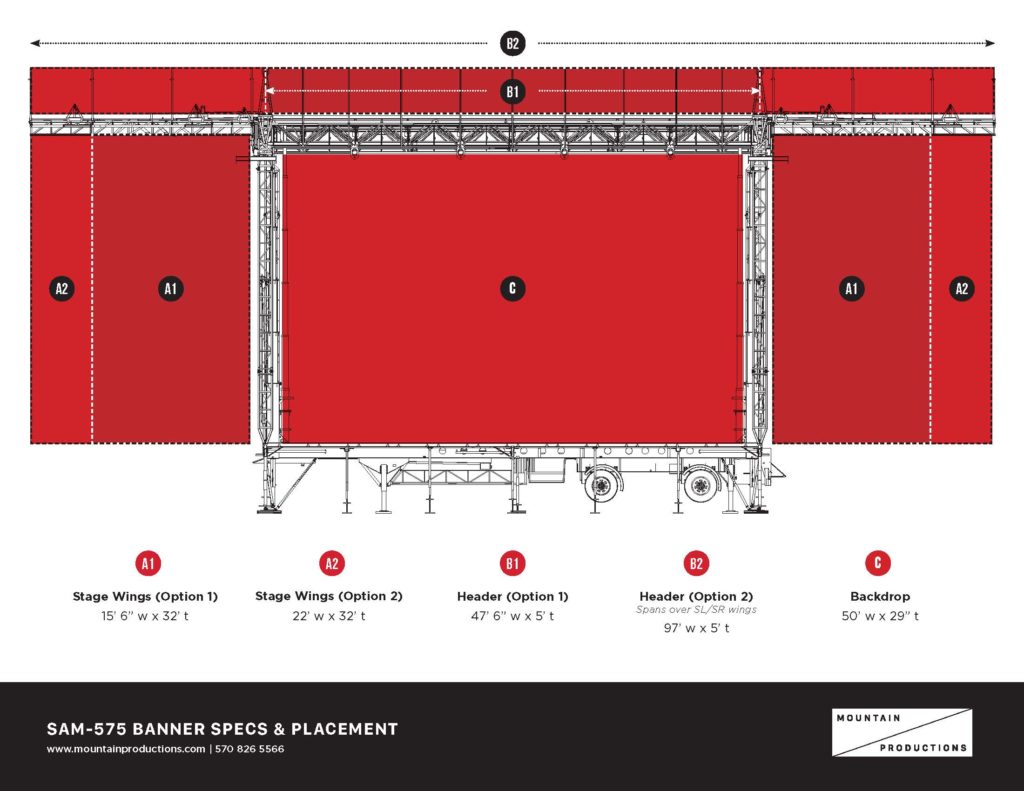 ---
SAM-555 (click to download)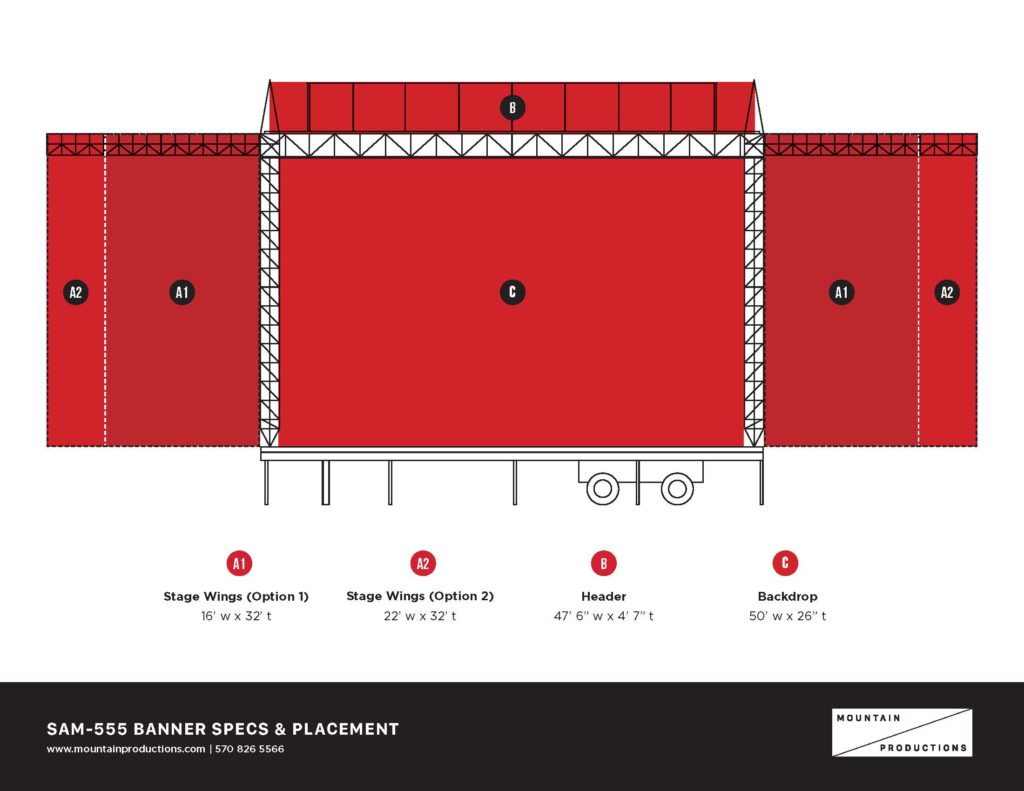 ---
SAM-550 (click to download)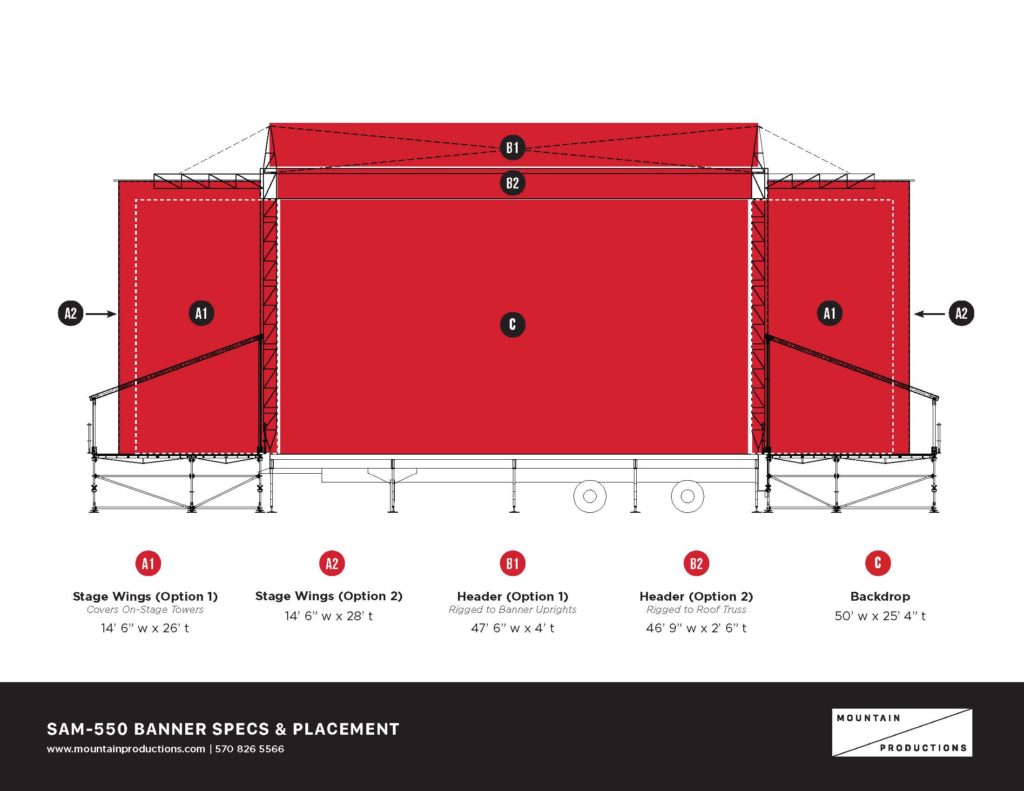 ---
SL-320 (click to download)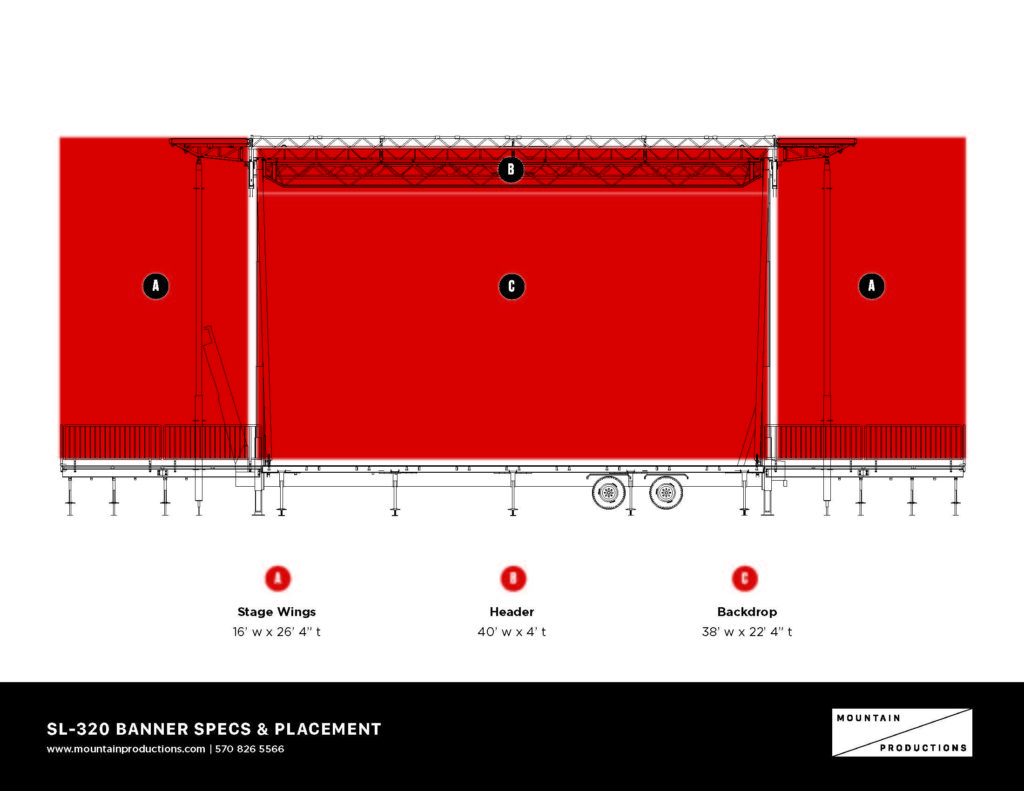 ---
SL-260 (click to download)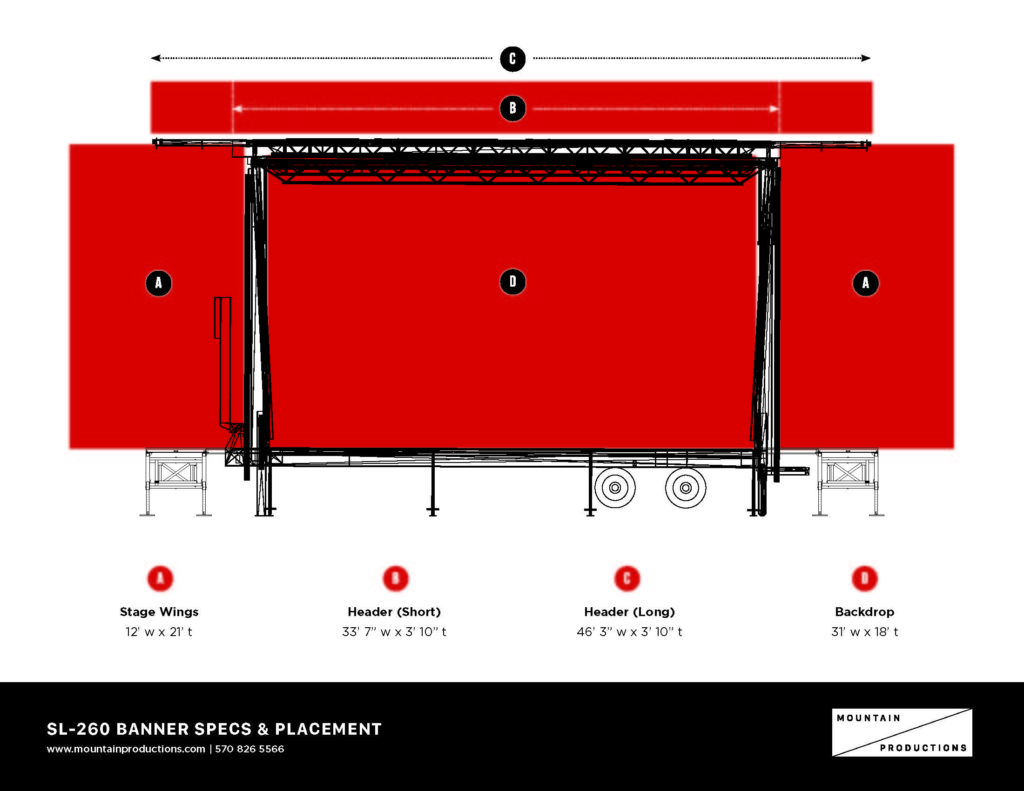 ---
SL-250 (click to download)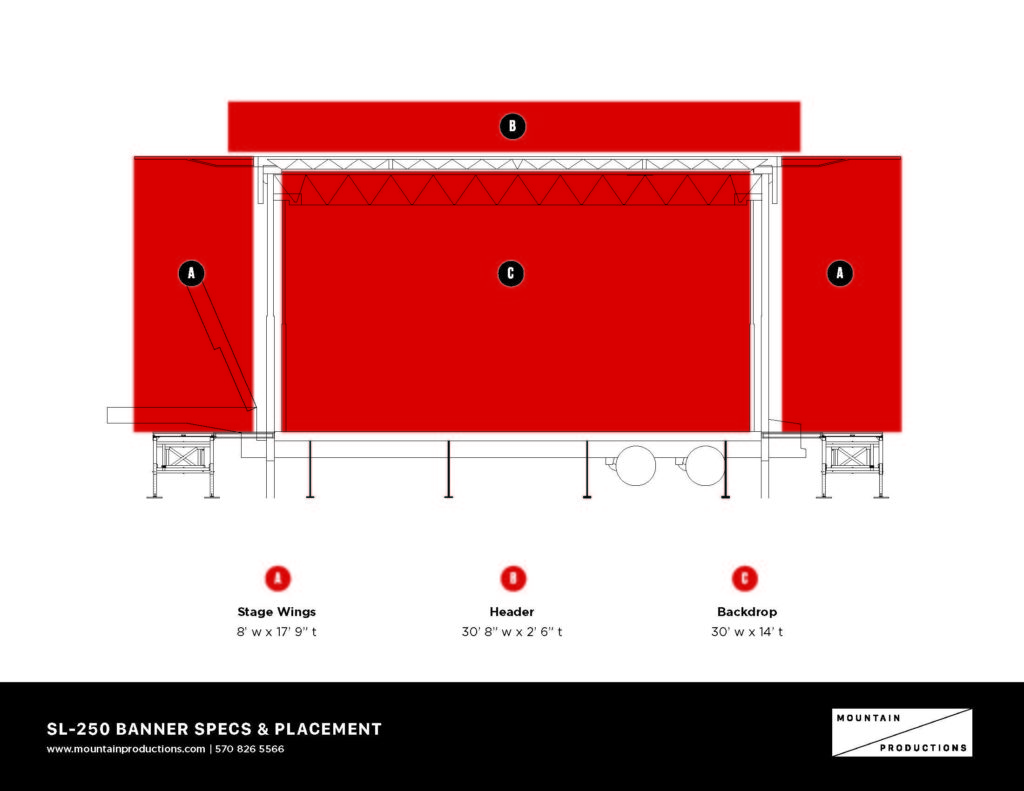 ---
SL-100 (click to download)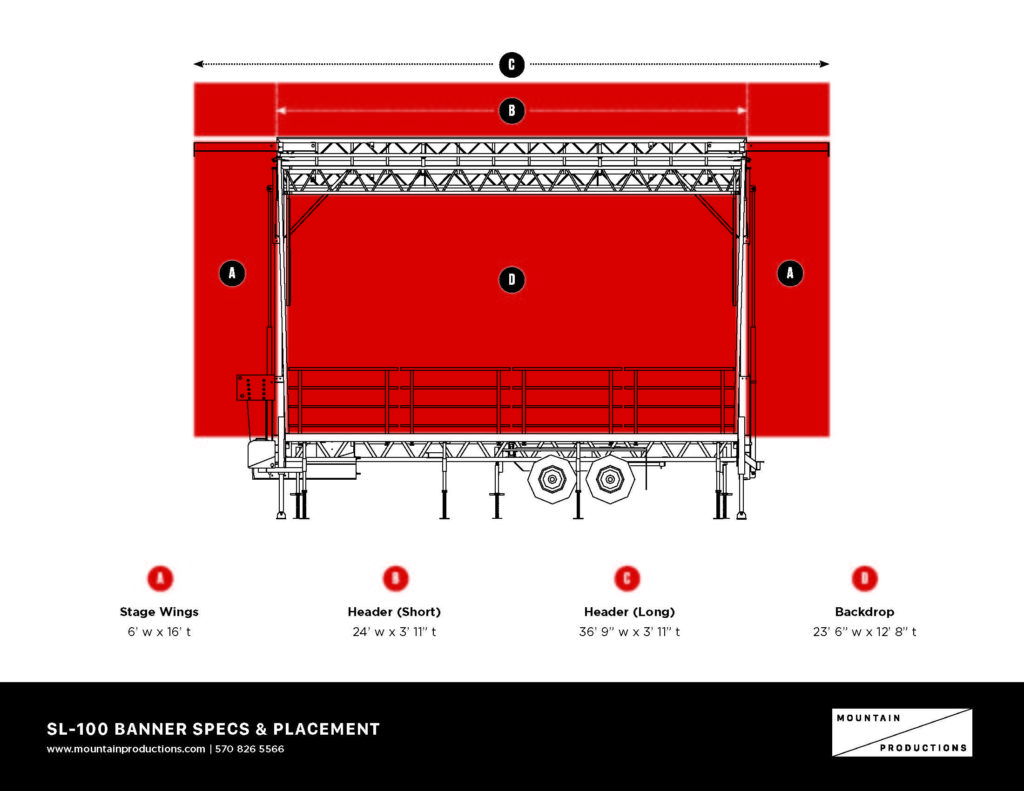 Remember to always confirm sizing with your production team supplying the mobile stage. Our team is capable of renting your next mobile stage and printing the custom banners you need—these are the sizes that we work with. If you'd like us to take a look at your next printing request, send us an email at info@mountainproductions.com or give us a ring at 570 826 5566.