Gigging, touring, theater, and every type of production worker needs reliable hand protection for their every day jobs. Gig Gloves are some of the best work gloves available and unlike their competition, you won't have to take these off throughout the day. Many standard work gloves are often bulky and don't offer much dexterity when it comes to making fine tune adjustments and precise movements or operating touch-screen devices. This is where Gig Gloves stand out from the crowd.
Gig Gloves have fold-over fingertips on the thumb, pointer, and middle fingers that allow workers to use small tools and items without ever removing the gloves. This also makes using a touch-screen device easy while still protecting your hands. This feature alone is a great benefit to production workers (forgetting where you put your gloves won't be an issue anymore!), but Gig Gloves also boast a handful (no pun intended) of helpful features.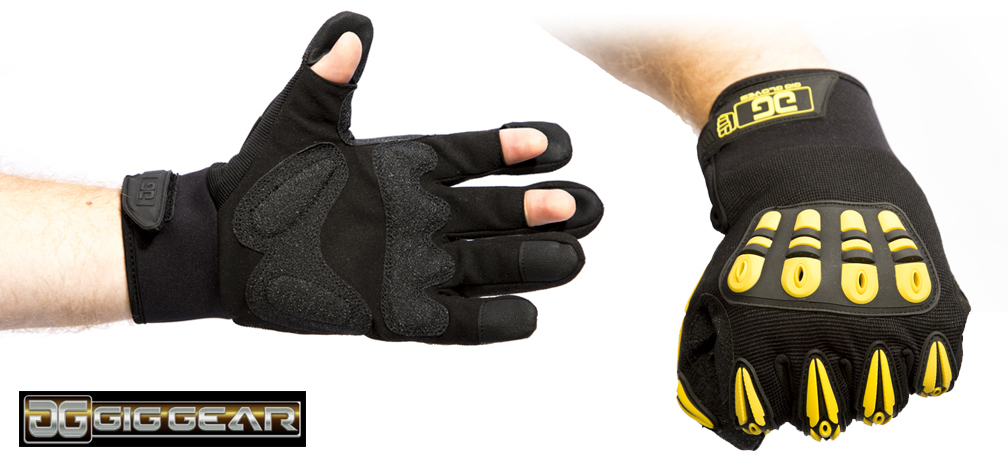 The features hard-working crews rely on
These gloves are built with the same toughness as their intended wearer. Strong, durable materials provide all-day protection, breathability, and long lasting use. TPR molding on the back of the glove and finger areas will keep you confident you're getting the ultimate protection against impact, abrasions, or pinching. Additionally, Gig Gloves have padded grip protection on the palm that allows for a strong grip even in slippery conditions.
Click Here to View the Original Gig Gloves V2 at ShopMTN.com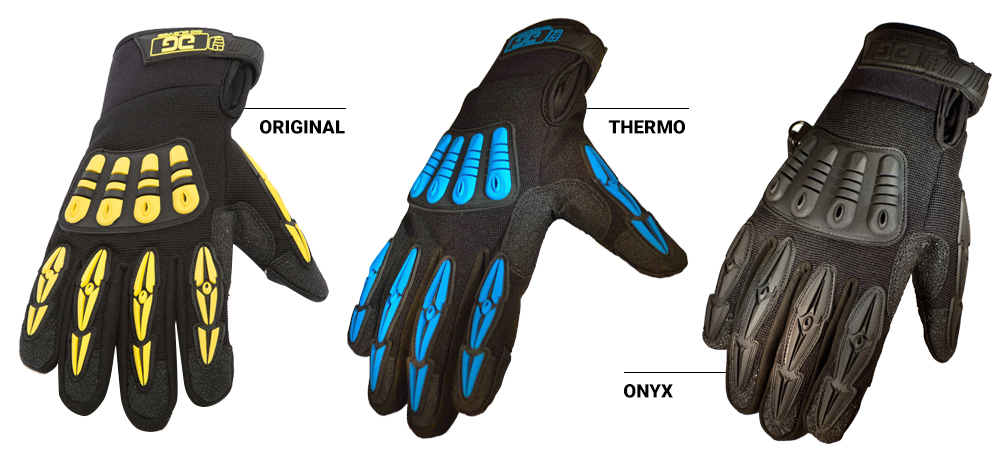 Three models: Original, ONYX, and THERMO
Along with the Original Gig Gloves are the ONYX and THERMO models. ONYX Gig Gloves offer the same features found in the Original style but in an all-black design. When your role is to support the show rather than be in the spotlight, the ONYX gloves will be your best friend. These discreet yet durable gloves keep you invisible during the event—you won't have to take a sharpie to black-out the logos on your gloves anymore!
Click Here to View the ONYX Gig Gloves at ShopMTN.com
Although we sometimes wish that our work can be done in nice weather, we know that's not always the case. For those tough load ins and outs in the autumn and winter months, you can rely on the THERMO Gig Gloves to keep you warm. An added "complete coverage" internal layer of fleece gives you that extra warmth and comfort you need to stay focused when the elements are daring you to quit. Conquer outdoor gigs with the THERMO glove style and say goodbye to cold hands on the job!
Click Here to View the THERMO Gig Gloves at ShopMTN.com
---
Stop worrying about your hand protection on the job and head over to ShopMTN.com to check out the Original, ONYX, and THERMO Gig Gloves. No matter what you're doing or where your job is, Gig Gloves work with you all day, giving you the protection you need without any hassle or urge to take them off. Once you put a pair of Gig Gloves on, you won't know how you got by without them!
While you're there, make sure to check out our MTN Apparel t-shirt designs to compliment your new gloves. Make a statement on site with bold graphic tees that show your pride in your work. Combine with a new pair of Gig Gloves and get ready for a stylish and productive summer season!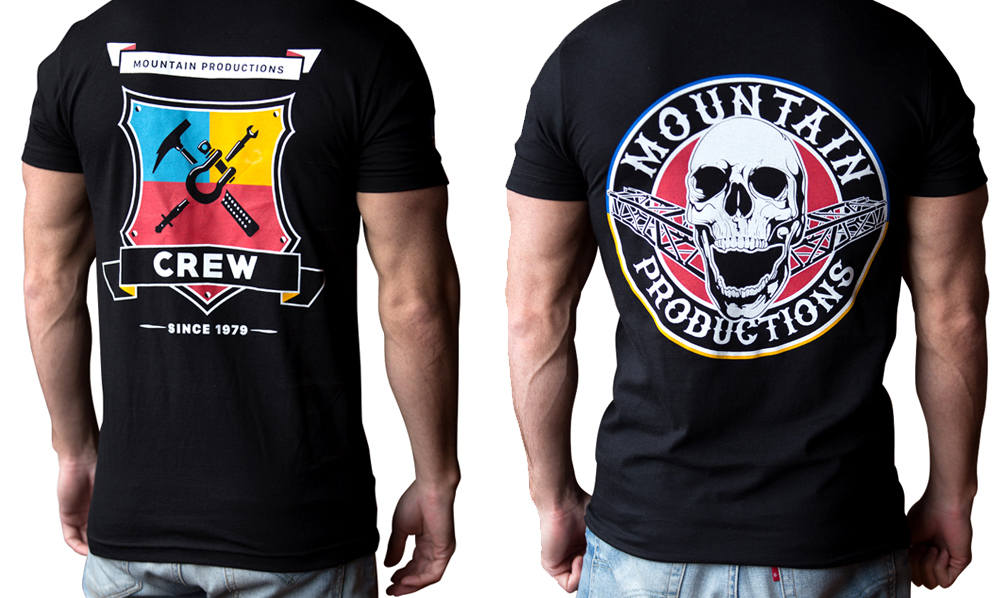 Click Here and Pick Up a MTN Apparel Tee Today!