Few companies have reached the status that Google has achieved in the technological world. Let's face it, the word "google" is now a common verb synonymous with words like "search", "discover", and "learn"—and this is no coincidence. Google's influence on the digital community is massive and they remain on the cutting edge of new, innovative ideas on how technology can interact with human activity. They've conquered the internet and are climbing the developmental mountain as leaders of VR and AI.
For three days in Mountain View, CA, more than 7,000 developers and technology professionals came together for the Google I/O festival at the Shoreline Amphitheater. This event is a major global gathering in the tech industry that offers educational seminars, inspirational keynotes and discussions, and the latest announcements on "what's next" from the global tech giants. (Click here to see a full recap of the groundbreaking announcements made at Google I/O)
The Mountain Productions West Coast division assisted the production of the event by providing a free-standing video support system on the main stage. The 110' wide video support frame was constructed using the 4-post MTN Truss HD Stage System—this custom engineered design provided a super strong clearspan structure for the central main stage video to hang from. Additionally, the Mountain crew built video delays for extra coverage in the audience. The design is a simple combination of 20.5" truss, corner blocks, and ballast resulting in a sturdy delay structure for added video screens.
In case you missed the Google I/O festival, take a look at some recap images from the main stage.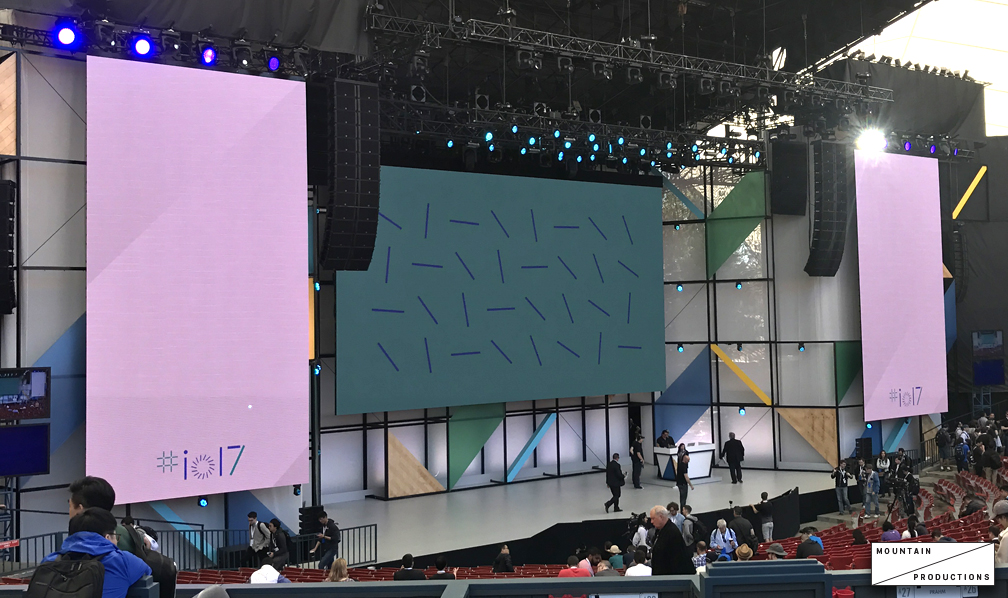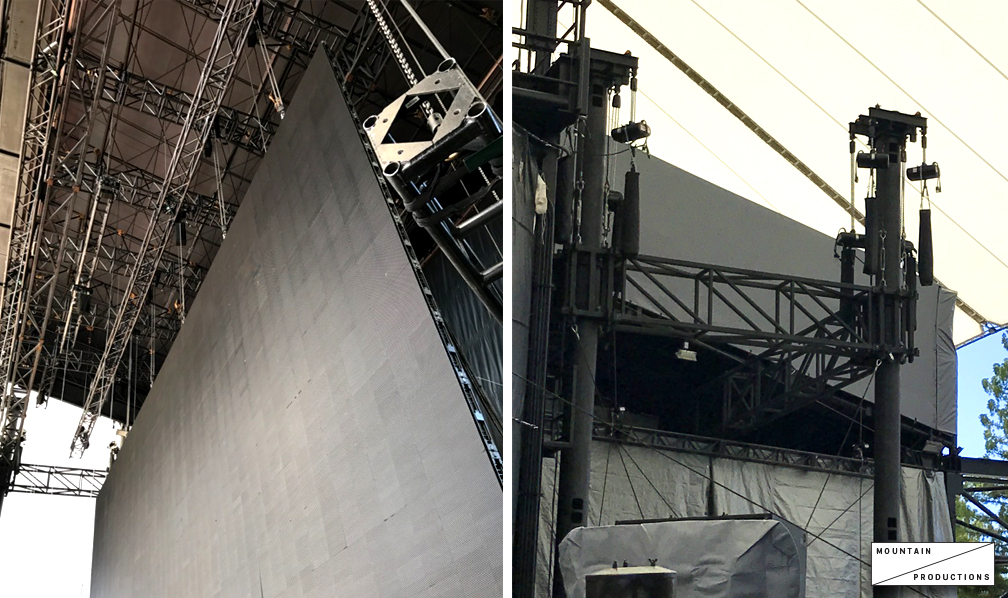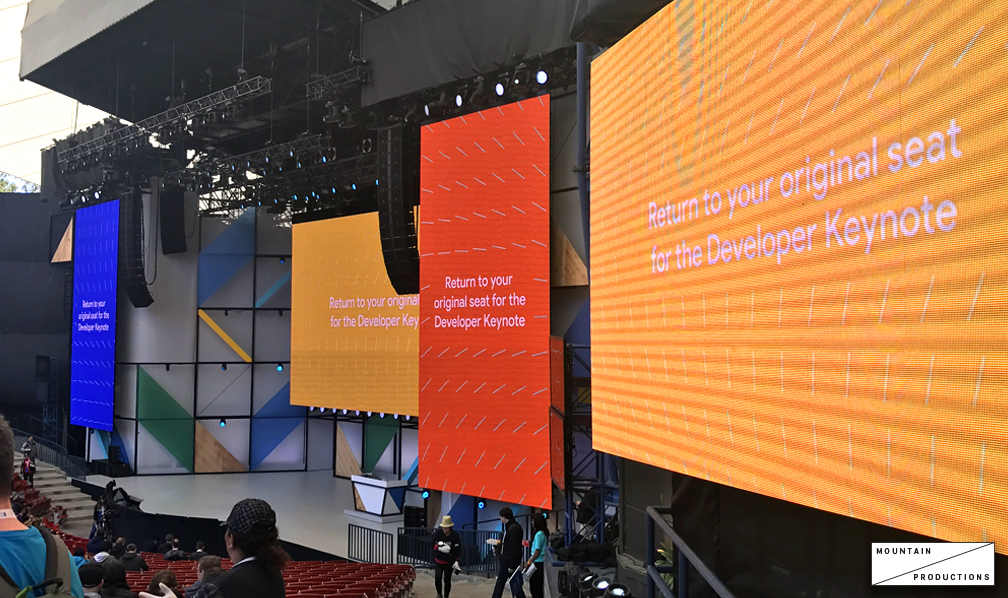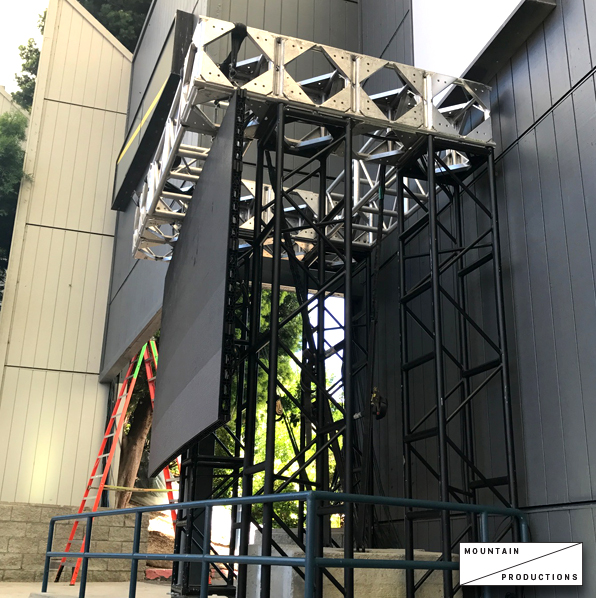 Related Links