We've got some fast facts straight from our CM Hoist School for you! Check out some of the memories and milestones that we've collected over the 30+ year history of the CM Hoist School (click on image to enlarge):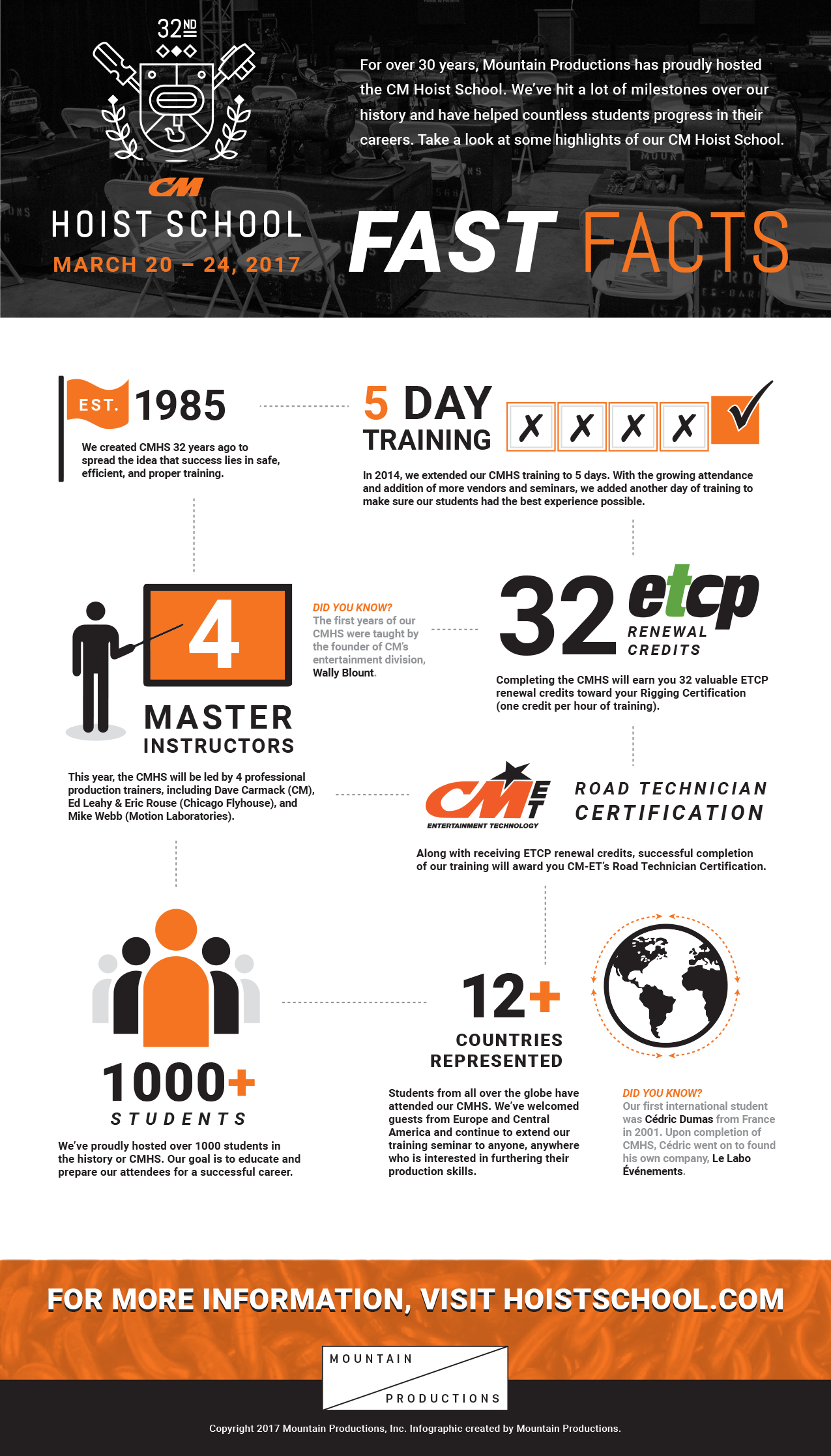 The 32nd Annual CM Hoist School is only a few weeks away and seats are filling up fast!
If you haven't already, head on over to hoistschool.com to learn more about this valuable training event. You can easily register online by clicking here or following the link below—registration this year is packed with bonus value, including a discount coupon towards your next order at Mountain Productions Rigging Shop, a free license key towards CM's Online Lodestar Maintenance Training ($95.00 value), and reduced rates for IATSE and USITT members. Don't miss out on the best training event of the year!
Click here to register online today!