The Super Bowl is more than just one of the biggest sporting events of the year. The NFL creates an entire experience for diehard fans each season leading up to the Big Game, and this year Houston hosted a nine-day massive fan festival with live music, interactive exhibits, and a ton of games for adults and children alike with the NFL Experience. Mountain Productions proudly provided the structure for Ford's exhibit at Super Bowl Live which involved suspending two Ford Super Duty F250 trucks that represented an enormous goalpost.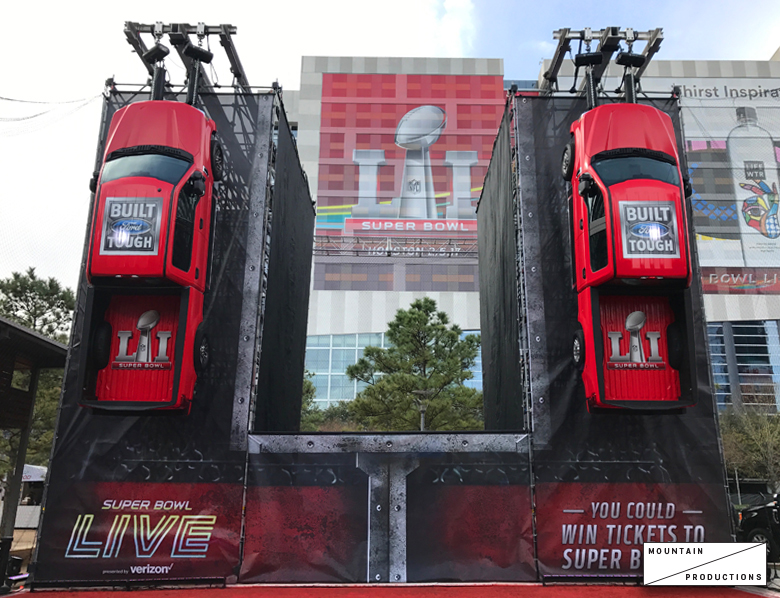 Ford's Toughest Tailgate Challenge required a large scaffold goalpost tower with the strength and safety to lift two F250 trucks on each side (nearly 7,000 lbs). Mountain's engineering team got to work and designed the structure with full action plans against high winds and seismic activity. In order to lift each truck, our team rigged CM Lodestar Single Fall 2-Ton chain hoists to get the job done.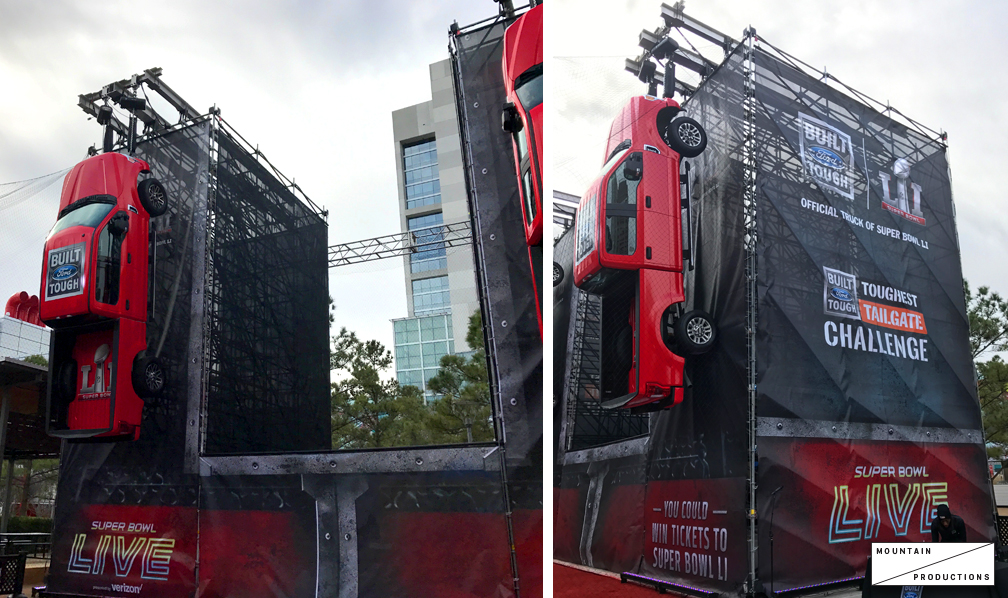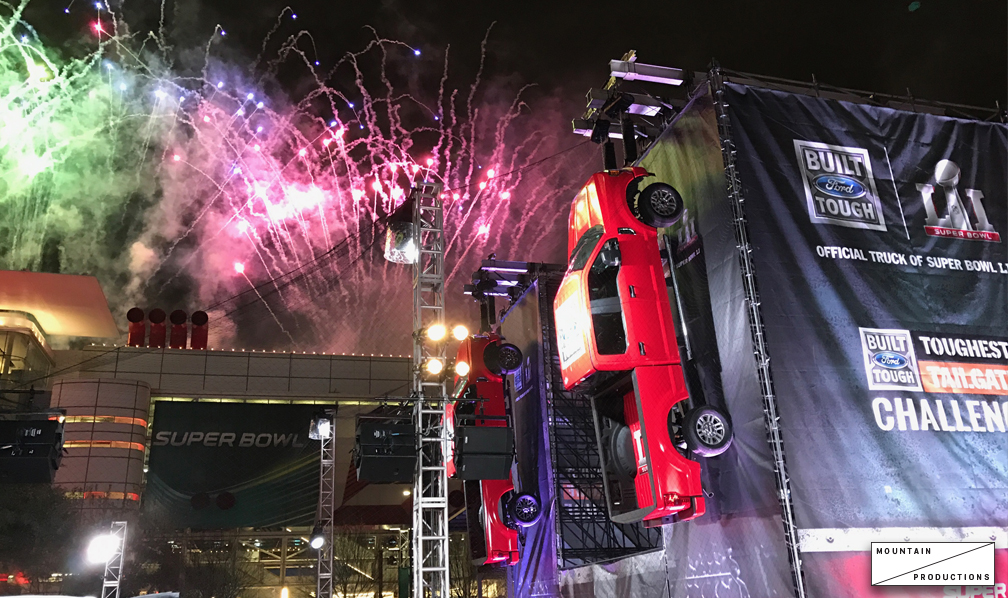 Like millions (if not billions) of people across the US, we can't wait for Super Bowl LI! Game day is here, and we hope all of you who were able to visit the Super Bowl Live pre-game festivities had a great time. Best of luck to Falcons and Patriots fans out there tonight!